Party Central
13 Best Boy's Birthday Party Ideas
By
| Last Updated:
Ready to celebrate a special birthday boy? Find decoration, theme and dessert table ideas right here!


Who is ready to party? Peruse this birthday party collection for fun ideas that suit a range of ages: Neverland, Avengers, Science Lab, Construction, Pop-a-Wheelie, Boy vs. Wild, The Little Red Caboose, Star Wars, Hot Air Balloon, Peter Rabbit, Under the Sea, and Minecraft. Check out these wonderful boy birthday party themes, decorations, and dessert tables and you'll be ready to jump right into party planning mode!
MY FAVORITE RECENTLY DISCOVERED BOY PARTIES FROM THE NEIGHBORHOOD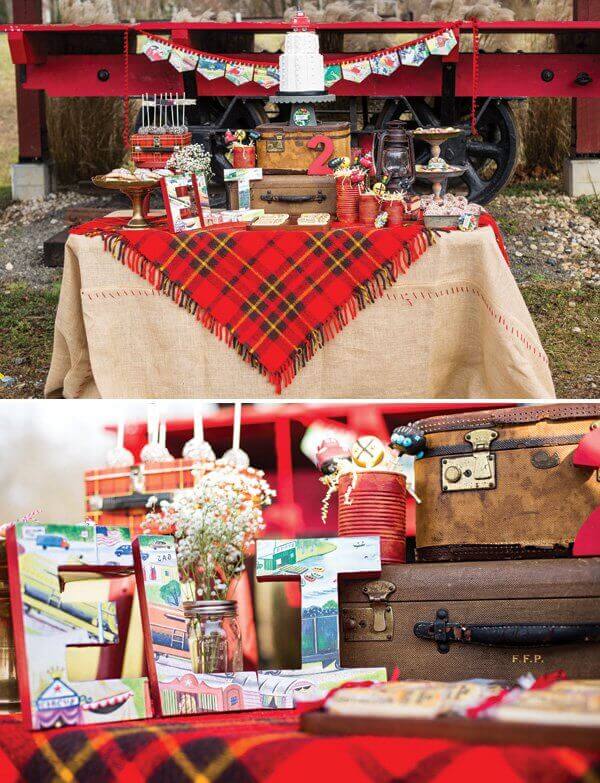 1. ONE STYLISH PARTY via HOSTESS WITH THE MOSTESS :: Rustic Train Themed Birthday Party – Based on the book, The Little Red Caboose, this celebration is a charmer. Special touches include an invitation that looks like a vintage train ticket punch card, sweet themed desserts, and décor made from pages of the book.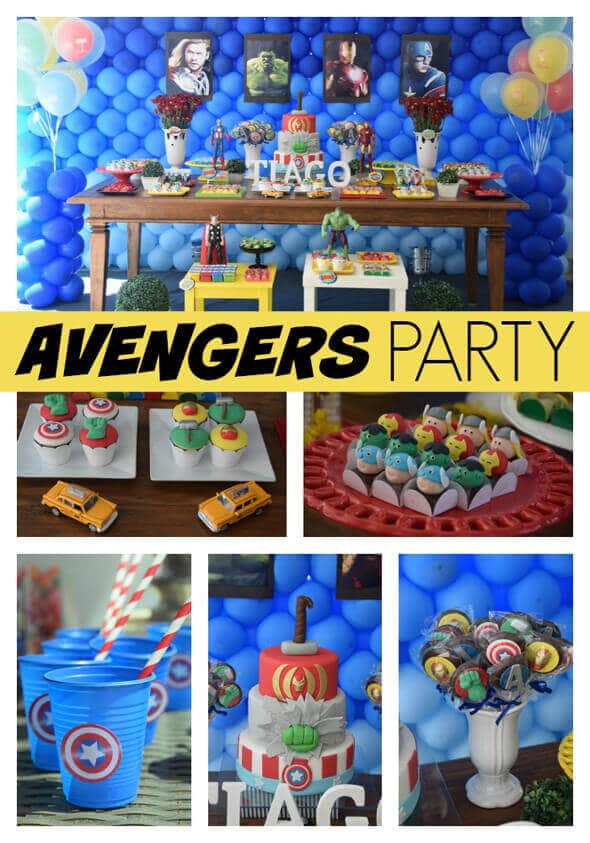 2. ERA UMA VEZ via PRETTY MY PARTY :: Boy's Avengers Themed Birthday Party – If you have a little boy, chances are you have a superhero wannabe. Create a colorful fantasy party with themed cupcakes, lollipops, and candies. Action figures and balloons are easy to include and they really add to the celebration.
3. PipPipHOORAY via CATCH MY PARTY :: Boy vs. Wild Birthday Party – Could your son survive the wilderness with only his wits? This benign adventure birthday party would be a great way to boost your little guy's confidence and provide lots of fun.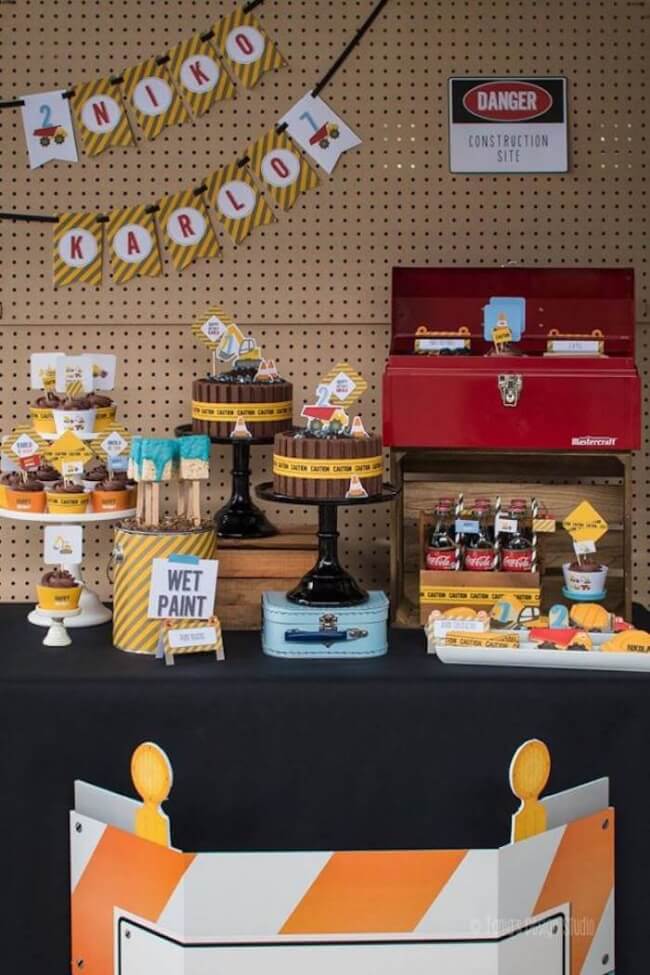 4. TANIA'S DESIGN STUDIO via KARA'S PARTY IDEAS :: Boy's Construction Themed Birthday Party — Looking for a load of good times? A construction themed event looks great and if you have a few toy trucks, even the décor is easily built. Check this one out for lots of clever themed treats.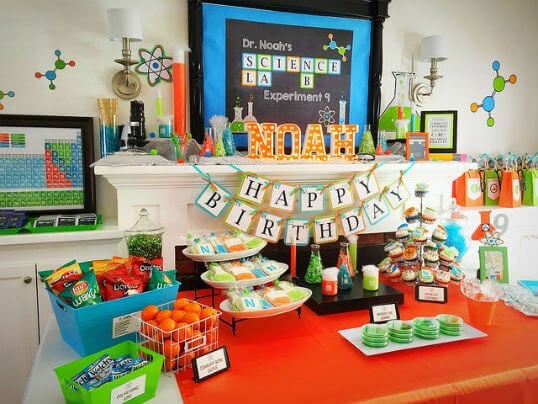 5. JEN HERREMA via THE PARTY WAGON :: Boy's Science Lab Themed Birthday Party – Would your birthday boy enjoy an interactive celebration? Set up a few science experiments along with a themed dessert table for a party that won't soon be forgotten!
6. PLAY. PARTY. PLAN. :: Boy's Pop-a-Wheelie Birthday Party – What little guy doesn't love cars?  Pop-a-Wheelie is a fresh take on that familiar favorite. Britni used a black plastic tablecloth and yellow crepe paper streamers for a simple and theme perfect backdrop. Adding inflatables make quick work of décor.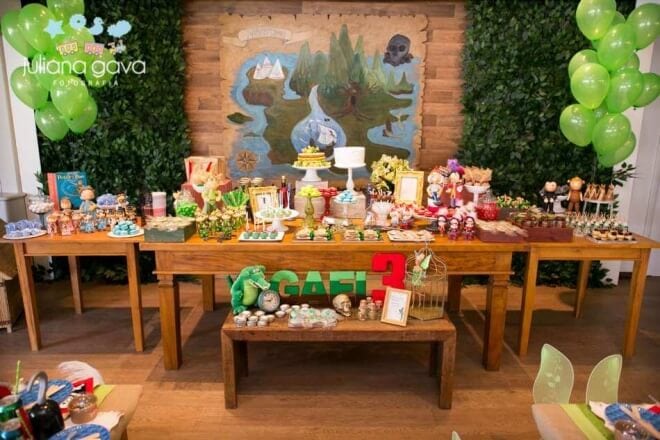 7. PRI BARROS via CATCH MY PARTY :: Boy's Neverland Themed Birthday Party – Feathers,  hooks, and Tinker Bell wings are just a few of the fabulous décor items at this SUPER event. On close inspection you'll discover a pirate ship, an Indian camp, Wendy's corner, treats, games, and much more at this delightful celebration.
8. SILLY AND SWEET PARTY DECORATION via KARA'S PARTY IDEAS :: Star Wars Glow in the Dark Birthday Party — Star Wars AND glow in the dark?  I know a lot of boys who would think that's outta this world! Even the guest tables are something special at this party.
MY FAVORITE RECENT BOY PARTIES FROM OUR BLOG
9. SWEETS INDEED via SPACESHIPS AND LASER BEAMS :: Vintage Hot Air Balloon Party – Birthday, baptism, or baby shower?  This theme is versatile enough for any of those ideas. With maps, rosettes, a globe, and an enticing sweets table, this outdoor vintage version is quite lovely.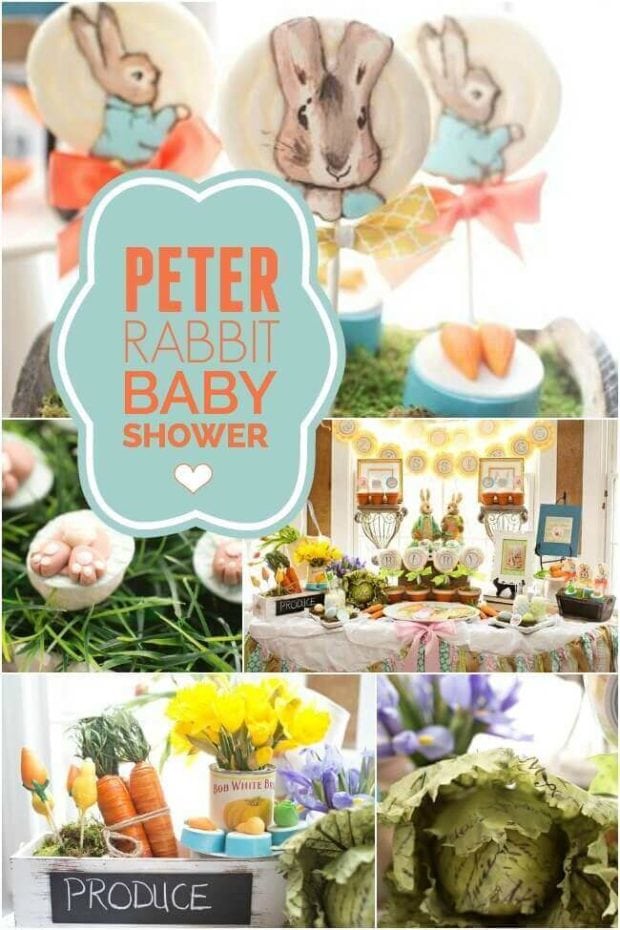 10. CHARMING TOUCH PARTIES via SPACESHIPS AND LASER BEAMS :: Peter Rabbit Inspired Baby Shower – The flowers. The carrots. The lettuce! Fresh colors, amazing desserts and adorable décor make this event a charmer.
11. ZEELICIOUS via SPACESHIPS AND LASER BEAMS :: Boy's Minecraft Themed Birthday Party – Pixelated partying at its best! Beginning with an awesome 3-D invitation, this celebration builds the fun with over-sized balloon characters and a dessert table full of themed yummies.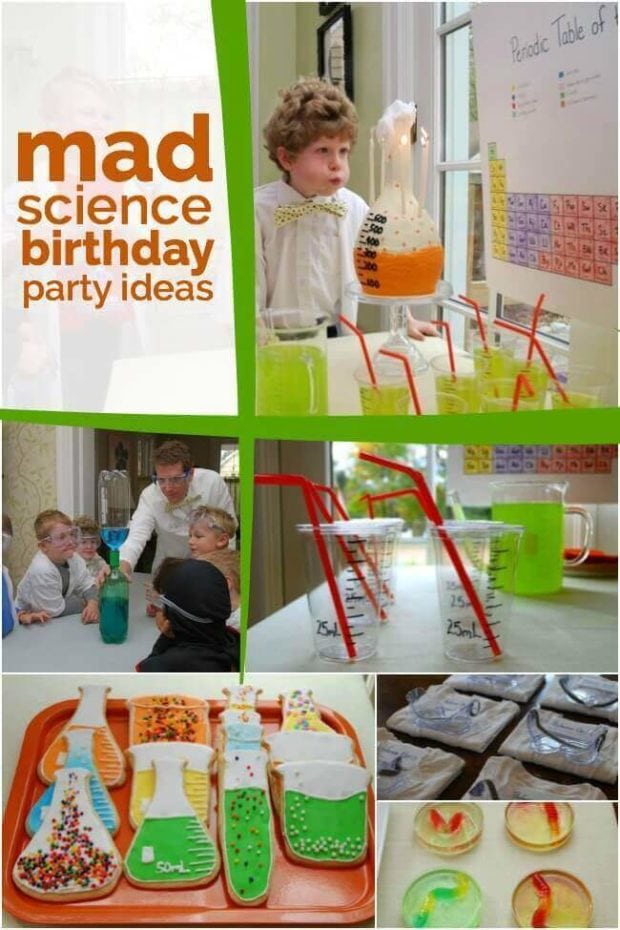 12. THE PRINCESS AND THE FROG via SPACESHIPS AND LASER BEAMS :: Mad Science Themed Boy Birthday Party – Experiment with cool food ideas, outfit party guests in lab coats and get ready for fun with this birthday party theme. A partying mom illustrates great DIY ideas to make it all happen.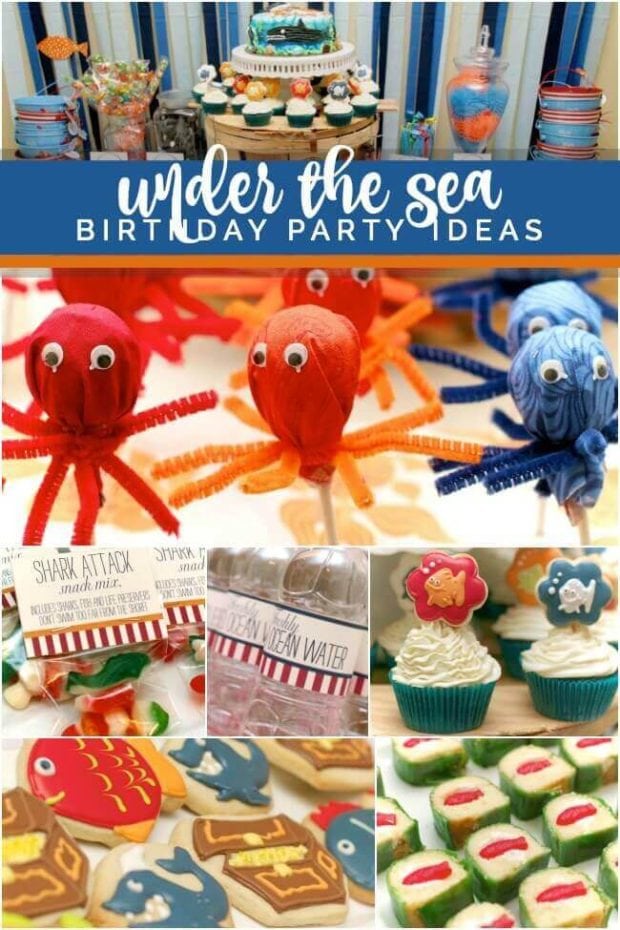 13. CUPKATES EVENT DESIGN via SPACESHIPS AND LASER BEAMS :: Boy's Under the Sea Themed Birthday Party – A combination dessert and favor table like the one here would thrill any group of party guests. The cake/cupcake display is entirely winsome. Sweet octopops and kid-friendly dessert sushi are impressive. Decorative touches abound!
MY FAVORITE RECENT PINS
POLKA DOT PENCILS :: Painting polka dots on pencils could be a happy kid project. Use them for party favors or gifts.
SUN CATCHER :: Maybe making colorful sun catchers will make the sunshine come out…
GIANT PAPER BAG PUPPETS :: Sure, you've made paper bag puppets before, but have you tried GIANT paper bag puppets?  Love 'em.