Were you already a good cook when you got married? I could cook, but when Mike and I were first married he didn't want me to bake anything for him. Well…that's not exactly true. He did once. But after that, every time I would ask him if he wanted me to bake muffins he always turned me down. You see, I had a very annoying habit of not wanting to follow the recipe, combined with wanting to make everything more healthy. One day he very gently let me know that the first batch of muffins I made tasted like sawdust. SAWDUST! He wasn't being mean. It was true!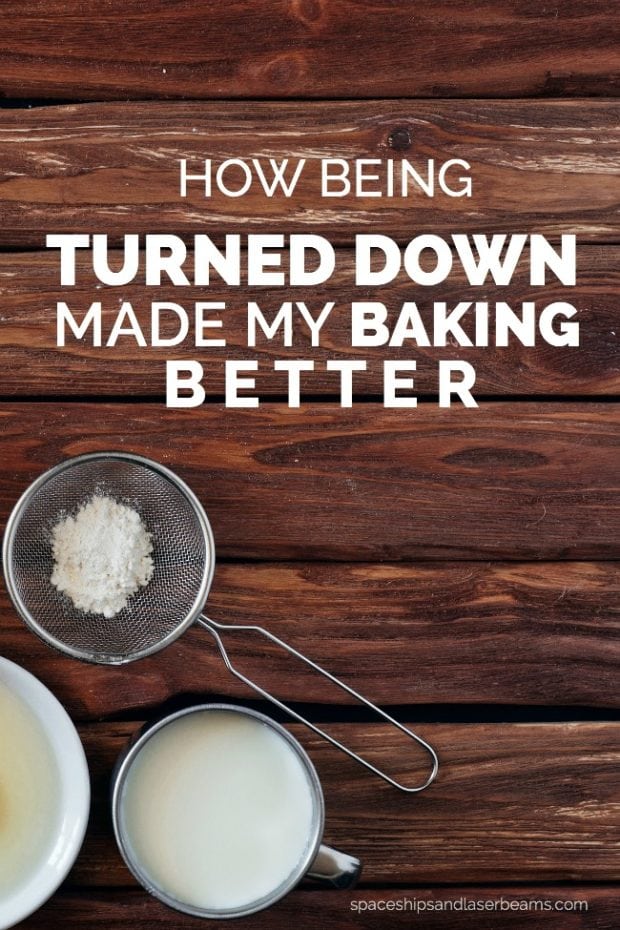 I learned my lesson! I admit, I still like to tweak recipes to make them my own, but thankfully my guys are now happy with my baking efforts. One of my latest efforts is these Can't Turn Down Brownies. Chocolate chip cookies swirled into brownies—who could resist?
CAN'T TURN DOWN BROWNIES
Prepare favorite brownie recipe; I like this one.
Drop chocolate chip cookie dough (purchased or homemade) into the brownie batter.
Bake at 350 degrees for 23 minutes.
Resistance is futile.
DriveTime is interested in hearing your story about what you have been turned down for. Why?  They're sponsoring a sweepstakes to promote their new "Turned Down for Credit" commercial.
Are you familiar with DriveTime? It's the nations's largest used car dealership network that helps people with credit issues find, finance, or lease a great used car at one of their dealerships.
Submit your story about anything you've been turned down for in life: concert tickets, prom dates, the college you wanted to attend—anything you can imagine — through their Gift-Away-Approve-A-Thon-Extravaganza-Fest. Extending the spirit of holiday season giving into the New Year, this sweepstakes will award selected winners with a multitude of prizes that range from a VISA gift card to something specifically related to your story.
Make that rejection pay off: check out the terms and conditions of this sweepstakes here and get ready to tell your story!
DriveTime'sGift-Away-Approve-A-Thon-Extravaganza-Fest