10 Fun Drinks To Serve At Children's Parties (Non-alcohol Drink Ideas)
Table of Contents
Looking for fun non-alcohol drinks to serve at your next party? We searched high and low to find fun party drinks ideas – without alcohol – that would get you inspired for your next celebration. From glow-in-the-dark drinks to magical color-changing drinks, all the way down to frozen hot chocolate. They're all crowd-pleasers. We even found some fun lemonades, punches, and creature-themed drinks to throw into the mix as well. Special details are part of what makes a party unique. Enjoy this list of 10 great drinks that are perfect to serve to kids and adults.
---
See Also: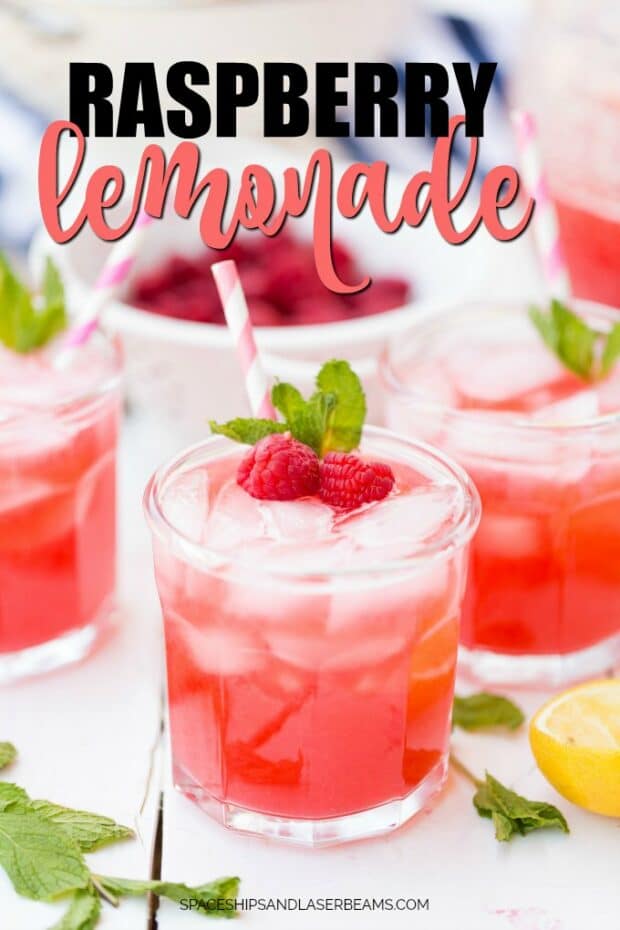 A go-to recipe that will be loved year, after year, make up a batch of this raspberry lemonade for your next children's party. It's especially refreshing on a warm day and can easily be adapted by adding other fruits. Add in a little more ice for a slushy effect.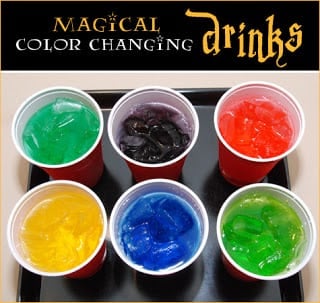 Party guests will be amazed by the seemingly magical color-changing properties of this non-alcoholic children's party drink. Dried food coloring on the bottom of drinking cups, hidden by ice, is the magic ingredient. Watch your guest's eyes glow with amazement as you pour your favorite clear beverage (Sprite, water, Fresca, Ginger Ale) into their cup and it miraculously changes color before their eyes.
A healthier drink option for a child's party, this banana-berry smoothie with meringue eyes (for Halloween) makes for a novel yet refreshing choice. You'll love all of the fresh fruit ingredients that are paired with non-fat yogurt with an optional hint of honey for sweetness.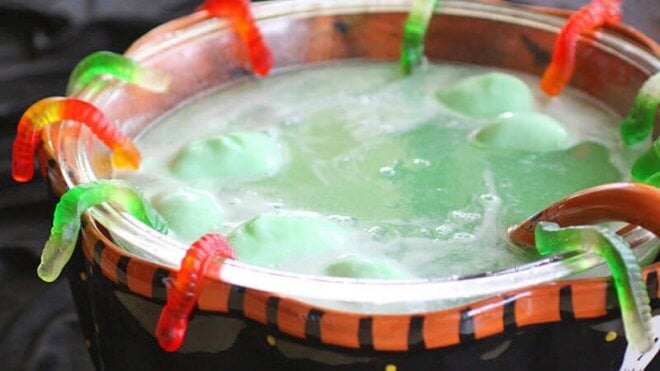 Looking for a fun, affordable non-alcoholic drink to serve at your next children's party? This is it! Only 3 ingredients are needed to make this refreshing lime-flavored swamp juice the hit of the beverage station!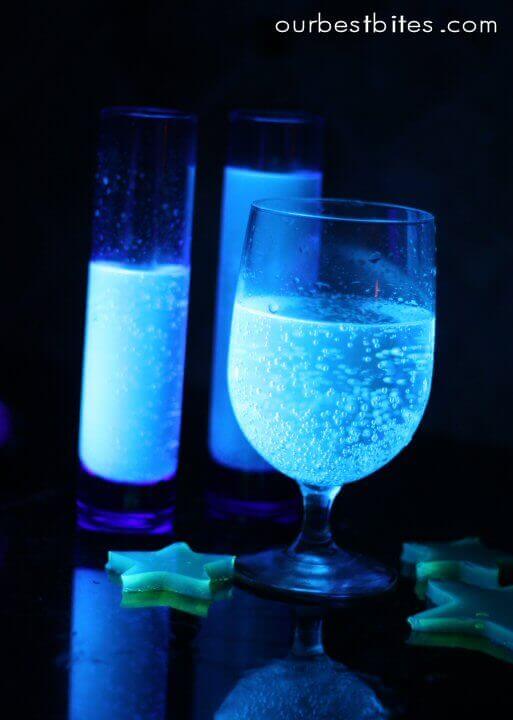 Want in on the top secret ingredient for creating glow-in-the-dark drinks? Tonic water. It has quinine, which when exposed to black light magically glows. So add a little Crystal Light drink mix with your tonic water, turn the lights off, and the black light on for a super fun non-alcoholic children's party drink.
6. Arctic Shark Glacier Punch
Up the fun factor at your next children's party by serving an arctic shark glacier punch! Make or buy your favorite blue drink of choice and drop some gummy sharks in prior to freezing in individual plastic cups or bigger bowls. The end results are shark-infested glaciers that can be added to punch bowls or kept in individual glasses.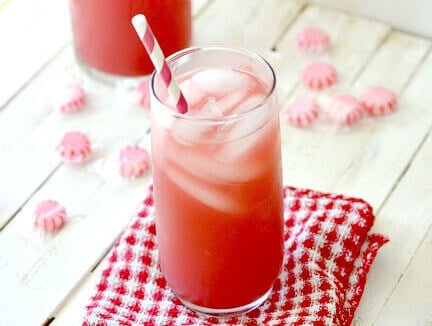 Friends don't let friends drink boring mocktails. This candy apple punch is made from all-natural fruit juices and cinnamon candies. It's the perfect children's party drink that allows you to say goodbye to boring beverages!
Whip up this recipe for frosty orange smoothies year-round as a festive beverage option and a delicious alternative to sugary soft drinks. It makes a fun non-alcoholic, kid-friendly drink for holiday parties!
Staying cool when the heat hits is now a bit easier with this delicious recipe for frozen hot chocolate. Wouldn't this be a fun drink for all of your children's summer parties?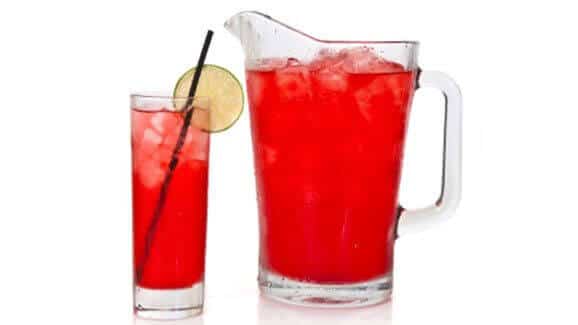 When a drink recipe calls for sorbet, you know it's bound to be a surefire hit. Make up this Hawaiian Punch summer drink and thrill all the children at your summer celebrations.
Don't miss these great ideas perfect for kids: