29 New Year's Eve Appetizers
Table of Contents
Wondering what our favorite thing about ringing in the New Year is? Well, it's New Year's Eve Appetizers of course. Are you busy trying to finalize your menu for New Year's Eve? Appetizers are a great choice. Make a few of these ahead of New Year's to find your favorites. Wondering what our favorites are? It's a toss-up. Those bacon bombs look amazing, as do the guacamole deviled eggs, 3-bite tacos, and bacon-wrapped pineapple bites. Don't you wish you could make (and eat!) them all? Don't forget to try this Bacon Cheddar Cream Cheese Dip as well — it's divine!
---
See Also:
---
Devilled Eggs are always a holiday favorite. These guacamole devilled eggs use creamy homemade guacamole to put a fun spin on a perfect classic dish. These are good for you and low in carbs, which takes all the guilt out of eating them.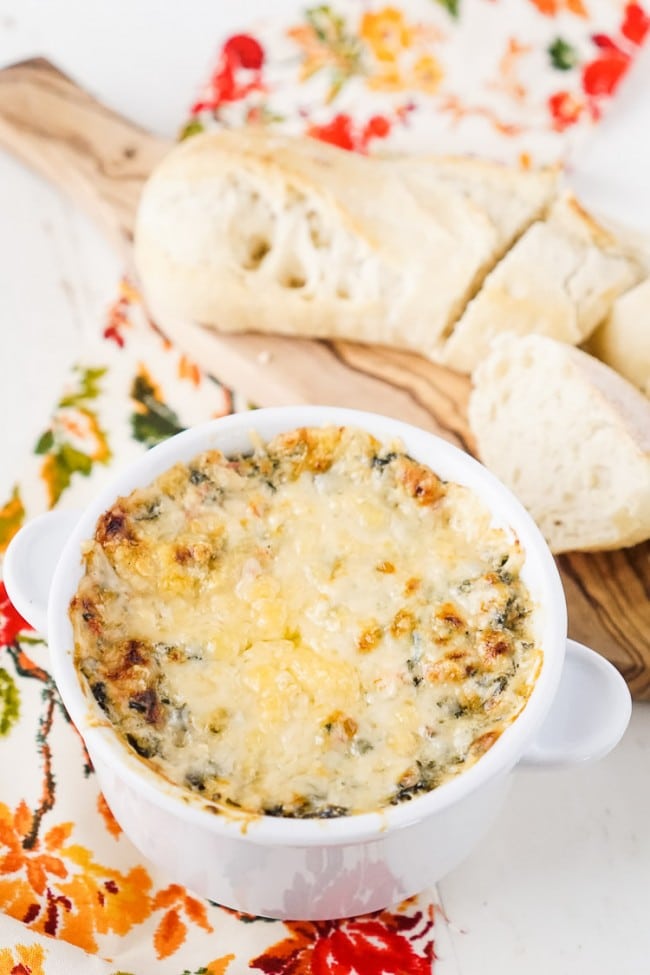 The perfect mix of sour cream, garlic, cheese, and spinach, all with the added spiced kick of cayenne pepper and paprika! The addition of spice to this dish really makes it the perfect winter party food. It would be great for football game day too!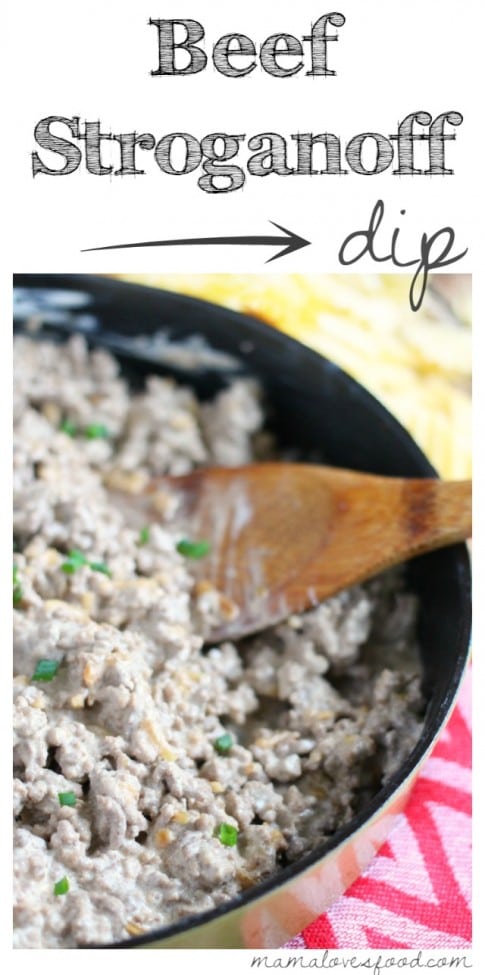 What's better than taking a classic wintery dish, and turning it into a delicious party dip? This beef stroganoff dip is soooo good. Just serve it with some chips to your friends and family and watch it disappear! It cooks up so quickly, which makes it an easy addition to any party.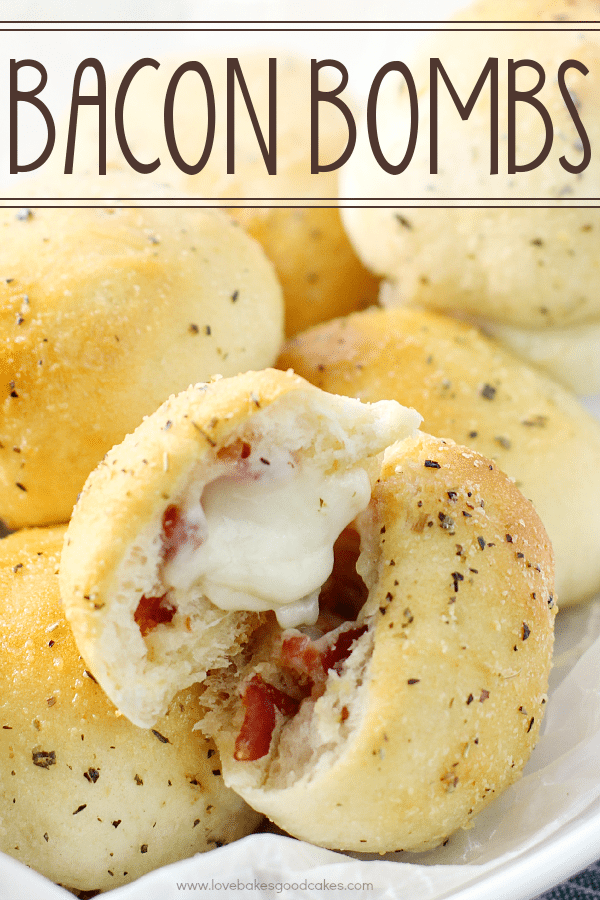 These garlic and herb cheese bombs are always a hit no matter who you are entertaining. If you're doing a few appetizers, it can be difficult to figure out your timing for the dishes. The great thing about these bacon bombs is that you can pre-make them and put them in the fridge, then just pop them into the oven. They break open to reveal a cheesy, herby, bacon-filled center.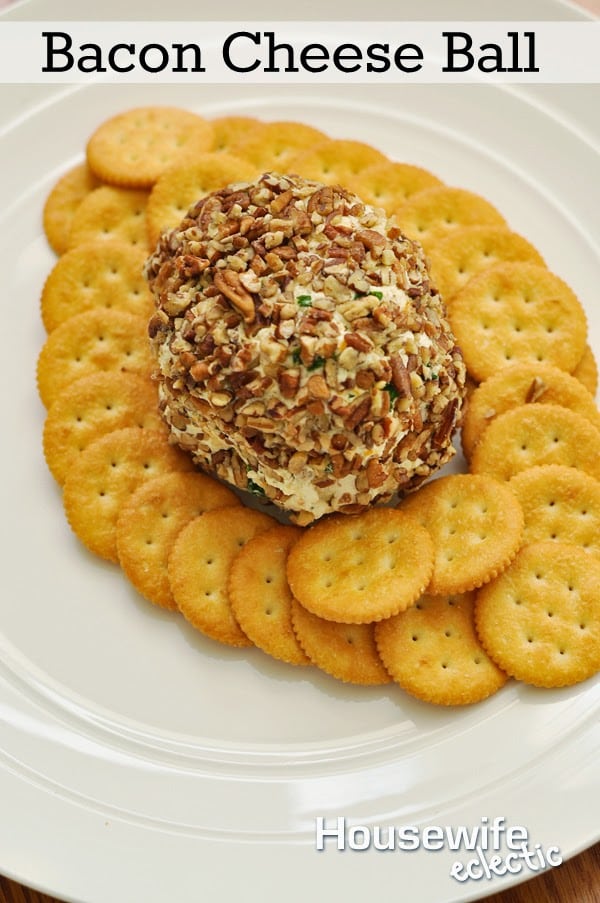 Cheese balls are almost as much fun to make as they are to eat. We could say the same about bacon. Why not have both? This recipe is honestly delicious, and so much fun to serve up on New Year's Eve. The chopped pecans on the outside add a beautiful crunch that really completes the dish!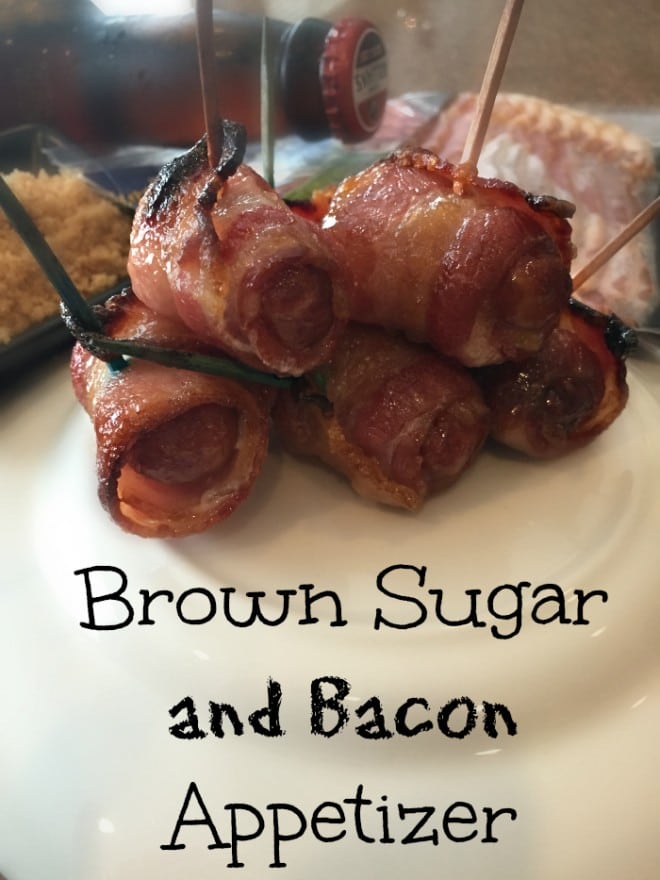 We love mixing salty and sweet foods. They just complement each other so well! The brown sugar essentially caramelizes the bacon when you cook these up, we can't think of a better appetizer to serve up. The bacon gets so mouth-wateringly crispy as these cook, we love to serve these with an array of dipping sauces.
Homemade hummus is SO much better than store-bought, and it can be used for so many different things. All you have to do is blend the ingredients together and you have an appetizer perfect for New Year's Eve. This hummus is seasoned with cumin, salt, and garlic. If you want to change things up, try adding in sundried tomatoes or roasted red peppers!
This dish is quick, easy, delicious, and perfect to serve at a party. There is nothing in this world that pairs better together than cheese and garlic butter. We love making this all year round, and can fit it into almost any menu plan!
If you want to prepare some amazing appetizers on the healthier side, you can't pass up the chance to try these zucchini sticks. They are baked and are so delicious. Kids loved them, and we love knowing that they were enjoying their vegetables!
These bacon-wrapped pineapple bites are all of the delicious parts of a Hawaiian pizza combined into the perfect bite-sized appetizer. The pineapple adds the perfect amount of sweetness to the bacon, and the barbecue sauce to top it off really pulls all of the flavors together. Nothing beats bacon-wrapped food.
These bites are super easy to make, which leaves more time this New Year's Eve to spend with loved ones. People can just walk by, snatch one up, and pop em in their mouth! You can serve it hot or cold too, which makes it a pretty versatile addition to your appetizer spread!
These bombs are dangerous and downright addictive! They use ready-to-bake biscuits, bacon, and cheese. Definitely cuts down on the prep work. Every time we make these, my pants do this magical thing where they shrink a size or 2.
Shrimp ceviche is packed full of flavor, bright colors, and fresh ingredients. Serving them in avocado halves is a great idea. There's always something so refreshing about the flavors of lime, cilantro, citrus, tomato, and onions. These can be started a day beforehand so that saves you a ton of time on New Year's Eve.
Everyone loves meatballs. The smoked chipotle in these definitely bring these to the next level. They come together super quickly and are perfect for any occasion.
This bacon ranch cheeseball is a definite crowd pleaser. We love to serve it with homemade tortilla chips or even crackers. It is super simple to make. All you do is add cream cheese, cheddar cheese, bacon bits, ranch seasoning, and some spices. Roll it in almonds and you're set for your New Year's Eve Party!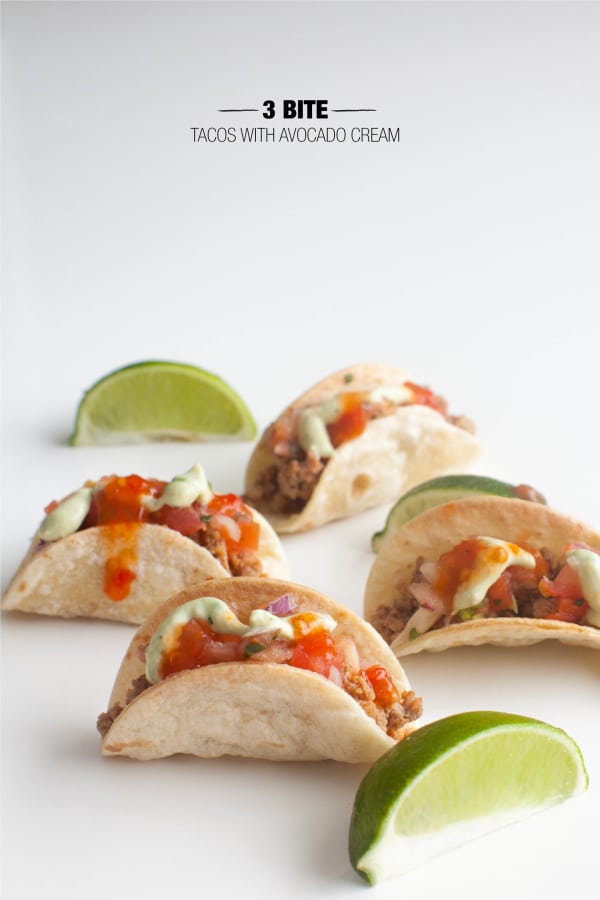 These tacos are so fresh tasting and delicious. If you're looking for an appetizer to serve this New Year's Eve, look no further. Kids loved these fun little tacos. You can really add anything you'd like to them, we added bacon and eggs, and vegetarian as well! Such a fun party idea.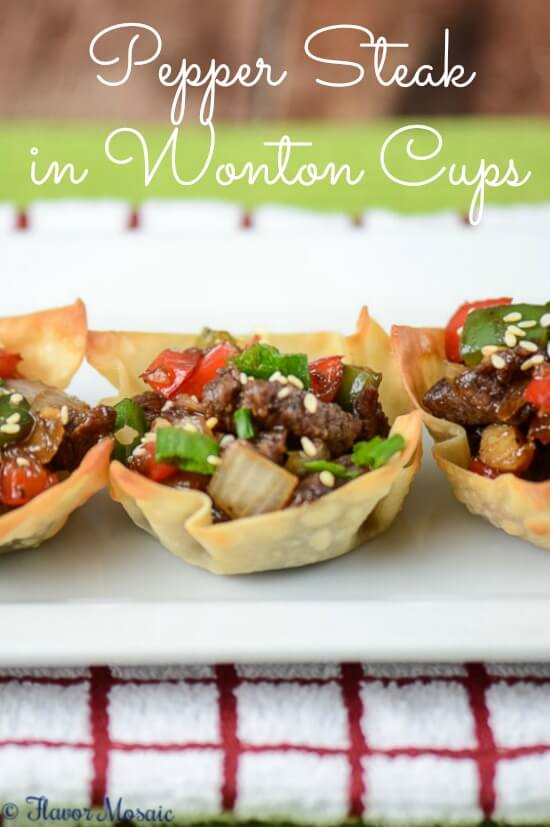 These cute bites of Pepper Steak, onions, and bell peppers have a delicious savory sauce and are served in a beautiful wonton. They make the perfect savory appetizer for your celebration. They look so elegant and taste amazing.
We never miss the chance to utilize the slow cooker. These sticky chicken wings are so easy to make. You can use any type of chicken: wings, breasts, or thighs, and still get a delicious appetizer out of them. Slow cookers are my favorite set-it-and-forget-it way to prepare food. Every dish that comes out of it is a hit.
Anything personal-sized is more fun, right? These individually portioned Mexican appetizer dips are perfect for New Year's Eve. You won't even have to worry about double dipping.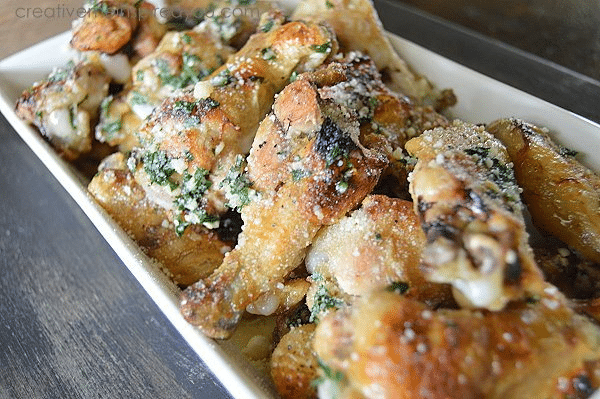 These wings are so pretty. We love to add them to a variety of wings and serve them at a party. They have a light delicate coating on them so they're perfect for kids who aren't a fan of hot wings. You'll probably have everything in your kitchen that you need to prepare these except for the wings.
Chicken Fajita Quesadillas are a perfect way to use up leftover chicken you might have in your fridge. They're also easily customizable. Try adding spinach and onions. Your kids won't even know.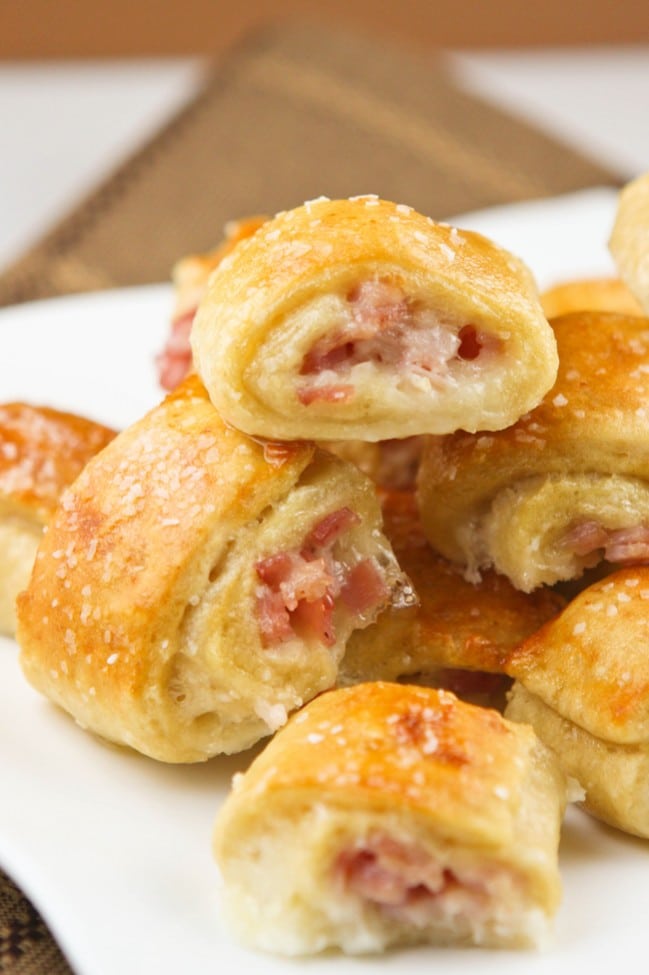 These bites will bring you back to your childhood. The ham and cheese addition to these really makes a perfect New Year's Eve Party dish. They are surprisingly easy to make too. The kids loved to help with these ones.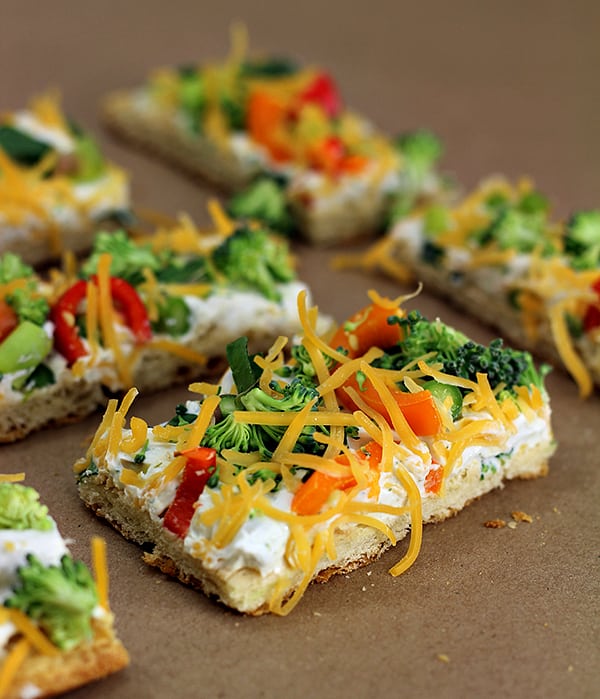 Pizza is the perfect way to sneak vegetables to your kids. This Vegetable Pizza is so easy to put together, it uses crescent roll dough and cream cheese to perfectly accent the veggies on it. You can add whatever toppings you'd like!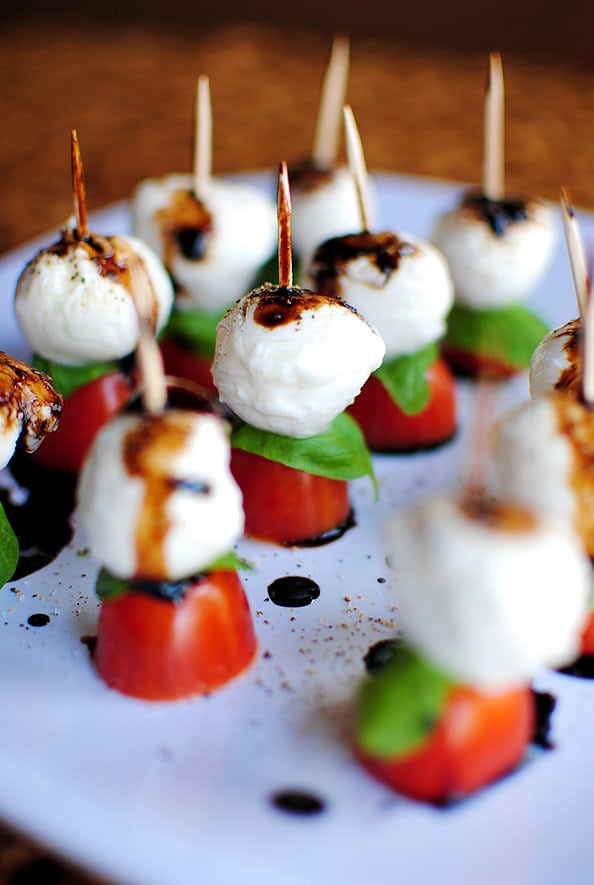 We actually just recently made these again, they are a favorite appetizer. The fresh flavors of a Caprese salad in bite-form. What's not to love? Make these a day in advance for a party which saves time for your evening. They look so elegant on a platter too.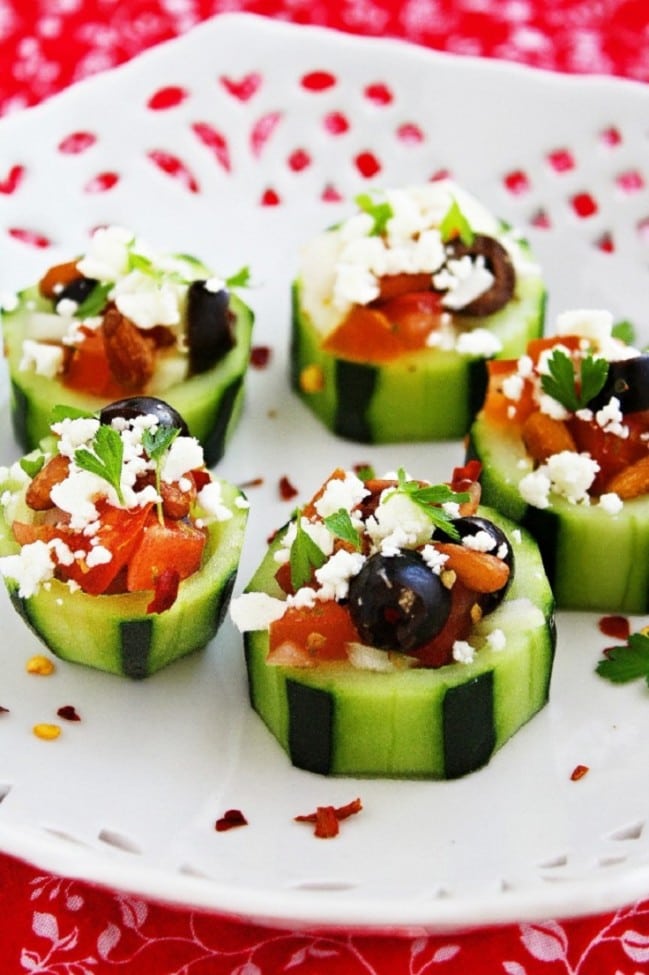 These fresh little cucumbers are stuffed with a Greek-salad style filling which makes for a great party appetizer and a healthy spin on traditional finger foods. Just chop the cucumber, add the filling, and you're good to go. So easy and healthy.
These easy and delicious rollups are a perfect crowd-pleaser. The garlic butter on top definitely adds a great flavor to them and makes them look beautiful. We could probably eat the whole tray of these!
These rolls combine two household favorites: poppers and buffalo chicken. They make a great creamy, spicy appetizer that is perfect for New Year's Eve.
28. Stuffed Sausage Bread
We always find kids asking for this. It's super simple to throw together and is always a crowd pleaser. When it's cooking, the smell in the house is so comforting. It reminds me of the holiday season!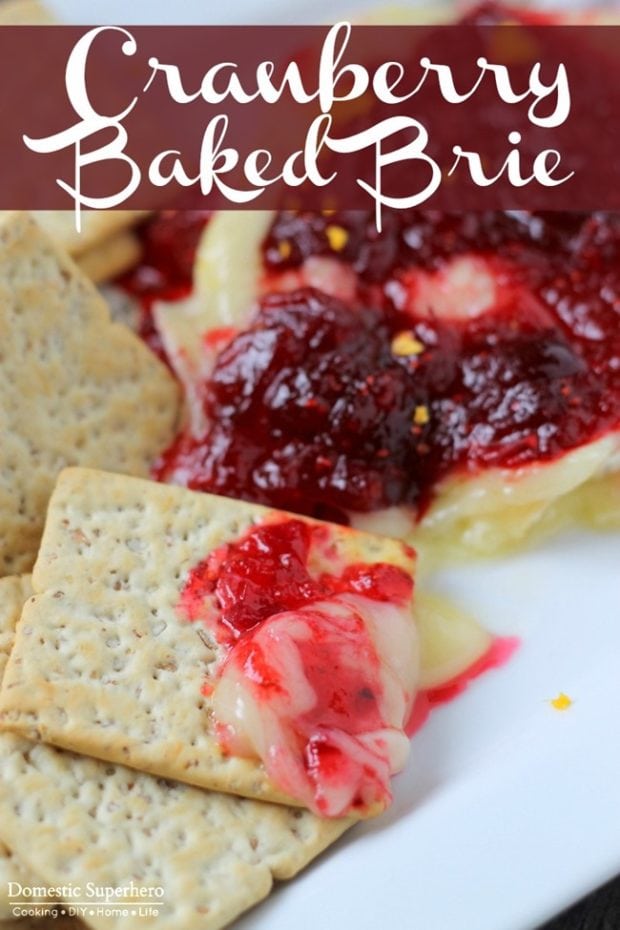 Baked brie is an all-time favorite appetizer. Take a fancy cheese, melt it, add some cranberries, and pretend it is a healthy meal. The tartness in the cranberries offsets the richness of brie cheese and really completes this amazing appetizer. There will never be any left!
Look no further for more great holiday fun:
Plus, don't miss 29 New Year's Eve Recipes