14 New Year's Eve Food Ideas Adults Will Love
Table of Contents
New Year's Eve parties are always such a fun celebration with friends and fabulous food. Make your party even more special with these New Year's Eve foods adults will love!
---
See Also
---
You could easily host a party and serve only a buffet of appetizers with these terrific ideas:
No Fuss Bacon Tomato and Cheese Cups, Lasagna Dip, Mini Pepper Nachos with Corn, Black Beans and Avocado, Baked Potato Bites, Buffalo Chicken Dip, Mini Cheese Ball Bites, Mini Pizzas, Shrimp Dip, and Garlic Cheese Bombs.
For a more formal meal, prepare the Bacon and Rosemary Wrapped Chicken with the Duchess Potatoes.
Stock the dessert table with taste treats like the Champagne Jello Shots, Cherries Dipped in White Chocolate, and Salted Chocolate Dipped Mandarin Orange Slices. You'll have a whole lotta happy going on!
1. Champagne Jello Shots
From Erica's Sweet Tooth
Champagne is the pinnacle of any celebration, which makes it the perfect choice for New Years. These Jello shots are made out of your favorite bottle of sparkling adult beverage, and surprisingly easy to make! They can even be made in advance to save you some time before your festivities begin! When you make them, make sure you don't dip them in the sugar until right before you serve them or the sugar might melt before they are given to guests.
2. Cherries Dipped in White Chocolate
From Simple Provisions
Cherries are a staple for the Christmas season, so chances are you're going to see them in supermarkets everywhere.
These elegant chocolate dipped cherries are a perfect food to serve at a New Year's Eve party or even for a romantic new year's for two.
White chocolate isn't something I'd normally dip cherries in, but I am so happy I tried these! They're delicious. I'll definitely be making these again for date night.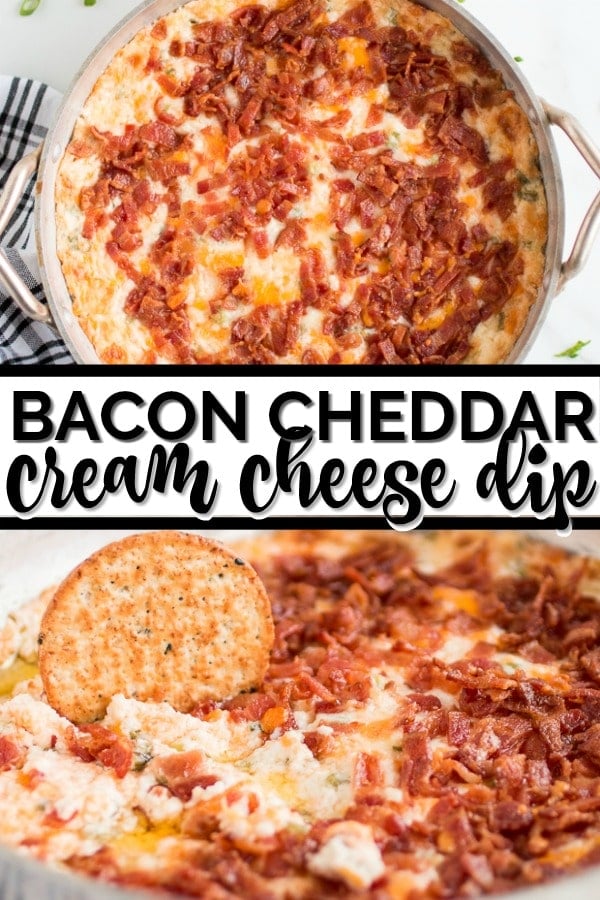 3. Bacon Cheddar Cream Cheese Dip
From Spaceships and Laser Beams
This cream cheese based dip is always a crowd pleaser! It is beyond delicious and is even called crack dip in some families. It comes together really easy and heats up to the perfect consistency. Serve with crackers or a baguette.
4. Lasagna Dip
From Closet Cooking
Let's be real, you really can't go wrong with a hot melted cheese dip that is packed with all of the great flavors of homemade lasagna. This recipe uses turkey rather than ground beef to stick to the healthier and lighter side. I love serving this up with some tortilla chips or even bread sliced into 1" cubes.
5. Salted Chocolate Dipped Mandarin Orange Slices
From Deliciously Yum
Mandarin Oranges are in season, and an extremely popular choice to make around this time of year! Chocolate and orange are two flavors that pair perfectly together. These are lightly salted which really helps bring all of the flavors together and create these awesome bite-sized dessert pieces.
6. Bacon & Rosemary Wrapped Chicken
From Spaceships and Laser Beams
Bacon makes everything better! Wrapping these bite-sized chicken pieces in bacon really helps to seal in all of the juices, resulting in a perfectly savory dish to serve this New Year's Eve. The cooked rosemary is super fragrant and adds the finishing touch to these awesome appetizers.
7. Mini Pepper Nachos with Corn, Black Beans and Avocado
From Closet Cooking
These mini peppers are so cute! I love the Mexican flair on this appetizer. They are healthy, and easy to put together for your party. They are filled with corn, black beans, pico de gallo, and avocado, then smothered in cheese and baked to appy perfection!
8. Baked Potato Bites
From Cook the Story
These adorable potato bites take a surprisingly little amount of effort to execute. They taste just like loaded baked potatoes! The added asparagus gives them a colorful touch and makes them even healthier! They are best served at room temperature so you don't melt the sour cream before they are served!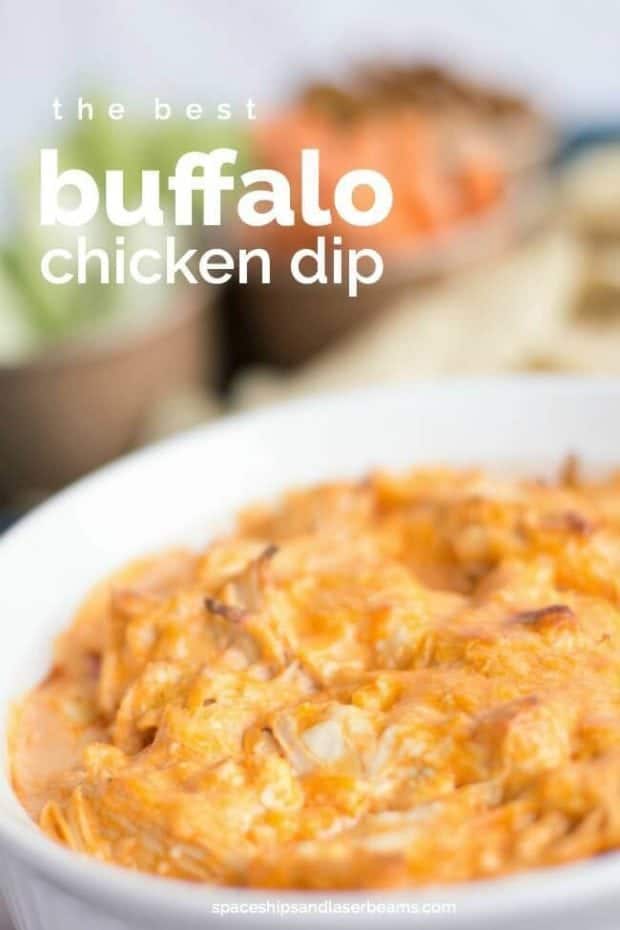 9. Buffalo Chicken Dip
From Spaceships and Laser Beams, Recipe from Frugal Fabulous Finds
The crockpot is always a lifesaver when it comes to making food with minimal effort, especially during the holiday season. This dip comes out as a delicious, chicken-filled spicy and cheesy addition to your New Year's Party appetizers. I love to make this and serve it with either tortilla chips or even fresh vegetables for the health-conscious people out there.
10. No Fuss Bacon Tomato and Cheese Cups
From Call Me PMC
These tomato and cheese cups are downright simple and delicious to make. Just one cup of everything! They work perfectly as a party food or an appetizer, even to bring with you if you aren't entertaining for New Year's this year. They're perfect for kids, lunches, parties, and even as a weeknight dinner. I am super excited to try these again!
11. Mini Cheese Ball Bites
From Five Heart Home
Cheese Balls are always a favorite when it comes to appetizers, but by the end of them they sort of turn into a big pile as everyone gets their serving. These mini cheese ball bites make sure that each guest can enjoy their own perfect little Cheeseball! They're rolled with crunchy pecans, and some dried cranberries to give them a little bit of sweetness.
12. Mini Pizzas
From Kayotic Kitchen
Mini pizzas are always a crowd pleaser! These ones are made using puff pastry as the crust. Just use a pastry cutter or a glass to cut out the pizza shapes, and bake them in a muffin tin. Then, add your favorite toppings and bake a little more! One idea I love doing, is pre-making the pizza crusts and putting out various toppings for my guests. Then everyone gets exactly what they want, and we can have a fun little pizza party! This one is great for the adults and the kids.
13. New Year's Eve Shrimp Dip
From Tatertots & Jello, Submitted by Is This Really My Life
This dip is absolutely delicious, I almost ate it all before the New Year's Eve party even started! The best part is that it only takes 5 minutes to make, so you don't have to worry about wasting all of your time during the holidays! This recipe is perfect for about 12 people, but you can easily double it if you are serving any more. I love serving it with tortilla chips or crackers, but it goes really well with bread chunks and even veggies too!
14. Garlic Cheese Bombs
From Spend with Pennies
These make the perfect side dish or appy to just about anything you are serving. Cheese and garlic just seem to pair perfectly with everything! They have a buttery, garlicy, and flaky crust and are filled with ooey gooey cheese filling to create the ultimate appetizer. They are surprisingly easy to make too, I like to use store bought biscuit dough when I make them. You can easily use homemade if you have the tie for it though!
Ring in the new year with these great New Year's Eve party products gathered by the team at Spaceships and Laser Beams…
(Amazon Affiliate Links)
New Year's Eve Party Assortment
Fancy Fringed Party Blowers
Happy New Year Headbands
Gold Dinner Plates
Glittering Gold Beverage Napkins
Fringed Foil Party Hats
Prismatic Party Horns
Paper Party Crowns
Flashing LED Light Glasses for New Years Eve
More New Year's Eve ideas: