23 Crazy Cool Camping Ideas, Hacks, Tips & Tricks
Table of Contents
These cool camping ideas include hacks, tips, and tricks that will save you time, money, and frustration. Camping can be so much fun, but it can also be a lot of work. But with a little pre-planning as well as these camping hacks, tips, tricks, and insider tips, you can be a happy camper. From an emergency toilet to a headlamp lantern hack, to storing medicine while camping to how to make campfire orange rolls, learn a little bit of everything needed to make your camping experience even better.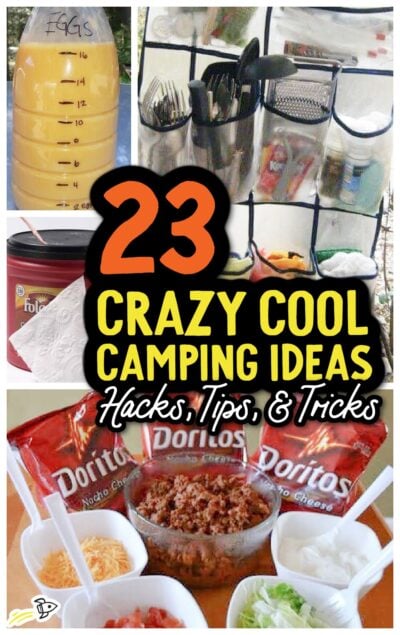 Have the yummiest camping trip ever with these recipes, food and ideas you can make on a campfire.
See Also:
1. Mason Jar Matches
Keep your matches dry by crafting your own Mason jar matchbox. Using the center circle of the canning jar lid, trace a circle on sandpaper. Hot glue the sandpaper circle to the jar lid circle. Then easily store your matches inside.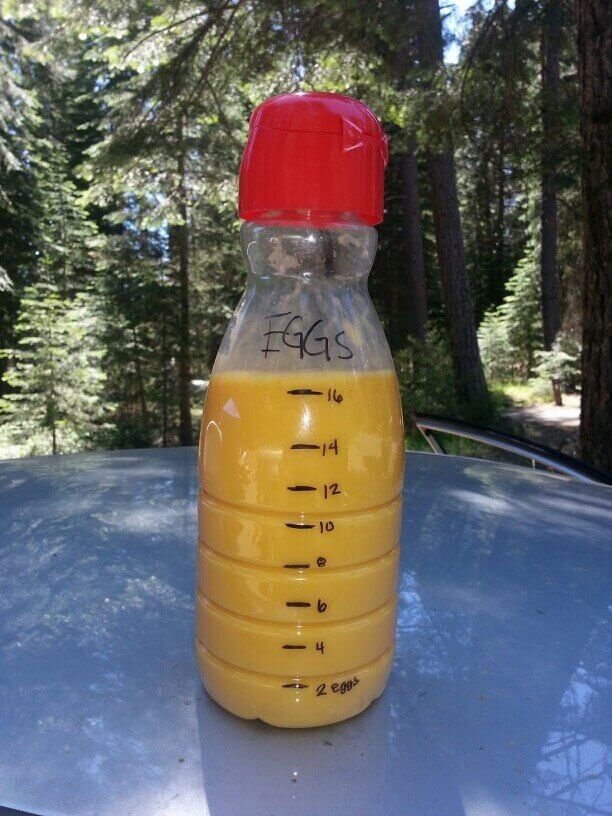 No mess scrambled eggs are coming at you! Avoid the mess of cracked eggs around the campfire by prepping the eggs at home and storing the scrambled egg mixture in a lidded plastic bottle. Use a permanent marker to label the bottle to show the number of eggs in hash marks.
Breakfast over a campfire can be simple and delicious as these easy campfire orange rolls show. All you need: oranges cut in half and gutted, store-bought orange roll dough, tinfoil, a cookie sheet or pan, and a campfire. Prepare to be amazed.
4. Keep TP Dry With Coffee Container
Keep your TP (toilet paper) dry and safe by repurposing an empty plastic coffee container as a toilet paper holder. Place the TP inside and cut a slit in the side large enough for the paper to pull through. Poke a small hole in the bottom of the can and the lid and run a string through it to use to hang the TP off of the ground.
5. Milk Jug Lantern
Need the light of a lantern, but only have a small headlamp? A gallon milk jug or translucent laundry jug cleaned out and filled with water can help lighten things up. Just attach the headlamp with the light facing toward the inside of the jug to help expand the glow.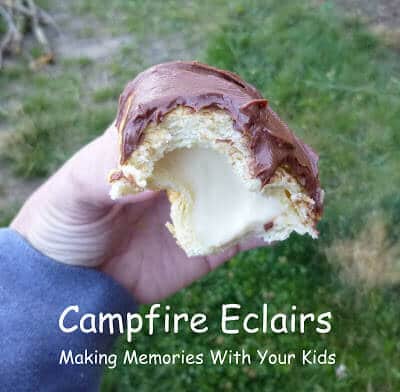 Move over S'mores – there's a new camp treat in town. Using special DIY roasting sticks, store-bought crescent roll dough, pudding cups, and chocolate frosting (marshmallows are optional), this treat may transform your camping dessert traditions.
7. Home Prep Pancake Hack
Save some hassle and mess by prepping your pancake mix at home. Store the batter in disposable frosting bags tied off at the end. When ready to cook, simply snip the end to create a "tip" for dispensing the batter. Throw away the bags when finished for easy cleanup.
8. Tacos In A Bag
Quickly serve up tacos (or taco salads) in a bag for a quick, but yummy dinner. Individual bags of tortilla chips (slightly crushed) become the "bowl" where traditional taco fixings are added—meat, shredded cheese, lettuce, tomatoes, salsa, and sour cream. Mix together with a fork and you are ready to eat.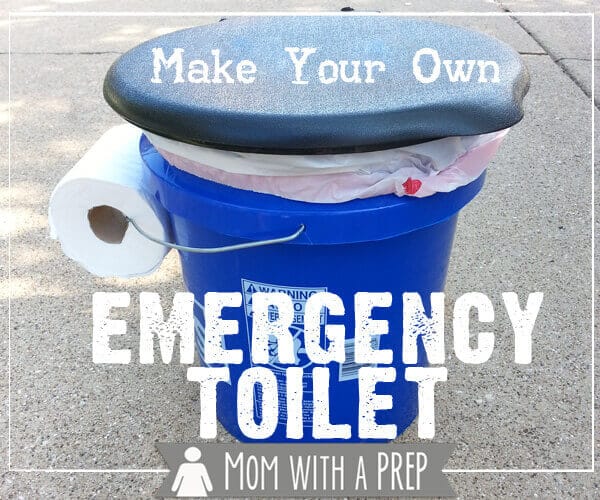 9. Bucket Toilet
When the nearest bathroom isn't near, this DIY toilet seat will come in handy. Make your own toilet using a 5-gallon bucket, heavy-duty garbage bags, kitty litter, an inexpensive toilet seat, and a roll of toilet paper.
10. Mini Medicine Cabinet
Transform a simple dollar-store pill storage container into a mini medicine cabinet for on-the-go remedies for common ailments.
11. Tic-Tac Spice Holders
Recycle Tic-Tac containers and use them for your camping spice storage. This will save you from having to pack up bulky containers from your kitchen. Then place them in a reusable storage bag for easy access so that you have them all in one place.
12. Facecloth Soap Pouch
Hygiene and camping don't always go hand in hand. Now, with this DIY soap pouch, the impossible becomes possible. Make dozens of these from one towel, cut and sewed into small pouches to easily store a bar of soap. Make one for every member of the family!
13. Outdoor Kitchen From Shoe Organizer
Turn a humble shoe organizer into an outdoor camping kitchen organizer that can be hung above the ground. Fill the pockets with eating and cooking utensils, and various food prep supplies.
14. Camping Tent Foam Floor Tiles
Before you throw out those big foam puzzles, check out how you can use them to make a comfortable pad for walking and sleeping in your tent.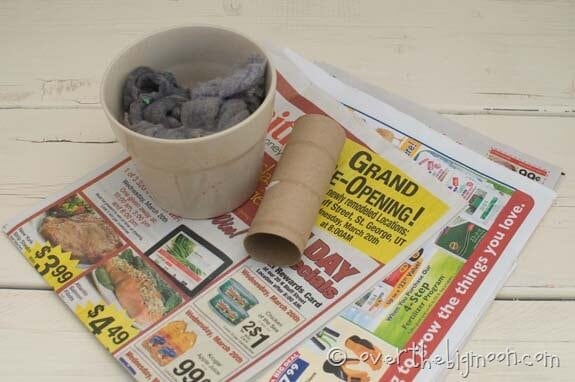 15. DIY Fire Starters
Who would have thought that dryer lint, empty toilet paper tubes, and a sheet or two of newspaper could result in the easiest DIY fire starters? Now you know!
16. DIY Handwash Station
Having a handwashing station right at base camp is not only sanitary, but it will save your sanity. You can create your own using a water jug, 5-gallon bucket, bungee cord, soap dispenser, and roll of paper towels.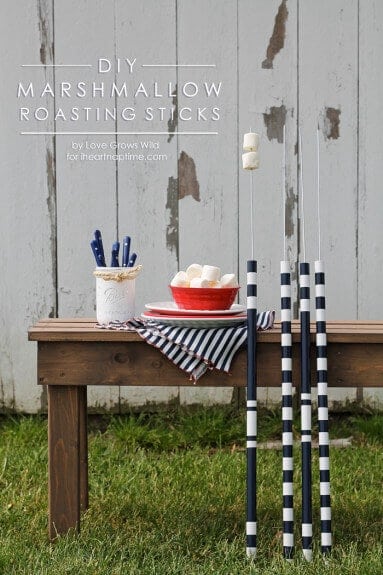 17. Marshmallow Roasting Sticks
The only downside to roasting marshmallows is trying to figure out whose roasting sticks are whose since they all look alike. DIY your own using dowel rods and metal skewers. Paint them fun patterns or colors for easy identification.
18. Egg Carton Briquette Fire Starters
A recycled cardboard egg carton makes for great briquette storage and an equally easy fire starter.
19. Campfire Waffle Cones
Anytime waffle cones are on the ingredient list, you can pretty much be assured the dessert will be a winner. This campfire treat is made by filling the cones with a variety of marshmallows, chocolate chips, and fruit (bananas, strawberries, etc.) and roasting the cones in tinfoil over the fire until it melts into gooey goodness.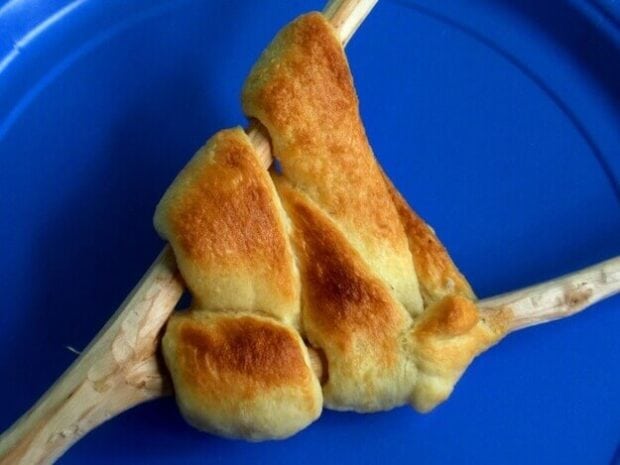 20. Campfire Crescent Rolls
Now you can enjoy warm rolls hot out of the campfire. These are so easy to make by wrapping store-bought dough around roasting sticks.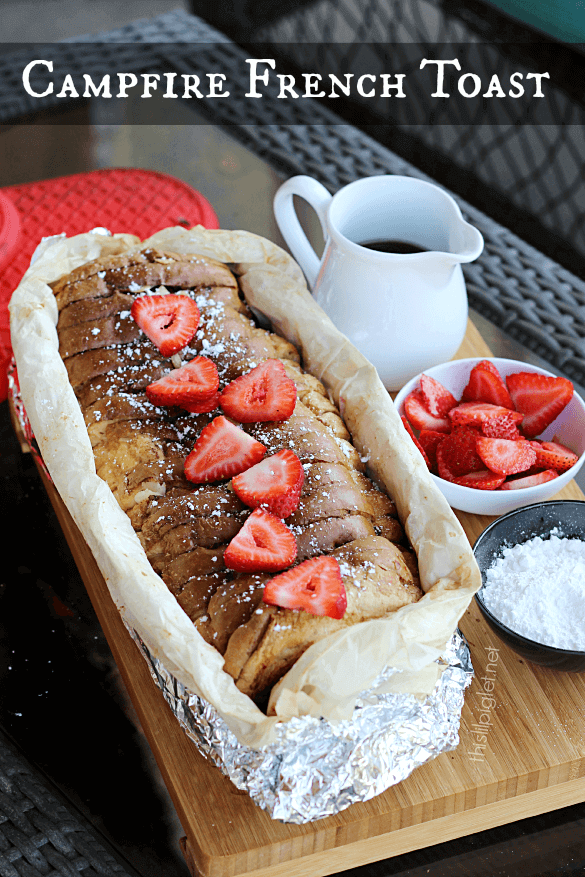 21. Ultimate Campfire French Toast
Breakfast while camping just got amazing. Using a premade French toast egg mixture, dip a loaf of bread and cook in foil over the campfire for something delicious.
22. Campfire Quesadillas
We promise that the next time you go camping and cook up some campfire quesadillas they will have little campers begging for more. Just load up a quesadilla with your favorite cheese and fixings, roll it up like a burrito inside foil, and cook over the fire on the grate.
23. Pill Bottle Mini First Aid Kits
Upcycle large pill bottles and transform them into a small first aid kit. Fill them with a few basics like alcohol pads, Band-Aids, antibiotic ointment, and cotton balls.
Don't miss these fun party ideas: