23 Camping Food Ideas, Meals & Recipes To Make On A Campfire
Table of Contents
Are you getting ready for a camping trip? These amazing camping/campfire recipes will leave your family full of tasty goodness to go along with the great memories you'll be creating on your adventure. We are impressed by all the ideas of items to cook over a campfire such as French toast, breakfast burgers, cinnamon rolls, potatoes, banana boats, and kabobs. There's even pizza, eclairs, nachos, quesadillas, and monkey bread! With these camping recipes, you'll feel like you're enjoying five-star meals. Yum!
---
See Also:
---
Sure to bring smiles to the entire camping crew, this campfire French toast is easy to prepare.
This campfire southwest scrambled eggs recipe also boasts liquid eggs that can be frozen to keep cold until you are ready to use them when camping. Using liquid eggs takes the stress out of transporting whole eggs that can crack. Yummy southwest-style ingredients like corn, bell pepper, jalapeno, red onions, cherry tomatoes, and southern potato hash give this recipe that southwest flavor.
3. Campfire Orange Cinnamon Rolls
All you'll need to bring this breakfast comfort food to your mess kit is 1 can of cinnamon rolls (or more!), oranges for the number of cinnamon rolls you'd like to make (to hollow out and cook in), a knife for gutting the oranges, and aluminum foil. (Oh, and you'll need hot coals in your campfire!)
This fun, homemade S'mores hand pies have a flaky, delicious crust and an ooey gooey chocolate and marshmallow filling that you'll love. Awesome little individual handheld treats, they can be popped on the grill, wrapped in foil, and baked over a campfire or baked in the oven.
Grilled salmon in foil — When paired with veggies, it's the perfect meal to make outside. (It can be made in the oven too.) A few simple seasonings and the whole family will go crazy for it.
If S'mores is the quintessential campfire dessert, banana boats are their camping dessert cousins. So easy and delicious, all you need is foil, bananas, marshmallows, and chocolate chips.
You can go camping and eat your veggies too with this healthy veggie and sausage shish kabobs meal idea! Soak skewers in water to prevent burning and cut up veggies and meat prior to departure, if you'd like to spend less time prepping at your campsite. A little olive oil and seasonings and you are ready for a lovely campfire meal.
A tin foil appetizer that you can make while camping? This melted cheese dip is so easy and is prepped in a DIY tin foil pouch for easy cleanup. You'll need 2 sheets of tin foil, salsa, tomato, green onion, and prepared herb & garlic cream cheese for this tasty appetizer.
It's Mexican night while camping! These campfire nachos boast fresh veggies, crispy tortilla chips, and plenty of melted cheese. Everything is layered in a cast iron skillet, covered in foil, and then grilled to perfection. We love to serve alongside fresh guacamole, salsa, and sour cream. But you can choose any of your favorite toppings. If you have little ones eating as well, you can make this kid-friendly by making a couple of skillets: one spicy and one mild.
These chicken cape kabobs can be prepared using any cut of chicken and your vegetables of choice. We're pretty sure the lemon garlic marinade used for the chicken will be a hit.
Be prepared to amaze fellow campers with this recipe for campfire eclairs. Easy and foolproof, this delicious dessert is made using crescent roll dough in a can, chocolate pudding, and spray whip cream (try our yummy crescent roll cinnamon rolls, too!) (try our yummy crescent roll cinnamon rolls, too!). Two-inch wooden dowels, soaked in water, work best for wrapping the dough around for cooking.
12. Italian Sausage & Potato Tin Foil Dinner
This Italian sausage and potato tin foil dinner just requires a little bit of slicing and dicing, but the prep is fairly simple. A sprinkling of olive oil and seasoning later, and your foil dinners are ready to cook on coals for about 30 minutes.
13. Lumberjack Breakfast
If you're wondering what a lumberjack breakfast is, wonder no more! This hearty campfire recipe is prepared by spraying the tin foil with cooking spray and layering sausage, hash browns, eggs, cheese, and toppings of your choice prior to cooking in a tin foil packet. In just 15 minutes on the campfire, you'll have a delicious breakfast.
14. Easy Hamburger & Veggie Tin Foil Dinner
Sometimes called "hobo dinners", these easy hamburger and veggie tin foil dinners are easy enough for kids to help prepare. Plus, they can be cooked on the coals, right in the tin foil makes cleaning up a cinch.
15. Cast-Iron Campfire Pizza Nachos
Making campfire pizza nachos is easy with the use of a skillet! Simply layer chips, queso, quartered pepperoni, chopped green pepper, olives, and onions in the skillet and sprinkle with cheese. Cook until melted.
Fans of Brussels sprouts will love this grilled Brussels sprouts recipe! Sprouts are marinated in a simple mustard sauce for 30 minutes, prior to spearing with skewers and grilling over the fire.
Campfire quesadillas are easy to prepare while camping. Ingredients are spread on tortillas, folded, and covered in tinfoil prior to grilling.
18. Blueberry Cobbler On The Grill
If you love blueberry cobbler, this recipe features store-bought buttermilk biscuit dough to quickly make an easy version you are sure to love. Sugar, fresh blueberries, flour, and store-bought biscuit dough are all you'll need to grill up this yummy dessert.
Everyone needs a sweet, juicy, melt-in-your-mouth dish for their next camping trip. This peach mallows recipe is the one! And in only about 5-6 minutes from start to finish, you can't go wrong. Just slice a peach in half and follow up with butter, marshmallows, and a sprinkle of cinnamon before wrapping it in tin foil and cooking over a campfire for 3-5 minutes. Yum!
20. Chicken Fajitas
Need an easy go-to, make-ahead recipe for that first night of camping? This easy chicken fajitas recipe is perfect! Just cook up the fajitas, and wrap them in tin foil before you leave for the campsite. Reheat them in a frying pan over the campfire.
Bring a little gourmet to the campground with this warm rosemary olives recipe perfect for the campfire. Just toss some olives with fresh rosemary, olive oil, and crushed red pepper on top of some aluminum foil. Carefully fold up the foil into a little cooking pouch and warm it over the campfire.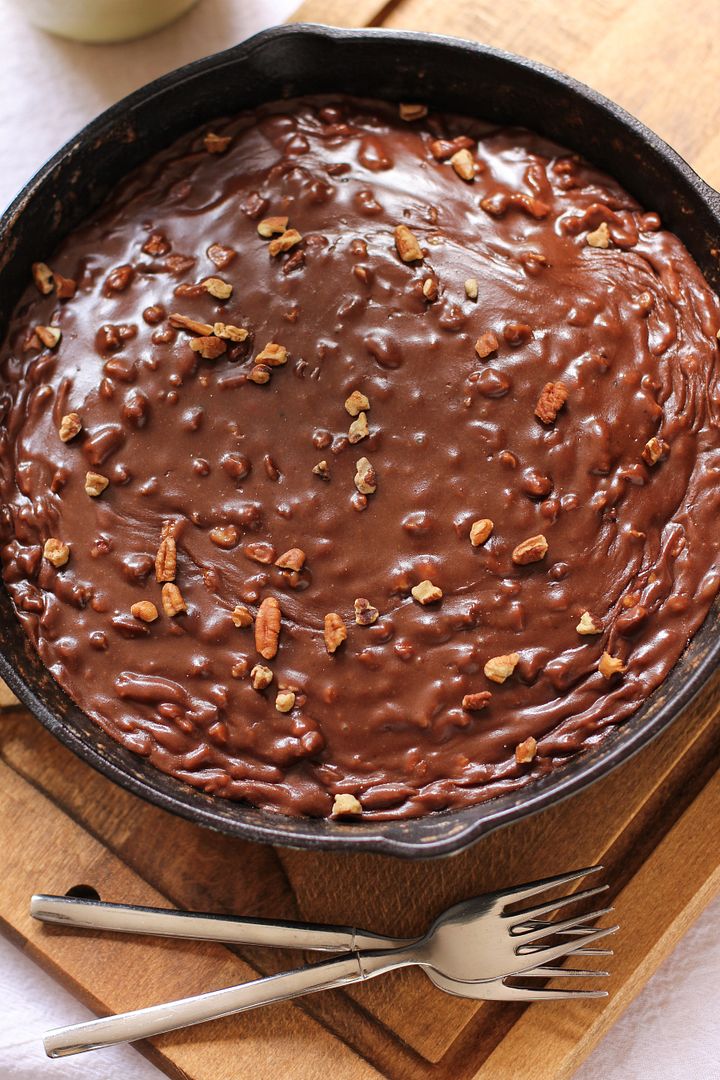 Enjoy the deliciousness of a gooey chocolate cake out in the middle of nowhere with this simple and easy recipe for a skilled ice cream cake. Prepared like a traditional cake, cooked over the roaring fire in a cast iron skillet, and topped with scoops of ice cream.
This campfire monkey bread starts with a can of baking powder biscuit dough. Easy, right? Some brown sugar, cinnamon, and butter and you've got one classically delicious campfire recipe that you can cook in a Dutch oven or in a skillet over the campfire instead of a bundt pan.
Plus, check out more ideas: