A few simple ingredients are all it takes to make classic Southern-style Buttermilk Biscuits that are light and flaky with perfect, buttery layers.
Jump to Recipe
Table of Contents
Fluffy, flaky, and filled with authentic southern taste, these Buttermilk Biscuits are easy to bake from scratch and make an excellent addition to any family dinner. Our homemade buttermilk biscuit recipe is easy to follow and rewards you with a batch of buttery, golden brown biscuits. This recipe is a classic, made with butter, flour, and buttermilk.
Our 7UP Biscuit and Dinner Roll recipes are two other great recipes you can try.
---
MORE BISCUITS RECIPES:
Cheese and Herb Biscuits | Bacon Cheddar Biscuits
---
BUTTERMILK BISCUITS INGREDIENTS
You will need:
2 ½ cups all-purpose flour
1 teaspoon salt
2 tablespoons baking powder
½ teaspoon baking soda
2 teaspoons granulated sugar
½ cup salted butter, cold and cut into pieces
1 cup buttermilk, plus 1 to 2 tablespoons more for brushing the tops
SUBSTITUTIONS AND ADDITIONS
BUTTERMILK: By adding vinegar to milk, it gains an acidity similar to buttermilk. To make 1 cup of buttermilk substitute, add 1 tablespoon (15 ml) of vinegar to a liquid measuring cup. Fill to the 1-cup line (237 ml) with milk, and then stir.
HOW TO MAKE THIS BUTTERMILK BISCUITS RECIPE
STEP ONE: Preheat your oven to 425°F. Then, line a cookie sheet with parchment paper and set it aside.
STEP TWO: Sift together flour, salt, baking powder, baking soda, and sugar.
PRO TIP: Use a sifter to get out any clumps in the flour and to aerate the ingredients.
STEP THREE: Cut the butter into pieces and scatter them across the flour mixture.
STEP FOUR: Use a pastry blender to break down the butter and combine it with the flour until the butter has formed pea-size pieces.
STEP FIVE: Pour the buttermilk into the flour/butter mixture and stir with a spatula just until the mixture is combined. The dough will be slightly wet and in pieces.
STEP SIX: Scoop the dough onto a floured surface and use your hands to gently bring it together and pat it into a rectangle, about ¾ inch thick.
STEP SEVEN: Fold the dough into thirds, bringing the left side across the center and then the right side folded over. Rotate the dough so it is lying horizontally and pat out into a rectangle again, repeating the pat, and fold a total of four times.
STEP EIGHT: After the dough has been folded for four repetitions, pat it or roll with a rolling pin into a rectangle ½ to ¾ inch thick. Use a floured 2 ½ inch biscuit cutter to cut out as many biscuits as you can from the rectangle.
STEP NINE: Place each biscuit onto the prepared cookie sheet, with the edges of the biscuits touching one another. You can gather up the remaining dough, pat it, and cut it again but the more you work the dough the tougher the finished biscuits will be.
PRO TIP: Brush the tops of each biscuit with a little bit of buttermilk. This will help them turn a nice golden brown.
STEP TEN: Bake for about 15 minutes, until biscuits have puffed up and turned golden brown on the top. Serve immediately and enjoy.
STORAGE
IN THE FRIDGE: Put the remaining biscuits (if any!) in an airtight container, and they will stay good for an extra 1 t0 2 days.
IN THE FREEZER: If you're planning on storing these for a little longer, feel free to freeze these biscuits for up to 3 months. Store them in a Ziploc bag or airtight container wrapped in plastic wrap.
Slathered with peanut butter and jelly, or covered with gravy and enjoyed alongside dinner, there's no wrong way to enjoy these biscuits! This classic recipe makes Southern-style buttermilk biscuits that are buttery and flaky with a perfect, golden-brown crust.
MORE RECIPES YOU'LL LOVE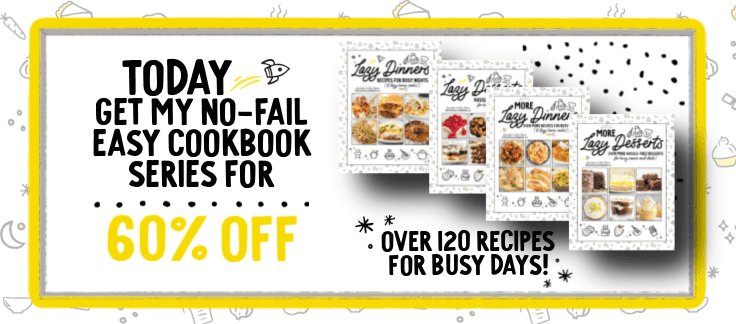 Buttermilk Biscuits
A few simple ingredients are all it takes to make classic Southern-style Buttermilk Biscuits that are light and flaky with perfect, buttery layers.
Ingredients
2 1/2

cups

all-purpose flour

1

tsp

salt

2

tbsp

baking powder

1/2

tsp

baking soda

2

tsp

granulated sugar

1/2

cup

salted butter

cold and cut into pieces

1

cup

buttermilk

plus 1 to 2 tablespoons more for brushing the tops
Instructions
Preheat the oven to 425°F. Line a cookie sheet with parchment paper and set it aside.

Sift together flour, salt, baking powder, baking soda, and sugar.

Cut the butter into pieces and scatter over the flour mixture.

Use a pastry blender to break down the butter and mix with the flour until the butter has formed pea-size pieces.

Pour the buttermilk into the flour/butter mixture and stir with a spatula just until the mixture is combined. The dough will be slightly wet and in pieces.

Scoop the dough onto a floured surface and use your hands to gently bring it together and pat it into a rectangle, about ¾ inch thick.

Fold the dough into thirds, bringing the left side across the center and then the right side folded over. Rotate the dough so it is lying horizontally and pat out into a rectangle again, repeating the pat and fold a total of four times.

After the dough has been folded in four repetitions, pat it or roll with a rolling pin out into a rectangle ½ to ¾ inch thick. Use a floured 2 ½ inch biscuit cutter to cut out as many biscuits as you can from the rectangle.

Place each biscuit onto the prepared cookie sheet, with the edges of the biscuits touching one another. You can gather up the remaining dough, pat it and cut it again, but the more you work the dough, the tougher the finished biscuits will be.

Brush the top of each biscuit with a little buttermilk.

Bake for about 15 minutes, until biscuits have puffed up and turned golden brown on the top.

Serve immediately
Nutrition
Calories:
166
kcal
|
Carbohydrates:
21
g
|
Protein:
3
g
|
Fat:
8
g
|
Saturated Fat:
5
g
|
Trans Fat:
1
g
|
Cholesterol:
21
mg
|
Sodium:
305
mg
|
Potassium:
239
mg
|
Fiber:
1
g
|
Sugar:
2
g
|
Vitamin A:
249
IU
|
Calcium:
107
mg
|
Iron:
1
mg