Top 20 Most Loved Literary Characters
Table of Contents
Kids often love reading because book characters grab their attention and take them along on grand adventures. Check out this list of 20 of the best children's book characters that become kids best book buddies. Classics like Paddington Bear, Winnie the Pooh, The Gruffalo, Thomas the Train, and Peter Rabbit are sure to spark the imagination and remind one of childhood fun.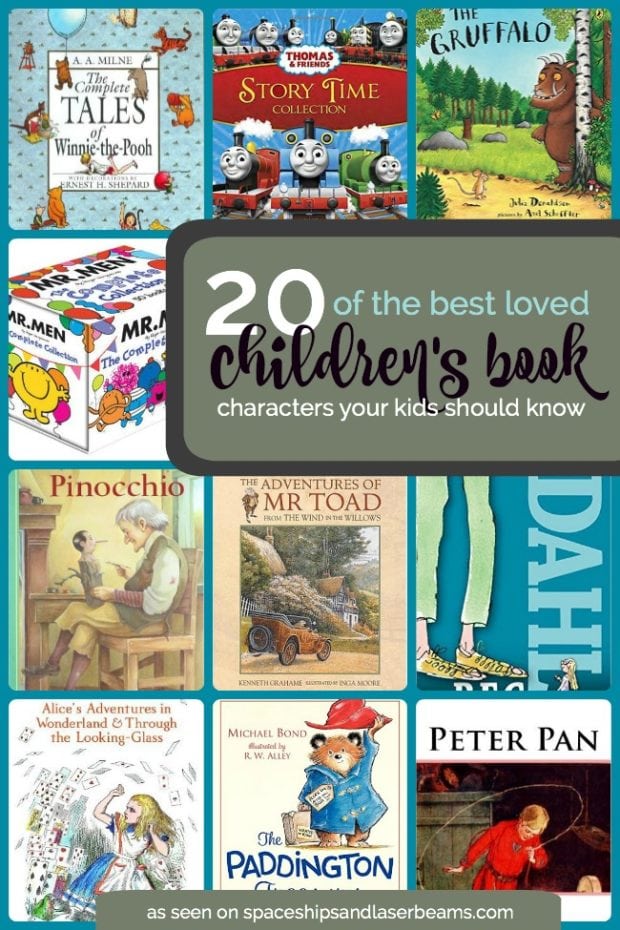 ---
See Also:
---
Classic Literary Characters
1. Paddington Bear
Young readers have loved the stories of Paddington Bear for over fifty years. Famous for his love of marmalade, Paddington is a polite bear full of good intentions with a trusting nature that gets him into trouble. The Paddington Bear stories are filled with adventure, humor, and marmalade. Each and every story is sure to be loved by your children.
2. Winnie-the-Pooh
Winne-the-Pooh and his friends are the unforgettable creations of A.A. Milne, who wrote the books of Pooh's adventures for his son Christopher Robin. Winnie-the-Pooh and his stories are timeless treasures of childhood that continue to speak to us all with a fresh lightheartedness that any child will fall in love with.
3. Very Hungry Caterpillar
The Very Hungry Caterpillar is one of the best-selling children's books of all time and is a delightful book to add to your child's growing library. The classic book introduces generation after generation of children to the magical world of Eric Carle which is a world full of whimsical illustrations and beautiful stories.
4. Postman Pat
Children will love heading to the quaint village of Greendale to join the world-famous Postman Pat, Jess, and all of their friends in the Postman Pat book series. The funny stories find Pat having to deal with everything from bouncy castles to runaway cows and pesky parrots. They are sure to delight any fan of the long-running television show.
5. Thomas the Train
Every day is a new adventure with Thomas the Tank Engine and his gang of friends. Thomas, Percy, Gordon, and all of the other engines work together on the Fat Controller's railway and have been delighting children across the world for over seventy years. Any train-loving little ones will love reading these stories before bed.
6. Cinderella
You really can't beat the classics, and Cinderella is one of those stories that is a must-read for every child. There are so many beautiful variations of the story and beloved characters in each one. Disney's version follows the story of Cinderella, a young girl with a cruel stepmother and a flurry of adorable forest friends.
Story Book Characters that spark imagination
7. The Gruffalo
One of the world's favorite picture books, The Gruffalo is an award-winning story about a clever little mouse outwitting the creatures of the deep dark wood. This rhyming story has already found its way into the hearts and bedtimes of an entire generation of children and will undoubtedly continue to enchant children for years to come.
8. Harry Potter
J.K. Rowling's spellbinding storytelling continues to captivate readers worldwide. This stunning box set contains all seven of the classic, award-winning Harry Potter novels and the enchanting world of wizards that are sure to be loved by children and adults.
9. Mr. Men
This delightful box set features a complete collection of the timeless Mr. Men stories. Inside are much-loved classic titles like Mr. Tickle and Mr. Bump, and you can also enjoy the newest additions to the collection. The love for these books ensures that any child will feel proud to have this set on their bookshelf.
10. Peter Rabbit
The classic Beatrix Potter storybook, The Tale of Peter Rabbit, is available in a colorful and generously sized board book. Young children will be enchanted by the simple text and beautiful illustrations, which bring this classic story to life. This book is a wonderful introduction for young readers to the world of Peter Rabbit and his friends.
Fun Kids Book Characters
11. Willy Wonka
Willy Wonka's famous chocolate factory is opening at last, but only five lucky children will be allowed inside. This beloved story by children's author Roald Dahl tells the adventurous story of Charlie Bucket, a boy who is honest, kind, brave, true, and ready for the wildest time of his life.
12. Peter Pan
Magic and excitement are in the air in the classic story of Peter Pan by J. M. Barrie. One starry night, Peter Pan and Tinker Bell lead the three Darling children over the rooftops of London and away to Neverland, the island where the lost boys play and fairies make mischief.
13. The Big Friendly Giant
The BFG is no ordinary bone-crunching giant. He is far too nice and jumbly, which is lucky for little Sophie. Follow the miraculous adventure of a gentle giant and brave little girl on their quest to stop the chiddler from swallowing giants once and for all. The BFG is a marvelous story to read with all children of any age.
14. Alice
One of the most popular heroines in English literature, Alice is a loveable character who finds herself on a brilliant adventure after tumbling down a rabbit hole. With wonderfully eccentric characters such as the Queen of Hearts, Tweedledee, Tweedledum, and the Mad Hatter, this story is a favorite among children everywhere.
15. Noddy
Every now and again it is nice to pull yourself away from everyday life and enter the calm and cozy atmosphere of Toy Village where Noddy lives. Enid Blyton writes an exciting and alluring story for children of all ages, with just enough mystery to spice things up. It is a great story for children young and old.
16. Charlie
This dazzling volume contains two classic Roald Dahl novels that have been children's favorites for generations. In Charlie and the Chocolate Factory, the gates of Willy Wonka's chocolate factory are opening at last, and only five children are allowed inside. And then in Charlie and the Great Glass Elevator Charlie and Willy Wonka are back for a fantastic journey to outer space.
17. Matilda
Matilda is a sweet, exceptional young girl, but her parents think she's just a nuisance. When Matilda is attacked by the terrible Miss Trunchball, she suddenly discovers she has a remarkable power with which to fight back. Join Matilda's adventure in the classic book that will surely brighten any day.
18. Pinocchio
Mischievous and full of tricks, the puppet Pinocchio causes trouble for his creator almost as soon as he comes to life. More than anything, what this naughty and playful creature wants is to become a "real boy". Come along on Pinocchio's amazing journey as he learns—the hard way—what it means to be real.
Animal Literary Character
19. Mog the Cat
Mog the Forgetful Cat is everyone's favorite family pet and has delighted generations of children with her antics since her first appearance in 1970. This fantastic set contains 10 Mog picture books for the whole family to enjoy and treasure for years to come.
20. Mr. Toad
The story begins when Mole abandons his spring cleaning to explore the world beyond his burrow. He scurries down to the riverbank, where he meets Ratty and discovers a carefree world of picnics and messing about in boats. There are adventures ahead, in the company of reckless Mr. Toad, and dangers to avoid when the two friends venture into the Wild Wood to visit Mr. Badger.
Be sure to check out more birthday party ideas here: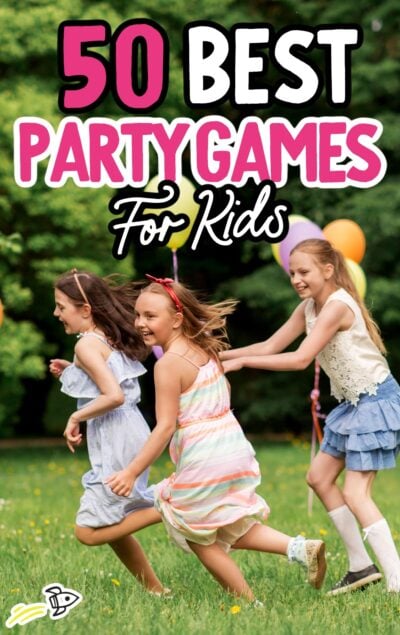 Children's Book Characters FAQs
What characters do children love?
Children tend to love reading about characters that are smart, brave, and strong.
What is the most read kids book?
The Very Hungry Caterpillar and Green Eggs and Ham are two of the most-read children's books.
What's the most sold children's book?
Le Petit Prince (The Little Prince) by Antoine de Saint-Exupéry is the most sold children's book.
More from Spaceships and Laser Beams