Boyish Charm
20 Best-Loved Children's Book Characters
By
| Last Updated:
Kids often love reading because the book characters grab their attention and take them along on grand adventures. Check out this list of 20 of the best children's book characters that become kids' best book buddies. Classics like Paddington Bear, Winnie the Pooh, The Gruffalo, Thomas the Train, and Peter Rabbit will spark imaginations for childhood fun they'll never forget!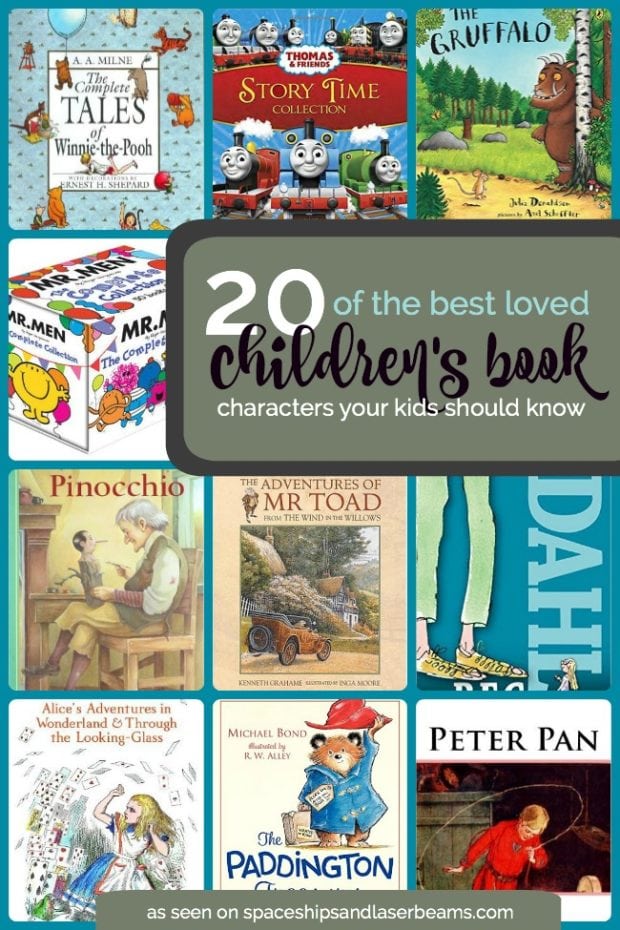 ---
See Also
---
20 Best-Loved Children's Book Characters
1. The Paddington Treasury: Six Classic Bedtime Stories

2. The Complete Tales of Winnie-the-Pooh

3. The Very Hungry Caterpillar Board Book and Plush
4. Postman Pat's Story Box
5. Thomas & Friends Story Time Collection
6. The Gruffalo

7. Harry Potter Paperback Box Set
8. Cinderella

9. MR Men

10. The Tale of Peter Rabbit Story Board Book

11. Charlie and the Chocolate Factory

12. Peter Pan

13. The BFG

14. Alice's Adventures in Wonderland & Through the Looking-Glass
15. Noddy Has An Adventure

16. The Complete Adventures of Charlie and Mr. Willy Wonka

17. Matilda

18. Mog the Cat Collection Judith Kerr 8 Books Set 
19. The Adventures of Mr. Toad: From The Wind in the Willows

20. Classic Starts™: Pinocchio
Kids who love reading will love these craft themed books gathered by the crew at Spaceships and Laser Beams.
Check out more great book ideas your kids will love.
What are your kids' favorite book characters?