Table of Contents
One of my favorite things to do is take a store bought item, such as a tube of crescent rolls, and elevate it with fresh ingredients for a unique recipe.
Looks like I'm not the only one with that habit—this list has some of the yummiest crescent roll recipes I could find.
This list includes meat options like sausage crescent rings, as well as pigs in a blanket, ham and cheese variations, pulled pork and even vegetarian crescent roll recipes.
Although I love the savory ideas, I am loving how you can make desserts from a tube of grocery store crescent rolls too — check out the peach and brie crescent ring and the chocolate sweet rolls as perfect examples.
---
See Also
---
1. Sausage & Egg Breakfast Crescent Rolls
From Spaceships and Laser Beams
These sausage and egg breakfast crescent rolls are packed full of flavor and incredibly easy to make.
Savory pre-cooked sausage, creamy scrambled eggs, fresh spinach and melty cheese are all rolled up in a buttery, flaky roll.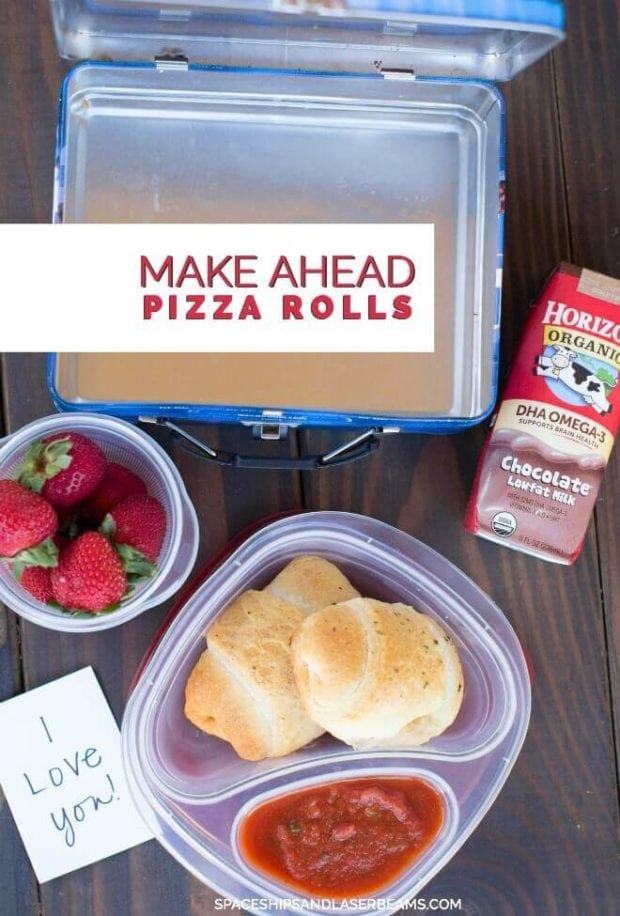 2.
Make Ahead Pizza Rolls
From Spaceships and Laser Beams
School lunches and after school snacks made easy.
These make ahead pizza rolls are filled with your kids' favorite pizza toppings and perfect for popping into lunches.
These homemade hot pockets are delicious fresh from the over, but just as good cold.
3. Cheesy Sausage
Crescent

Ring

From Just Us Four

Always a huge hit with friends and family, this cheesy sausage crescent ring is a delicious dish for breakfast, brunch, and beyond.

The recipe is super easy to make and only calls for a few simple ingredients you may already have on hand.
4. Peach Brie
Crescent

Ring

From Just Us Four

Nothing in the world could taste more amazing than the combination of fresh peaches and creamy melted brie.

This delicious and easy to make peach brie crescent ring would be perfect for a brunch or even a special appetizer at your next party.
5. Spicy Sausage Pinwheels
From Just Us Four
You will not be able to stop eating this amazing sausage crescent roll dish (try our yummy crescent roll cinnamon rolls, too!) (try our yummy crescent roll cinnamon rolls, too!).
Spicy Sausage Pinwheels are the ultimate party food for football games, backyard parties, or even just a regular potluck.
A creamy, cheesy sausage mix fills flaky crescent dough and then gets topped with a sprinkle of cheddar cheese.
6. Chocolate Banana Breakfast
Crescent

Braid

From Pink When

Calling all chocolate and banana lovers, this Chocolate Banana Breakfast Crescent Braid is just for you.

A thick layer of chocolate spread and fresh sliced bananas are cooked to perfection inside a flaky crescent crust.

Top with a dollop of whipped cream and a sprinkle of nuts for the perfect breakfast treat.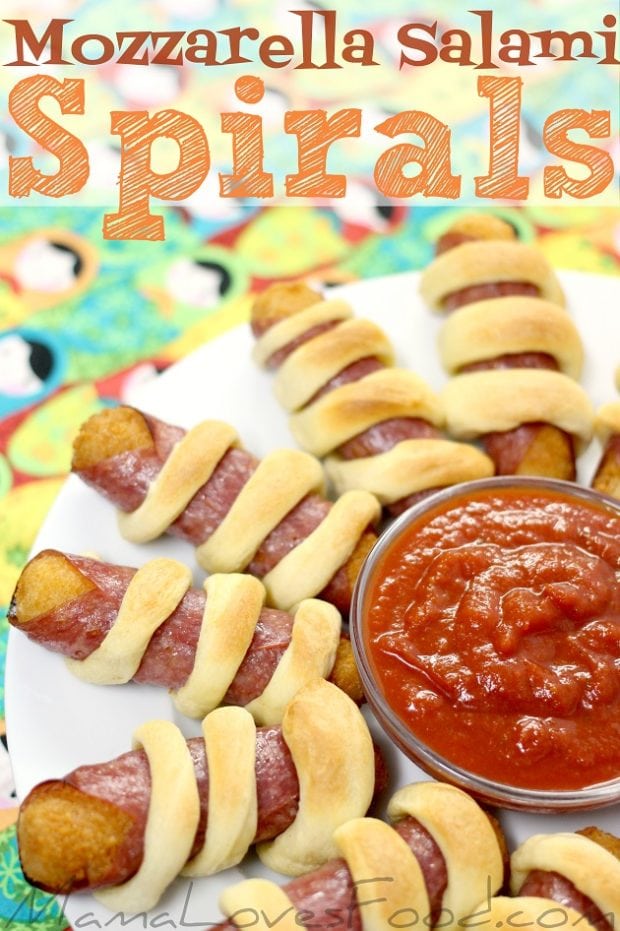 7. Mozzarella Salami Spirals
From Mama Loves Food
Mix a little pre-made with some home-made for these delicious party snacks.
Melty mozzarella sticks are wrapped in a slice of savory salami, then spiralled with crescent roll dough.
Why spend time fussing over complicated food when you can enjoy time with your friends and family?
8. Easy Turkey & Cheddar Crescent Roll Pinwheels
From Mama Loves Food
On a chilly day, these easy turkey and cheddar crescent roll pinwheels are just the thing to make.
All you need to do is roll out some crescent dough and top with turkey breast lunch meat and cheese.
The result is a cheesy, delicious snack great for lunch.
9. Mini Chocolate Sweet
Rolls
From Play.Party.Pin.
If you like chocolate, then you will absolutely love these mini chocolate sweet rolls. They are simple to make and only need ten minutes to bake in the oven.
Then you cover them with a delicious chocolate frosting.
Devour quickly, or you will have to share!
10. Spinach Feta Hand Pies
From Frugal Mom, Eh!
These spinach and feta hand pies make for not only an awesome appetizer, but are great for a delicious lunch or dinner for the whole family.
They look mighty impressive on the table, but are surprisingly simple to make.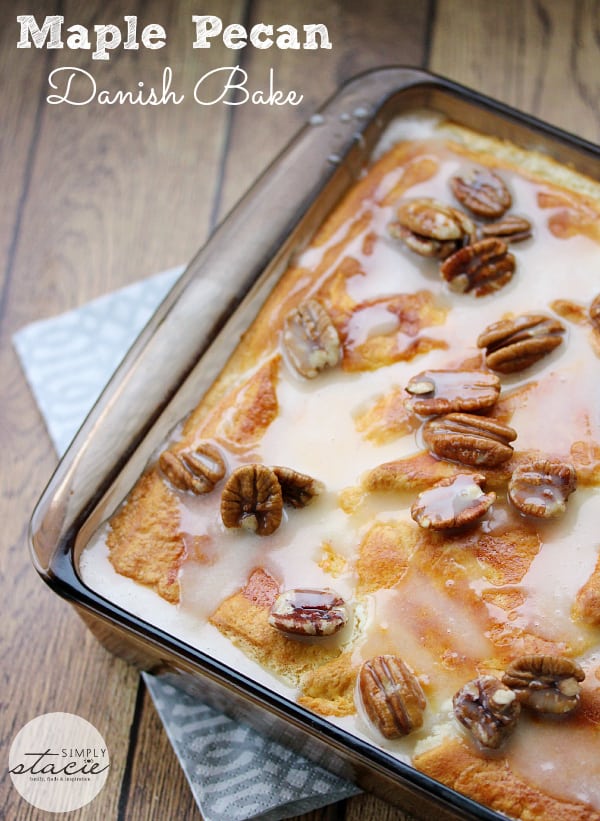 11. Maple Pecan Danish Bake
From Simply Stacie
You have to try this simple and delicious Maple Pecan Danish Bake.
With a buttery crescent roll crust, a layer of thick creamy cheese filling, and a sweet maple pecan glaze, it is one decadent dessert.
Serve fresh from the oven or chilled, you'll enjoy every last bite.
12. Apple Pie Bites
From The Blond Cook
These incredibly delicious and easy to make Apple Pie Bites are going to be your go-to dessert in a hurry.
You can whip them up in less than thirty minutes, making them the perfect last-minute dessert or snack.
They are stuffed with your favorite apple pie spices, chopped pecans, and a fresh apple slice.
13. Peach Dumplings
Bring the best of the south into your kitchen with this wonderful recipe for crescent roll peach dumplings.
Sweetened with Fanta and full of fresh peaches, these tender dumplings will delight friends and family you share them with.
14

. Bacon, Egg & Cheese Wreath

From Cake's Cottage

Are you looking for an easy and affordable dish for a brunch or potluck? Look no further.

This bacon egg and cheese wreath is a tasty recipe that your guests will go crazy for.

It is stuffed to the brim with bacon, eggs, and mozzarella cheese.
BONUS: Turkey and White Cheddar Pinwheels
For back to school lunches or holiday party appetizers, these turkey and white cheddar pinwheels are the perfect recipe.
Not only are they quick to make, they are so darn tasty and are loved by anyone you serve them too.
Check out these great kitchen supplies:
(Amazon Affiliate Links)
Baker Pan
Silicone Oven Tray
Silicone Oven Mitt
Silicone Pancake Turner
Digital Kitchen Timer
Pyrex Prepware 3-Piece Glass Mixing Bowl Set
Silicone Spatula Set
Don't miss more great tasting recipes: