Free Thanksgiving Games, Crafts, Coloring Pages, Decor Ideas & More
Table of Contents
We hope this roundup of Thanksgiving-themed, free printables enhances your celebration. There are ideas for games, crafts, coloring pages, and educational additions for amusing the kids as well as party décor items to make your Thanksgiving easier than ever to put together. Now, if only we could download a fully stuffed turkey. Your kiddos will love these Cute Thanksgiving Craft Ideas, too!
---
See Also:
---
Games:
Who doesn't love a good word search? Here is a set of a few word searches perfect for keeping kids busy before the big meal. This is a set of two fall and Thanksgiving-themed worksheets that are perfect for any word search lover.
This holiday-themed bingo game would be a great way to get all of the family involved in something fun. Just print out the set of boards and the cards to go along with it, and you're all set. Easy and fun. You can even use your favorite candy as a marker for an extra treat.
This Sudoku game uses pictures instead of traditional numbers. This will make it easier for younger kids to enjoy this fun game as well. It's easy to set up too—just print out the sheet, cut out the pieces, and glue them on.
Turkeys are an essential part of Thanksgiving, and this fun drawing activity showcases them. Kids roll the dice and depending on what they roll; they'll have to draw out a part of the turkey. This activity would be great for classrooms, after-school, or even right before dinner on Thanksgiving.
You've heard of the classic game Candy Land? Well, this puts a Thanksgiving twist on the game. This printable comes with the board, all of the cards needed, game pieces, and a rule sheet. Just print and play!
If you're looking for a fun activity to get everyone involved on Thanksgiving, this is it. Bingo is easy and anyone from 1 to 99 can easily play. Use your favorite candy or snack as markers for this festive fun!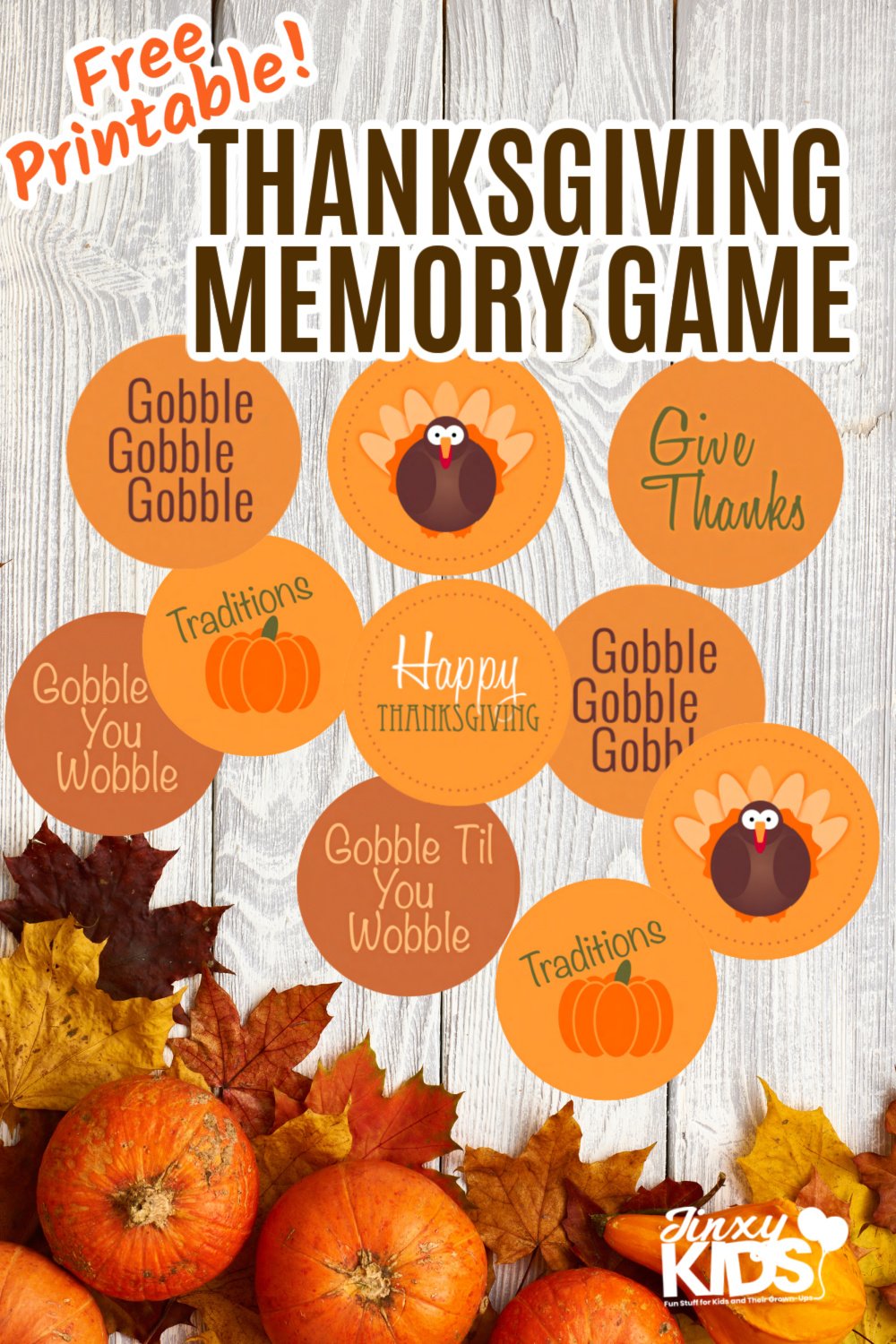 This Thanksgiving-themed matching game is sure to give kids a great time! Print out the cards cut them up, and it's ready to play. This could be a great way for kids to work on their memory skills.
Pin the Tail on the Donkey just got better—Pin the Gobbler on the Turkey is a ton of fun for anyone in the family! This printable comes with the turkey and a set of gobblers to be cut out. This could be a fun game that will have your whole family laughing on Thanksgiving! Make it even more fun by giving out prizes too.
Coloring Pages:
These bookmarks are a fun way to keep kids busy! They can color their own any way they want. A festive way to mark their place in a favorite book!
Coloring pages are a fun way to stay busy! This set of 9 free coloring pages has pumpkins, turkeys, pilgrims, and anything that comes to mind for Thanksgiving. These could bring a festive addition to your fridge once they're completed!
This is a set of a few coloring pages with Thanksgiving-themed things. Pilgrims and turkeys are a big part of Thanksgiving and these coloring pages have them covered. These pictures are made up of bigger shapes, which might make it easier for younger kids to color in as well!
Find out what everyone is thankful for this year by using these creative placemats. A fun activity for your table this year could be to have everyone fill there's out and then go around the table and read. A fun way to find out what your family is most thankful for in their lives!
This great set of printable coloring pages includes a tree with leaves to being cut out and colored individually. Kids can write on each leave what they are thankful for and then attach them to the tree. This is a fun and creative way to display and remind kids what they are thankful for throughout the holiday season!
Mickey Mouse is always a fun addition to the holidays! This coloring sheet includes Mickey and his friends. Kids are sure to enjoy coloring this fun sheet!
The Thanksgiving Day Parade is an essential part of Thanksgiving morning festivities at my home. Here's a fun coloring page for those that also love the parade! Have kids color it in while watching in the morning!
Education:
16. Thanksgiving Mad Libs
These Thanksgiving-themed mad libs could be the perfect way to get the whole family laughing! There are a few to choose from, which can result in so many hilarious combinations. A fun activity to do after dinner!
Kids will have a great time discovering the secret message in this puzzle. By matching the pictures with the letters, kids will find a secret Thanksgiving message. A fun activity to keep the kids entertained before dinner!
This set of printables contains so many activities, which means there is something for everyone in there. From coloring pages, matching games, graphing, and more, these Thanksgiving-themed worksheets are not only festively fun but also educational. These could also be used for fun Thanksgiving-themed activities in the classroom before break!
Thanksgiving isn't all about food and football! This set of printables is a great way to teach kids about Thanksgiving's origins in America. Not only will preschoolers learn the historical meaning of the holiday, but there are other activities for spelling, geography, and more!
When most people think of Thanksgiving, they probably think of turkeys. This set of printables focuses on the famous fowl! These printables contain activities for sorting, patterns, and kids can create their own turkeys.
These journals help kids really think about what they're thankful for during Thanksgiving. These journals cover what kids are thankful for from A-Z. This activity can take place at the beginning of November, that way kids will have a ton of ideas about what they're thankful for in their life by the time Thanksgiving rolls around. The booklet can also be kept and looked back on for years to come.
This Thanksgiving pack is aimed at younger learners. It will have them working on letters, counting, writing, and more throughout the holiday! These activities would be fun to incorporate into a classroom right before Thanksgiving break.
A great way to keep the kids (and maybe even the adults) busy before dinner is with this set of printables. This set contains a word search, a coloring page, and a thankful list. The thankful list could be completed before dinner, then everyone could go around and read theirs before they eat. An easy way to find out what everyone is thankful for this year!
Not only are these activities fun for anyone, but they're also shaped like turkeys! How cute! This set contains a coloring page, a maze, and a sheet to list what one is thankful for. A great way to get into the Thanksgiving spirit!
Crafts:
Not only one but two versions of turkeys that kids will have fun creating! One can be designed by kids, and the other already has colors. All you need to do is print, cut, and glue for a cute and easy turkey decoration!
Each of these crafts uses a variety of things you probably already have in your home such as paper plates, toilet paper rolls, or coffee filters! Kids will have a great time creating any pilgrim or turkey-themed crafts. Many of them could be used as fun decorations for your dinner table this Thanksgiving!
Not only can this get your family thinking about what they're thankful for this year, but it can also be a great decoration! The free printable includes all you need to make your very own tree. Display it in a frame once it's done for decoration and to remind yourself what you're thankful for every day.
A fun twist on all of the traditional turkeys you see during Thanksgiving, with this turkey you can make your own! This fun craft comes with all of the tail feathers, silly faces, and accessories your turkey would need to be the fanciest fowl this Thanksgiving. Your family will have a blast and a laugh or two while creating this crazy turkey!
Who says costumes are just for Halloween? It's a template that just needs to be printed and cut out, the pieces easily attach to each other and a string keeps it on top of the head. This adorable Disney-themed pilgrim hat features the ears of Goofy and will be a great addition to any little pilgrim's outfit this Thanksgiving!
This could be a fun centerpiece for the kid's table at your feast! The printable also comes along with leaf and acorn pictures to go in the basket. Use these to have family members write down what they're more thankful for in their lives and read them aloud at dinner.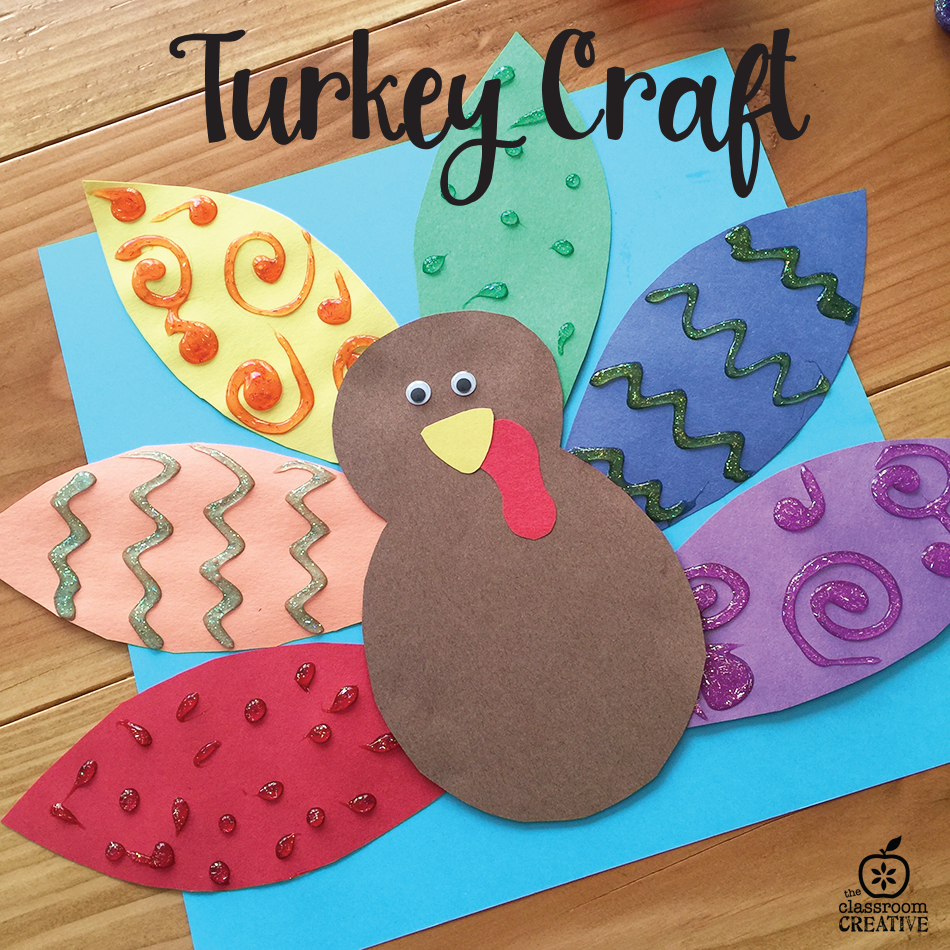 Any kid would have a ton of fun with this turkey craft! This template includes a turkey body and tail feathers for kids to decorate any way they want. Glitter glue is fun to use, adds a bit of sparkle, and creates different textures. Kids will have a great time creating their textured turkeys!
Hand turkeys are one of the easiest ways to create a fun Thanksgiving decoration! This takes the regular hand turkey décor up a notch by adding some colorful tail feathers. This one is also attached to a clothespin to make it easier to display your child's handiwork.
Who needs a cornucopia when this basket can grace your dinner table this Thanksgiving? This paper basket template is easy to put together. This makes seeing what the family is thankful for a little bit easier this year!
When thinking of Thanksgiving, one can't forget the Pilgrims and Native Americans. These printable paper dolls are easy to cut, color, and attach to a craft stick. Another option would be to use some leftover toilet paper rolls so they stand up by themselves. Have the kids create a story with their craft!
Party Decor:
Get the whole family involved after dinner with these conversation cards! These not only feature questions and topics to get the conversation flowing between family members, but they also have fun tasks each family member needs to complete. Everyone will be laughing by the time you're through!
Letting people know you're thankful for them during this time of year is important. These gift tags and note cards are a great way to do so! Attach them to a small gift or just hand them out to those people you give thanks to every day.
Need a little extra décor for your home this Thanksgiving? This set of Subway Art printables would be perfect. Print them out, place them in a frame, and you're set! With all the different options, there's sure to be something for your home.
Does your fireplace mantel need some decorations? This banner will spruce it up! Print out the letters, cut, and string, and you'll have a Thanksgiving banner in no time. This could also work for bookshelves, walls, or anywhere in your home that could use a little something extra.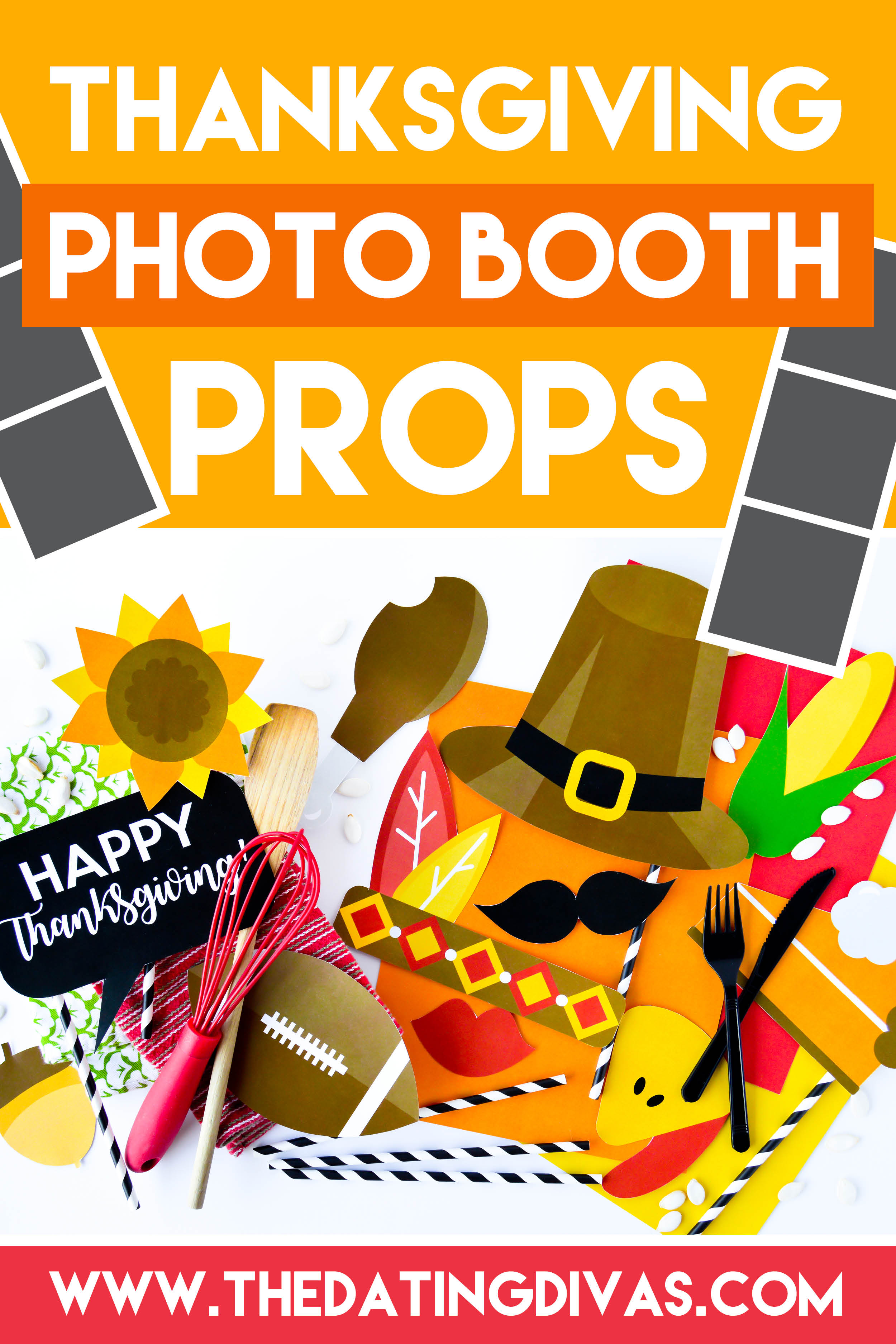 These Thanksgiving photo props will make your photos stand out amongst the rest though! Print them out and attach them to a craft stick, and you'll have unique, fun family photos this Thanksgiving.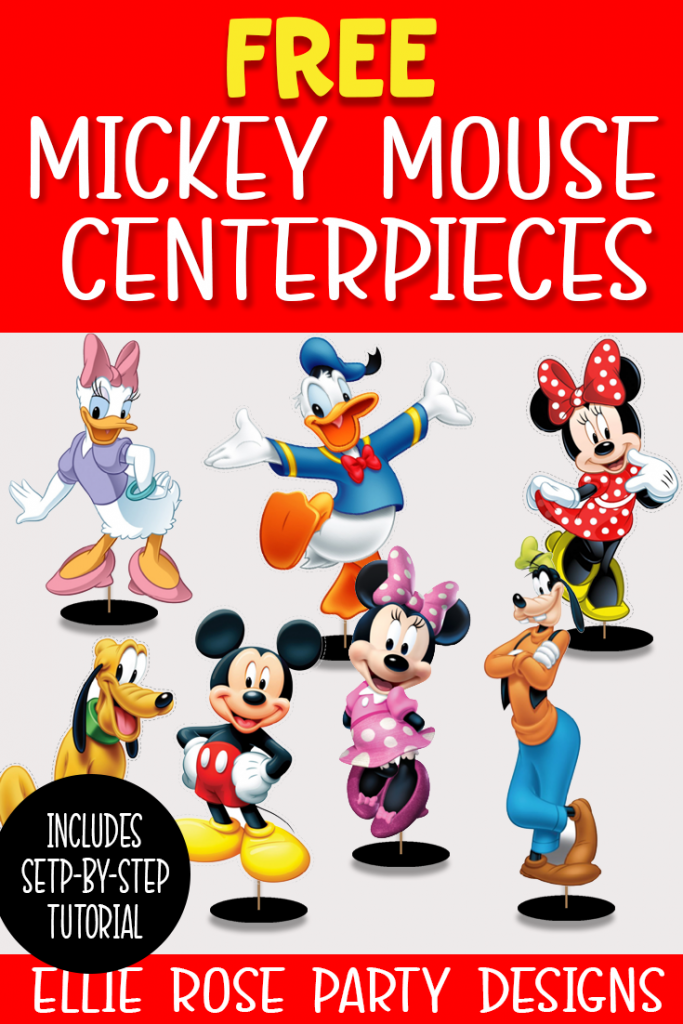 For any Disney-lovers out there (who isn't though?), this centerpiece is for you. Cut it out and place it around a favorite dish or a plant to give it a festive touch and that's it!
A fun way to end the Thanksgiving dinner is to give your guests a little something as they leave. These printable favor bags will ensure your gift is just as festive as the rest of your party! Choose from turkeys, pumpkins, pilgrims, and more to give a special touch to your favors.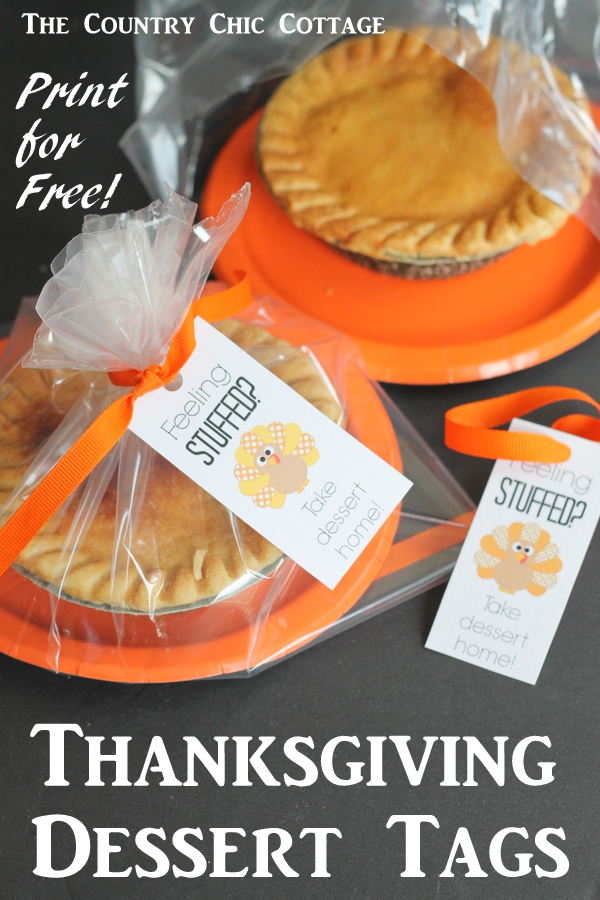 With all of the food during the main course, you might not be able to enjoy dessert right there at the table. No one wants to miss out on one of the best parts though, so make sure your guests still get their desserts by sending it home with them! These little tags are perfect to attach to each bag as family and friends leave your dinner table.
42. Collection Of Thanksgiving Printables
There are so many options with this pack of printables for your Thanksgiving! From decorations to thankful lists, to kid's activities, this pack has it all. The Thanksgiving fortune cookies are a unique favorite of mine. These are sure to add a special touch to your dinner table this year!
Want more inspiration to celebrate the season? Check out these great ideas: