11 Thanksgiving Crafts For Kids
Table of Contents
Want the kids to do something to help you get ready for Thanksgiving dinner — besides, serving as official taste testers? This lineup of Thanksgiving Crafts for Kids will help keep the kids busy and the Fall Leaf Napkin Tags and Turkey Napkin Rings make great dinner table decorations. The Make a Thankful Tree and Thankful Turkey Box help everyone remember what Thanksgiving is all about.
The Easy Paper Pumpkins, Paper Pilgrim Hat, and Paper Pulp Fall Leaf Craft are great paper crafts they'll be sure to enjoy. A few more fun options are the Bottle Cap Turkey, Cup on the Cob, and Colorful Leaf Printing. Cute holiday crafts: one more thing to be thankful for. Want more great ideas? Check out these Free Thanksgiving Games, Crafts, Coloring Pages, Decor and More!
---
See Also:
---
An easy and fun way to remind your kids what they're thankful for every day. By making this tree and displaying it, you and your kids can each see what you're thankful for around the holidays. This is a simple and easy way to display how thankful your family is!
If your kids want to contribute something to the table this Thanksgiving, this is the perfect way to do so. Have them create napkin tag decorations for each place setting. They'll have fun creating each leaf with the clay and you'll have an adorable table decoration!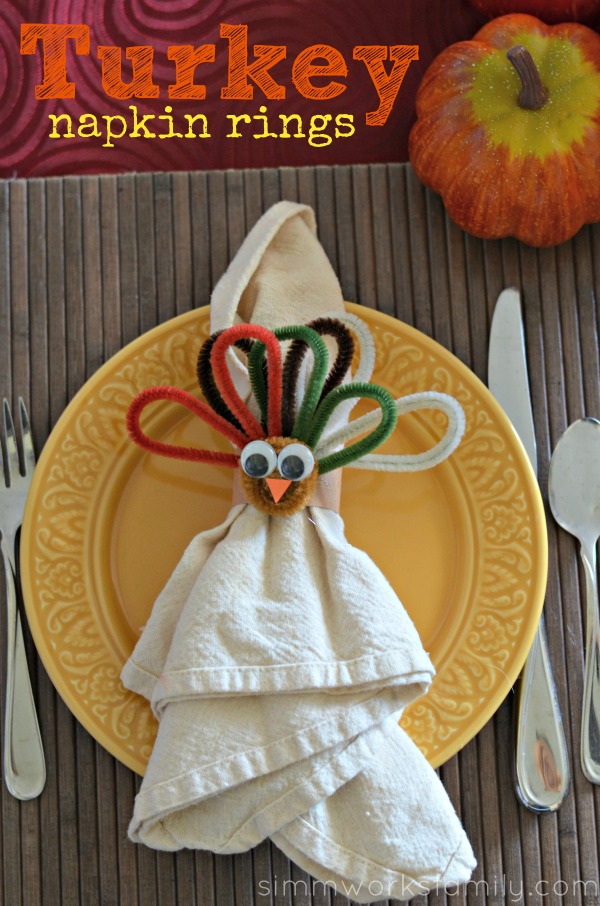 If you're looking for something to decorate the kid's table this year, these are it! Have them create their own napkin rings for their own table. Made simply with pipe cleaners and made cuter with the addition of googly eyes, all kids will love these fun decorations!
These pumpkins would be a fun addition to your home this fall! This is a fun craft to do on a chilly fall day that will keep the kids busy. Once they've created the pumpkins, your kids can keep them plain or decorate them however they want for more fun!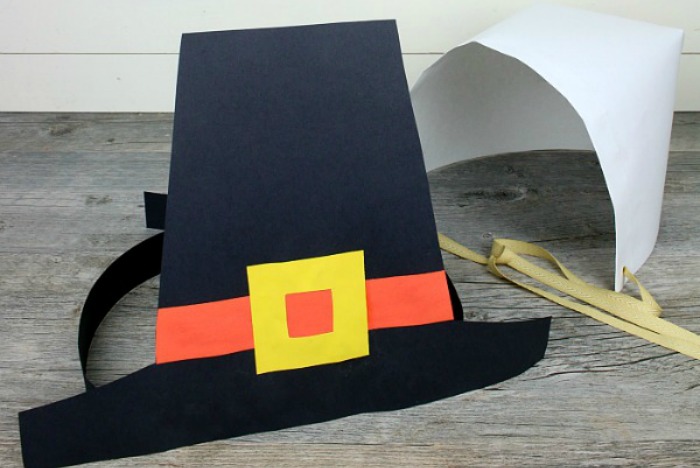 A fun accessory for kids to wear on Thanksgiving Day! This would be a fun way to keep the kids busy before dinner—have them create their own hats to wear. This craft is made easy by including a template, so it's simply just cutting and putting together. Perfect for kids!
Even the fridge needs a decoration or two for fall and these adorable turkeys are the way to do it. By using some leftover bottle caps and paper, kids can create their very own Thanksgiving bird. Stick a magnet to it and place it on the fridge!
7. Cup On The Cob
For a fun treat after Thanksgiving dinner, these corn cob-decorated bags are perfect! Have the kids create the corn design on yellow paper and assemble the bags. Fill it with popcorn, or for a sweet treat, try caramel corn.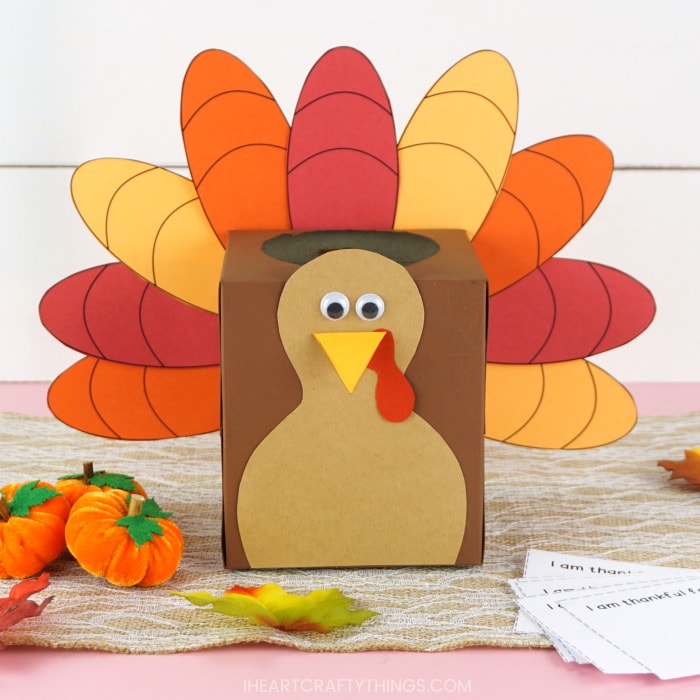 Find out what everyone is thankful for at your table by crafting this adorable box! Get the kids involved by having them create the tail feathers for this turkey. Once it's done, have each person around the table write down what they are thankful for and slip it in. Go through and read them aloud for everyone to hear.
The perfect use for those colorful fall leaves outside! Once you have the perfect leaves picked out, this craft requires nothing more than paint and paper. When the kids finish up with this craft, you'll have some great fall art to put up around the house.
10. Paper Pulp Fall Leaf Craft
If you can't get enough of the orange, red, and yellow leaves outside, this craft is for you. Make your very own fall leaves with this easy craft. By using colored paper pulp and cookie cutters, you'll have your very own gorgeous leaves in no time.
We can't forget about the classic hand turkey this year! These would be a fun gift for the family during Thanksgiving or just a fun way to decorate your home. Use these jars for candles, food, or storage.
Get lots of inspiration with these awesome and festive party and craft ideas: