11 Awesome Homemade Gifts You & Your Kids Can Make
Table of Contents
There is something about a homemade Christmas gift from a kid that makes our hearts happy. The thought that someone took time out of their day to personally make a gift is really touching. Kids love being creative so these awesome homemade gifts you and your kids can make would be a great holiday activity to share some love. These super gift ideas include a Scrabble-style name tile, send-a-hug, bath bombs, a cute washcloth reindeer, a personalized dot mug, infused olive oils, personalized coasters, a magnetic carrying bag, a coffee filter wreath, and darling button bookmarks. Happy crafting!
See Also:
---
These scrabble tile names make such a cute gift! They are great because you can personalize them for whoever you are gifting them to. You can add names, or even quotes and words. These are perfect for baby showers, birthdays, and family gifts for all occasions.
These are such fun ideas! Not all family is around all of the time, and you can't ship your kids to your family. Basically, you trace your kids' outstretched arms onto a long piece of paper to create a giant "hug" that you can roll up and mail! Have your kids decorate it for an added personal flair.
Bath bombs make such a great gift for Mother's Day. These bath bombs don't use citric acid in them. Instead, they use Tartar. It essentially does the same thing as citric acid. These bath bombs are fun to make with kids because you can shape them in whatever molds you'd like! They'll make bath time fun for both the kids and mom!
These washcloth reindeer are so cute! The personalized tag is perfect for gifting because you can add a cute message, or poem to them. Your kids will love putting these little guys together and designing the antlers, adding the eyes, etc. They make great gifts for kids and grownups.
5. Personalized Dot Mug
These personalized dot mugs are super easy and inexpensive to create. If you use paint or Sharpies that are made specifically for ceramics, they will be dishwasher safe. All you have to do is find some cheap mugs, stick on letters, and colorful sharpies. Draw a fun dot design around the letters, let them dry, and unpeel the stickers. I'll definitely be trying these for Christmas this year!
6. DIY Infused Olive Oil
These olive oils make for an easy and elegant gift idea for your friends and loved ones. As they use the oil up, they can top it off to keep the jars full and use them again. You can really add anything you can think of to the bottles to infuse into your oil. Truffles are a favorite, drizzled on these Not Fried Home Fries with a little bit of parmesan cheese. So delicious!
7. Personalized Coasters
These easy cork coasters make a great personalized and practical gift to protect your surfaces from liquidy drinks. You could even personalize each coaster with a letter of the name of someone in the household. That way, if someone forgets their coaster, you have found the culprit. You can choose the colors for these to match the décor that the person you are gifting them to has, too. These are so easy to make, find some cool patterned tapes to add to them and paint over.
8. DIY Magnetic Bag
This bag is perfect for families with a baby. Whether they are going out to eat or staying in, they can hang this bag on a chair or put it in front of them. It'll keep the kids entertained for sure. It is simple to make and doubles as a tote bag for any occasion. It's seriously addicting to play with. The magnets are super inexpensive. Just bring a baggie of them with you inside of the bag when you go out so they don't get lost. You can even leave cute little messages for your spouse on the bag.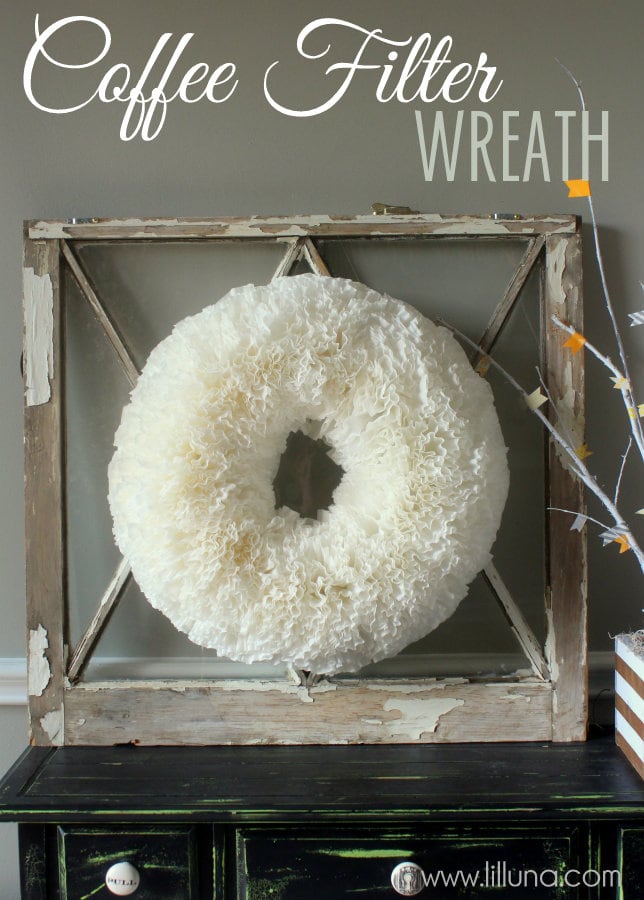 This project can be a little time-consuming, but it is not difficult and the end result is such a beautiful white wreath. All you need to do is wrap the coffee filters around the end of a pen or Sharpie and add a dab of hot glue. Then press the coffee filter onto your wreath and hold it for a few seconds while the glue hardens. Your kids will really enjoy wrapping up the filters while you glue and stick them. Add it to a frame for an added bang.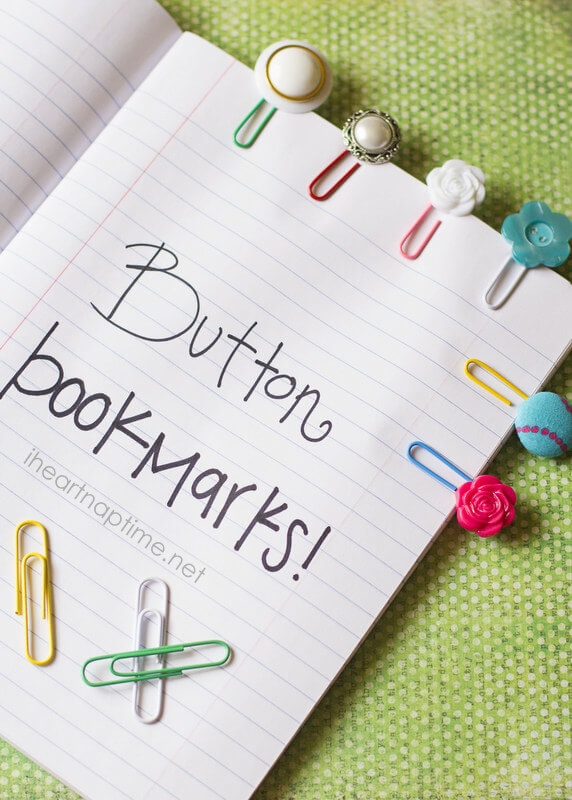 These bookmarks are super easy to put together and even easier to personalize. They'll help get your kids excited to pick those books up. All you need to do is hot glue your buttons onto the tops of your paper clips and add a small piece of felt to keep a smooth finish on them. These are the perfect way to use up those old buttons you have laying around the house.
What a great idea for kids! Once you have put together the two batches of playdough, add some peppermint essential oil to add a candy cane scent to them. You and your kids can roll out and twist the red and white together for the classic candy cane twist. Add them into jars and decorate them together to gift out for the holidays. If you'd like, you can even add glitter and change up the colors to create any mix of playdough you want.
Check out more great holiday gift ideas: