Table of Contents
Everyone loves breakfast, but you can easily tire of cereal after a while. Making sure your family gets a healthy breakfast before rushing out the door isn't always an easy task. We found some unique muffin ideas that work perfectly to achieve that goal each morning. We especially like those sneaky veggie and zucchini muffins, and the "funfetti" muffins are great for a birthday breakfast. Don't miss the rest of these tasty recipes either; they all have something special to offer. Your whole family will benefit from a healthy, tasty beginning to the day.
---
See Also:
These easy blueberry muffins are great for a quick snack, breakfast, or dessert. Made with sour cream, they use simple ingredients and cook up easily.
These delicious muffins are great if you have any bananas or strawberries you need to use up. Using fresh fruit in them will help to keep the batter moist, sweet, and delicious. These strawberry banana muffins also freeze well, so you can make them in advance and save them for a special occasion.

With only 5 ingredients, these savory muffins are perfect for busy people on the go. Just put everything into a muffin tray, and you've got an easy, cheesy, meal that can be made in 30 minutes.
These low-carb breakfast treats can be made ahead and frozen, which makes your morning routine easier. Mix it up by adding whatever veggies you'd like.
These pumpkin dark chocolate chip muffins use fresh pumpkin which is very easy to cook. They are healthy and kid-approved, great for bake sales or exchanges!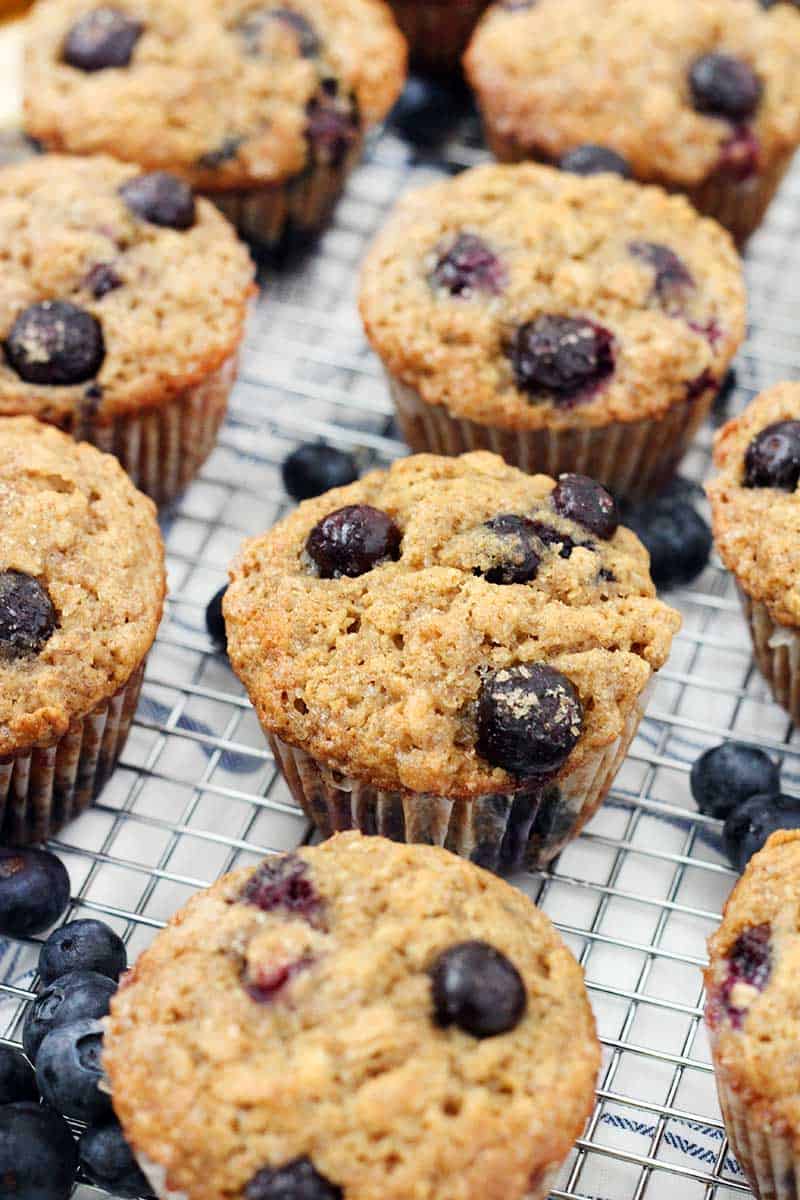 Want something really healthy? You'll want to try these because bananas replace butter and blueberries add a delicious kick. Oats give them that satisfying stick-with-you feeling so you can avoid tummy growls mid-morning.
Made with cheddar cheese and sausage, these muffins are super easy to make and have two sources of protein. They can be made in advance, I just make them and freeze them. They make a great portable breakfast for busy mornings.
Chocolate zucchini muffins are so easy to make. The zucchini keeps the muffins so moist. If you want to turn these into a dessert just add some chocolate frosting for a delicious chocolate zucchini cupcake.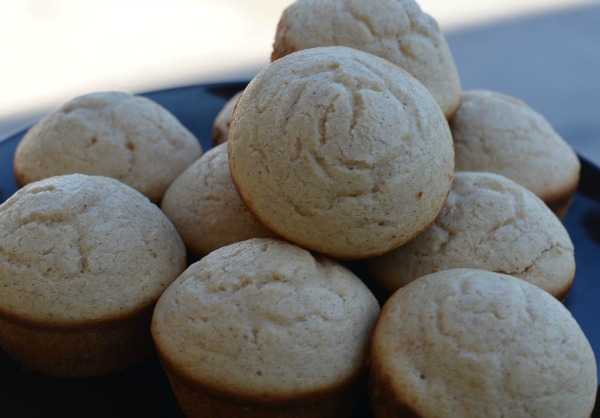 These muffins are an awesome spin on the classic snickerdoodle cookie. They cook up fast and taste amazing. Easy to make these for bake sales and exchanges, everyone will love them.
Blueberry muffins are a household favorite. This recipe takes a classic blueberry muffin recipe and tops it with a delicious crumbly streusel to bring your baking game to the next level!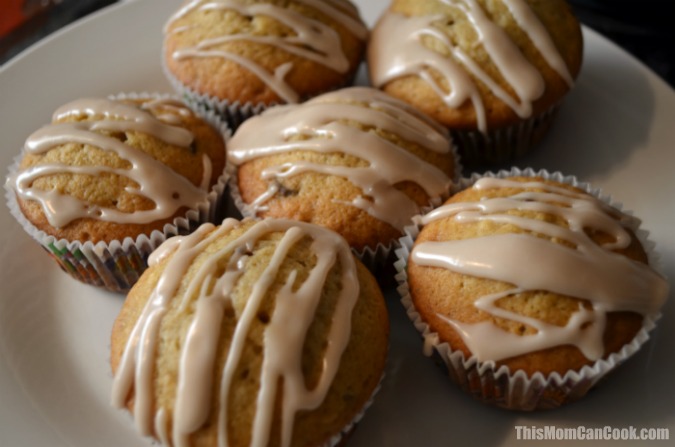 These chocolate chip banana muffins are so simple to whip up for company. You probably already have the ingredients on hand. The glaze definitely adds a delectable finishing touch.
You will love making these zucchini muffins for a quick holiday breakfast, or even a dessert. Your kids won't even know that they have vegetables in them.
Whenever you notice that your apples won't last much longer, just whip up these muffins. There's something about apples with butter and brown sugar that pair so perfectly with a classic oatmeal muffin.
Who would have thought that sweet potato would be such a great addition to a batch of muffins? These have the perfect flavors of fall, and some of the classic ingredients of a sweet potato pie.
Grinding old-fashioned oats create a brilliant gluten-free substitute for flour in these muffins. They are decadently rich, with 3 different types of chocolate!
These muffins will be loved by all, picky eaters or not! They are seriously easy to make. Try using crunchy peanut butter for an added texture. You can use this recipe in a waffle maker, sandwich maker, or cake pan.
Currants are known to be tart, but cooking them into a sweet muffin cuts out some of that tartness and results in a great muffin for breakfast or dessert!
These Greek yogurt berry muffins make a great on-the-go breakfast. You can choose any berries you have on hand to mix things up. The Greek yogurt adds a beautiful texture to the muffins.
These muffins are super healthy, and perfect for any fussy eaters you might have. They use wheat flour, apple sauce, flax seed, zucchini, and carrots, to make sure your child is getting the nutrients they need. They'll never even know!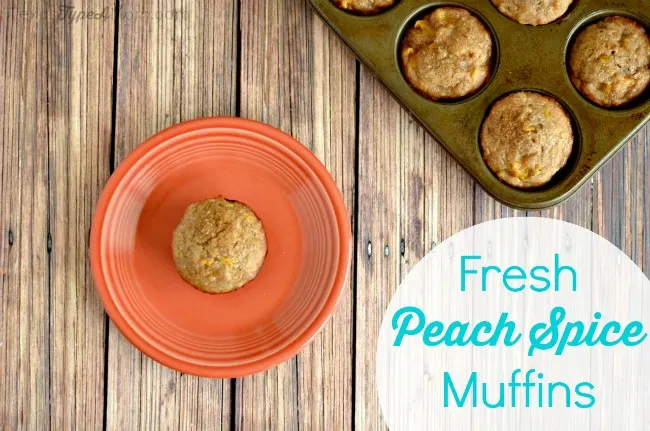 Peaches are one of our all-time favorite fruits. These peach spice muffins are free of oil, eggs, butter, and guilt. Perfect for breakfasts, snacks, or desserts!
These raspberry banana muffins are packed full of flavor and cook up so easily. The crumble mix that you add on top turns a beautiful golden brown while they cook.
These refreshing muffins are a great healthy morning snack that is perfect for springtime.
These muffins are great to make if you need to use up some over-ripe bananas. The streusel topping is honestly to die for.
These breakfast muffins will make your kids grin from ear to ear. They use colorful cereal in place of actual sprinkles. They won't even know they're not getting cupcakes for breakfast. What a fun idea!
Looking for more great recipes? Don't miss these: