12 Christmas Ornaments Made with LEGO
Table of Contents
If LEGO is popular at your house too, you'll like what we found with crafty ideas for LEGO Christmas figurines, reindeer, a LEGO-filled ornament, snow globe, poinsettia, Christmas tree, angel, present-shaped ornament, candy cane, and even a LEGO snowflake ornament. Building these ornaments is not only an opportunity for family fun, but they would also make a terrific December birthday party activity or serve as Christmas party favors. Check out this list, grab a few LEGO and let the building begin!
---
See Also:
Add these cute LEGO ornaments to your Christmas tree this year for some added fun inspired by your LEGO-loving kids. They will love seeing their LEGO Santa, snowman, and Christmas tree creations hanging on your tree to decorate for the holidays. They will also love building them!
Now, why haven't we thought of this before? Fill a clear plastic ball ornament or glass ball ornament with the small 2×1 LEGO bricks for a fantastic DIY ornament! The red, green, and white look great together but you could also switch out the colors to match the rest of your decor.
Combine your child's love for LEGO with the fun of winter crafting! Follow this super simple tutorial to make your own LEGO snow globes featuring your child's favorite LEGO mini figures or winter-themed creations. All you need are some glass jars, fake snow, and Christmas decorations from the dollar store.
4. LEGO Sphere Ornament
LEGO lovers of all ages will enjoy adding winter embellishments and LEGO people to these easy spherical ornaments. You can find these open-faced glass globe ornaments at most craft stores during the holidays, then all that you need to do is set up a wintery scene inside.
Finally—a poinsettia you don't have to water! This LEGO poinsettia ornament uses some fun LEGO pieces. Looks awesome decking your tree or a gift.
Do you top your Christmas tree with an angel or a star? If you are looking to switch it up, add this fun and unique angel to the tree this year. We bet your kids will love making this LEGO angel ornament!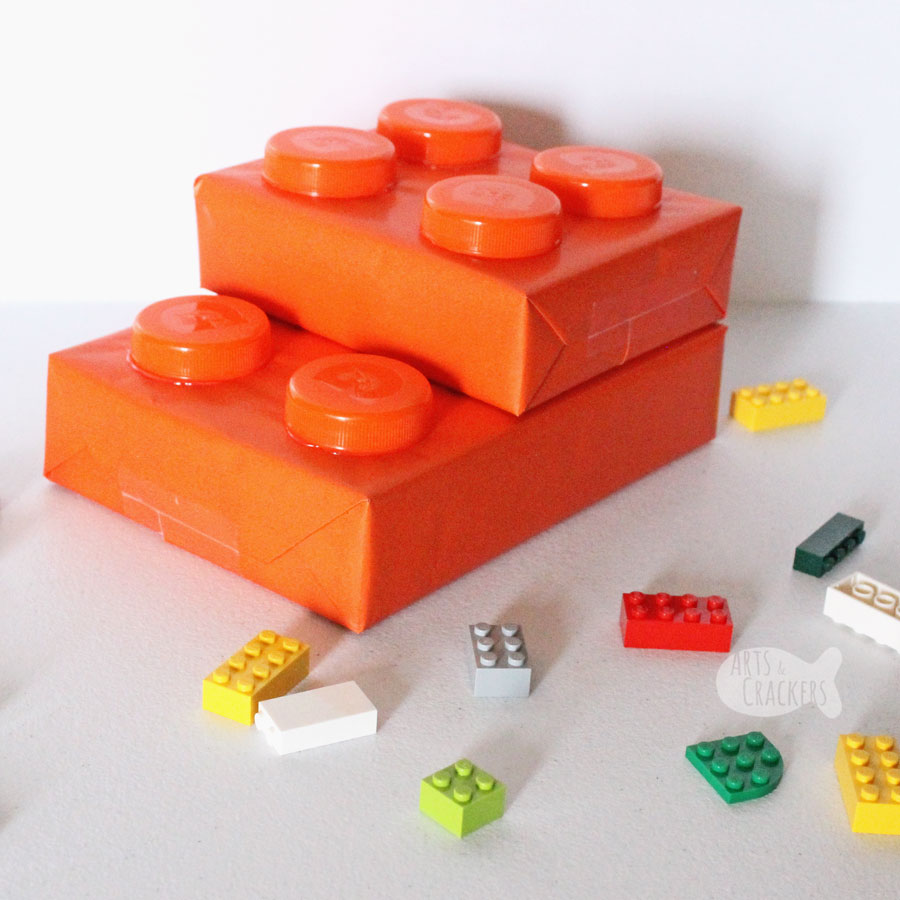 Last-minute gifting made easy! If you want to give small gifts out in your child's class or church group, these little LEGO bundles are the perfect thing. Let children surprise people on their list with this creative display of LEGO bricks tied up with ribbon. It's a sweet and simple gift perfect for any child on your list.
Pick all of your white LEGOs out of your LEGO bin to create this beautiful snowflake ornament. Your children will love building these ornaments just as much as you will love decorating with them. Imagine a tree covered in these beauties! They would also look gorgeous hanging from the fireplace in between stockings.
Looking for some fun Christmas-time activities for your kids? This LEGO Christmas tree decked out in mini LEGO ornaments is amazing. It would be very fun to build these as a family over the weekend or to have them s a children's activity at the family Christmas party.
A classic Christmas treat and favorite children's toy combine to create this super sweet LEGO candy cane Christmas ornament. This would be an easy activity for kids of almost all ages, and they would have so much fun making them. All you need are some red and white LEGO bricks and a little bit of creativity.
Get inspired to make your own LEGO ornaments with the creativity you'll discover in these ideas made from a variety of red, green, and white pieces. Add a little ribbon for hanging.
Christmas just wouldn't be Christmas without the most famous reindeer of all. Craft up this adorable LEGO reindeer, complete with a red nose!
Check out these great parties and ideas to keep you and your kids busy: