18 Hacks For Holiday Entertaining
Table of Contents
We're always trying to make things simpler, especially around the holidays. These incredible ideas for hacks make Christmas entertaining a breeze. For instance, are you planning a Christmas cookie exchange party? Check out the Aluminum Foil Cookie Swap Boxes, and Cupcakes. Kids love hot chocolate, and it just got easier with the Frozen Whipped Cream Dollops. The Ornament Drinks will ensure you've got the best Christmas party on the block. There! The entire holiday season just became easier. Ho! Ho! Ho!
See Also:
---
1. Aluminum Foil Cookie Swap Boxes
Christmas cookies are always such a fun part of celebrating the holidays. We love the idea of these Christmas cookie boxes. Using your old aluminum foil boxes and painting them fun holiday colors makes perfect boxes to hand out your Christmas cookies in, and the person you are gifting them to doesn't even need to unpack them to put them away!
If you're ever in a pinch, these make-ahead whipped cream dollops are perfect for topping everything from hot cocoa to oatmeal or pancakes. They're made fresh and then frozen in a plastic bag until you're ready to use, so you always have fresh homemade whipped cream to add to your food and drinks this holiday season.
These paper plate cookie baskets are perfect for an inexpensive and last-minute way to transport your Christmas cookies. They are super fun to make too! You can't even tell that they're made from a paper plate afterward.
This fudge makes the perfect gift for someone who already has everything! Find some fun cookie cutters, and make this easy fudge inside of them. Then, tie them up with some ribbons and send them over! You can never go wrong with fudge.
This wrapping paper organizer is the best way to store all of your gift-wrapping supplies this holiday season! The instructions are super thorough, making it super easy to put together, and a definite lifesaver. After you have made this, you won't find yourself running around the house last minute, wondering where your scissors or tape are!
This barn wood star is a quick 15-minute craft that looks so rustic and beautiful! Use 5 screws in some old barn wood to create a star shape and tie some ribbon around them. This would make a great gift idea for your loved ones.
This easy wreath is almost completely free to make using found sticks and gives you a beautiful earthy feel to your holiday décor. The center of the wreath is made from a cereal box wrapped with twine, then the sticks are attached using a hot glue gun. Your kids will love to help with the twig foraging in the woods!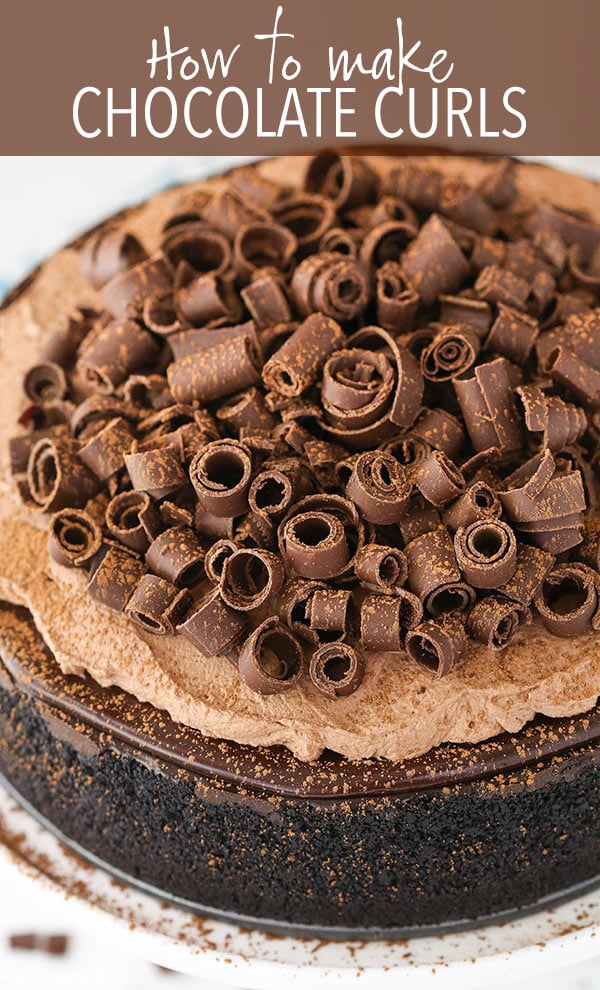 Chocolate curls add an elegant touch to any baked goods but can be pretty frustrating to get right. This tutorial helps walk you through the process so that you get beautiful chocolate curls, rather than shavings to decorate your desserts with.
This ribbon organizer will ensure that your crafting time isn't spent reorganizing your ribbon strands. It is super easy to make and add/remove ribbon spools from as they get used. A lot of ribbon organization hacks have you hang your ribbon spools from a coat hanger which results in your strands unraveling. This hack makes sure that they will stay put!
10. Easy Dining Table Décor
Table centerpieces are a perfect and elegant way to use spare tea lights and wine glasses without taking up too much table space for your holiday spread. Add a piece of holly or a small candle inside for an added holiday touch!
These DIY recycled light pendants are totally customizable and great to gift to friends and family. There are 4 different design tutorials here, so you can choose which one you like the most to create!
Slow simmering the lemon and rosemary then adding some vanilla creates a comforting and warming drink that is perfect to enjoy on a cold winter day. This drink is healthy, and is armed with antioxidants making it the perfect cold-buster! Your house will smell absolutely amazing while it's being made on the stovetop. We are sure that you can easily adapt this recipe for the slow cooker as well.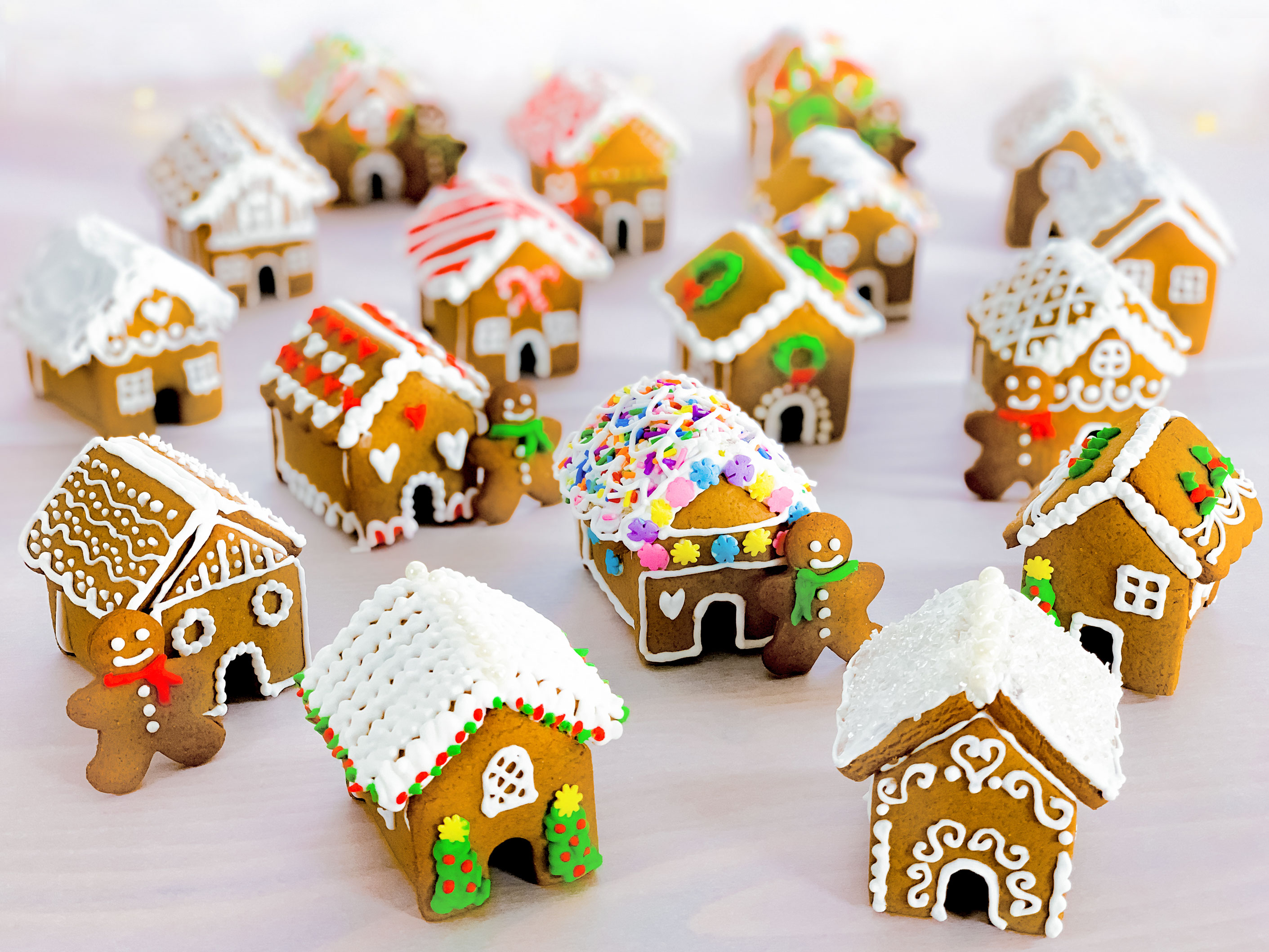 These gingerbread houses are perfect to make with kids who don't always agree on who gets to do what! The result is so adorable! Everything sits on cardboard wrapped in foil and is decorated with some delicious royal icing and candies.
What a fun way to serve holiday cocktails! Grab some plastic or glass ornaments from your local craft store, and add the cotton candy and some vodka to them. These are sure to make your holiday party extra cheery. While you're at the craft store, grab some glass writers so people can write their names on their ornaments.
If you have kids, at least a few ornaments are bound to get broken each year. These ornament storage ideas will help you make sure that you don't break any ornaments, or spend hours unwrapping your Christmas lights this year.
These mirror vases are elegant and easy to make! Spray them down with mirror spray paint, and then dab them with a water and vinegar mixture. Add some cool designs or lettering using hot glue before you paint them for some added customization, or for awesome gift ideas.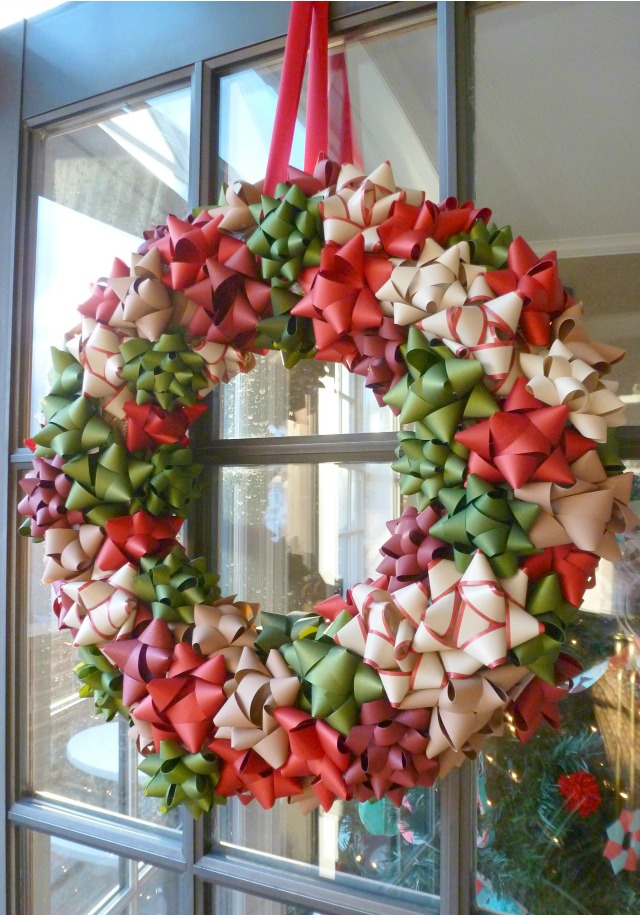 These bow wreaths are simple to put together and look so busy and beautiful when hung up. You can easily customize the color of the bows to match the décor around the house. If you are hanging it outdoors, add a dab of hot glue to the bows before you add them to prevent them from falling off!
Slime has been quite the fad for teens, but who says that they get to have all of the fun? This DIY slime is fun to make, and a great way to clean up all of the nooks and crannies that can see a buildup of dirt and debris over time. It's perfect for car vents, keyboards, remote controls, and even cell phones!
Look no further for more great holiday fun: