14 Teen Birthday Party Ideas
Table of Contents
If you have teens, you know how difficult it can be to plan birthday parties. No worries! I've got some of the best teen birthday party ideas to share with you today and they are all teen-approved. Who is ready for a little slice of teen birthday awesomeness?
See Also:
Social media is so popular with this age group, so an emoji party is a perfect fit! Check out this post with 21 of our favorite emoji party ideas. From poop emoji cupcakes, cakes, and cookies as well as all the cute party decorations like emoji paper lanterns, masks, and even a photo booth.
Throwing an outdoor movie party is fun for every age, but for teens, it is a fabulous idea. Grab a fun movie, and snacks and throw a sheet over the fence and you are ready to roll! Check out this post for a cute movie concession idea!
Escape Room venues are popping up all over. Take a group to your local room or create your own with this fabulous DIY Escape Room party idea. Your teens will love solving problems, working puzzles, and trying to beat the clock to escape. So fun!
Have you ever tried geocaching? It is a game of hiding and seeking "caches" of treasure. Players can place a cache anywhere in the world, pinpoint its location using a GPS device, and log their cache online or share it with friends. Anyone with a GPS device or smartphone can then try to locate the cache. It makes for the perfect birthday party for teens and older kids!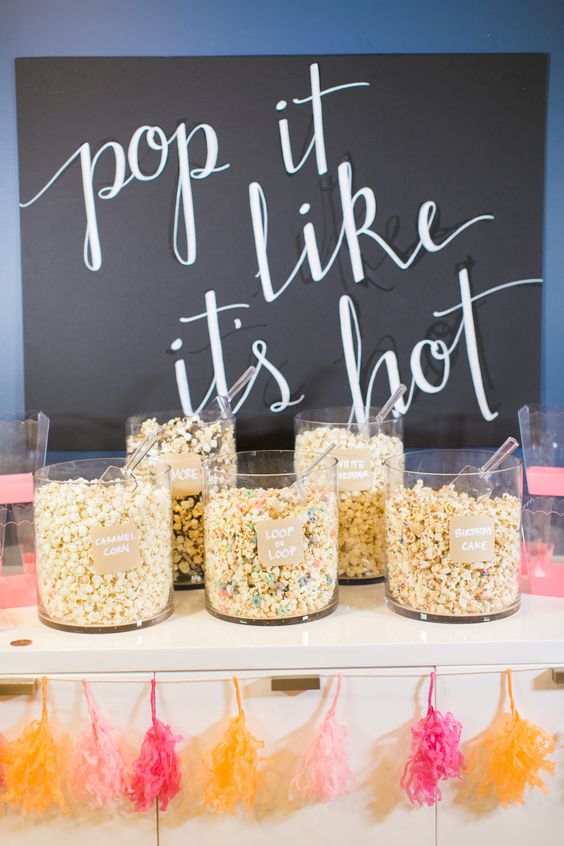 This popcorn bar is perfect for any teen party, but this is just the tip of the iceberg. This entire slumber party is nothing short of epic. Throwing a party like this could definitely help you reach cool mom status.
If it is neon or it glows… teens love it! Why not throw an entire party filled with glow sticks, lava lamps, black lights, and loads of neon. So many cool ideas!
Gals and guys both love the sport of basketball. Put a modern spin on a sports party with really cool art and decoration ideas. Check out this University of Michigan basketball party and this Iowa State basketball party as well for super cool ideas for party food and decorations.
Think tiki bars, chocolate seashells, and surfboard cookies! How about coconut bowling, DIY leis, and grass skirts?! You'll be bringing the Aloha spirit and flavor of the islands to your luau in no time.
We'd say there is a 98% chance that your teens will be on their phones at a party, why not make it part of the festivities? We love this idea of an Instagram Photo scavenger hunt.
This is a new spin on a camping party. Grab the gang and tell them to bring their Enos to hang out… literally. I think this is such a cool idea and the details of this party are spectacular.
We are certain of one thing in this life… teens love some tacos. Throw an epic fiesta with bold and bright colors and their fave tacos and toppings. You simply cannot go wrong with this!
As an adult, I'd love this party, but it was actually designed for a young lady. Talk about a dreamland. The kids will be talking about this party for years to come.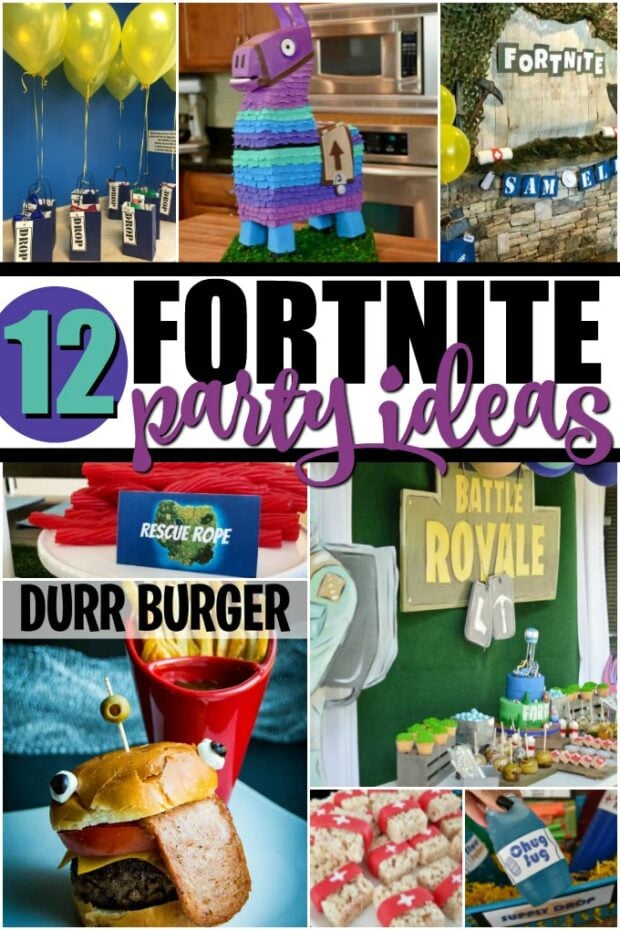 Does your teen love Fortnite? Let the game come to life with these awesome Fortnite party supplies and decorations, Fortnite birthday cakes, and the coolest Fortnite favors around.
Plus, get more inspiration with these party ideas: