Yummy Desserts To Make This Fall
Table of Contents
Fall doesn't just bring apples and pumpkins, it also inspires delicious treats perfect for a kid's party or a dinner celebration. We've rounded up some of the best ideas for yummy desserts to make this fall. We can't decide which one we love best. So which dessert are you planning to try first? Try several and choose your favorites to take for Thanksgiving!
---
See Also:
---

Enjoy these Pumpkin Chocolate Chip Cookies on a crisp fall afternoon with a big mug of hot chocolate or fresh coffee. Warm and flavorful cookies made with pumpkin puree and a host of favorite fall spices are topped with a delicious cream cheese drizzle. These cookies are nut free too, making them the perfect treats for classroom parties or school bake sales this fall.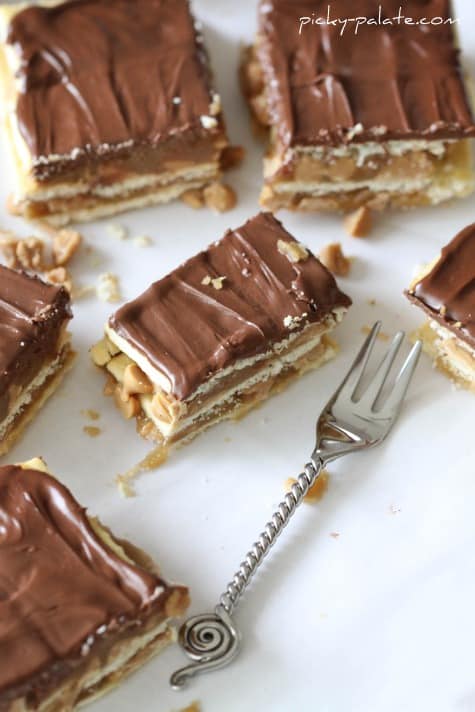 Rich and fabulous, these Chocolate Peanut Butter and Caramel Club Bars will send your sweet taste buds through the roof. They are made with delicious layers of original club crackers, creamy peanut butter chips, homemade caramel sauce, and melted chocolate. The sweet and salty combination is just awesome. These tasty bars are perfect for fall-time potlucks and parties.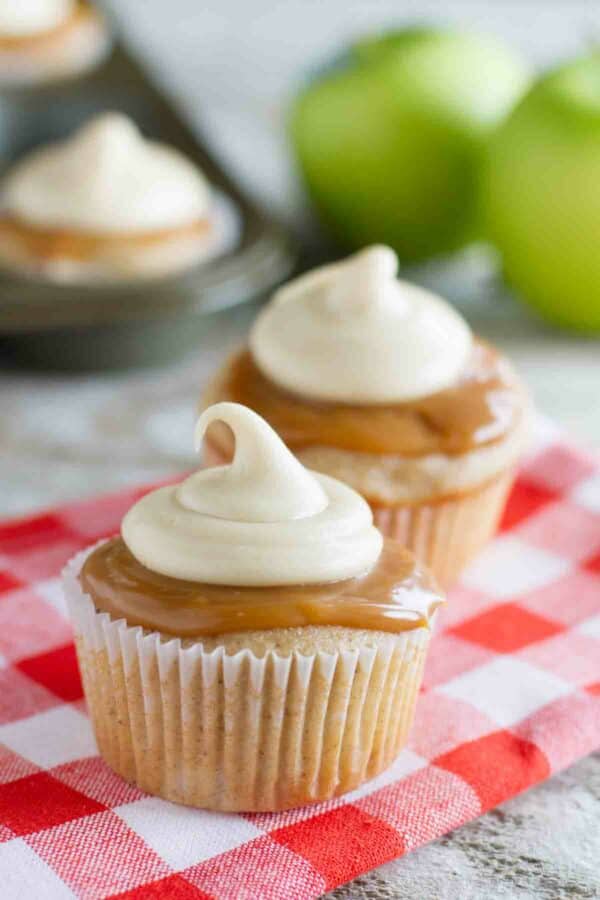 These Caramel Apple Cupcakes just scream fall, and we are so excited to welcome back fall baking. They are inspired by a classic fall treat that everyone loves. Simple spiced cupcakes are filled with crisp fresh apples and then topped with a layer of caramel sauce and a swirl of thick caramel icing. There is nothing better than a house that smells like sweet spices!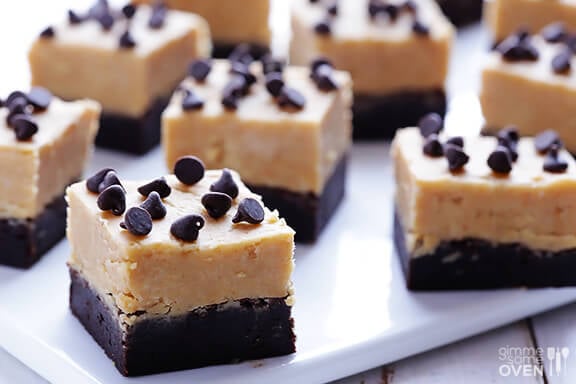 Satisfy that peanut butter chocolate craving with these decadent Peanut Butter Fudge Brownies. Everyone loves these treats and they could not be any simpler to make. Make a pan of fudgy chocolate brownies and then take a few minutes to whip up a simple batch of peanut butter fudge. Press it on top of the brownies, cut it into bite-sized bites, and voila. Peanut Butter Fudge Brownies are ready for sharing.
If you love snacking on apple slices dipped in peanut butter, you have to check out this recipe. Transform this favorite snack into a dessert with this recipe for Peanut Butter Apple Bars. Filled with fall flavors, the peanut butter bars are loaded with chunks of tender apple and drizzled with a creamy peanut butter glaze. The glaze is easily the best part – you could eat it right out of the bowl.
You will not even believe how easy this recipe is to make and how incredibly delicious the end result is. Graham Cracker Toffee is an addicting treat that makes for great gifts and a great finger-food dessert for parties. It is also super fun to get the kids involved with because they will love helping you spread the chocolate and sprinkle pecans on top.
With a family full of chocolate lovers, we know this recipe is going to come in handy!
Bring all the flavors of fall into a sweet dip with this wonderful recipe. Skinny Pumpkin Pie Dip is a wonderful chilled dip best served with fresh-cut fruits or sweet graham crackers. Something magical happens while it is chilling that melds together all of the lovely flavors of autumn. It's made with a tasty mix of pumpkin puree, cream cheese, fall spices, and cinnamon chips.
Perfect with a steaming mug of coffee after dinner, this Caramel Apple Mousse cake is a fantastic dessert to serve at any fall gathering. Layers of spiced apple cake and creamy caramel mousse are drizzled with caramel topping and sprinkled with toasted pecans. All of the flavors come together for one spectacular dessert. There is nothing like apple desserts in the fall!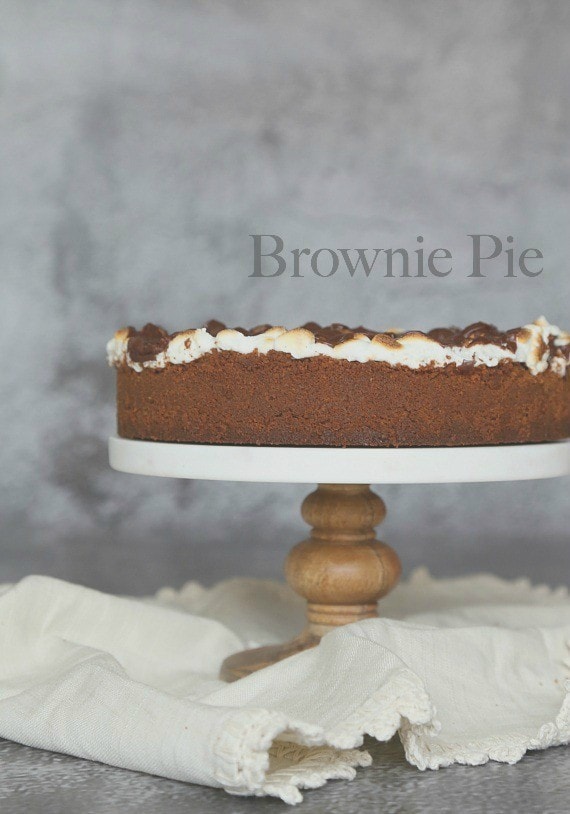 This ooey gooey Brownie Pie is a chocolate lover's dream come true. Intensely chocolatey with a gooey marshmallow topping and chocolate fudge frosting. The recipe is fairly easy to make too, with a simple graham cracker crust loaded up with a basic brownie mix and a ton of mini marshmallows toasted to perfection.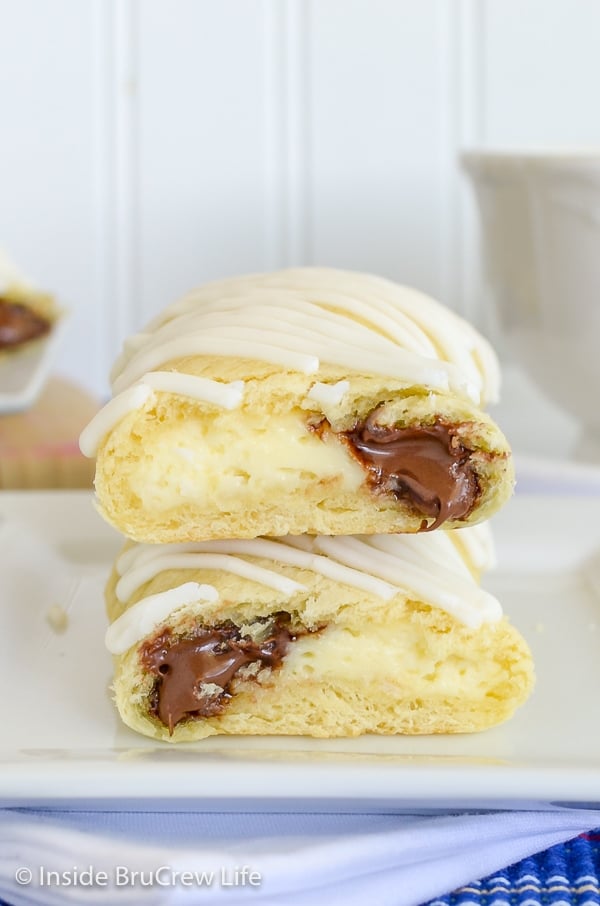 Perfect for a special weekend breakfast or a tasty treat after dinner, these Cheesecake Nutella Twists are sure to put a smile on your children's faces. These cheesecake roll twists are super easy to make too. Lay out store-bought crescent roll dough, top with two big scoops of Nutella and cheesecake filling, then gently twist together and bake.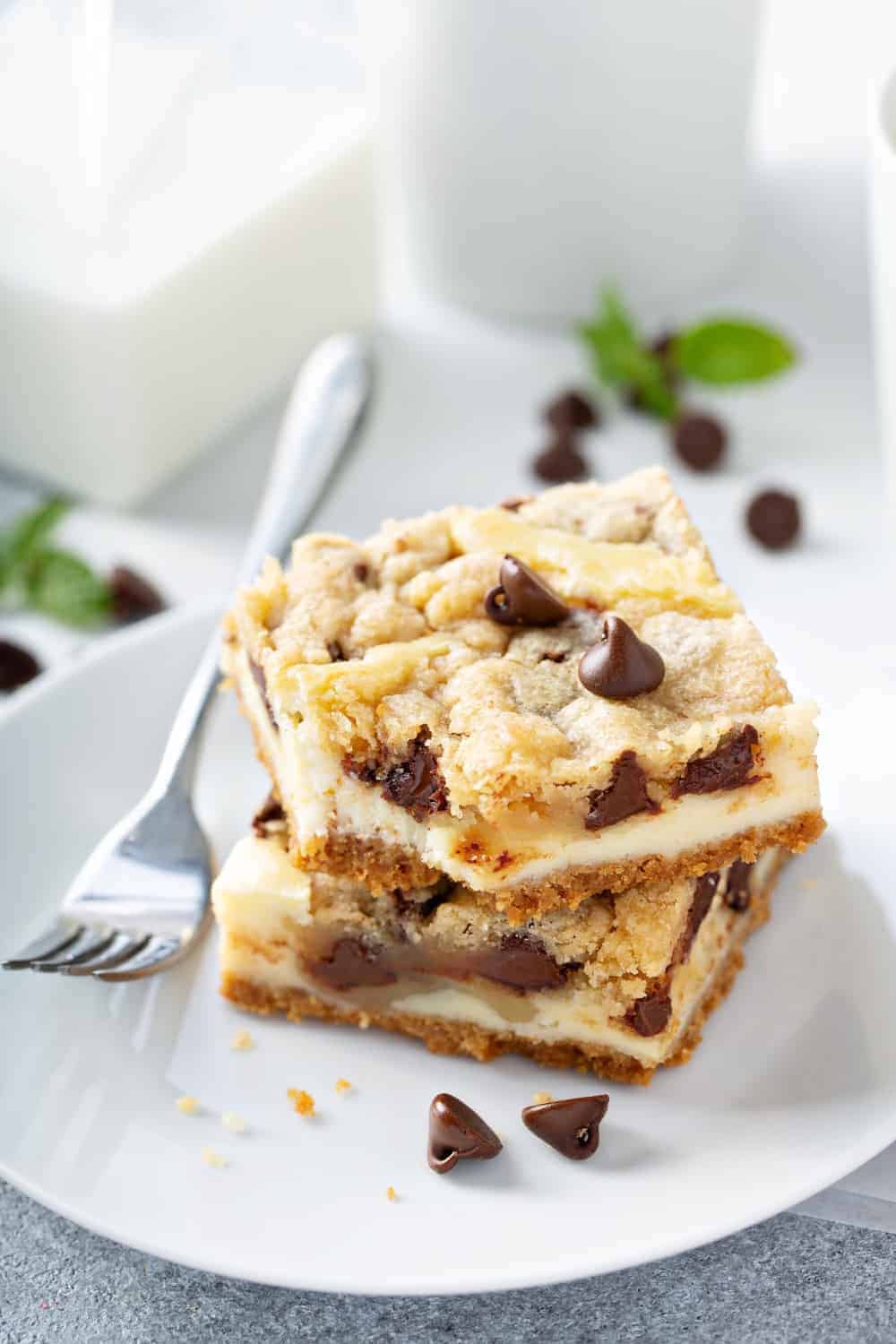 Any cookie dough lover will go crazy for these Cookie Dough Cheesecake Bars. The buttery graham cracker crust is the perfect foundation for a layer of creamy cheesecake and the buttery, chocolatey goodness of chocolate chip cookie dough. The cheesecake-to-chocolate chip cookie dough ratio is perfect. Don't forget to serve these bars with a tall glass of milk.
Butterfingers have to be one of my favorite chocolate bars and the only way I could imagine making them better is a Butterfinger pie. These personal-sized Mini Butterfinger Pies are served in adorable little jars for added awesomeness. A graham cracker crust is layered with chopped Butterfinger chocolate bars, a creamy peanut butter mousse, and whipped cream.
Don't be the least bit embarrassed if you wind up drooling all over yourself after seeing this amazing Butterfinger Cupcake recipe because it is impossible to resist. Rich and dense milk chocolate cupcakes are topped with a peanut butter frosting infused with Butterfinger chocolates and additional candy bar chunks.
Get set for fall with more ideas that are perfect for cooler weather: