14 Cute New Year's Eve Party Food Ideas
Table of Contents
We've found some easy New Year's Eve party food ideas that will start the year off right. When all eyes are on the clock at midnight, be sure to share some of the fun clock-themed New Year's Eve-themed food like the New Year's Confetti Clock Cookies, Won Ton Clocks, Black and White Cheesecake Clock, New Year Clock Cake, Countdown Cheesecake, and Clock Pie Pops.
The ball drop is a great NYE tradition, and the M&M Apple Caramel Cheese Balls and Ball Drop Cupcakes reference that. New Year's Eve Cupcakes, and Homemade Kettle Corn are some easy but fancy crowd-pleasers that will dress up any New Year's Eve party dessert table. Happy New Year!
---
See Also:
These confetti clock cookies are so cute! We love the idea of being able to fill them and once they're bitten into, they will have a confetti surprise inside. When you make them, you just make 3 layers for the cookie and have a hole in the center layer. The clock idea is fitting for the New Year too. These make a great party favor if you are hosting a New Year's Eve party this year. Just package them up in some nice bags with a cute message to hand out.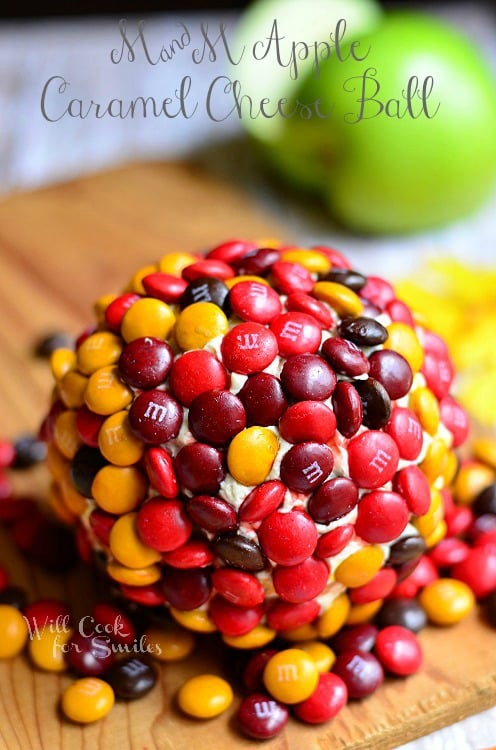 Chocolate and cheese are my two favorite indulgences… and New Year's Eve is the perfect time to indulge in them. This cheese ball is packed with apple pieces and caramel to add a perfectly sweet touch to a traditionally savory dish. The M&M's on the outside of it adds an even sweeter, colorful crunch to the cheese ball. If you're going to make this, make sure you don't eat the whole thing before your guests arrive.
You will definitely want to try this. We swear it'll become a year-round treat for you and your family. This popcorn is mixed with mini marshmallows, chocolate syrup, and graham cracker pieces to create an ooey-gooey decadent snack food that everyone will rave about even after New Year's.
New Year's is all about time passing by, so it's no surprise that clocks have become a tradition during new year's celebrations. These wonton clocks are filled with cheese. Everyone loves cheese. Once they're made, you draw on the clock faces with edible black ink. If you have kids to entertain throughout the night, you could create one for each hour for them to enjoy as the night creeps toward midnight.
This no-bake black and white cheesecake clock is really easy to make, which gives you more time to focus on the New Year's festivities! It is seriously soft and rich. It has a fluffy marshmallow cheesecake filling on top of an easy Oreo and cream cheese crust, which is also used to make its clock face!
This New Year's Clock cake is so beautiful! We love the gold accents on top of the black fondant. It would look absolutely stunning as a centerpiece for a new year's party spread. If you want to make something like this, you could change the gold or fondant color to match the theme of your party.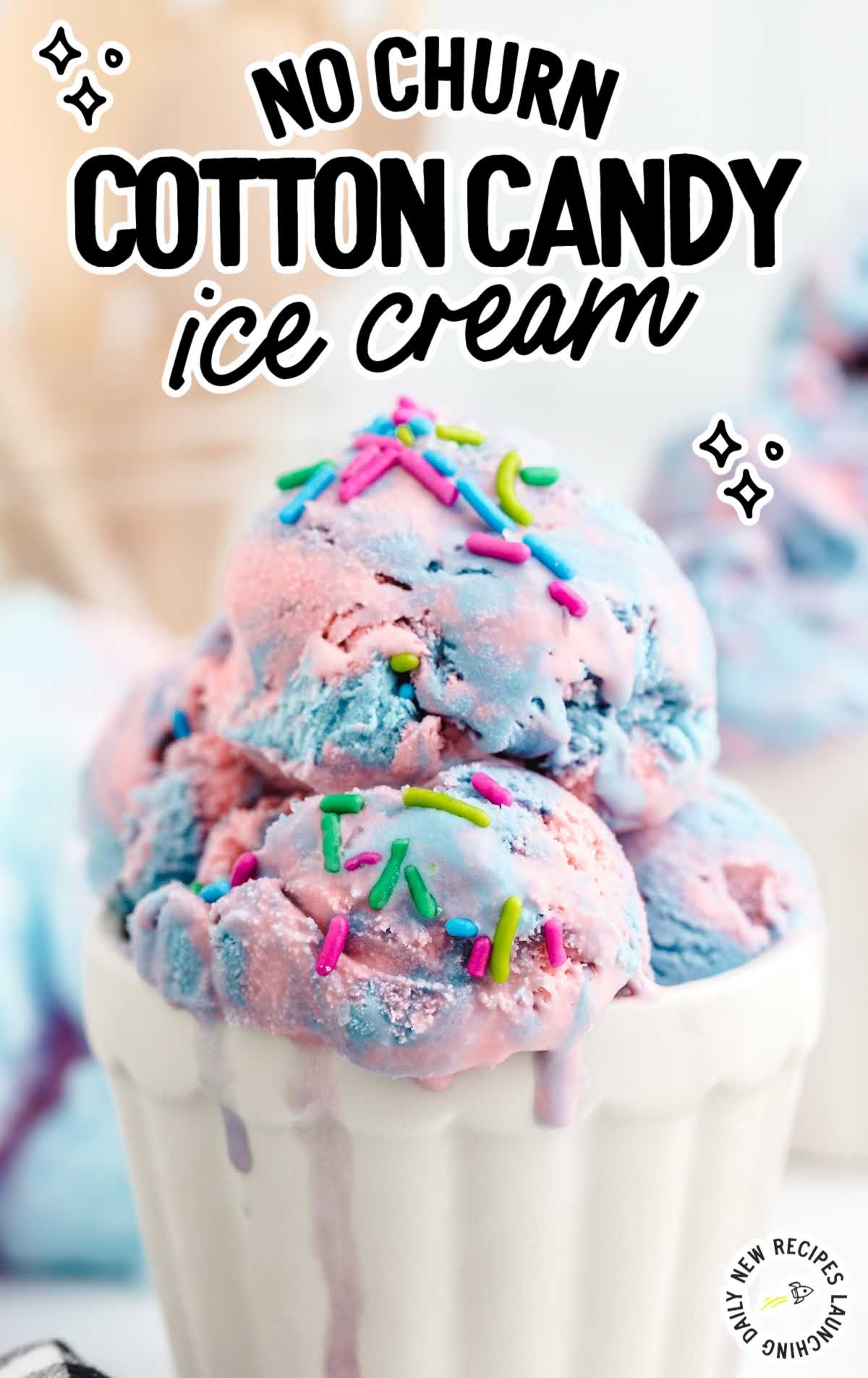 Here's something new to try this year. Enjoy your own homemade cotton candy ice cream. Cheers!
These edible fairy wands are made out of homemade marshmallows. Marshmallows are actually way easier to make than you'd think, and taste so much better homemade. Kids love making these wands and casting magic spells with them. They pair perfectly with hot chocolate or are served on their own with some edible glitter at your next new year's party!
Cheesecake is always something that's on my "to-make" list. This strawberry cheesecake is perfect for the countdown on New Year's Eve. We love the idea to use strawberries as the clock's hands. The numbers are piped on using red decorating gel, and this cake has a secret layer of strawberries inside of the cheesecake! This cheesecake can be made in 30 minutes too, so if you are pressed for time on New Year's Eve, not to worry!
These clock pie pops are so much fun to make, your kids will love to assist with them. They use pie crusts filled with delicious chocolate and a beautiful white chocolate outer layer with a clock face!
These ball-drop cupcakes are best made with some help from little hands! We like to pre-make the delicious red velvet cupcakes and have them iced and ready to go, along with all of the materials to make the ball drop piece. On New Year's Eve, have your kids help with the dipping, sticking, decorating, and of course: eating! They are topped with a decadent chocolate truffle.
Macaroons are always a decadent dessert option… mainly because of how much work goes into them. Pop rocks make them so much fun. They can be packaged up and gifted as a beautiful hostess gift if you are attending a party this year. Contrarily, if you are hosting this year, you can make sure these babies are front and center!
13. New Year's Eve Cupcakes
These festive and easy cupcakes are so cute! You can choose whatever cake recipe you'd like to, even use a store-bought mix if you're in a pinch for time. To make the fireworks toppers, you just need to melt white chocolate and then pipe the design onto wax paper. While the chocolate is still setting, add some festive glitter. Then, pipe the year onto the firework using black edible gel or icing. You can customize the color of the fireworks and glitter to match the cupcakes you decide on, and even to match the theme of your party!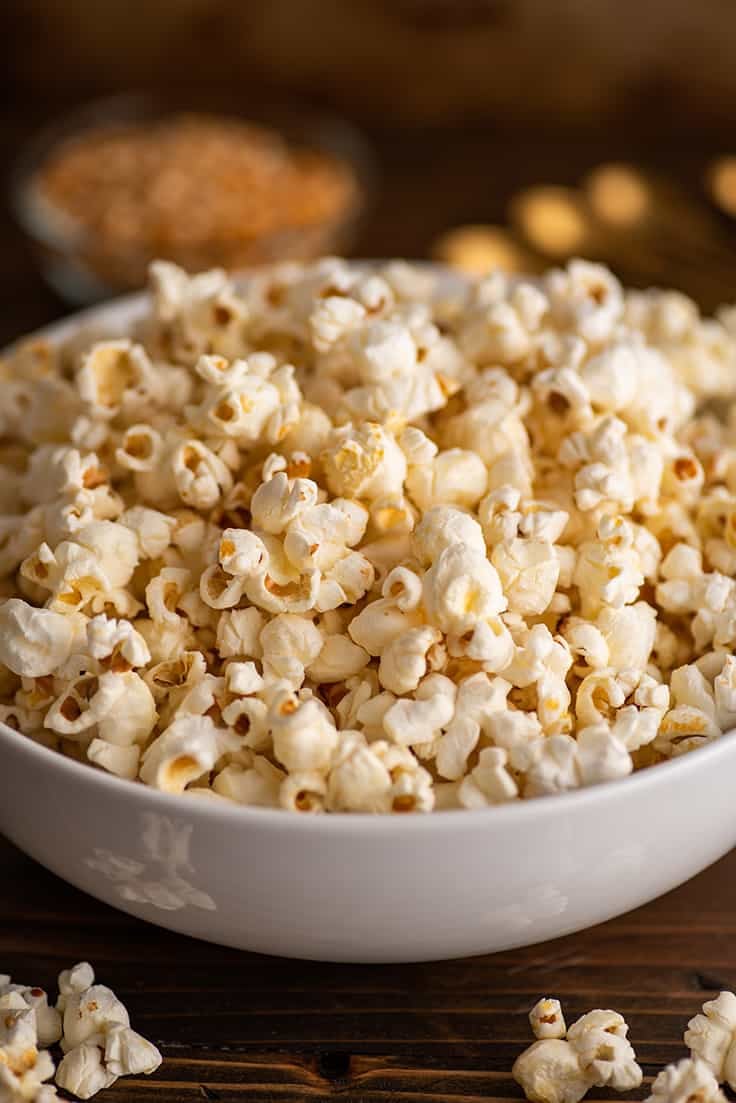 Kettle corn is one of our favorites. We've included it in this list because it makes the perfect party food, all year-'round. If you want to really kick things up a notch, try mixing your ready kettle corn with some M&M's. Our favorite part about making this is that you can make it in batches, so you won't waste too much time, effort, and popcorn.
More great ideas for a fun New Year's Eve party: