23 Crock Pot Meals Easy 3 Ingredient Recipes
Table of Contents
Love your crock pot for easy meals? These three-ingredient slow cooker recipes will make dinner even easier. No matter how much you love cooking and spending time in your kitchen, you can always appreciate the simplicity of a 3-ingredient (or less) slow cooker recipe.
Staple Ingredients for Easy Crockpot Meals
When it comes to preparing easy and delicious meals, nothing beats the convenience of a crockpot. With the ability to slow-cook a variety of dishes to perfection, it's a must-have appliance in every kitchen.
To make the most out of your crockpot, it's essential to have certain staple ingredients on hand. These include pasta, rice, lentils, and a variety of broths such as beef, vegetable, and chicken. Cream soups, canned tomatoes, and vegetables are also great for adding flavor and substance to your meals.
For that extra kick, consider keeping barbecue sauce, spices, flavored soup packets, gravy powder, vinegar, soy sauce, and Worcestershire sauce in your pantry.
With these ingredients, you'll be well-equipped to whip up an array of easy crockpot meals that are sure to satisfy.
Crockpot Recipes With Few Ingredients
Just 3 ingredients or less! Discover several crock pot recipes chicken lovers will salivate over along with the best ribs, sweet pork chops, beefy meatballs, and even kid-friendly desserts like Apple Dump Cake and Peach Cobbler.
If you're looking for an easy recipe that tastes like a fancier version of traditional Sloppy Joes, this crock pot Sloppy Joe's recipe is great for a weeknight meal or even a gathering with friends. A few hours in the crockpot results in a delicious meal.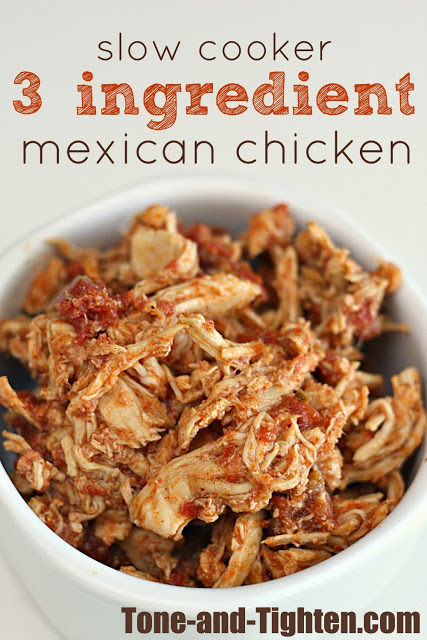 The beauty of this tasty chicken recipe is its versatility. Use the resulting chicken for tacos, burritos, nachos, enchiladas, or salads. It's a perfect fit for healthy dinners. You'll need these 3 ingredients—boneless, skinless chicken breasts, taco seasoning, and a can of diced tomatoes with green chilis. Cook on high for 2-3 hours before using forks to shred the chicken right in the pot.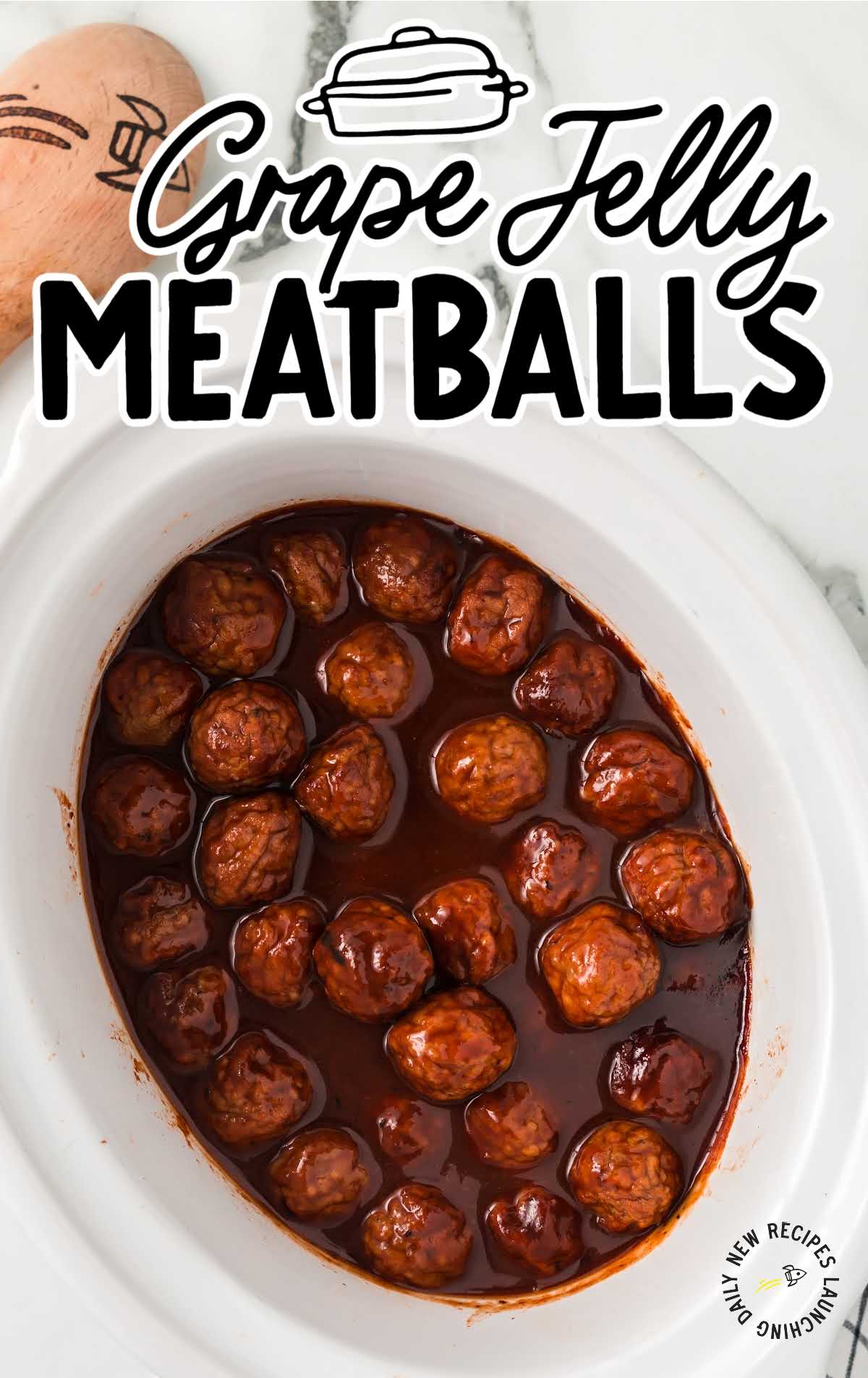 With only three ingredients, these simple grape jelly meatballs have forever been a staple at parties and are the perfect balance between sweet and savory. Tender meatballs are smothered in barbecue and grape jelly sauce and simmered in the slow cooker to make this delicious and easy appetizer.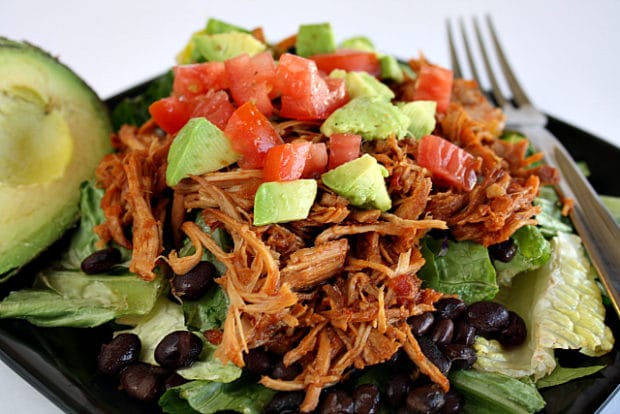 This is a pulled pork recipe that stands above the rest. The recipe is perfect for those busy days when you want a delicious, home-cooked meal without the fuss. The pork is great in salads, sandwiches, or pork tacos. You'll need brown sugar, a jar of salsa, and a 2 lb. boneless pork roast for this mouth-watering sweet pork.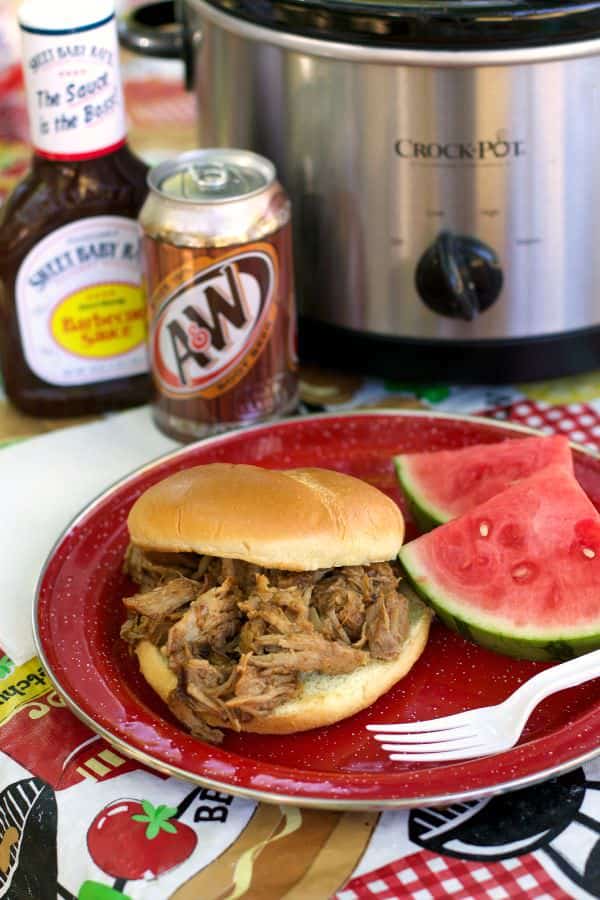 A new twist on an old standard, this pulled pork is both sweet and smoky and has a great taste the entire family will love. How many tried and true recipes do you have that involve sticking three ingredients in the crockpot and returning 8 hours later to a fully cooked dinner? Add boneless pork butt, liquid smoke, and root beer to your grocery shopping list, and throw it in your crockpot for an easy and delicious meal.
Whether you're looking to feed your family or a small army, this simple yet delicious recipe allows you to eat it all now or save some for later. You'll love the ease of this semi-homemade creation that utilizes a store-bought frozen lasagna, chicken broth, some seasoning, and an optional sprinkling of mozzarella cheese. Find out last minute that company is coming to dinner? No problem. Just keep a frozen lasagna in your fridge and you've always got a go-to dinner option.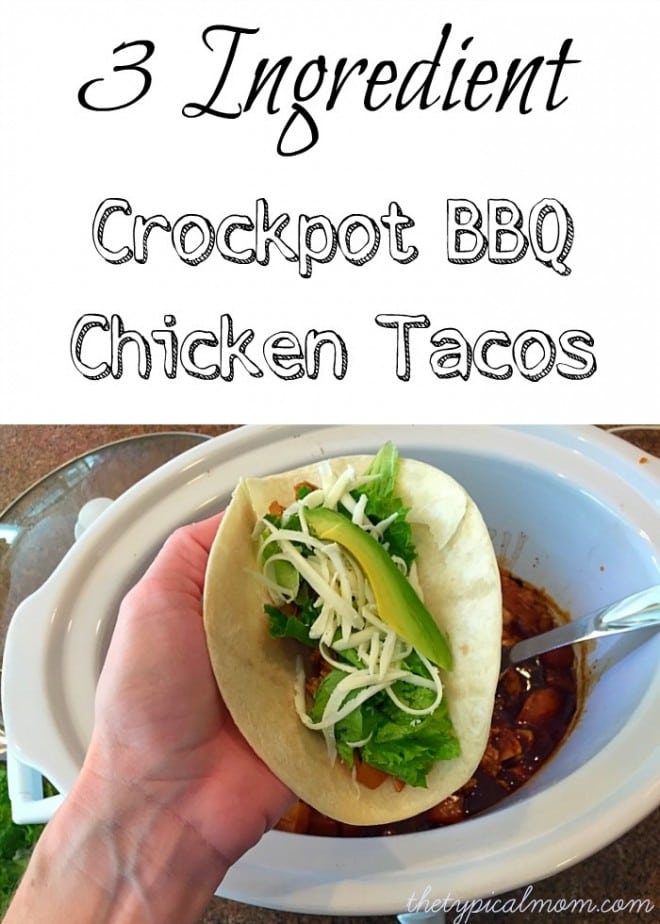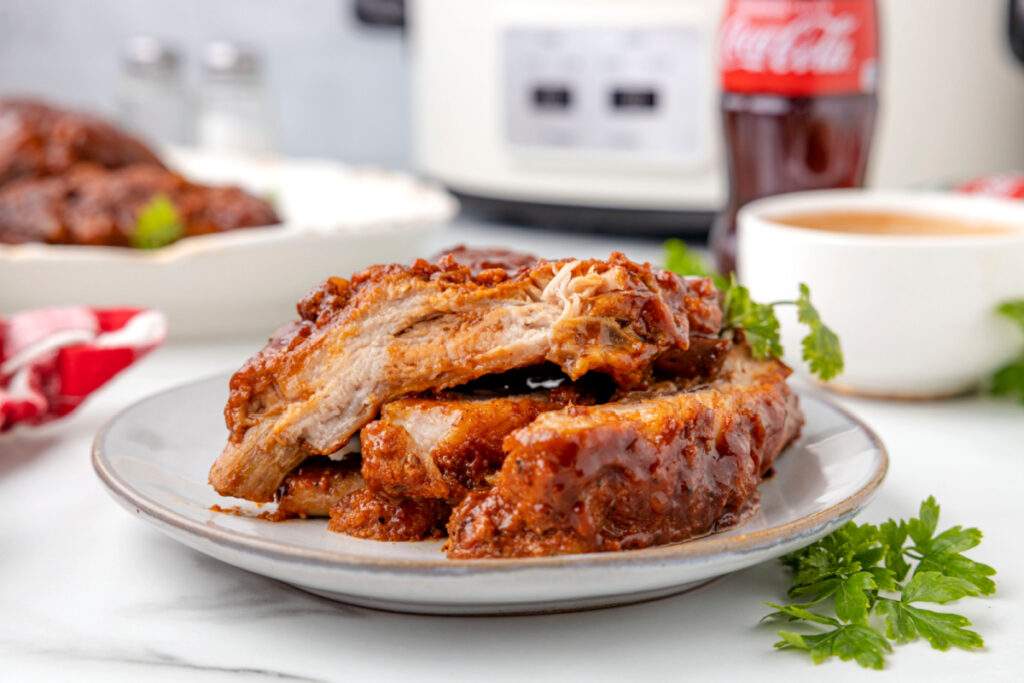 Soda pop isn't just for your kids' sippy cups. It is the special ingredient that makes these ribs an instant family favorite. Your mind will be blown by how easy this recipe is. Insert ribs into your crockpot. Pour the Coke on top to cover. Following the stated slower cooker cook time, you'll also put the ribs in the oven to crisp them up a bit.
This is the tastiest toss-and-go chicken recipe ever. You don't have to cook over a hot grill to enjoy great BBQ flavors. Would you believe this recipe only requires a can of chunk pineapple, a bottle of BBQ sauce, and chicken? You'll be singing praises every time you make this easy 3-ingredient recipe. Serve up the BBQ chicken over rice or in tacos.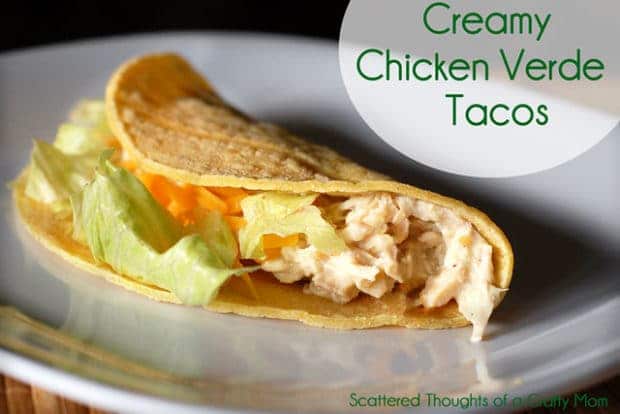 Simple meals that can be made in the slow cooker rock, especially when they are yummy and need only 3 ingredients. This recipe is so delicious you won't be able to help but go back for seconds or thirds. It'll have the whole family saying, "More please!"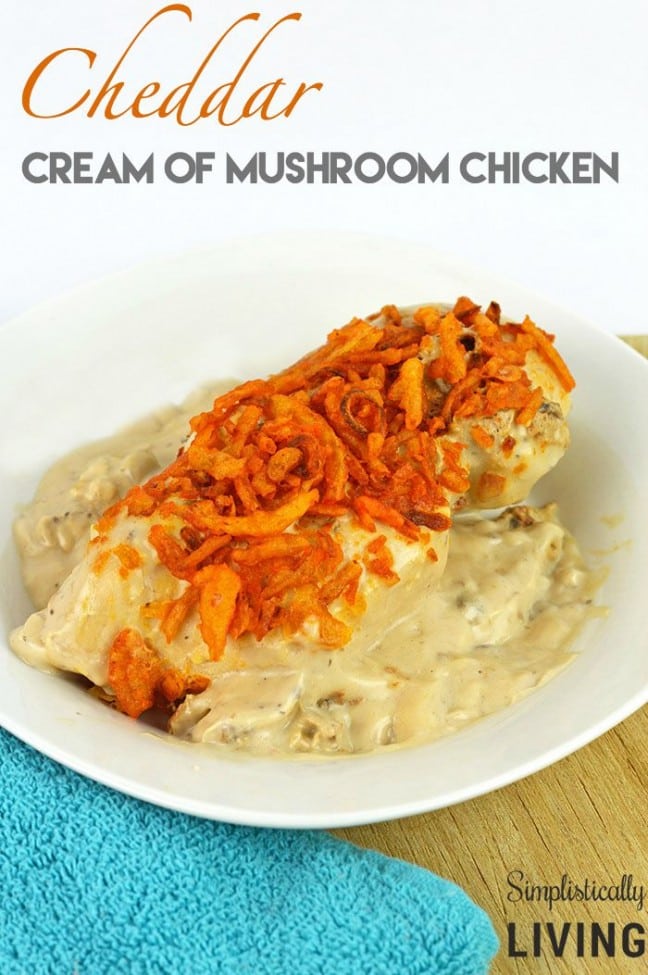 Do you lose interest in cooking during the hot summer months? Keep your stove and oven off, and try making this 3 ingredient cheddar cream of mushroom chicken. This recipe is so simple that all three ingredients are in the name. Put it in the crockpot and you have easy comfort food with minimal prep. Add a salad and the meal is done!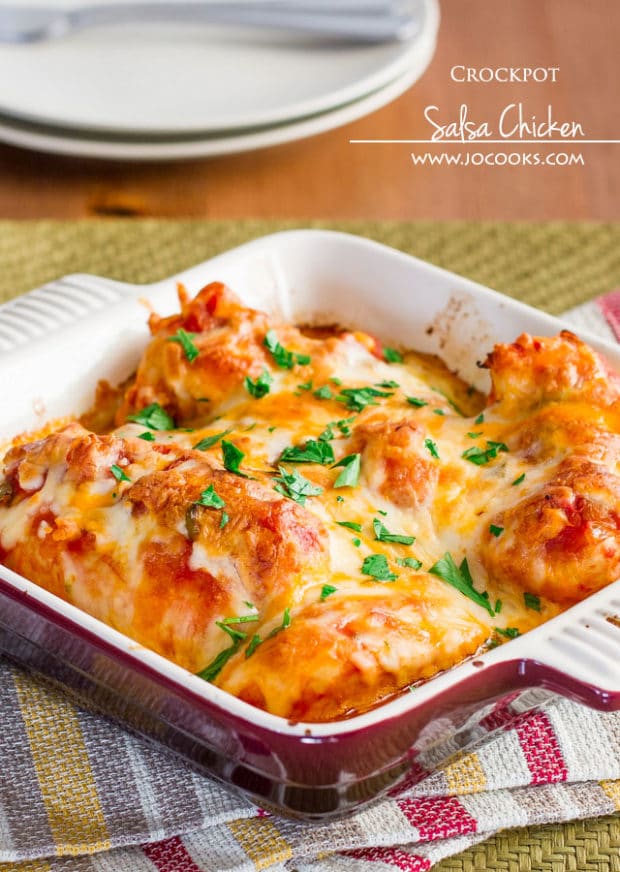 Salsa, chicken, and cheese: what could be easier? You'll love how yummy this south-of-the-border recipe is. And you'll enjoy being able to "set it and forget it" 2 hours while it cooks on high in your slower cooker.
This 3-ingredient pasta dish is so simple you barely need the recipe. It simmers while you work, and then it is ready to feed any size group. After all, who doesn't love a simple, comforting chicken and pasta dish with a spicy red sauce?
A little sweet (coke), a little salt (soya), and a few hours in the crockpot will have your chicken falling off the bone. You can even reduce the sauce in a pan to create the perfect glaze. Serve it over rice with a green onion garnish for a perfect family meal that even kids will love.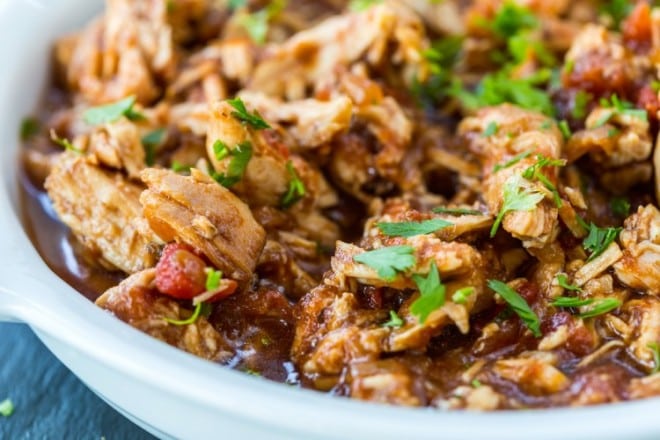 Want a healthy alternative to eating out with only a few minutes of prep time required? This low-calorie restaurant-quality meal will be waiting for you when you return home from work. Balsamic chicken has never been easier to fix.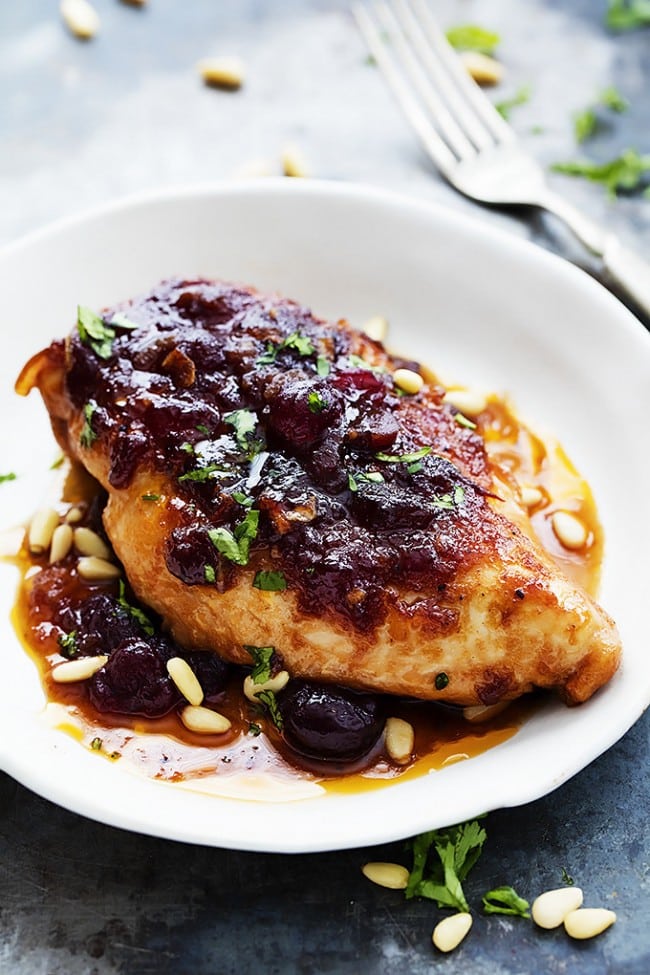 Juicy chicken and sweet, tangy cranberries make this recipe an easy choice for your next meal. Slow-cooked to perfection with only 3 ingredients, what's not to love? Add this tasty slow-cooker cranberry chicken to your weekly menu.
Whether you're a seasoned pro or fairly new in the kitchen, you will be surprised by how simple and tasty this recipe is for salsa chicken. Only 3 ingredients and 1.5 hours of crockpot cooking time mean dinner is served without even breaking a sweat.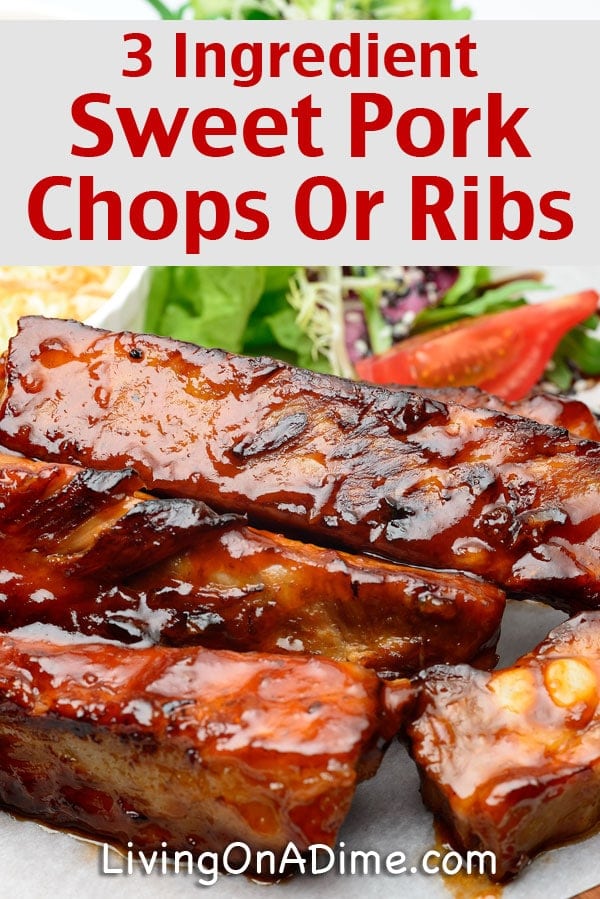 In 6-8 hours you can have fall-off-the-bone sweet pork chop or ribs. Your family will adore these sweet and spicy ribs. Just drop them in the crockpot. They're perfect for those days when you need something quick, easy, and super yummy.
Crock Pot Meals Easy Dessert Ideas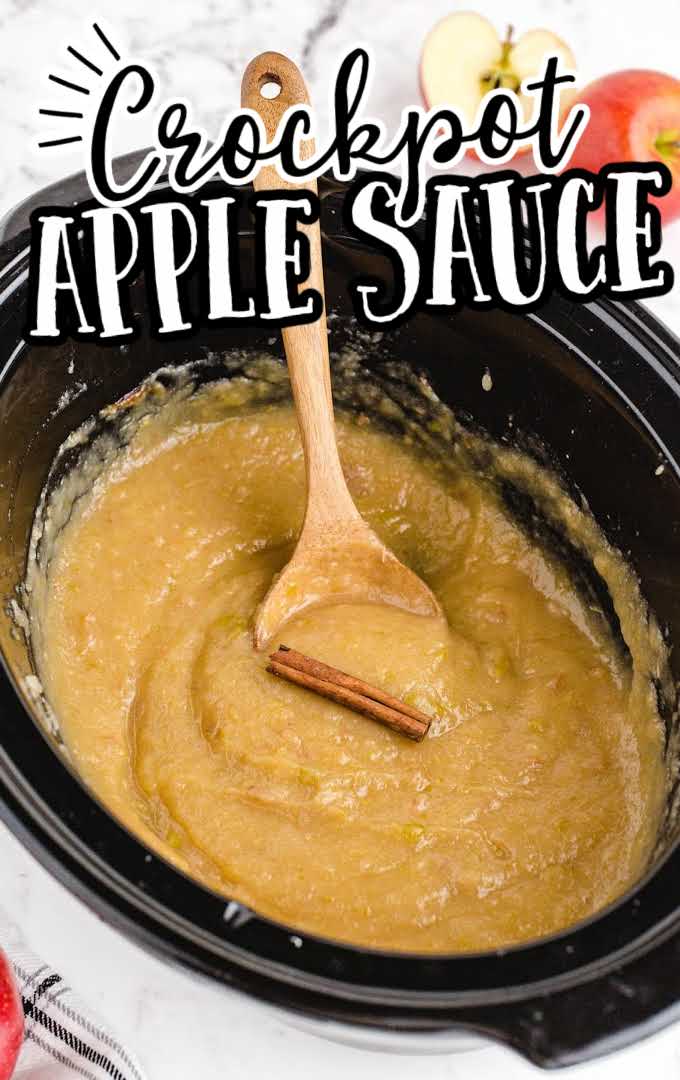 When fall approaches, we look forward to everything that comes with the season. Pumpkin spice, warm sweaters, falling leaves, and, of course, all things apple. This homemade crockpot applesauce recipe is the perfect way to enjoy delicious apples all season long.
Do you want a hot, sweet dessert but don't want to turn on the oven? Look no further than this Peach Cobbler recipe that will satisfy your cravings. Is there anything better than fresh peach cobbler, effortlessly made in a slow cooker? We think not!
The only thing better than how this dessert taste is how it looks in your bowl. It's a delicious golden brown crumble with chunks of apples. You may even have all of the ingredients in your pantry right now—a can of apple pie filling, a box of yellow cake mix, and 1 stick of butter (and some spices). Dump it all in the slow cooker and be ready to eat in four hours. Don't forget the ice cream with your dump cake!
Easy Crock Pot Recipes: Dips & Toppings
This slow cooker Rotel dip recipe is easy to make with only three simple ingredients. Cheesy, flavorful, and loaded with ground beef, it's one of our go-to yummy appetizers. Whip up a batch to share with your friends – the dipping potential is unlimited.
Looking for some comfort food? Apples and cinnamon make this butter so tasty you'll be spreading it on every piece of bread you can find. Nobody will believe that you made this in your slow cooker or it only required 3 ingredients and a few hours. You can have this autumn-inspired goodness made from large red delicious apples, sugar, and cinnamon in no time.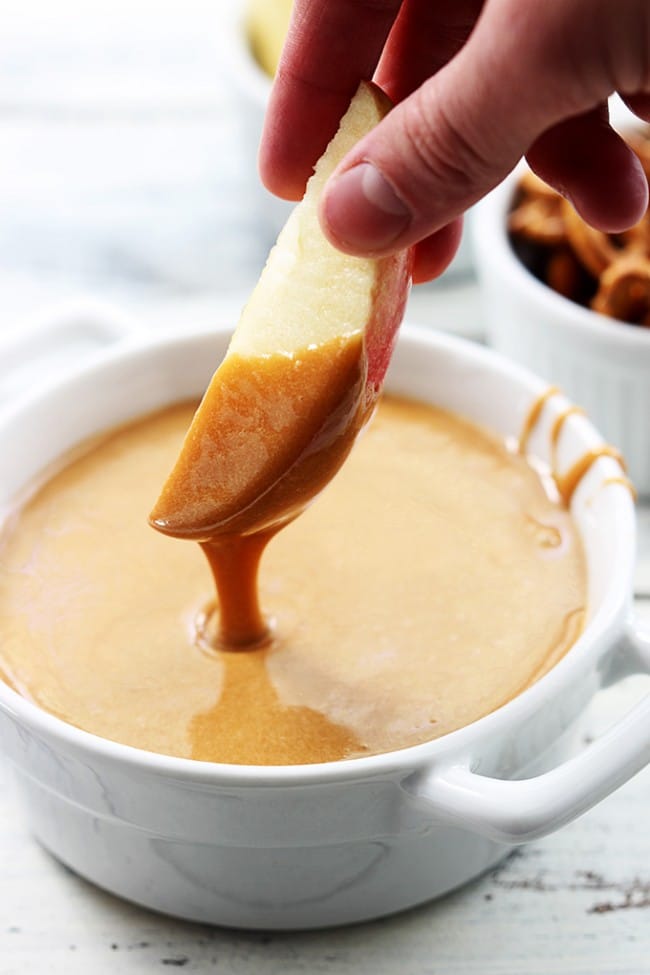 This is a rich, gooey sauce perfect for dipping apples, pretzels, cookies, crackers, strawberries, bananas, and marshmallows. With only 3 ingredients (soft caramels, heavy cream, and mini marshmallows), this may just be the easiest dessert you'll ever make. Invite your friends over for a caramel fondue party, or keep it all to yourself.
The Best Ways to Store Easy Crockpot Meals
As we all know, the joy of cooking doesn't end when the meal is over. It extends to the leftovers that can be enjoyed later, and the satisfaction of knowing that you've prepared something delicious that can be savored again.
In this section, we'll explore the best ways to store these quick and easy slow cooker recipes.
IN THE FRIDGE:
After cooking, allow the dish to cool to room temperature. Transfer the leftovers into airtight containers or resealable plastic bags.
Properly stored, many slow cooker recipes can last in the fridge for up to 4 days. Please check the recipe specifically, however.
Remember to keep the lid tightly sealed to maintain freshness and prevent other flavors in the fridge from seeping into your dish.
IN THE FREEZER:
If you want to store the dish for a longer period, freezing is a great option. Once the dish has cooled, portion it into freezer-safe containers or bags.
Be sure to leave some space at the top as the food will expand when frozen. Many of these slow cooker recipes can be stored in the freezer for up to 3 months. Check each individual recipe for the details.
REHEATING:
When you're ready to enjoy your dish again, reheating is simple. (If frozen, allow the dish to thaw in the fridge overnight.)
For reheating in the microwave, transfer the food to a microwave-safe dish, cover it loosely, and heat on medium power, stirring occasionally, until heated through.
If you prefer to reheat on the stove, transfer the dish to a pot and reheat over medium-low heat, stirring occasionally, until warmed.
For both methods, ensure the food is piping hot before serving.
Crockpot Recipes – Fast:
We all have those days when cooking must be simple and fast. Crockpot meals are the perfect solution for those busy days.
The magic of the crockpot lies in its ability to transform even the most inexpensive cuts of meat into tender, flavorful dishes after a few hours of slow cooking. It's a testament to the fact that preparing a delicious meal doesn't have to be complicated or expensive.
With a crockpot in your kitchen and a selection of staple ingredients, you can effortlessly create a variety of meals that are not only easy and quick to prepare but also incredibly satisfying.
Frequently Asked Questions
What types of dishes can I make in a crockpot?
You can make a wide variety of dishes in a crockpot, including soups, stews, casseroles, roasts, and even desserts like cakes and puddings
How long does it take to cook a meal in a crockpot?
Cooking times can vary greatly depending on the recipe. Some dishes can be cooked on a high setting in 3-4 hours, while others may require 6-8 hours on a low setting.
Can I put raw meat in a crockpot?
Yes, you can put raw meat directly into a crockpot. The slow, steady heat of the crockpot will cook the meat thoroughly.
Do I need to stir my food while it's cooking in the crockpot?
Generally, you do not need to stir your food while it's cooking. In fact, removing the lid can cause the crockpot to lose heat and disrupt the cooking process.
Why does my food get overcooked in the crockpot?
Overcooking in a crockpot can occur if the heat setting is too high or the cooking time is too long. It's important to follow the recipe's recommended heat setting and cooking time.
Can I put frozen food in my crockpot?
It's generally recommended to thaw frozen food before adding it to a crockpot. Adding frozen food can lower the temperature inside the crockpot and may prevent it from reaching a safe temperature in a timely manner.
How do I clean my crockpot?
Most crockpot inserts are dishwasher safe. For stubborn stains, you can soak the insert in warm, soapy water and then scrub gently with a non-abrasive sponge.
What's the difference between a slow cooker and a crockpot?
"Crockpot" is a brand name that has become synonymous with slow cookers, much like "Kleenex" with tissues. All Crockpots are slow cookers, but not all slow cookers are Crockpots.
More Easy Slow Cooker Recipe Ideas: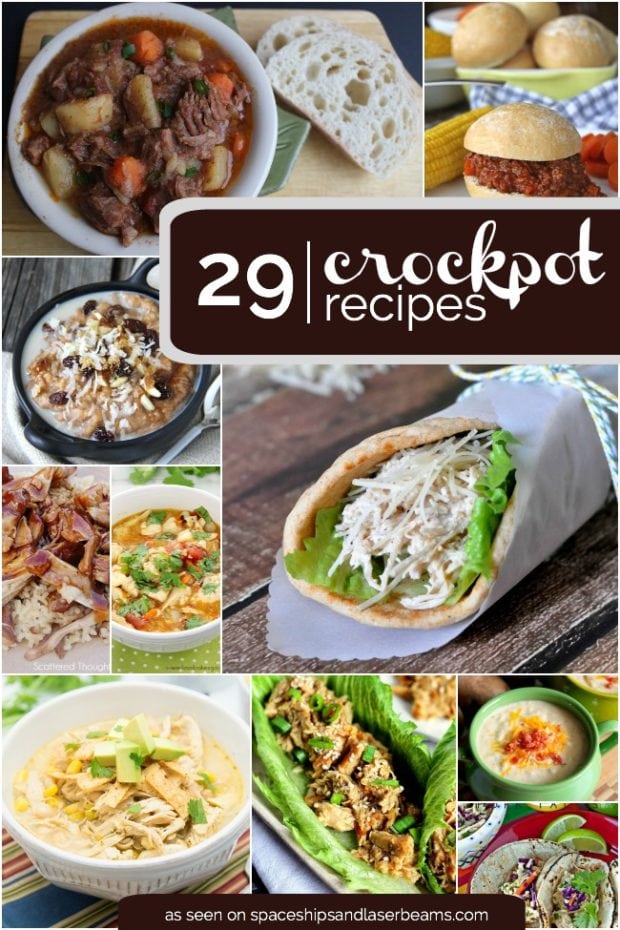 More Recipe Ideas You'll Love