29 Easy Family Meal Ideas
Table of Contents
Enjoying a healthy meal together can be a breeze with these 29 easy family meal ideas. They start with healthy ingredients like chicken, vegetables, and pasta.
There are classics like white chili, as well as dishes to tickle your taste buds such as Creole chicken and General Tso's chicken salad. Try them all and discover which meal ideas your family most enjoys! No matter how busy life gets, the family will always be one of the most important things we can take care of.
---
See Also:
---
We love a good crock pot recipe, especially when it's this easy and inexpensive. These Crock Pot Honey Sesame Chicken Lettuce wraps have a delicious smokey-sweet flavor that your whole family is sure to love. The sauce pairs perfectly with a nice crisp lettuce wrap, but also tastes great served over rice or in taco shells. So many options!
This is one of the best Almond Chicken recipes out there. The recipe is perfect for anyone that is gluten-free or looking to try something new. Tender chicken gets coated in freshly chopped almonds and a savory blend of spices, making the perfect easy paleo dinner idea.
This simple and healthy southwestern salad recipe packs some serious flavor. Fresh, crunchy romaine is perfectly topped with Tex-Mex grilled chicken and a creamy cilantro lime dressing that you are going to go crazy for. This is also a great make-ahead recipe for meal prepping or party planning.
Nothing is better on a chilly day than a warm bowl of homemade soup. This easy-to-make Skinny Cheesy Enchilada Soup is perfect for cold weather, goes with almost any side dish, and can easily be frozen for later. It is full of Mexican flavor with black beans, fire-roasted tomatoes, and a sprinkling of Tex-Mex cheese.
Get your chili on! This White Chili recipe is a total pot of comfort with the added bonus of healthier ingredients. It's loaded up with tender chicken breast, two varieties of beans, creamy Monterey Jack cheese, and a kick of jalapeno.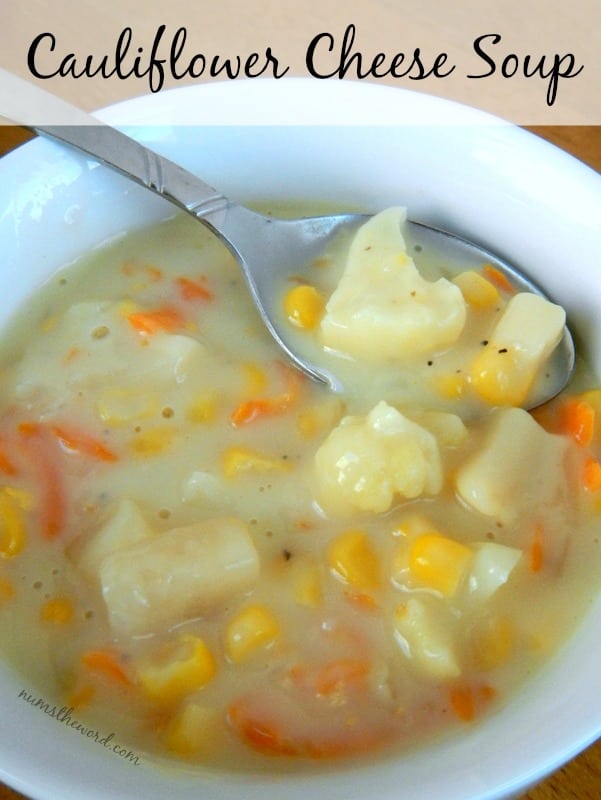 If you are a soup lover then you have got to give this Cauliflower Cheese Soup recipe a try. It's a creamy, sweet, and tasty soup full of veggies like potatoes, cauliflower, and corn. This soup would make a great appetizer for parties, family dinners, or even a quick and easy lunch to reheat when you are on the go.
Make one of your favorite Mexican dishes a little healthier with this Skinny Green Enchilada recipe. Shredded chicken breast, green enchilada sauce, creamy avocado, and more get wrapped up in delicious corn tortillas and then baked as a tasty casserole. All that great flavor you love without the guilt!
Fast to make and full of flavor, this Cashew Chicken is sure to become a family favorite in your house too. It is the perfect recipe for those hectic weeknights when you are running around and don't have much time. Start cooking the rice then throw all of the ingredients into a skillet until crisp and tender. Dinner is served.
These Mexican Stuffed Peppers are flavorful, delicious, and healthy too. They are stuffed full of tomatoes, corn, black beans, and more, then spiced with taco seasoning and enchilada sauce. Serve with a dollop of sour cream and a side of salsa for the ultimate Mexican-inspired feast.
Spice up school and work lunches with this healthy buffalo chicken loaded with all of the essential buffalo chicken flavors. It tastes delicious wrapped up in a lettuce wrap, tortilla, sub, or even on top of a fresh salad. The best part? There aren't many ingredients in the recipe and it is cooked right in the slow cooker.
The perfect combination of chicken fajitas and salad! This Chicken Fajita Salad is easy to whip up and makes a delicious fresh lunch or dinner. It is full of fresh vegetables, tender chicken, and crisp lettuce all topped with creamy ranch dressing. You can also easily serve the tasty chicken and veggie mix with tortillas for the kids.
Switch up a family favorite dish with this fresh take on Chicken Caprese. The dish has incredible flavor and an amazingly fresh taste. It's easy enough for a weeknight dinner but the end product is so gorgeous, it could easily be made for a dinner party.
Welcome cooler weather with this simple and delicious Paleo Chicken Sausage Stew. Clean out the fridge to make a hearty stew chock full of savory sausage, sweet potatoes, and fire-roasted tomatoes. Plus, this recipe tastes even more amazing the next day, so make sure you save your leftovers!
Add Slow Cooker Asian Pork to your weekly dinner menu for a zero-effort meal the whole family is bound to love. The great thing about doing a pork dish in the slow cooker is that you get dinner and leftovers for on top of salads or tacos. Yum!
Let's face it, soups are a great go-to meal all year round. Warm and comforting, this Mexican Chicken Soup is loaded with chunks of chicken, and lots of fresh veggies ladled over rice. Throw everything into a pot and BAM, deliciousness awaits! Go nuts and top the dish with slices of avocado, spicy jalapeños, and fresh cilantro.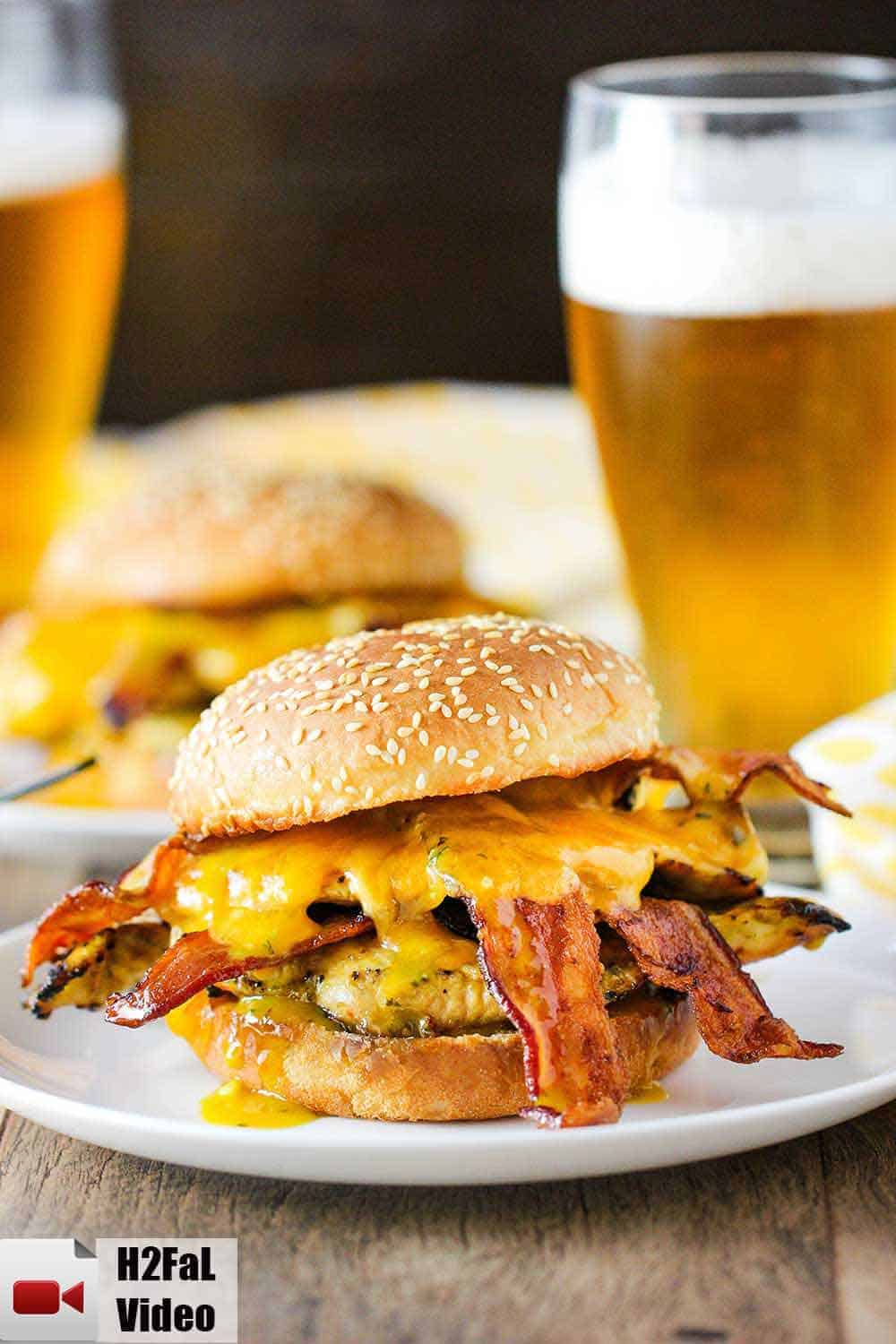 Tried and true, this Honey Mustard Chicken Sandwich never disappoints. Sweet sandwich bread amps up the flavor and cuts the delicious mustard tang. Add your favorite sandwich toppings and you are good to go.
If you enjoy simple and light pasta dishes, then you will love this Lemon Ricotta Pasta with Spinach and Red Peppers. It's a creamy and savory dish with just the right amount of healthy veggies. Fresh and delicious, this pasta is the ultimate dinner.
Yum. This lightened-up version of Creamy Rigatoni with Sausage and Red Peppers is so good! Italian sausage adds incredible flavor to the otherwise simple dish. Add a little sprinkle of parmesan cheese and some fresh ground pepper for a deliciously satisfying meal.
19. General Tso's Chicken Salad
Looking for easy family dinner ideas? Be sure to add this General Tso's Chicken Salad recipe to your list. Fresh spinach, bite-sized General Tso's chicken, crunchy chow mein noodles, slivered almonds, and juicy small oranges – what could be better than that?
In the middle of a hectic week, an easy slow-cooker meal is always a saving grace. This chicken, zucchini, and spinach dish is no exception. It is packed with delicious flavor, healthy veggies, and melty cheese. Eat it alone or spoon it over your favorite noodles for an easy home-cooked meal.
Chicken, spinach, orzo, tomatoes, and feta come together to create a full meal in just one skillet. The fresh ingredients taste wonderful together and it is super simple to make. It also makes great leftovers, so don't be scared to make extra for school lunches.
One-pot dinners that you can throw together in just minutes are a true lifesaver. This one-hour, one-pot-roasted chicken dinner comes together in no time and makes for a quick clean-up after dinner. The tender chicken and seasoned veggies are great as a stand-alone dinner, or you can serve them with green veggies and fresh buns.
One dish, cheesy, and hearty meals are my family's favorite. With layer upon layer of tender noodles, meat sauce, seasoned vegetables, and cheese, this Ground Chicken and Spinach Noodle Bake look like the ultimate comfort food. It's full of healthy ingredients, with a little bit of bacon for extra deliciousness.
These One Pot Chicken Burrito Bowls are perfect for serving while entertaining a crowd, especially if you are watching a big game! It's a flavor-packed meal that makes it super easy to feed a crowd. The one-pot burrito bowl mixture also tastes great served over chips and nachos.
The recipe for a healthier version of homemade Tuscan chicken sounds like a winner! It will remind you of the delicious dish from your favorite Italian restaurant, with a few substitutions that make it healthier too. Add a ton of flavor with a sprinkle of cheese or even add some roasted vegetables.
These easy Asian-inspired ground turkey meatballs are the perfect way to celebrate holidays, birthdays, and more with your family. Serve over sweet coconut rice and then drench the meatballs with a simple homemade teriyaki sauce.
Slow Cooker Apple Balsamic Chicken is full of taste and low on time. Apple jelly, apple juice, and balsamic vinegar give this dish maximum flavor and keep your chicken nice and tender. It tastes delicious and is served over buttered rice or egg noodles.
When the comfort food craving hits, this Creole Chicken with zesty sauce will do just the trick. Creole sauce is packed full of flavor and super simple to make. It's a healthy dinner choice full of fresh vegetables and spices. Serve over rice for a complete one-dish meal with some kick!
You will adore this chipotle chicken chili. It is the perfect way to warm up on a chilly fall or winter day. The recipe features the best chipotle spices, hearty black beans, and green chilies. The flavors will make your tummy happy, and the fact that it is so full of veggies will make you happy too!
For more great dinner ideas, check out these great recipes: