23 Caramel Recipes That Will Make Your Mouth Water
Table of Contents
If you are a caramel lover, have we got the recipe round-up for you!
From cookies to cupcakes to cake, plus pie and shortbread, we've put together some of the most amazingly delicious caramel recipes for you to try.
Personally, I'm drooling over the Samoas Brownie Parfait with Salted Caramel Sauce and I can't wait to try the Twix Brownies.
I have someone special in mind for the Salted Caramel Cups and Rolo Cupcakes too.
Which recipe will you try first?
---
See Also
Check out these Warm Caramel Bananas & Green Yogurt for a delicious treat.
You do not want to miss these Caramel Cashew Cupcakes.
---
1. Homemade Turtle Cookie Bars
From Spaceships and Laser Beams
This recipe takes everyone's favorite turtle candy and turns into bar form. The result is a tasty treat filled with the chocolate, pecan and caramel flavor that you love.
2. Rolo Cupcakes
From Nums the Word
Cupcakes just got better (is that even possible?) by adding caramel and candy on top.
These cupcakes based on the perfect candy include a delicious caramel center, chocolate frosting, all topped off with a bite-sized candy.
These are definitely worth a try.
3. Caramel Apple Pie Party Dip
From Spaceships and Laser Beams
A perfect addition to any fall party! This creamy dip is sure to be something your guests will enjoy.
Scoop up this delicious treat with graham crackers or maybe even bake up some pie crusts to make it even tastier.
4. Two Step Caramel Chocolate Chip Cookies
From Spaceships and Laser Beams
These caramel filled chocolate chip cookies would be a perfect treat for a cozy fall day! They're easy enough to make too.
Simply place a caramel inside the cookie dough and bake.
You'll have a delightfully gooey, caramel cookie in no time.
5. Twix Cheesecake Bars
From Domestic Superhero
Chocolate and caramel are a perfect pairing. Adding cheesecake into the mix takes it to a whole other level though.
These Twix cheesecake bars do just that by combining all three into a rich, creamy, and sweet treat.
The Twix pieces on top also add just the perfect amount of crunch.
6. Chocolate Striped Turtles
From My Turn For Us
Another chocolate and caramel treat, but really simple to make.
These would be a great treat to make during the holidays, and would be sure to be loved by everyone.
The candies use just a few ingredients and can be whipped up in no time at all.
7. Caramel Apple Funnel Cakes
From This Silly Girl's Kitchen
Funnel cakes just got a makeover! By adding in caramel and chunks of green apples, these funnel cakes are ready for fall.
These crispy treats also include spices such as cinnamon and pumpkin pie spice, making them perfect to enjoy on a fall night.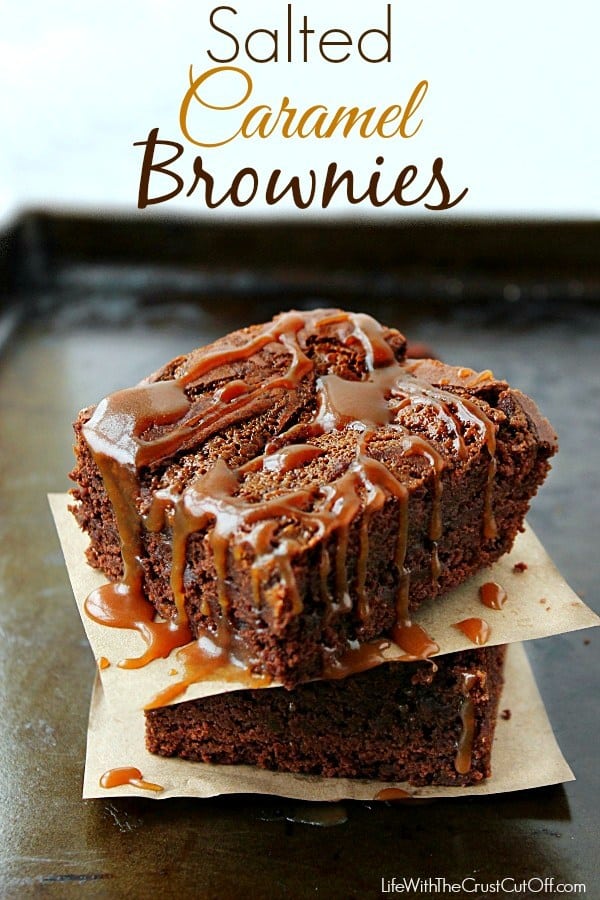 8. Salted Caramel Brownies
Brownies are already a favorite of mine, but they become more perfect when they're covered in salted caramel.
These are a perfect comfort food, or just for when you need a sweet pick-me-up.
This chocolate and caramel pairing is not one to miss.
9. Snickers Poke Cake
From Cupcake Diaries Blog
Poke cakes are super simple to make, and this one is definitely worth a try (this recipe for Turtle poke cake is too!) (this recipe for Turtle poke cake is too!).
This cake incorporates the chocolate and caramel flavors of Snickers, an already great candy.
Yet, this cake takes them up a notch by being moist and flavorful.
10. Double Chocolate Caramel Corn
From This Silly Girl's Kitchen
Popcorn is good, but caramel corn is even better! Add chocolate into the mix and you've got a winning snack.
This caramel corn recipe adds double the chocolate by sprinkling M&Ms throughout the mixture.
If that's not your candy of choice, see what other flavor combinations you can create with your favorite candy.
11. Caramel Pear and Pecan Glaze Cheesecake
From My Turn For Us
This is one decadent cheesecake. The caramel pear and pecan glaze pairs perfectly with the creamy cheesecake underneath it.
There is so much of the gooey caramel on top, that it's perfect for any caramel lover. This dessert is definitely worth your time.
12. Twix Brownies
From Cupcake Diaries Blog
The chocolate and caramel candies make any dessert even better.
Adding bits and pieces of Twix bars into your favorite brownie recipe is sure to be A+ in my book. A perfect chocolate and caramel delight.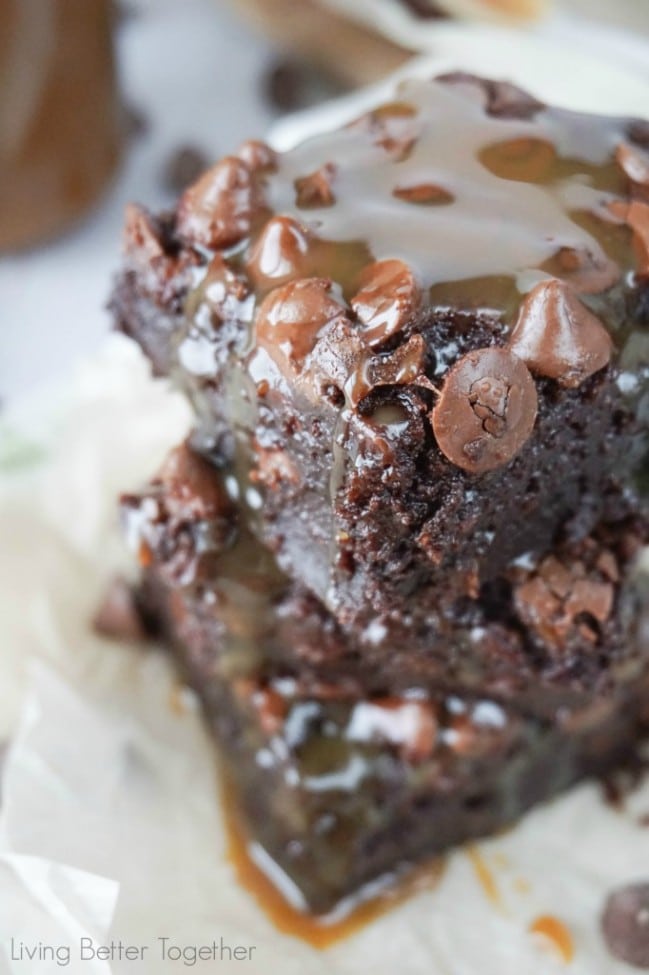 13. Caramel Fudge Brownies
From Sugar & Soul
These brownies are not for the faint of heart. The oozing caramel on top really takes the cake (or brownie?).
Not only is there caramel resting on top, but they're loaded with chocolate chips.
Serve them with ice cream for a special treat.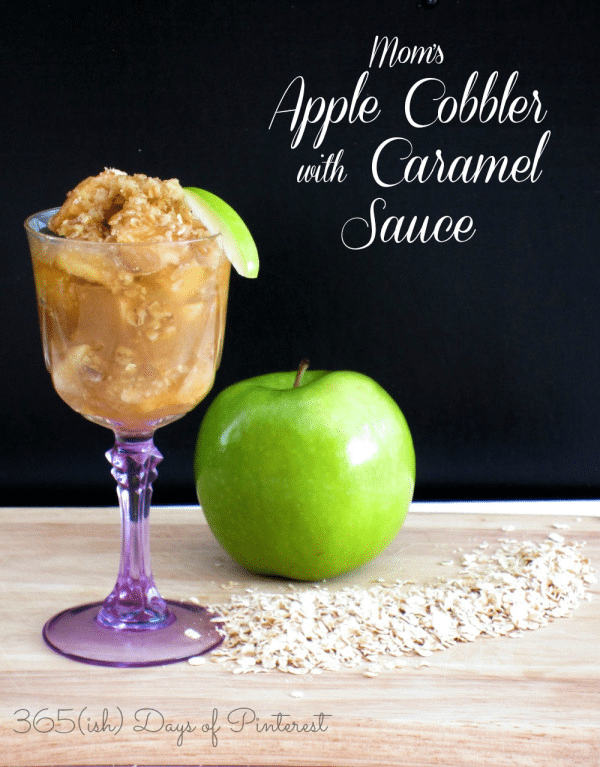 14. Apple Cobbler with Caramel Sauce
Apple cobbler is already a great dessert, especially in the fall! Yet, this one is taken up a notch by being covered in a delicious caramel sauce.
The caramel sauce goes perfectly with the Granny Smith Apples.
Placing a scoop of vanilla ice cream on top rounds out an already perfect and yummy dessert.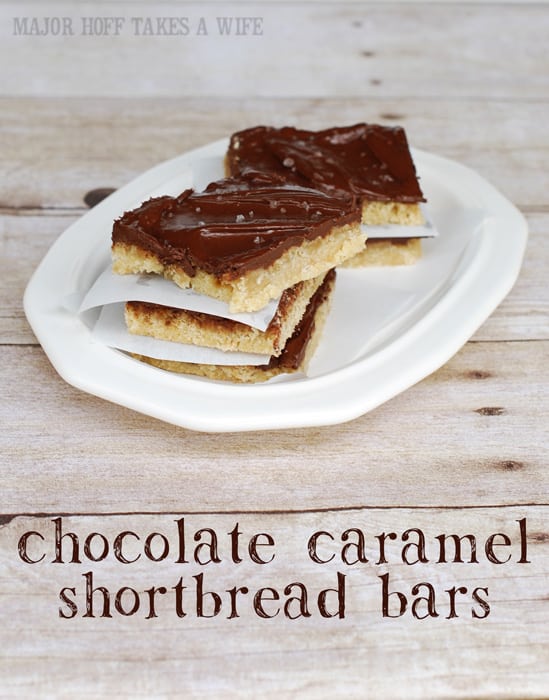 15. Salted Caramel Chocolate Shortbread Squares
Shortbread is the perfect canvas to spread chocolate and caramel on.
These cookies are covered in rich and gooey caramel and chocolate with the perfect amount of salt sprinkled right on top.
This is a great treat for a caramel lover!
16. Salted Caramel S'mores Cake
From Mama Loves Food
This cake brings the s'mores indoors!
This twist on the classic dessert includes everything about regular s'mores such as the graham crackers, chocolate and the marshmallows of course.
It also has the new addition of caramel and pretzels for a salty crunch. Who needs a campfire when you can have this instead?
17. Milky Way Caramel Cheesecake Brownies
From Domestic Superhero
This dessert takes a ton of favorites and combines them into one amazing treat.
Cheesecake, brownies, and Milky Ways, oh my!
The gooey caramel combines perfectly with the creamy cheesecake and the chewy brownies.
18. Simple Salted Homemade Caramels Recipe
From Inspired Taste
Why mix the caramel with anything when you can have it by itself?
Caramel is already perfect as is. This recipe is perfect and simple when you just have to have a caramel fix.
19. Single Ingredient Caramel Sauce
From Mama Loves Food
Caramel sauce made simple!
You can have the perfect ice cream topping, dipping sauce, or dessert ingredient in no time just by boiling a can of condensed milk.
Why buy the caramel when you can make it yourself?
20. Salted Caramel Chocolate Chip Cheesecakes
These tiny cheesecakes pack a whole lot of taste.
The ooey gooey salted caramel in the middle adds the perfect touch right on top of the chocolate chip cheesecake.
They're bite-sized too, so it's okay to have more than one or two.
21. Samoas Brownie Parfait with Salted Caramel Sauce
From Country Cleaver
No matter what anyone says, Samoas are the best cookie out there, no doubt about it.
They already have the perfect combination of chocolate, coconut, and most importantly, the caramel.
When combined with brownie and caramel in this parfait, they somehow manage to get even better.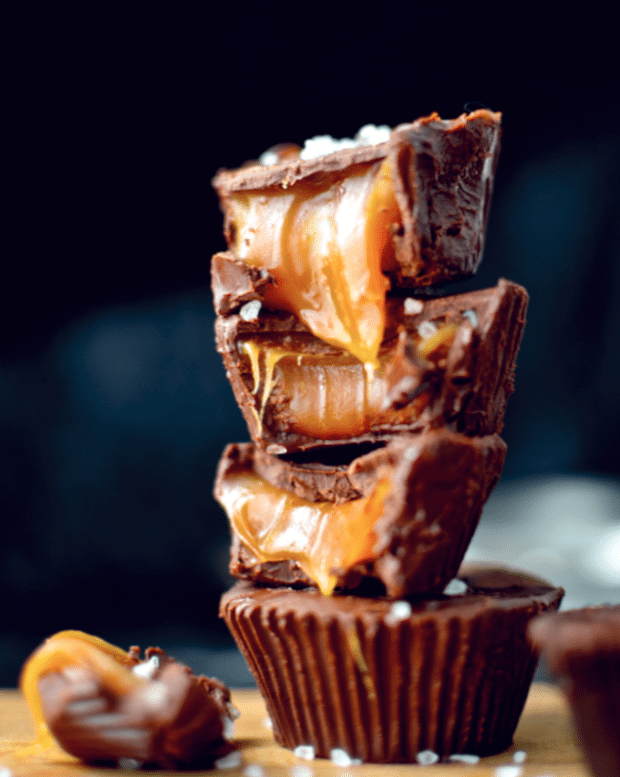 22. Salted Caramel Cups
From Yammie's Noshery
You just cannot go wrong with the perfect pairing of chewy caramel and creamy chocolate.
These salted caramel cups are the perfect sweet treat anytime you're craving a little something extra.
Definitely take the time to make these and treat yourself.
23. Salted Caramel Cookie Dough Billionaire Bars
From Oh Bite It
These are a mouthful—not only to say, but also to eat.
These are decadent cookie bars filled with a copious amount of sweetness.
Filled and oozing with caramel, chocolate, and cookie dough, these are sure to satisfy anyone's sweet tooth.
Get set for lots of baking with these great kitchen supplies:
(Amazon Affiliate Links)
Manual Portable Slow Stainless Steel Cooker
4-1/2-Quart Slow Cooker
Round Manual Slow Cooker
Square Baker
Rectangular Baker
Old World pizza Stone
Rectangular Economy Pizza Stone
7-Piece Cookware Set
Stainless 17-Piece Cookware Set
5-Piece Flatware Serving Set
Check out more great recipe ideas made with caramel: