12 Amazing Homemade Cookie Recipes
Table of Contents
Looking for good (and easy) cookie recipes for your next party? We love serving cookies on my dessert table at parties. Nothing looks sweeter than a plate piled high with ooey-gooey cookies. Although we believe you can't go wrong with classic chocolate chip cookies for kid's parties, sometimes we do like to mix up our selection — offering chocolate chip cookie bowls, cookie bars, or, even, cookie dough ice cream. Here are some of the best cookie recipes from some personal kitchens. From double caramel to chocolate chip and bananas, these cookie recipes are simple and homemade. Check all 12 of them out and tell us what you think!
---
See Also:
---

These are absolutely delicious. We love any recipe that combines pumpkin and chocolate and this is a favorite of mine. This made-from-scratch recipe is super simple, which is a plus. We love the flavor of the cookie dough, too!
What's better than a chewy, soft, and warm cookie? A chewy, soft, and warm cookie with Reese's peanut butter cup in the middle. These cookies look like you've spent hours, but you can bake up a few batches in no time.
These copycat cookies were made just like the famous Doubletree hotel cookies. They really are THAT good! They were created to make the guests feel special, so you can imagine just how wonderful they truly are.
You can almost call these little delights semi-homemade. They are prepared with a box cake mix. They are so simple to make and I love the chewy texture and chocolate flavor.
5. Salted Peanut Cookies
Serious flavor combination. Seriously good tasting. These cookies have a dash of sea salt and of course peanuts. They're crispy and flaky… so delicious.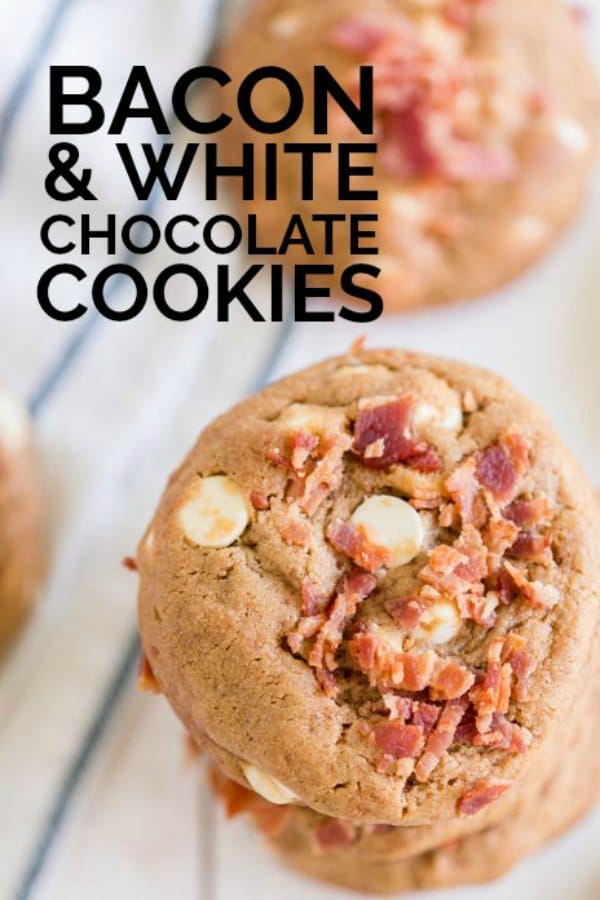 This is a unique flavor combination for a cookie! This is also a great option if you're looking for a simple cookie that is not your plain old chocolate chip and everyone loves bacon.
Simple and delicious, peanut butter and chocolate chips combine to create the best oatmeal cookie recipe ever. They are soft, chewy, moist, and packed with flavor. We think the oatmeal adds a wonderful taste and texture.
If you love red velvet cake, you are going to drool over these cookies. Red velvet is what cookie dreams are made of!
9. Chocolate Chip and Banana Cookies
This is such a fun twist on the plain jane chocolate chip cookie. A little banana gives this cookie recipe such a delightful flavor. My little one LOVES these!
These cookies are touted to be the most expensive cookie recipe in the world. They really are delicious and you can serve them for your most important occasions or just on a random Monday afternoon.
We love it when a delicious cookie is also easy to make. A boxed cake mix is the backbone of this recipe, making time in the kitchen short, sweet, and successful. They are a gift that keeps on giving with the peanut butter cup nestled inside.
12. Double Caramel Cookies
We started drooling as soon as we read the name. These decadent cookies would be perfect for a holiday party or cookie exchange!
More great cookie recipes: