21 Sensational Sesame Street Party Ideas
Table of Contents
We may not be able to tell you how to get to Sesame Street, but we can share sensational Sesame Street party ideas. Whether your favorite character is Cookie Monster, Big Bird, Oscar, or Elmo, we've rounded up a variety of fun party ideas perfect for celebrating the birthday of any Sesame Street lover in your life. Sunny days will be made even brighter with great party decorations, favors, dessert tables, cakes, cupcakes, and party game ideas you can find right here.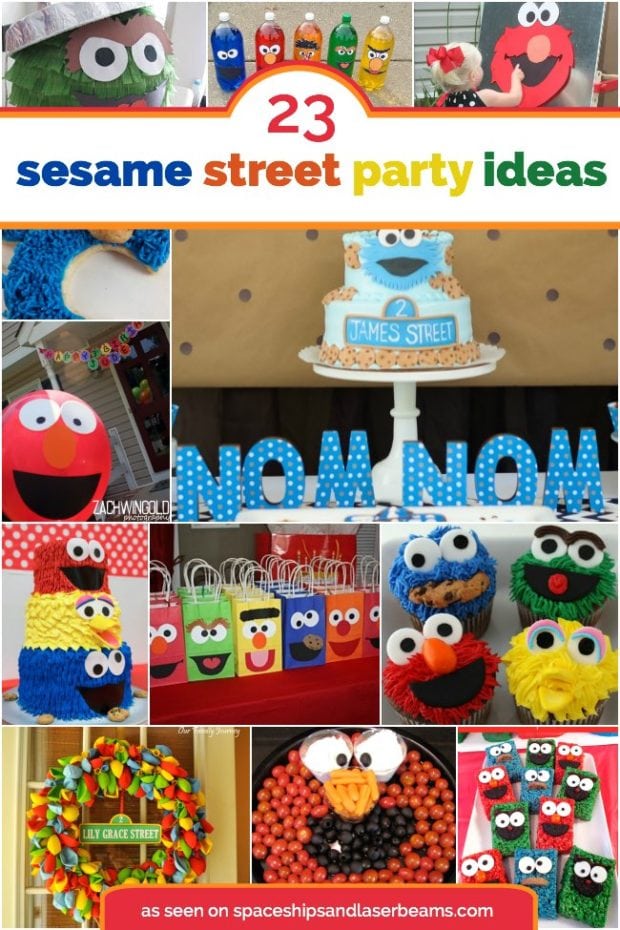 ---
See Also:
---
These Sesame Street Rice Krispy Treats are adorable, delicious, and super simple to put together. What more could you want?
You know that Cookie Monster is all about chocolate chip cookies, but we are pretty sure he'd love these cupcakes! Aren't they great?!
3. "C" Is For Cookie Birthday Party
If you want to make your Sesame Street Party all about Cookie Monster, then there are tons of ideas here for you, and they're all adorable
Why not get all the characters from Sesame Street involved in your party? These cupcakes might just be my favorite. The design is so simple, but they're just perfect.
Pin the Nose on Elmo is a great game to play, and is an awesome DIY project for your Sesame Street party.
Can you tell that we just love the Cookie Monster? But seriously, who could resist this Cookie Monster Fudge?
7. Pin The Cookie On Cookie Monster Game
If Elmo isn't quite your thing, why not try Pin the Cookie on Cookie Monster? Guests will love playing with this, and it doubles as an awesome decoration.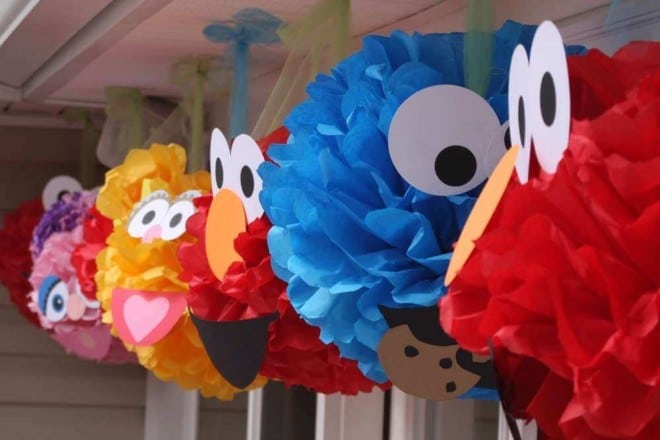 8. Sesame Street Character Pom Pom Decorations
These Sesame Street Character Pom Pom Decorations are a bright, gorgeous way to bring fun and color to your Sesame Street Party.
Have you ever seen a more delightful cake? It would definitely be the centerpiece of any Sesame Street Party.
Impress everyone at your party with this homemade Cookie Monster Ice Cream! It's perfect for the summer and would look amazing in an ice cream cone.
This is an absolutely brilliant Sesame Street Party DIY because you can do it days, weeks, or even months in advance. Don't they look great lined up like that? Amazing.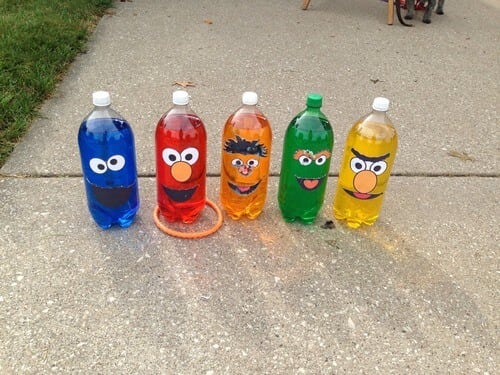 12. Sesame Street Ring Toss Game
Getting the kids involved in the Sesame Street Ring Toss Game will give you a chance to take a breather and catch up with some of the other parents. It's a really easy DIY and can be done way in advance.
The Feed Cookie Monster Cornhole Game is so original and fun, we think you might have trouble keeping the parents out of it.
No birthday party is complete without a pinata, so why not make it a DIY Oscar the Grouch Pinata?
15. Sesame Street Table Settings
How precious are these Sesame Street Table Settings? They're really simple, but the kids will love them.
Here is another awesomely simple idea, which works really well. How cute would a whole party of kids in these Sesame Street Party Hats look? Plus it's another decoration that you can get done way ahead of time.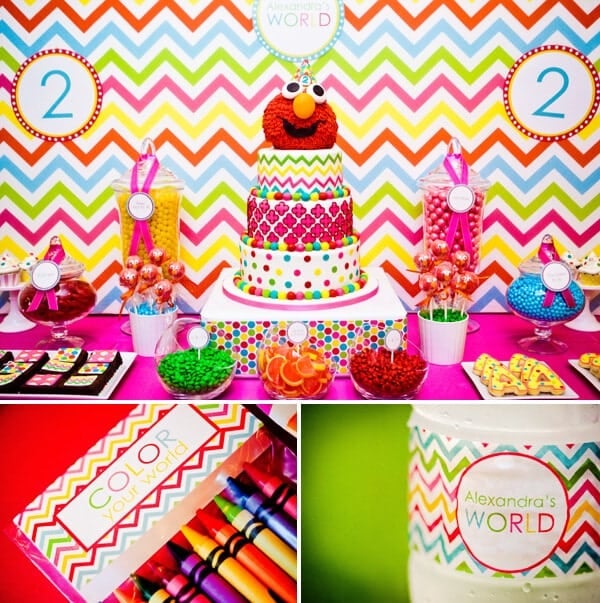 If you really want to go all out, then this Elmo Birthday Party Dessert Table is the way to go. Colorful, really bright, and super fun — an awesome way to celebrate.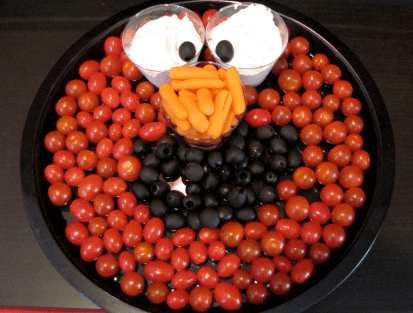 18. Elmo Veggie Tray
If you're trying to squeeze just a few healthier options into your Sesame Street Party, then this Elmo Veggie Tray is a great idea.
19. Toss Your Cookies Cookie Monster Game
Another great Cookie Monster game is great if you're having an indoor party. Just try to make sure that all breakables are well out of the way, or there are bound to be a few tears (some of them from you!).
There are a whole bunch of great Sesame Street Party ideas here, but my absolute favorite is the cake… the balloons… or the cupcakes… OK, we love them all.
21. DIY Elmo Balloons
These DIY Elmo Balloons are another really easy decoration that you can prep ahead of time, so they'll be ready for the Sesame Street party with minimal stress on the day. Perfect.
Be sure to check out more birthday party ideas inspired by cool ideas:
Plan a party just like a pro. Sign up for our newsletter and get our FREE PARTY PLANNING CHECKLIST as well as tips from a professional children's party planner — and even recipes and craft ideas!