21 Birthday Cake Recipe Ideas
Table of Contents
Is there anything that screams "birthday" more than birthday cake? Help celebrate with one of these cakes from our roundup of 21 birthday cake recipes! If you aren't already drooling, you will be soon. Which looks the most delicious to you?
See Also:
---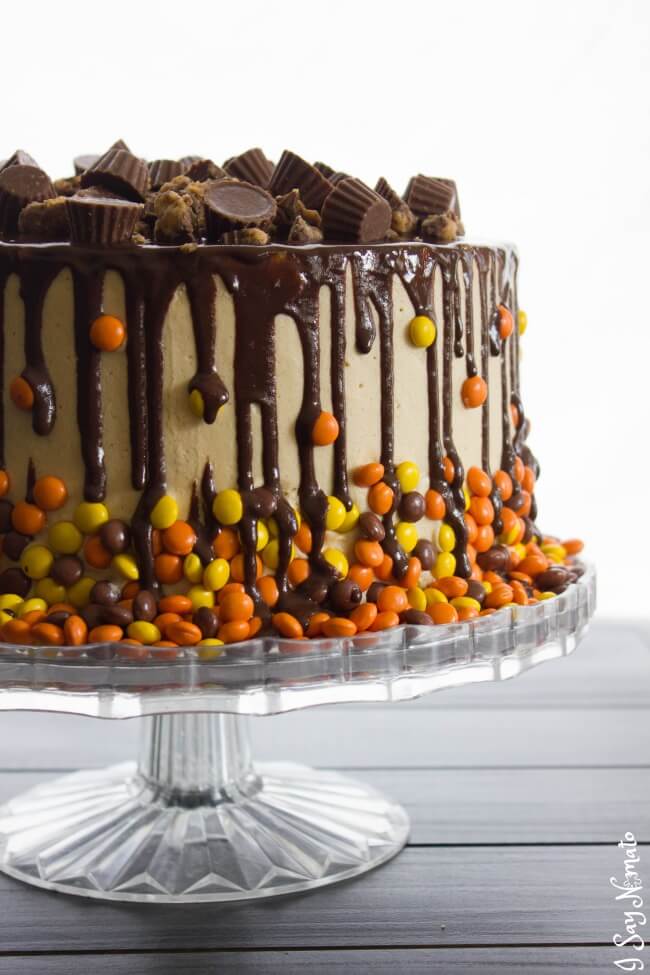 One of life's simplest pleasures is a good chocolate cake. Towering rounds of decadent chocolate fudge layered with smooth, sweet cocoa buttercream. This chocolate and peanut butter drip cake is completely sinful. With smooth peanut butter buttercream and a moist, rich chocolate cake topped with MORE chocolate and peanut butter cups, it is hard to say no to a slice of this.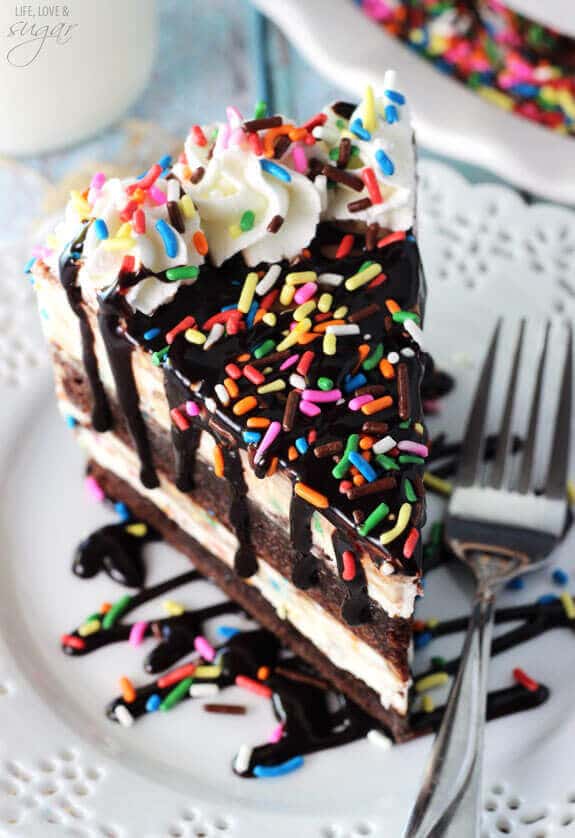 This cake batter fudge brownie ice cream cake combines many favorite things including funfetti cake batter, rich chocolate brownies, fudge sauce, and ice cream. It is a wonderful combination of flavors and textures that should definitely be on your must-make list. We love smooth, creamy cake batter ice cream paired with chewy brownies. And brownies work so well as layers in an ice cream cake.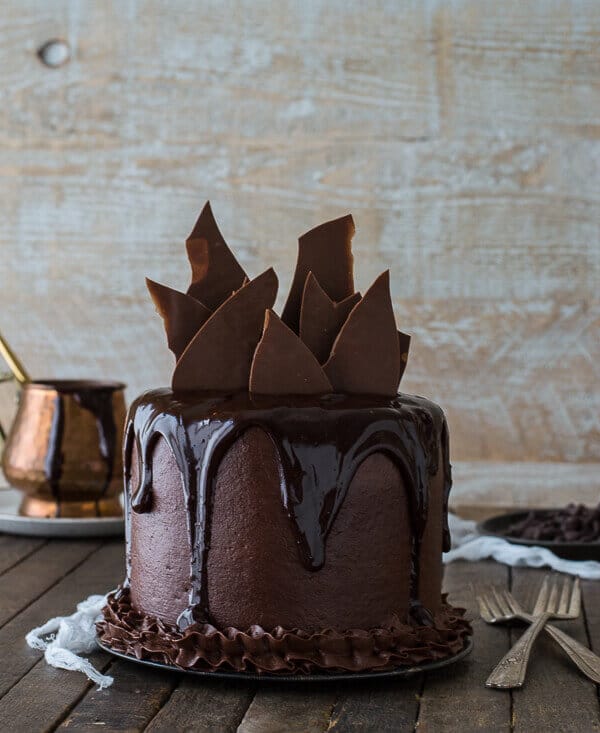 Chocolate is always the main ingredient in my everyday baking, especially close to the holidays. What better way to kick off the season than with this chocolate cake? That's four times the chocolate. Rounds of chocolate cake are layered with chocolate buttercream and then topped with rich chocolate ganache and chocolate shards. This chocolate cake is the perfect cake to pair with a tall glass of milk.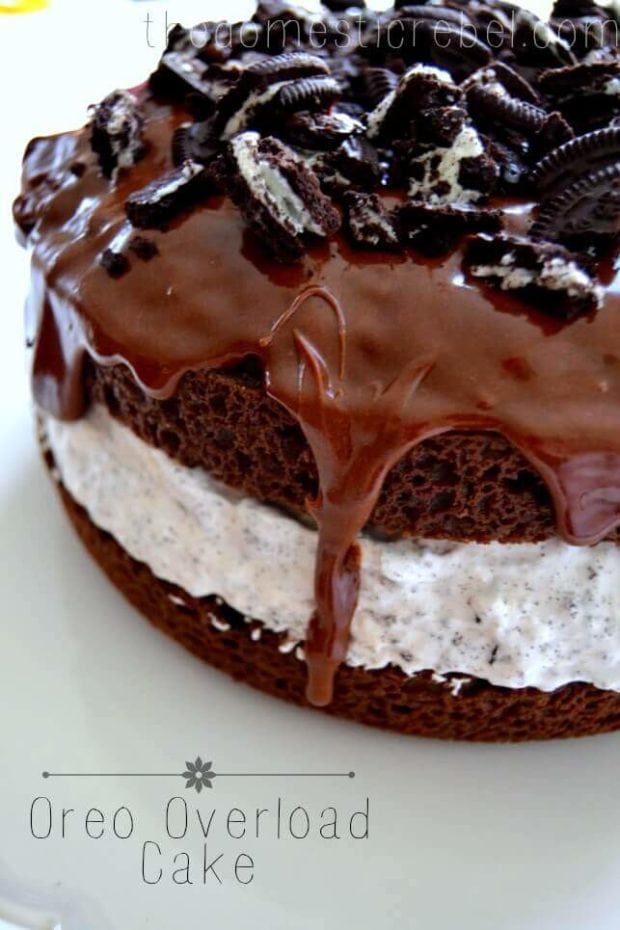 This Oreo Overload Cake is completely insane. It has layers of rich chocolate cake covered in Oreo cookies in the cake batter, frosting, and on top. If you are an Oreo fan, you will flip for this cake. It is super moist, sweet but not cloyingly so, and smothered in lots of cookies and chocolate. This decadent cake is sure to cure any chocolate cookie cravings.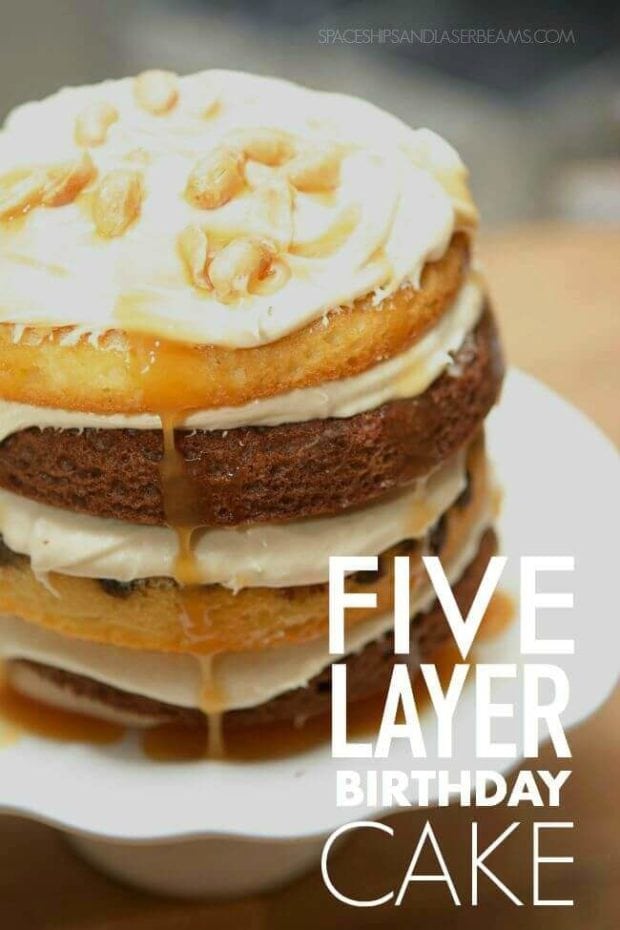 5. Five-Layer Birthday Cake
Five layers of decadent flavors and rich cake make this five-layer birthday cake the ultimate way to celebrate another year. This version has two layers of rich chocolate cake, two layers of sweet vanilla cake, and one tasty chocolate chip cookie dough layer. Layer with your favorite icing and drizzle it with caramel sauce for a special dessert.
Brace yourselves. This yummy carrot cake only takes 30 minutes to whip together, so you will probably be making it repeatedly. We are going to be dreaming of this delicious dessert that also features cream cheese frosting. The simple recipe offers an incredible, moist cake from scratch along with a creamy cream cheese frosting that just won't quit.
Cherry and chocolate have to be one of the most delicious flavor combinations out there. They are the dynamic duo of the baking world, and this fresh Cherry Cake with Chocolate Ganache is no exception. Two thick layers of fluffy white cake are topped with fresh cherry buttercream and rich chocolate ganache. A garnish of mini chocolate chips and fresh whole cherries is ideal. Also, make sure to check out this blogger's secret for easily pitting cherries.
Imagine four layers of moist chocolate fudge cake filled with salted caramel Swiss meringue buttercream, topped with whipped chocolate ganache, and a hefty helping of salted caramel drizzle. Is your mouth watering yet? This Salted Caramel Chocolate Fudge Cake is pure decadence and looks super impressive at any sort of celebration. Homemade salted caramel sauce only adds to the indulgence.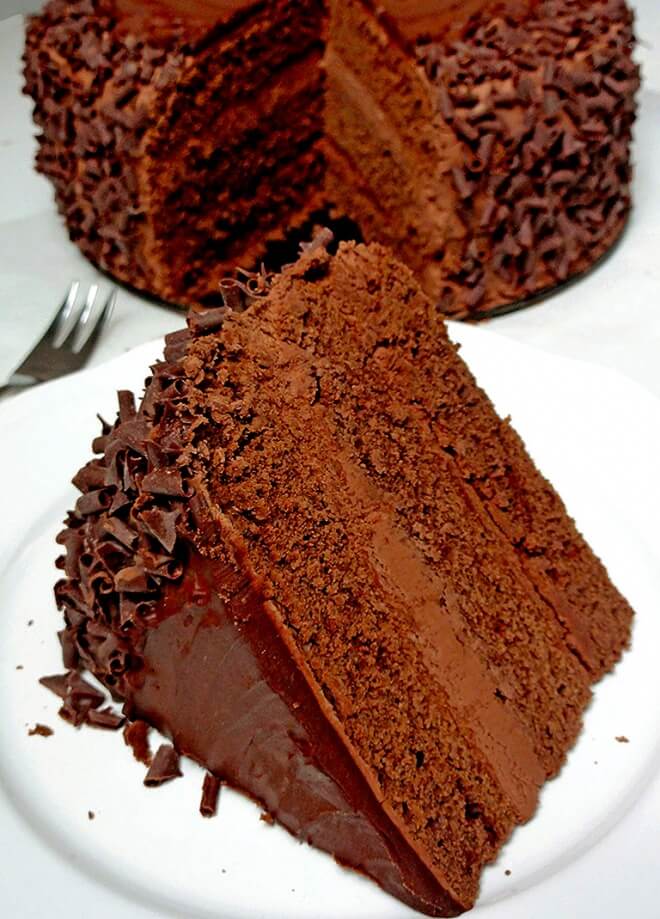 +
9. Birthday Chocolate Mousse Cake
Calling all chocoholics! This Birthday Chocolate Mousse Cake is one of the most decadent chocolate cakes ever and is sure to satisfy even the biggest chocolate craving. The incredibly rich and delicious chocolate mousse cake is made with creamy Greek yogurt, instant coffee, and the perfect amount of cocoa chocolate cream. A tall slice of this cake is just what you need to celebrate your special day.
The cake layers are made with the moistest cake you will ever try and then the Oreo cookies come in with the icing. A whole pack of crushed-up Oreo cookies is mixed into fluffy vanilla buttercream to make sure there are plenty of Oreos in each and every bite.
Cookies and cream anything is pretty hard to resist. From ice cream to cheesecake, it is definitely one of our biggest weaknesses. This Mint Cookies and Cream Cake looks amazing. It has mint buttercream in between cookie-studded cake, mint Oreo frosting on top, and chocolate ganache dripping down the sides. You just can't help but smile while you eat a big slice of this tasty dessert.
Rocky Road is a favorite flavor across the globe. Decadent milk chocolate just pairs so perfectly with fluffy marshmallows and rich caramel sauce. This Caramel Rocky Road Cake is a layered chocolate fudge cake with rocky road delights and dripping caramel. It may take a little longer to make than your average boxed cake, but it is certainly worth it. Make sure you serve this cake with a big glass of milk.
Just the thought of S'mores takes us back to summers spent by the campfire with family and friends. With this simple and delicious S'mores Cake recipe, you can put a fun spin on the original sticky treat. A plain yellow cake from a boxed mix is doctored up with a thick layer of Hershey's chocolate frosting, a sprinkle of crushed graham crackers, oven-toasted mini marshmallows, and Hershey's chocolate bars.
This cake is love at first bite. Super moist, with a rich and creamy frosting. What else could you ever ask for??
This cake is ideal for anyone who enjoys chocolate peanut butter cups. Amanda went all out with one. Three tall layers of rich and fudgy chocolate cake are topped with a silky peanut butter frosting loaded with flavor. To top it all off, she coated the whole cake with chopped-up pieces of Reese's peanut butter cups. This divinely delicious chocolate peanut cake is loaded with two whole bags of peanut butter cups.
Mint cake topped with chocolate ganache and Andes Mints looks like heaven, eight? Oh yes. You will never believe how easy it is to decorate and make. A box of devil's food cake mix is taken up a notch with green minty cream filling, heaps of pressed-in Andes mint chocolates, and a deliciously rich drizzle of chocolate ganache. Top the cake with some more chopped-up bits of Andes mint chocolates for the perfect dessert.
The classic cake flavor is definitely a worldwide flavor; the only thing better than a chocolate cake is this triple chocolate mousse cake. We are talking about three amazing layers of the most decadent chocolate cake out there. A rich chocolate cake base is topped with a middle layer made with heavy cream and semisweet chocolate chips and a top layer of white chocolate.
Still haven't decided what to make for your birthday dessert? How about you give this amazing Ferrero Rocher Cake a try? Each cake layer is made of hazelnut sponge cake layered with rich Nutella and Chocolate Buttercream with crispy wafers in between each layer to add an amazing bit of crunch. It will remind you just of the wafer shell in the Ferrero Rocher candy.
Celebrate your next birthday or holiday with this amazing chocolate cake with the creamiest chocolate buttercream frosting. Super moist, chocolatey, and soft this cake is the perfect go-to recipe for parties, birthdays, or just because. A strong cup of freshly brewed coffee is the secret ingredient that brings out the chocolate flavor in the cake. The chocolate buttercream frosting is fluffy and rich with just the right amount of sweetness.
20. Pinata Cake
Have a birthday party coming up? Surprise your guests when you cut into the birthday cake and a stream of colorful candy spills out just like a piñata. A buttery cake is layered with a thick cream cheese frosting, dotted with M&M's baking bits, and filled with plenty more M&M's for a double birthday surprise. Birthday guests of honor love this cake, young and old. Let the celebration begin.
Change up your typical birthday cake a little bit and say goodbye to the last of the summer berries with this stunning Chocolate Raspberry Mousse Cake. It has a moist and fudgy brownie case topped with three layers of light mousse- chocolate, raspberry, and vanilla. The whole thing is drizzled with a glossy topping of chocolate and a tangle of fresh raspberries and chocolate curls.
Check out more awesome cakes perfect for a little birthday party:
Plus, you don't want to miss this A Music Party