12 Awesome Halloween Cakes Anyone Can Make
Table of Contents
Halloween is one of our favorite holidays; it's such a fun time of year for the whole family. When it comes to themed desserts, Halloween sweets take the cake. Today we want to share some easy Halloween cakes that anyone can use for kid's party food for a special Halloween bash, class celebration, or for your family to enjoy on Halloween. These cake recipes feature adorable candy corn sunflowers, not-so-spooky ghosts, monster eyes, spiders, mini Mason jar cakes, graveyards, bones, Frankenstein, and even a cobweb cake. There is something for everyone to enjoy this Halloween, so extend an invitation to your place and let them eat cake.
See Also:
---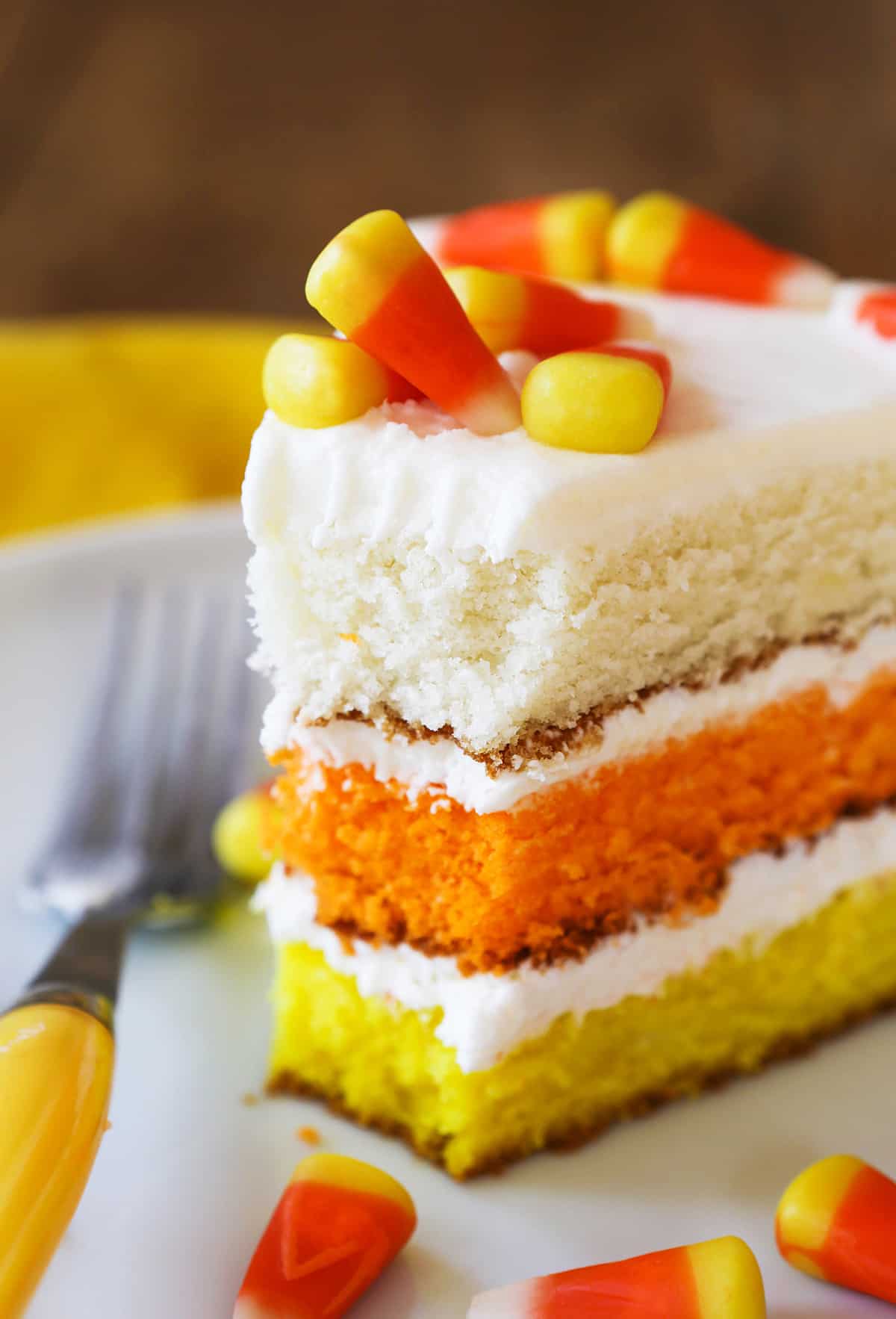 1. Candy Corn Cake
While candy corn may not be everyone's favorite Halloween candy, it does a wonderful job of making this cake pretty. There's almost no easier way to decorate a cake! This would make a fantastic addition to your next Halloween affair.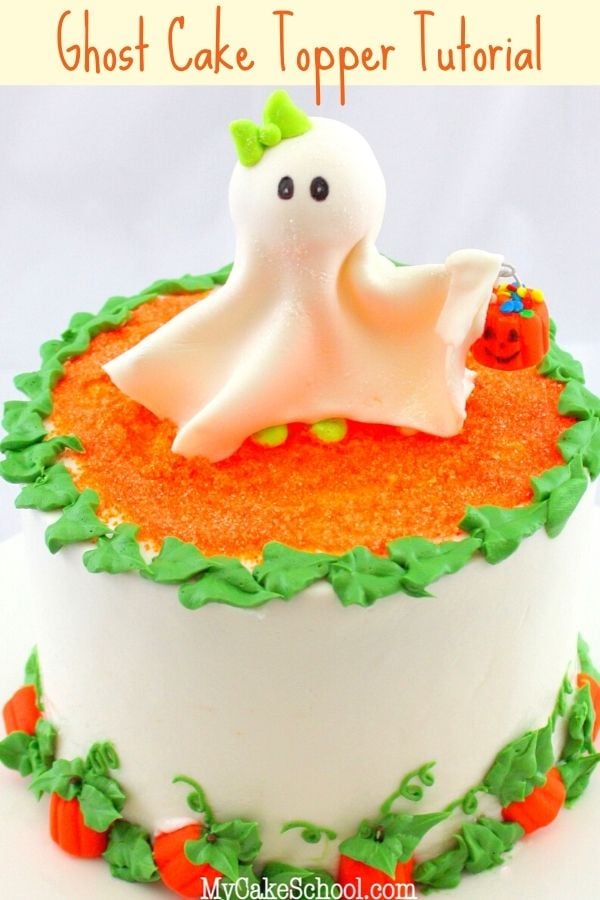 This adorable ghost-topped cake won't be scaring anyone! Learn how to make this adorable trick-or-treater to adorn the top of your festive cake. Create your ghost topper however you'd like if you're looking for something a little scarier!
You can easily recreate this spooky cake with a variety of your favorite cookies. Crush up some chocolate cookies to create piles of dirt around them. Add in any other creepy additions that you'd like!
While this cake may look complicated, there are no worries. Simply use and shape white fondant to create the bones. Decorate with your favorite candies, and you'll have the perfect Halloween cake!
This creepy cake is something everyone will love! It's easy to decorate, which is something you'll love too! Chocolate sandwich cookies cut in half make the perfect eyeball for your cake. This cake will be watching you until it's gone this Halloween.
This cake is not only cool to look at but also fun to create. For a perfectly creepy Halloween cake, string the marshmallows in any direction. This is sure to wow any guest of yours this Halloween.
These delectable cookies are the ideal vehicle for everyone's least favorite creepy crawlies. A simple addition to a cake makes it perfect for Halloween. No matter how much they may creep someone out, they're sure to be delicious.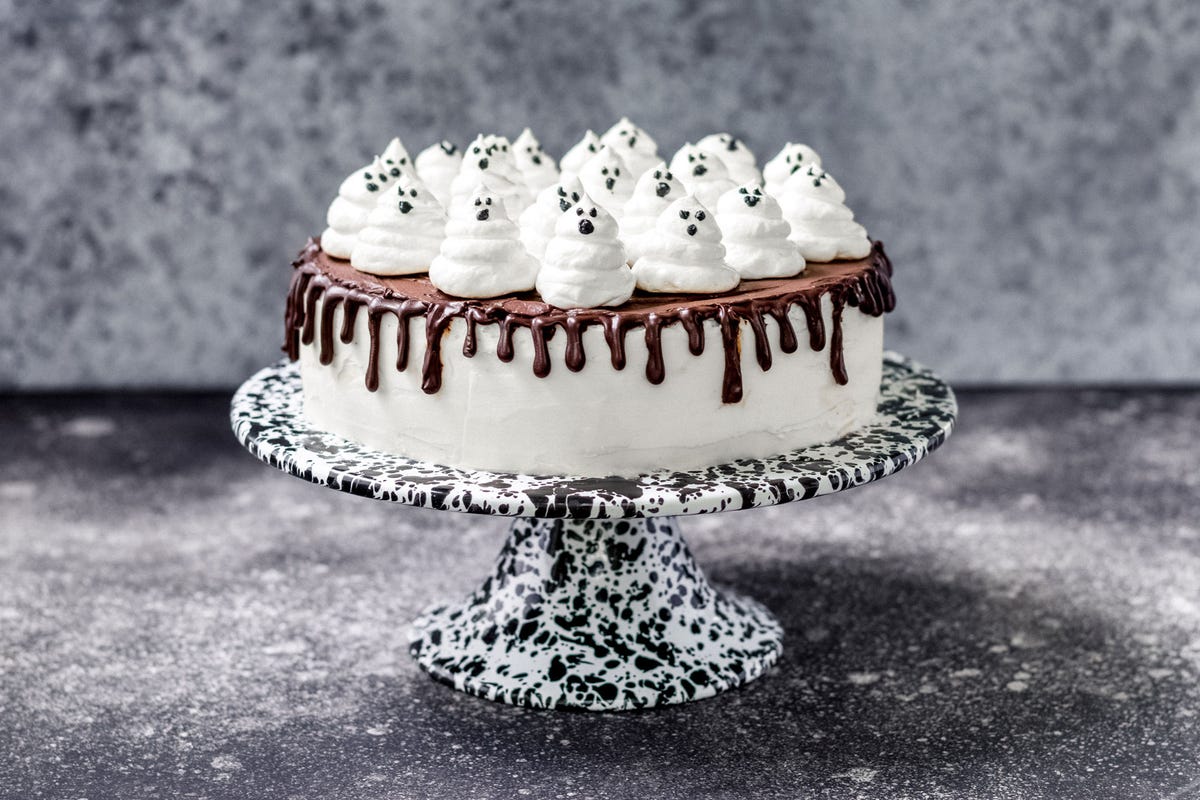 While this cake may seem like some work, it's definitely worth the end result. This cake will have your guests doing a double-take when admiring your spooky dessert. A cake like this would be a perfect, haunting addition to any Halloween dessert table.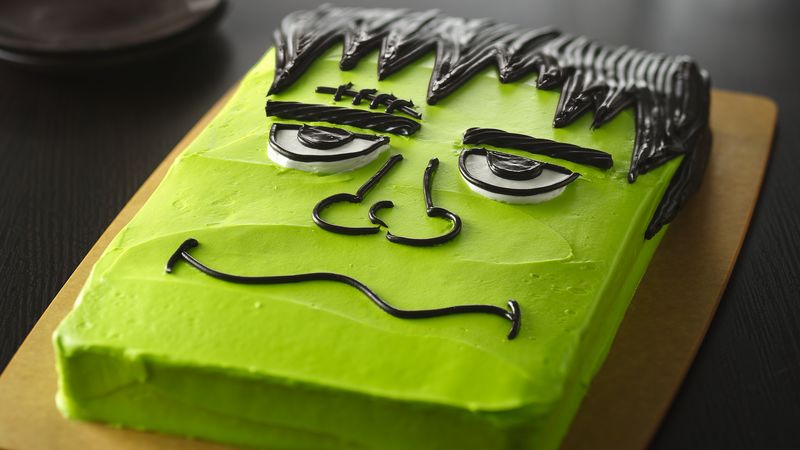 What's Halloween without monsters? This green cake makes the perfect Frankenstein. He'll be a fun addition to any party!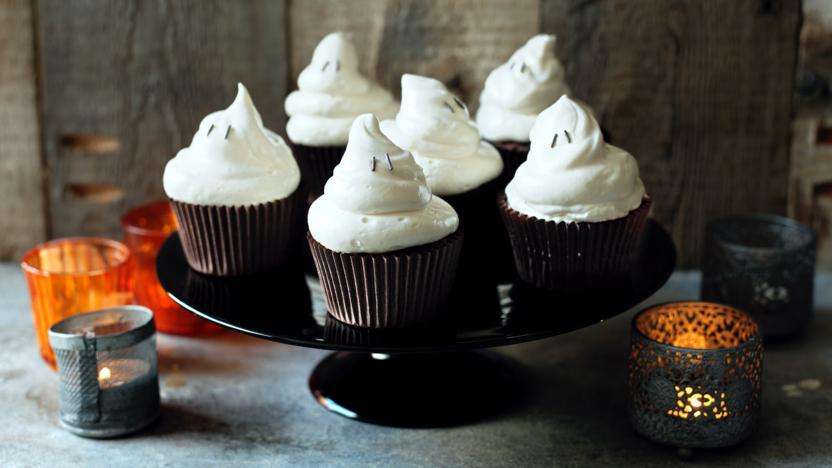 While big cakes are delicious, cupcakes are both fun and tasty. These are ideal for your Halloween party and are extremely simple to make! Arrange in a ghostly shape, frost, and that's it!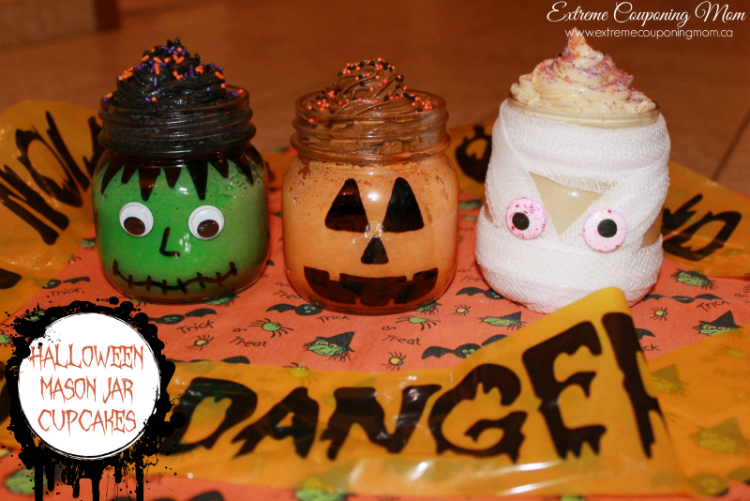 These could be a fun party favor as your guests leave! Get your kids involved by letting them decorate the outside of the jars. Make them into pumpkins, monsters, or whatever they find spooky this year.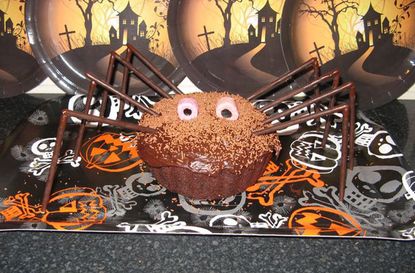 Birthday or not, this cake is simple, yet still perfect for Halloween! The big spider on top should be enough to give anyone the creeps. If it's not your birthday, create a small banner that says "Happy Halloween" or leave it out completely.
Need more inspiration to help make your Halloween party spooktacular? Check out these great ideas: