11 Boredom Busting Halloween Crafts For Kids
Table of Contents
We thought this list of kid's Boredom Busting Halloween Crafts would be perfect, plus you can also use them for Halloween party favors and party decorations. Some of the great ideas we found include Halloween Popsicle Stick Puppets, Duct Tape Mummy Jack-O-Lantern, Popsicle Stick Frankenstein Craft, Jack-O-Lantern Chalkboard Mason Jars, and Monster Cupcake Picks to name just a few. Keep 'em busy and keep 'em happy!
---
See Also:
Use up those extra popsicle sticks lying around your craft room to make these adorable Halloween puppets. Make mini pumpkins and friendly Frankenstein monsters with some paper cutouts, accordion fold legs, and creative coloring. After the crafts dry the kids can use their puppets to put on puppet shows with them. It's the perfect Halloween entertainment.
2. Duck Tape Mummy Jack-O-Lantern
A jack-o-lantern is a quintessential part of Halloween décor. We love getting creative every fall season with my pumpkin designs, and this duct tape mummy jack-o-lantern is such a fun addition. You can make it in just a few minutes with a roll of white duct tape and black ink or a black Sharpie marker. You are ready to create your own spooky decoration!
This popsicle stick Frankenstein craft is pretty easy to make and the kids can decorate him to look any way they want. It's a great Halloween art project that is cheap to make and looks super cute set up on your shelf. We think it would also be so fun to attach a string on the top of Frankenstein's head so he can hang it up on the wall or fridge.
4. Jack-O-Lantern Chalkboard Mason Jar
Chalkboard paint is one of our newest obsessions, you can add it to almost any craft project for added cuteness! These Jack-O-Lantern Chalkboard Mason Jars are the perfect example. Paint some plain glass mason jars with chalkboard paint, add a white chalk jack-o-lantern face, and finish with some twine wrapped around the top. It's the perfect way to display some orange or black flowers for the Halloween season.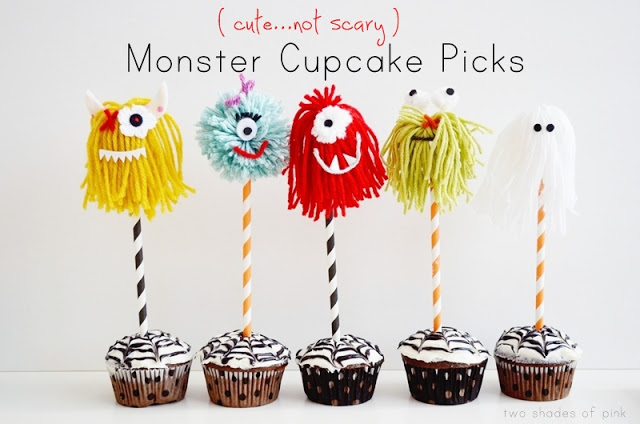 These adorable Yarn Monster Cupcake Picks are the perfect not-so-scary way to celebrate Halloween. Each little creature starts with a brightly colored yarn pompom, but the rest of the creative touches really make them special. Add eyeballs, teeth, horns, and more to customize your monsters. Add a patterned paper straw and stick it into your cupcakes for a friendly spooky treat.
Here's a simple hanging bat craft for kids using recycled toilet paper rolls. These adorable cardboard tube bats are a great way for kids to help decorate for fall or Halloween. They also make a great activity to go with the children's book, Stellaluna. Read the book as a family and then make these adorable little bats hang up around the house.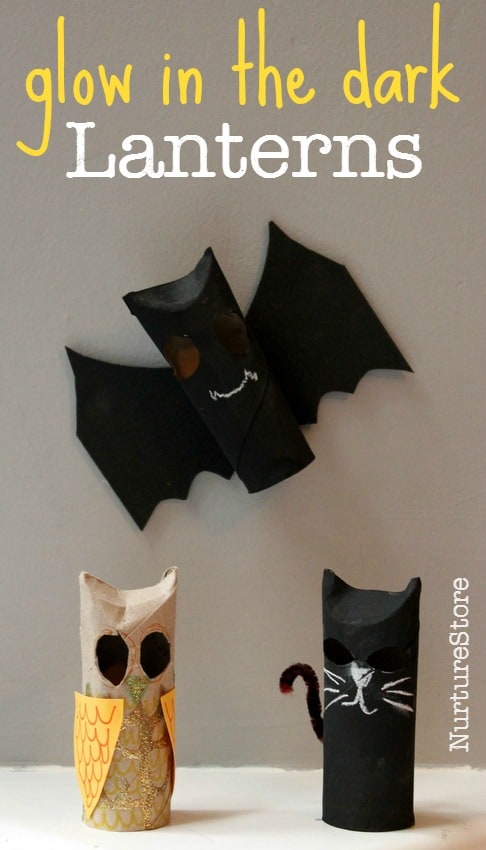 Place these fun little glow-in-the-dark Halloween lanterns around your front yard for an adorably spooky way to decorate this October. They are super easy to make and look fantastic when they are lit up. Glow-in-the-dark bats and cats are made following this simple tutorial with toilet paper rolls, black paint, construction paper, and pipe cleaners.
Nothing beats an easy homemade fall decoration that will survive storage for years to come. This Rolled Paper Pumpkin Craft is an adorable piece to place on your fireplace mantle or a shelf in your home. All you need one make it yourself is multicolored construction paper, scissors, and glue. That's it. With your help, little ones can even help make it.
Pompoms are really cute, but they normally take forever to make. Follow this blogger's easy trick that makes them super fast and easy enough for anyone to handle. Since it is almost Halloween, you can use the tip to make a few of these giant pompom spiders to decorate your house for Halloween. How fun would it be to have a bunch of these cute spiders hanging up in your entryway?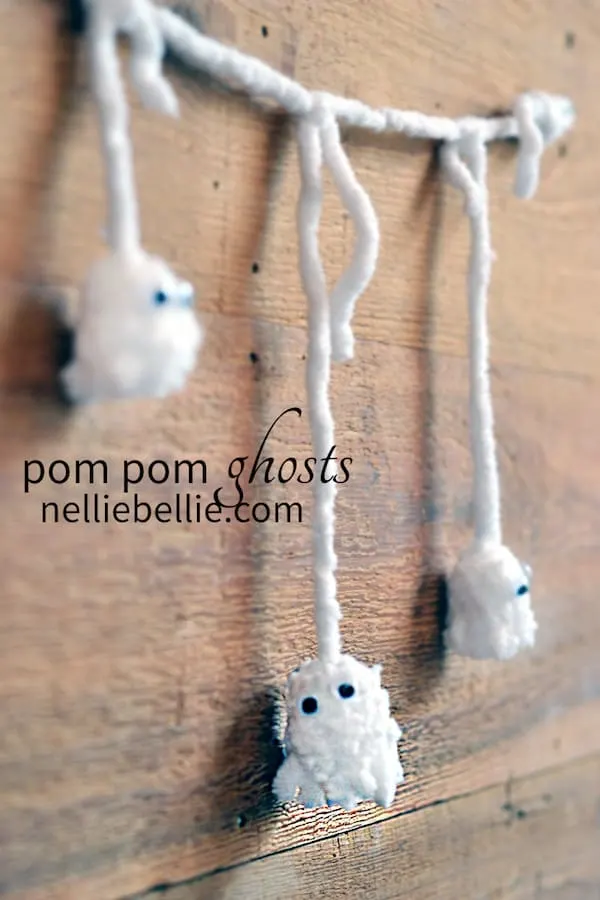 The adorableness of these little pompom ghosts is off the charts. Thankfully, this adorableness is easy to achieve with a few simple supplies and this super easy DIY tutorial. So you can make a bunch of these little ghosts and fill your home to make your guests ooh and aah. You just need some fuzzy white yarn, tiny googly, and a plastic fork to get crafting.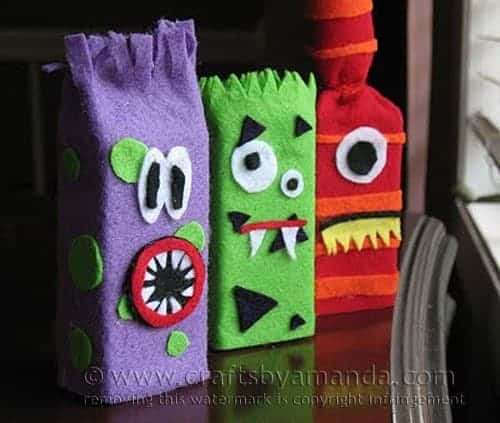 Spookify some regular old juice boxes with this fun recycled DIY project. There are endless possibilities with these guys, limited only to your imagination. Empty juice boxes get wrapped with felt and then decorated with all sorts of fun felt features. Make some hair for your monsters by fringing the edges, adding some felted fangs, and getting creative with patterns or textures.
Don't miss these Halloween crafts that are full of spooktacular fun: