It's winter time and that means the weather is getting colder and more unpredictable by the day! Ice, snow, and freezing temperatures may keep us stuck indoors, but make the most of it by checking out this week's 10 Most Popular Creative Ideas from our Facebook page. From cheeseburger soup to mini pot pies to red velvet brownies to little lemon drops — there are lots of delicious treats to keep you and your taste buds happy. Which is your favorite this week?
---
See also
Relax and enjoy this delicious Paradise Smoothie for breakfast or even as a sweet treat.
These 29 Cake Batter Cookie Recipes are not to be missed.
---
Here are our facebook followers favorite posts from this week:
1. Valentine's Day Red Velvet Brownies :: Just a Taste :: Share it on Facebook HERE.
This Valentine's Day, rekindle your love of brownie bites! These red velvet brownies combine cheesecake, red velvet cake, and brownies into the perfect dessert trifecta! And you can enjoy the deliciousness of all 3 in one easy-to-make dessert. Prepare yourself for love at first bite.
2. Yearly Hand print Canvas Art :: Mama.Papa.Bubba :: Share it on Facebook HERE.
You can't hold your child's hand forever, but you can remember the size of their handprints with this awesome yearly handprint canvas art keepsake idea. These pieces of art are made using 8" canvas squares, crafter's acrylic paint, foam brushes, and a paint pen. This is such a simple craft project, but something you will treasure forever!
3. Little Lemon Drops :: Butter with a side of Bread :: Share it on Facebook HERE.
Little bite-sized treats, delicious, and perfect for a party? Now that I've got your attention, be sure to check out the recipe for little lemon drops! This recipe starts with a cake mix, and yields about 75 bite-sized portions, perfect for large gatherings. Be prepared for them to disappear right before your eyes.
4. Cheeseburger Soup :: The Recipe Critic :: Share it on Facebook HERE.
Award winning, and sure to be a favorite with your family, this cheeseburger soup is made from fresh ingredients and topped with cheese, making it a perfect go-to recipe for a night of comfort food. You'll only need 15 minutes to prep it, and another 30 minutes of cooking time. In less than an hour, you'll have a cheesy, flavorful meal that everyone is sure to love.
5. Cilantro Lime Avocado Salad :: Boys Ahoy :: Share it on Facebook HERE.
We all need a guilt-free recipe that is full of flavor. This recipe for cilantro lime avocado salad is perfect for a lighter lunch or dinner. Serve it up as a salad, or wrap it in lettuce or your favorite tortilla and eat it as a sandwich. You'll love the taste and the versatility!
6. Cheeseburger Burrito :: Noshing with the Nolands :: Share it on Facebook HERE.
When a recipe is perfect for a weeknight meal or your next tailgate, you know you've found a winner! This cheeseburger burrito recipe is both. Plus, it is easy to prep (only 10 minutes), and cooks up in no time (an additional 10 minutes). Add it to your family's must-try list!
7. Mini Chicken Pot Pies :: Princess Pinky Girl :: Share it on Facebook HERE.
When food is adorable, mini, delicious, and easy to prepare, it almost feels wrong to say you "cooked" it. These mini chicken pot pies couldn't be any easier to make, boasting a simple 4-item ingredients list. Plus, you bake them in a cupcake tin. So what are you waiting for? You'll be so grateful for another menu item to add to your list!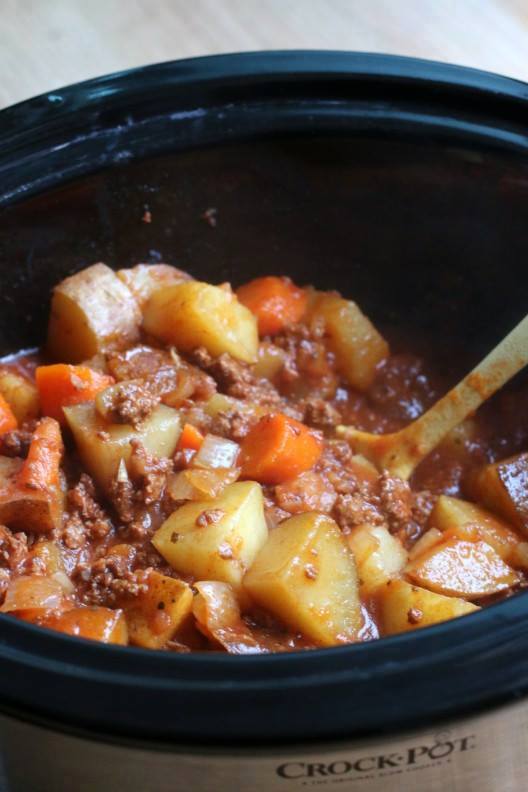 8. Poor Man's Stew :: The Magical Slow Cooker :: Share it on Facebook HERE.
Let's be honest, feeding a family is expensive! Sometimes we need a budget-friendly meal that uses up ingredients we already have at home. This poor man's stew is a hearty choice that can feed a large family for less than $10! You can use up those spare potatoes, leftover ground beef, carrots, onions, and garlic. Add in some tomato paste and seasonings and let your slow cooker work for you as it simmers these ingredients all day until perfection. Serve it with a side of buttered bread, for a great family meal.
9. Broccoli Apple Salad :: The Recipe Critic :: Share it on Facebook HERE.
Do you want a salad full of delicious flavors and textures that is sure to become an instant favorite with your friends and family? This broccoli apple salad is it! Full of broccoli, cranberries, pecans, carrots, and apples with a creamy dressing on top, you'll be wanting seconds (and thirds) yourself!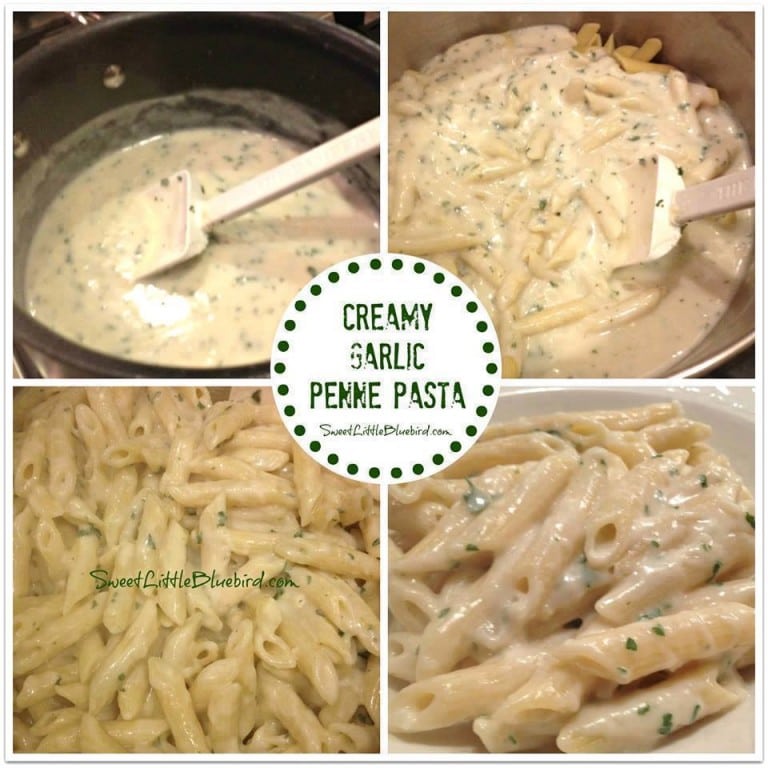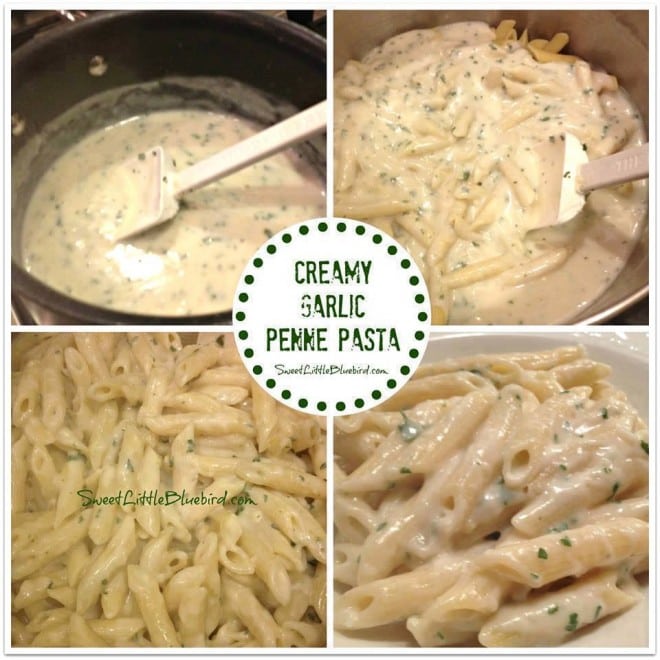 10. Garlic Penne Pasta :: Sweet Little Bluebird :: Share it on Facebook HERE.
This kid-approved garlic penne pasta recipe is quick and easy to prepare, but doesn't sacrifice taste! It's bound to be a favorite of all garlic and pasta lovers. Plus, it's versatile! Dress up with seafood, chicken, or veggies for a heartier main dish, or dress it down and serve as a side! Prepare yourself for the creamy, garlicky amazingness!
Create your own delicious recipe with these great sources gathered by the team at Spaceships and Laser Beams.
(Amazon Affiliate Links)
Check out more great recipe ideas.
29 Casserole Recipes Your Family will Love