Star Wars Themed Food Ideas
Table of Contents
I hate to say this out loud so I'll whisper: I've been thinking about back-to-school.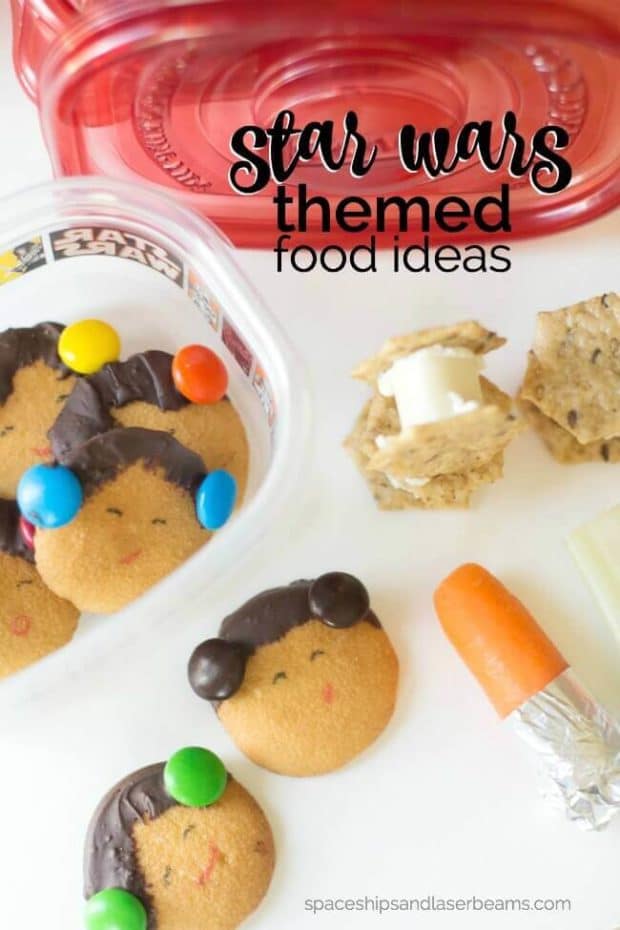 (Psst, check out these Star Wars themed birthday party ideas!)
When I made my Walmart run last week, I couldn't help but think about school. I noticed all sorts of deals on school supplies and back-to-school lunch solutions.
Even so, I am not wishing the summer away. Far from it. It's because summer has been so awesome, I've been thinking of ways to extend the laid-back feeling that summer does best.
My un-scientific analysis reveals:
Summer isn't just about the weather; it's the attitude.
Cutting down on commitments multiplies peace.
Relaxing expectations makes room for more spontaneous fun.
Planning ahead and being organized eliminates a lot of stress.
That last one is my greatest challenge. I've always been more of the spontaneous sort. Still am. But I'm seeing the benefit of less stress so I'm working on it.
So, back-to-school is on my radar. One of the things I noticed that Walmart is selling is Glad Disney Multipacks, with designs.
I'll love knowing Sam's lunch contents will still be fresh and protected from smooshing and drying out. Glad food containers are dependable. And reusable. And they're BPA free.
I also appreciate the Glad Disney Multipacks are dishwasher and microwave friendly, plus the 14-piece set is easily stackable when it's not in use.
They will be perfect for packing Sam's back-to-school lunches. I know he'll love opening his lunch bag and finding the Star Wars containers.
He'll also love fun food ideas. I'm thinking a Star Wars themed lunch is just the sort of thing to make a second grader grin.
Oh, be aware that Walmart and Walmart.com are the only places the Glad Disney Multipacks are available. Plan ahead + pick some up on your next Walmart run = no last minute stress!
STAR WARS LUNCH
Light Sabers
6-8 baby carrots
2 stalks of celery
hummus, ranch dressing, peanut butter, etc.
Cut each stalk of celery in half, length wise, then cut into 2-3 inch sections. Wrap the ends in foil.
Princess Leia Cookies
6-8 vanilla cookies
½ c chocolate chips
candy coated chocolate candies or regular size chocolate chips
edible markers (found in the cake decorating section)
In a microwave safe bowl, melt chocolate chips in 30 second intervals until completely melted. Dip one end of the vanilla cookie into the chocolate and stick two chocolate candies on the sides. Refrigerate for 3-5 minutes to let the chocolate set.
Use the marker to draw eyes and mouth onto each cookie.
TIE Fighter Cheese and Crackers
hexagon-shaped crackers (you might have to hunt a little, but you can find them!)
mozzarella cheese stick
cream cheese
Cut the cheese stick into ½ inch sections.
Put a little bit of cream cheese on a cracker and stick the piece of cheese on top. Add cream cheese to the other cracker and press down on the top of the cracker.
This is a sponsored conversation written by me on behalf of Glad. The opinions and text are all mine.