17 Genius Desserts Made In A Muffin Tin
Table of Contents
If you are looking for some great recipes for your dessert table, look no further than these Muffin Tin Desserts. These desserts are easy to make, delicious, and easy to eat. We love anything bite-sized that can be eaten with one hand and are sure these recipes will inspire you to get baking right away.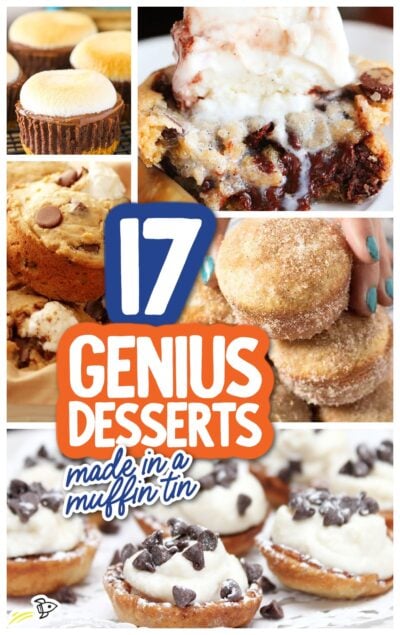 ---
See Also:
These adorable mini apple pies are a quick, easy, and personalized way to serve up apple pie (our apple pie cookies are another great recipe, too). You'll want to ensure the apple slices are cut up a little bit more than if you were making a traditional apple pie. They make the perfect easy dessert or breakfast snack on the run.
This amazingly fun Reese's peanut butter bites are bursting with the chocolate peanut butter goodness that we all know and love. The cookie exterior is shaped into a perfect little cup. You won't be able to just have one.
These fruit pizza cupcakes are made by baking sugar cookie dough over an upside-down cupcake pan, to create delicious bowl shapes. Then, they are filled with icing and fresh colorful fruits to create the cutest personal pizza cupcakes. We love that you can have your kids create different toppings to personalize their pizza cupcakes.
4. Sweet Mini Monkey Rolls
Monkey Rolls are one of our favorite desserts. These mini monkey rolls are made using dinner rolls, butter, and homemade cinnamon sugar. Then, they are slow-baked to flaky sugary goodness. Making them personal-sized will definitely help with portion control because it can be tempting to eat the entire tray.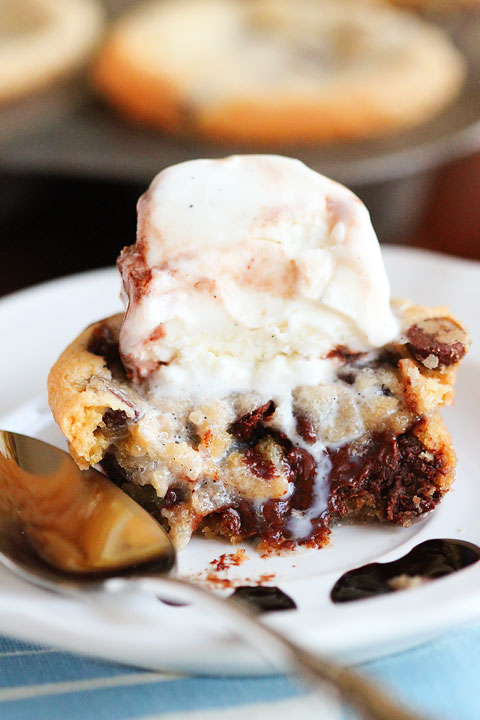 Decadent chocolate lava cakes are turned into cookies with this fun and delicious recipe. Try topping these with some fresh vanilla ice cream.
These chocolate berry cups sound like a fresh and delicious dessert. These can be made ahead and frozen until you are ready to serve them, which will save you a lot of time if you have a big dinner planned.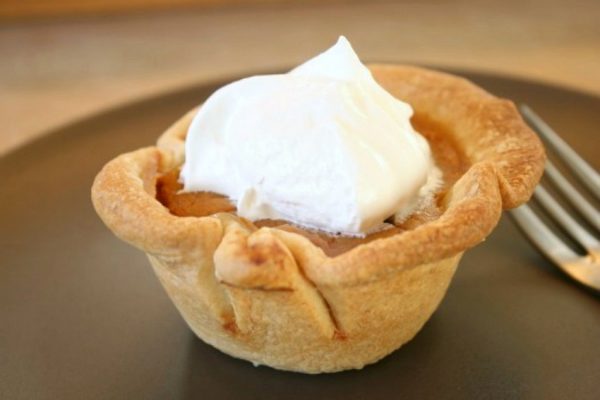 Making pumpkin pie is a staple of many holiday dinners. With these personal-sized pumpkin pies, no one will be fighting over the last slice of pie. These also make a great dessert dish to bring to a party or potluck. The pie is made using store-bought pie crust which takes a lot of the work out of making homemade pie crust.
8. Mini Cherry Pies
Like the pumpkin pie above, creating personal pies is a popular craze that never goes out of style. Have fun and get creative with the little designs on the top of these pies, it's the perfect practice for making awesome pie designs. Cherry pie is definitely a dessert staple and these could not be easier. The fruit counts as healthy, right?
These elegant-looking sundaes are such a fun idea. They remind us of Turtles chocolates, with added deliciousness. Your kids will love adding their own toppings to these sundaes, then eating the whole thing, cookie bowl, and all.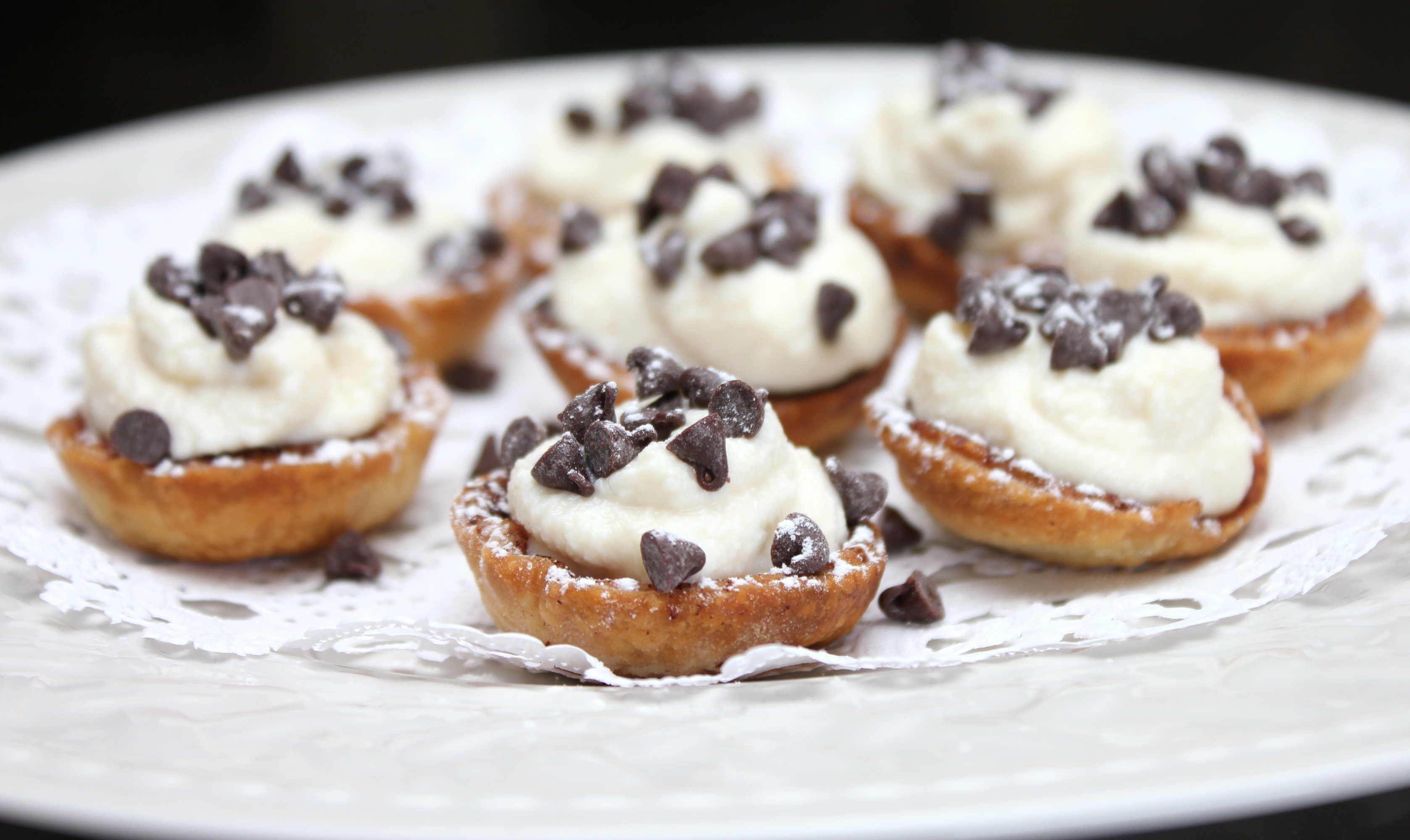 These yummy cannoli bites put such a fun spin on a classic favorite. They don't require any deep frying either, which we know you will definitely appreciate. Add different toppings to each one with melted chocolate, they taste just like the real thing.
These S'mores cookie cups are delicious. With a graham cracker cookie crust, toasted marshmallow, and topped with chocolate, you can enjoy the outdoors and bake them up all year long.
This awesome recipe was specifically made to bake with your kids, which is always a family favorite pastime around here. These S'mores cookies are made with a delicious chocolate chip muffin recipe, marshmallows, and a graham cracker. Your kids will think they are so cool!
It is hard to resist waiting for these bad boys to cool before you dive in. These cookies are light, flaky, and delicious. They are then stuffed with a delicious peanut butter cup to finish them off. This recipe has a high yield, which makes it perfect for giving away at a cookie exchange, or you can just enjoy them by yourself!
These Oreo turtle cheesecakes are so decadent as they are chock full of favorite ingredients such as Cheesecake, caramel, Oreos, chocolate, and caramel. They make a great party dessert, or a great dish to bring with you to your next potluck or backyard BBQ.
These mini S'mores cheesecakes taste absolutely amazing. This recipe will yield you about a dozen mini cheesecakes, which a family can easily polish off, they're that good. The mini marshmallows, graham wafer crumbs, and melted chocolate on top of these really pull all of the S'mores flavors together.
Pineapple upside-down cake can be a daunting task, but these pineapple upside-down cupcakes are the perfect solution. They taste just like the original and are easily made in a muffin tin to save you all of the hassles.
Who says donuts have to be hard to make? This easy recipe for cinnamon sugar muffins will taste like a traditional donut. They bake up in no time and are perfect for breakfast, or anytime really.
Check out these great recipes for more mouth-watering ideas: