How to Make Coral Cupcakes
It's Samantha from Sweet Eats Cakes (or here on Facebook) and Im back with instructions on how to make realistic coral cupcakes that will have your guests talking. If you missed my first post be sure to check it out for other great Under the Sea themed ideas.
---
See Also
---

First up bake as many cupcakes as you will need to feed your guests. I used blue cupcake wrappers to tie in the Under the Sea theme. You will also want to make a batch of your favorite buttercream colored blue for ocean and grind up some graham crackers for sand and set aside.
So for the coral toppers you will need to buy CakePlay isomalt sticks in whichever color you choose. The sticks can be bought at your specialty local cake stores or online. The sticks can get kind of pricey so you may just want to stick with one color but, you can get a lot of coral out of one pack of sticks. You can probably get about four dozen coral toppers out of one pack of sticks.
So next break up some sticks and place them in a silicone cup and place in microwave to melt. Heat the sticks in 30-second increments until fully melted. Be very careful at this point this is molten sugar you are dealing with and can burn you if it comes in contact with skin. Take sugar out of microwave and allow to cool for a minute before proceed to the next step. You want to let all of the bubbles on top of the sugar dissipate.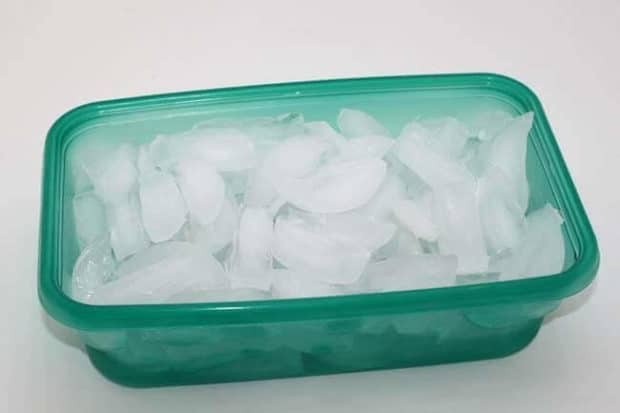 While you are waiting for your sugar to cool get a container (can be plastic) and fill to the top with ice. When your sugar is ready pour sugar over the ice to form the coral. Again, be very careful if you didnt let the sugar cool long enough it could splatter while you pour.
After you have poured the sugar over the ice it cools almost instantly so it is safe to handle. Carefully remove the ice from the sugar to reveal your coral pieces. Place coral pieces on a Slipmat to dry until ready for use.
If you live in a humid area the sugar will be sticky for a while so do not handle or you will leave fingerprints in your sugar. After the leftover sugar in the silicone cup has cooled can be broken into pieces and reused.
To complete your cupcakes ice in blue buttercream ocean and sprinkle with sand. When you are ready to serve your cupcakes break off a piece of coral and insert into icing to complete.
Thinking of planning an under the sea birthday bash? We think you'll love these party sources put together by the Spaceships and Laser Beams crew.
(Amazon Affiliate Links)
Shark Cupcake Picks – 24 ct
Shark Splash Cupcake Pick Decorations with Matching Baking Cup Wrappers, 12 Count
Shark Splash Jointed Happy Birthday Banner
Ferrara Candy Blue Sharks 1.5 Lb
Shark Cookie Cutter, 4.5-Inch
Shark Party Decoration Kit
Party Destination Sharks Sports Bottle (1)
Splashin' Pool Party Lifeguard Chair Placecard Holder Tabletop Decorations (8)
Unique Royal Blue Polka Dot Table Cover, 108″ x 54″
24-Pack Party Candy Cups, Striped, Kiwi Green
Fish &Chip Party Stand With 12 Paper Cones
1 Pound Bag of Water Beads – Blue
Ocean & Beach Backdrop Party Accessory (1 count) (1/Pkg)
Be sure to check out more boys' under the sea bash ideas here:
Under the Sea Baby Shower
Easy Sea Creature Candy Pops