Party Crafts and DIY
19 DIY Tire Projects
By
| Last Updated:
Reduce. Reuse. Recycle. We've heard those three words over and over.  Wondering what to do with those old tires you've been holding on to?  Check out these 19 DIY tire project ideas, and put those worn treads to good use.  From teeter-totters to planters to swings and more, you'll be so happy you hung on to those tires! Bonus: you'll feel great about not adding more to the landfill!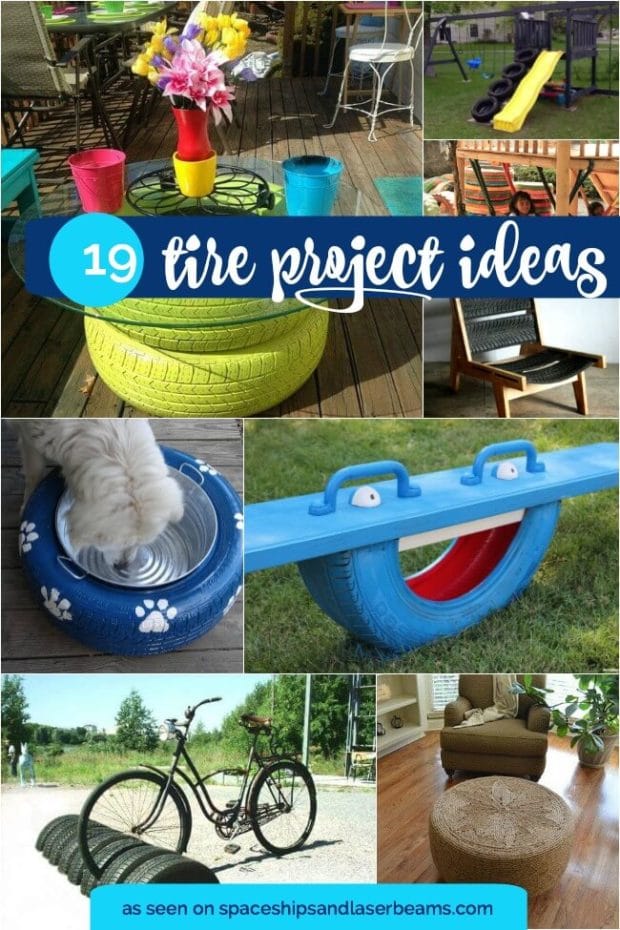 ---
See Also
---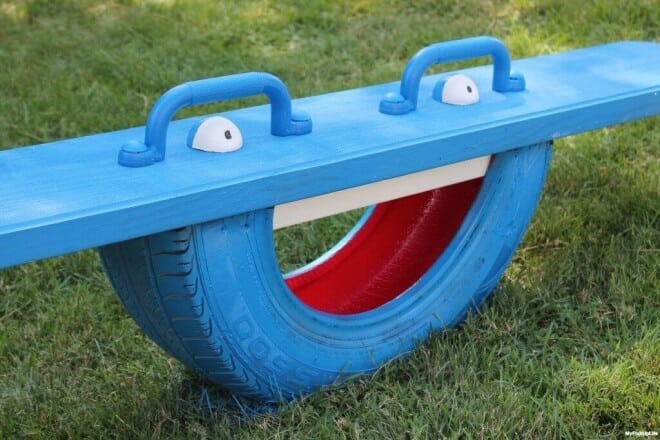 1. Tire Totter :: My Fix it Up Life
2. Tire Table :: East Coast Creative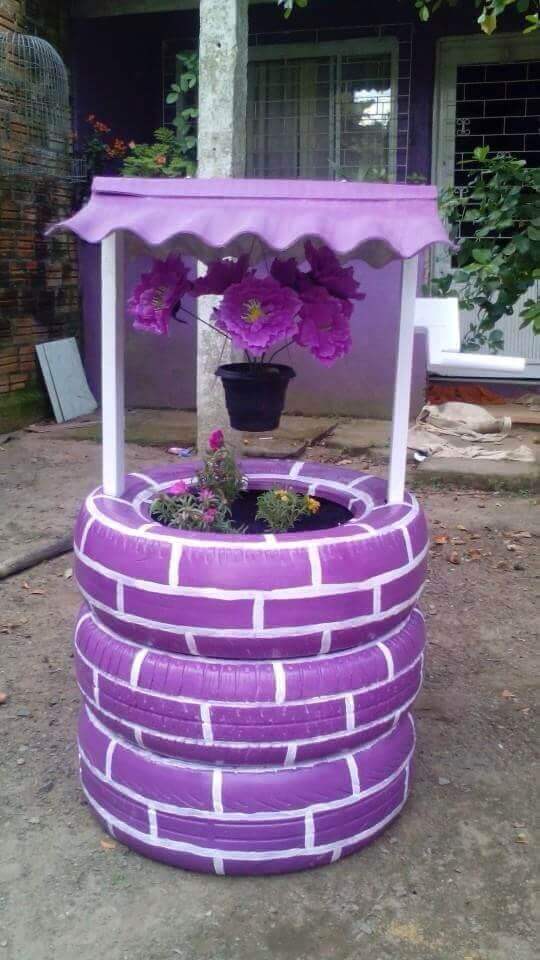 3. Tire Wishing Well :: as seen on Smart School House
4. DIY Tetherball Set :: Simply + Kierste
5. DIY Tire Planter :: DIY Show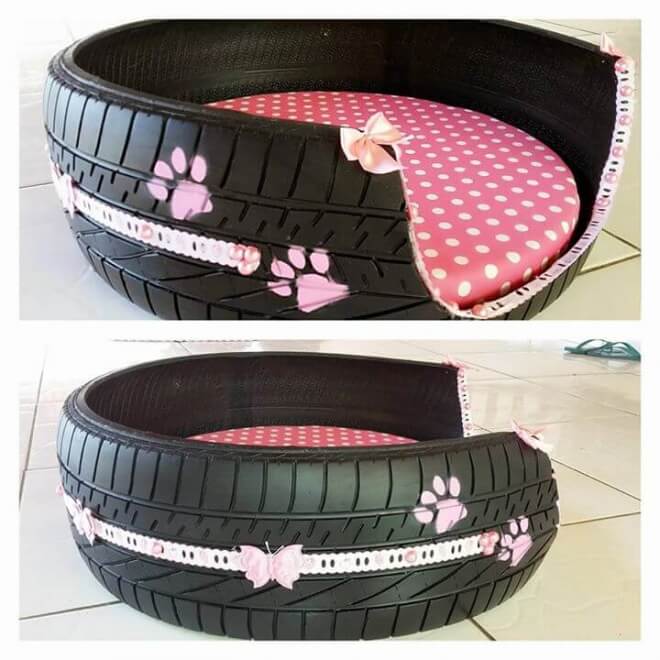 6. Tire Dog Bed :: Portal do Dog
7. Tire Sandbox :: Raise a Boy, as seen on I Heart Naptime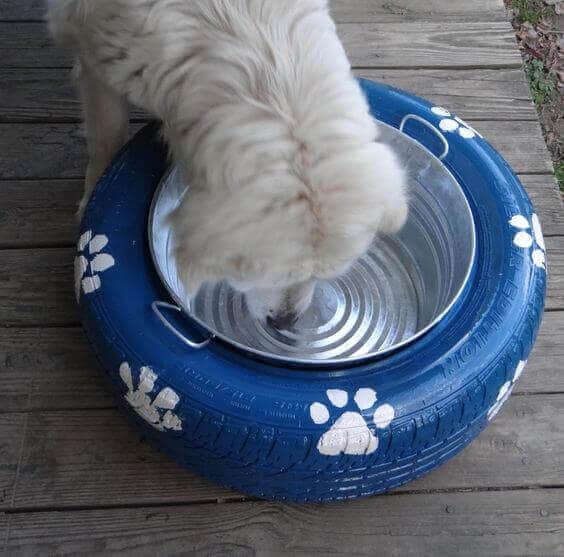 8. Spill Proof Tire Dog Bowl :: Rural Mom
9. DIY Tire Seating :: Home Talk
10. Tire Ottoman :: That Was a What?!
11. Swing Set Tire Ladder :: Exploring Domesticity
12. Tire Table :: Madcap Frenzy
13. Tire Valance :: Itsy Bits and Pieces
14. Tractor Tire Pond :: Dream Garden 101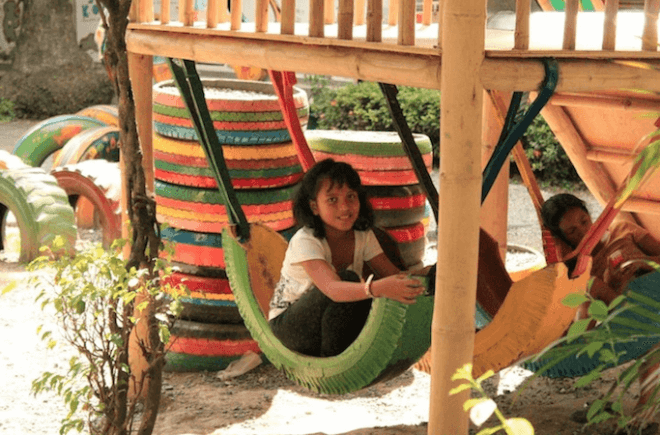 15. Half Tire Hammock :: Playground Ideas, as seen on Shareable
16. Tire Bike Stand :: RecycleArt
17. Tire Chair :: Gideon Zadoks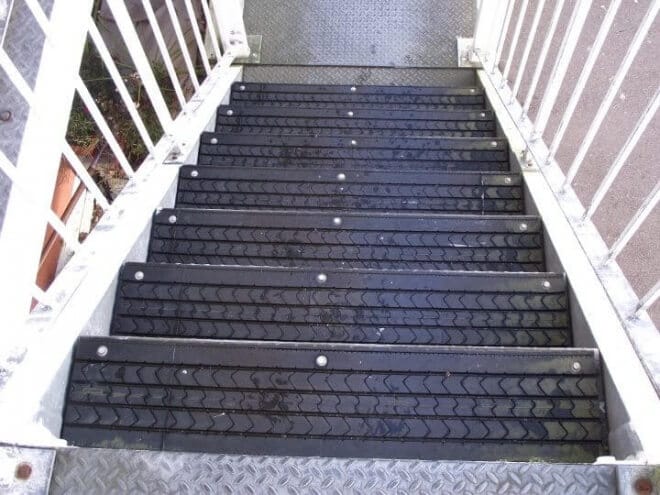 18. Tire Tread Stairs :: Nyssa
19. DIY Tire Toy Shelves :: Spaceships and Laser Beams
Kids will love craft day with these Amazon Affiliate links gathered by the team at Spaceships and Laser Beams
Check out more DIY ideas your kids will love creating with you.