15 Perfect DIY Halloween Costumes
Table of Contents
Has your child decided what they want to be this Halloween? Halloween is a favorite holiday because we all get to be someone we are not for a day and let's face it, any excuse to eat candy and cupcakes is a good one. Some of the most fun Halloween costumes are the ones you can make at home with easy-to-find supplies. What themed costumes can you make? Well, anything from a Toy Army Man, Indiana Jones, an Astronaut, a cowboy, a train, a Viking, Peter Pan, and a Marshmallow man, to Clark Kent, Charlie Brown, Up characters, a Lego piece, a Strongman, Dwight Schrute (from The Office) or a Stick Figure. Here are some of the best DIY Halloween Costumes from around the web.
---
See Also:
---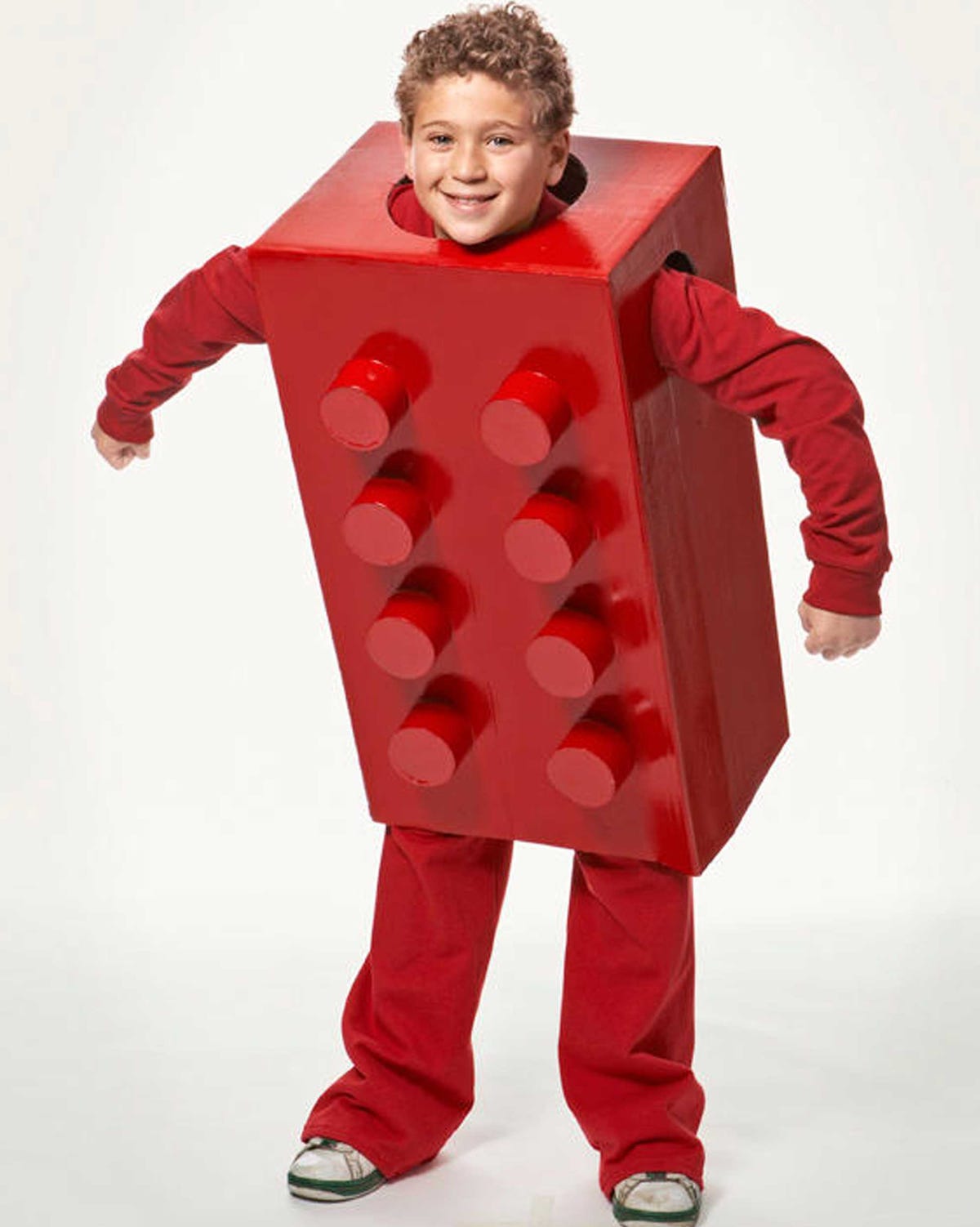 If your boy loves Legos, then why not be one for Halloween? Let him pick out his favorite color Lego brick and get to work on making this super easy costume. With some boxes and a little spray paint, you can have a great-looking and super fun costume in no time!
If your kids love Legos and adventure, this costume is perfect. This DIY costume may take a little work, but the results are sure to pay off when your child has the best costume on the block. If your child is not into Indiana Jones, then have them pick their other favorite Lego characters and get started on creating one of the coolest costumes out there.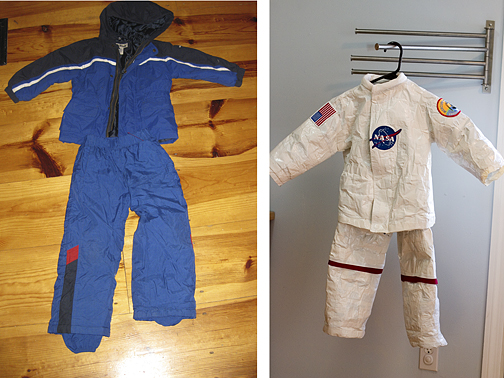 Create an "out of this world" spacesuit with an old snowsuit and some duct tape. Who would have thought those two would come together to make such a cool costume that your child is sure to love? Not only is this costume cool to look at and DIY, but it doesn't cost much either. That's a plus score in our book.
This Russell costume from Disney's Up is full of detail from the patches on the sash to the balloons. Bonus points if you turn it into a family costume and dress up as other characters such as Carl from the movie.
5. Train Costume
Have a little one who's just obsessed with trains? This DIY costume would be a perfect choice then. Easily put this costume together with some boxes and spray paint. Also, the wheels are simply paper plates, meaning you may already have some of the items in your home. Affordable and adorable–two of my favorite things.
If you need a last-minute costume or maybe your kid loves Vikings, then this costume is for you. Put this costume together with basic pieces from your child's wardrobe such as a plain-colored shirt and pants. All of the components for this costume come together easily for a fun costume.
This unique costume idea would be perfect for the toy army-obsessed kid in your life. By gathering all of the items together and spray painting everything green, you get your costume. It's that simple.
Perfect for the little kid that might not want to grow up. This cute Peter Pan costume is highly adorable and highly easy to make. The tunic is simply a cut piece of felt. So easy to put together, you can have it done in no time. This will also be a good costume to put together if you're in need of one at the last minute!
We can't get over how adorable this costume is. Really, just how cute is this? Turn your little one into the marshmallow man with this easy DIY costume. You'll be sure to get plenty of "aws" along your trick-or-treat route.
For the little superhero in your life. This costume is easily put together by getting a Superman shirt, or even making your own, and sticking it underneath regular clothes. Find some glasses to up the cuteness factor, and your costume will be ready to go.
For this DIY costume, you probably already have most of the items needed in your home. This means you can put this costume together in a snap if needed. The adorable muscles for this costume are created by little basketballs — how crafty. Use some clothing you already if you don't want to find the striped shirt, and you're all set. How easy is that?
This famous character is perfect for a costume and is so easy to create. Find a yellow shirt and go to town with a black marker making those infamous zig zags. Your child might have fun coloring his own clothes on purpose. The only other part of the costume you'll need to make is the sign, which is super easy as well. This costume is creative and simple, perfect for DIY.
This costume takes the cake for creativity. Not only is it super creative, but it's also super easy to put together. With some black electrical tape and white clothes, you'll have a stick figure in no time. Your girl or boy is sure to love how fun this costume is and none of his friends will have it either.
The cowboy outfit for this costume can be put together with a few simple items from his closet. Of course, every cowboy needs his horse, right? Put this pony together with a few cardboard boxes and paint. You'll have a creative and crafty costume that he might even want to play with over and over again!
If you've seen The Office, then you'll know that Dwight Schrute is one of the most lovable and funny characters on the show. Why not turn your toddler into him? With the classic yellow button-down shirt and the perfect tie to match, all you are missing is the signature glasses!
Don't miss these great ideas for fun DIY and crafts: