12 Savory Pumpkin Recipes
Table of Contents
Did you know the Jack-o-lantern is not just a pretty face? Pumpkin is low in calories and it's a storehouse of lots of anti-oxidant vitamins. It is DELICIOUS in a number of savory dishes that are just right for fall.
This round-up of savory pumpkin ideas includes ravioli with brown butter sauce and pecans, sweet pumpkin fries, pumpkin peanut soup, roasted pumpkin quiche, pumpkin cheddar mac and cheese, and roasted butternut pumpkin. There are plenty of options kids will like!
---
See Also:
---

This recipe for Spicy Roasted Butternut Pumpkin will surely warm up your kitchen this autumn. Generous slices of butternut pumpkin are perfectly seasoned with a blend of coriander, oregano, fennel, and chili then baked until tender. It makes a delicious side dish or an autumn savory pie topped with pie pastry and crumbled feta.
Mellow autumn weather is not far away, and this very simple recipe will leave you with some warm spices to walk you through the upcoming fall. Smoky cumin and spicy chili peppers perfectly complement the natural hint of sweetness in pumpkin. Some chopped walnuts add just the right amount of crunch and a light balsamic glaze is truly lovely.
Transform your favorite Mexican dish into a dinner filled with fall flavor with this delicious recipe for Pumpkin Quesadillas (try this awesome recipe for steak quesadillas, too). It's a simple recipe that makes the perfect lunch, appetizer, or light dinner. Two tortillas get filled with a tasty pumpkin puree seasoned with chili powder, cumin, garlic, and nutmeg then sprinkled with shredded cheddar cheese.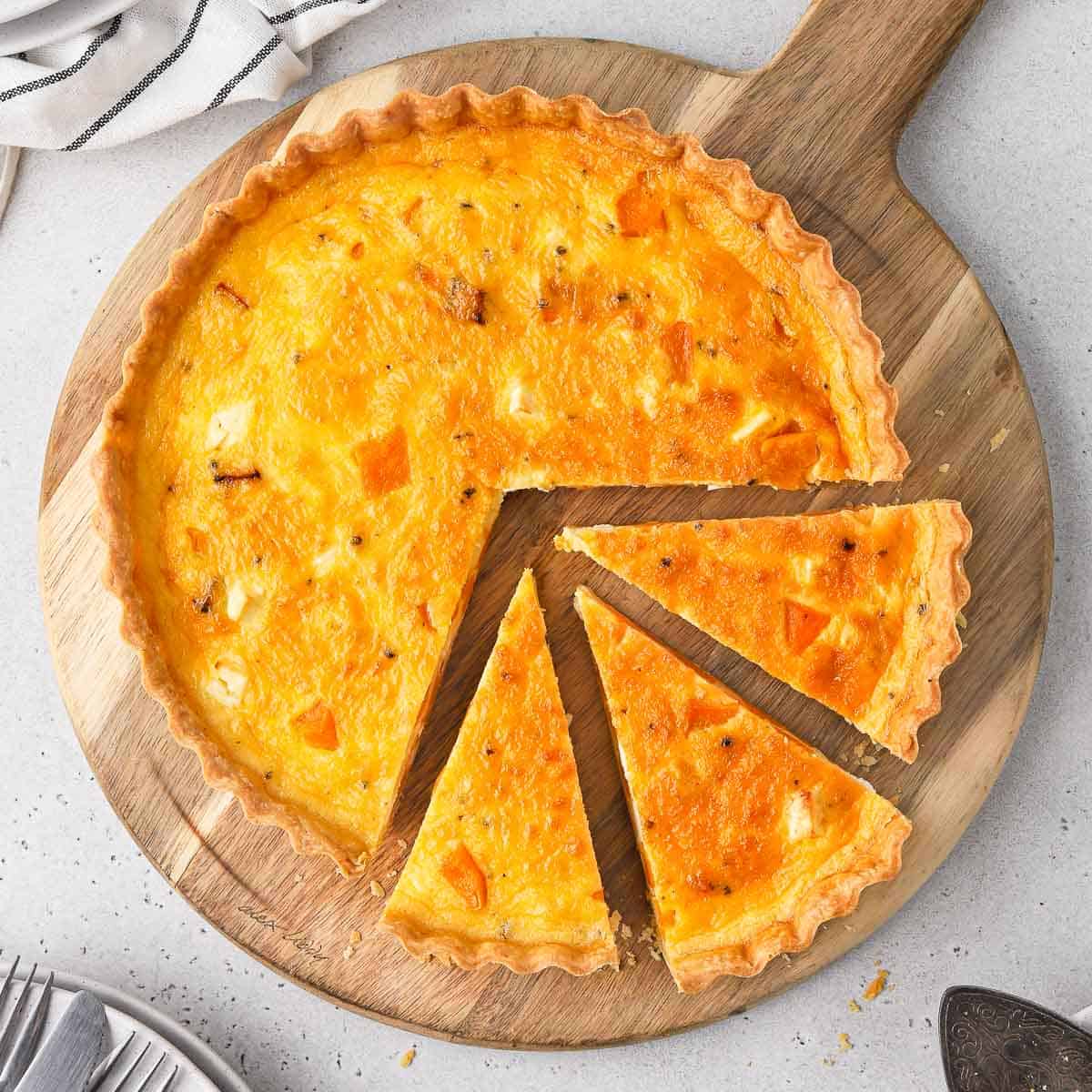 Pumpkin for breakfast? It's pumpkin season and if you love the flavor pumpkin adds to your palette, you'll love this roasted pumpkin quiche. Quiche is easily a breakfast favorite and by adding this roasted pumpkin to your classic dish, you create something entirely different that is perfect for any time of day.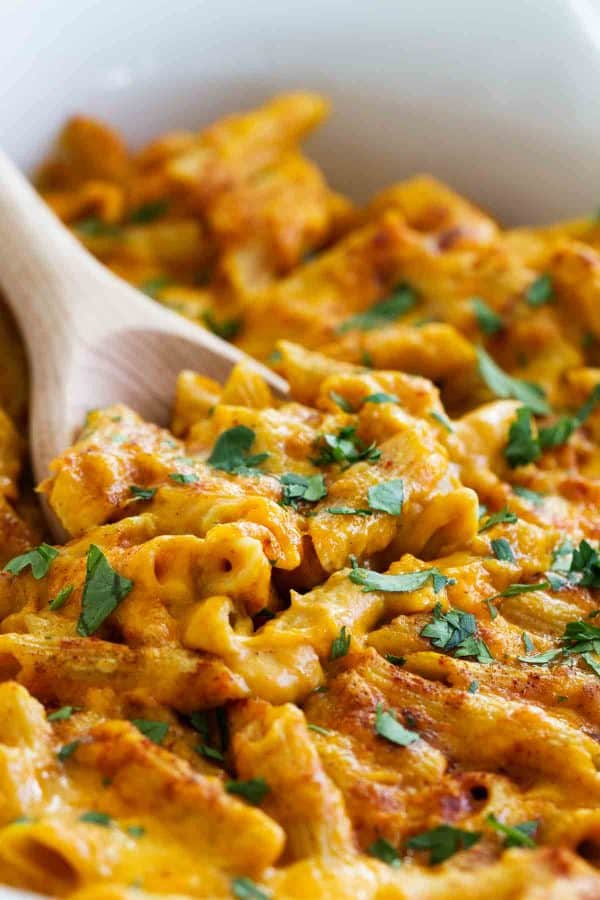 Talk about the ultimate comfort food. This Pumpkin Cheddar Mac and Cheese is the perfect way to add a pumpkin-flavored twist to a classic dish. A hearty pasta dinner is elevated with loads of creamy cheddar cheese and a splash of pumpkin flavor that adds a whole new depth. This will be your new go-to recipe on chilly fall nights.
Pumpkin ravioli with brown butter and sage is a classic dish for a reason: the color, texture, and flavor of winter squash and sage-seasoned browned butter are a match made in heaven. Ravioli requires a lot of work, but these gnocchi are super easy to make once you get the hang of it. Imagine dumplings with a perfectly crisped outside and soft, pillowy inside.
This Pumpkin Lasagna is one of those meatless dishes that we could happily eat every day. Layers of perfectly seasoned creamy pumpkin puree and creamy ricotta are nestled between sheets of tender homemade pasta for a hearty and warming dinner dish. Even the biggest carnivores will fall in love with this savory meal.
Strap on the stretchy pants and get ready to join in on Jess's latest pumpkin cooking craze. This creamy pumpkin fettuccine alfredo is the perfect dinner to come home to with cooler fall temperatures and crisp autumn air. It practically screams fall on a plate. It would also be a great dish to serve at fall dinner parties or as a side at your Thanksgiving feast.
Pumpkin Ravioli with brown butter sauce and pecans with everything made from scratch. This homemade delicacy is loaded with fresh seasonal ingredients and flavors that scream fall. If you have never made homemade ravioli before don't be intimidated, the step-by-step picture instructions make it easy to follow. It's a fantastic recipe to have on hand during the holiday season.
Mimicking one of their favorite dishes from a local restaurant, this blogger created a delicious recipe for sweet pumpkin fries. Pumpkin is cut into fries, tossed with a parmesan coating, and then baked until perfectly tender. They are fabulous for serving at holiday parties, football get-togethers, or a nice family meal.
Want more out of your traditional salad? Why not add pumpkin? It makes for a great addition that is full of flavor and is perfect for fall. This roasted pumpkin salad is full of color, flavor, and texture that will take your lunch, or dinner, to the next level.
Pumpkin French toast is the ultimate breakfast of champions. Sweet and spicy French toast bake is made the night before for an easy, early-morning breakfast or brunch that requires next to no prep time. It is full of rich flavor perfect for a crisp fall morning.
Even more fun pumpkin ideas: