10 Super Awesome Glow in the Dark Party Ideas
Table of Contents
From listening to moms of older kids, I know once they hit a certain age, they might want to have a party, but it's got to be something cool and not baby-ish. One idea that is hugely popular is a glow-in-the-dark party theme. Bending the rules of color and light fascinates almost everyone.
Interested? It can be hard to find glow in the dark party supplies. Really hard. What's a mom to do? With even this slightest DIY gene, you can easily make your own. Huuman Innovations has Blacklight Neon Paints that can make essentially everything glow under a florescent black light.
The premium quality paints are creamy and they can be used on lots of surfaces, including paper, wood, plastic, metal, glass and cupcake toppers!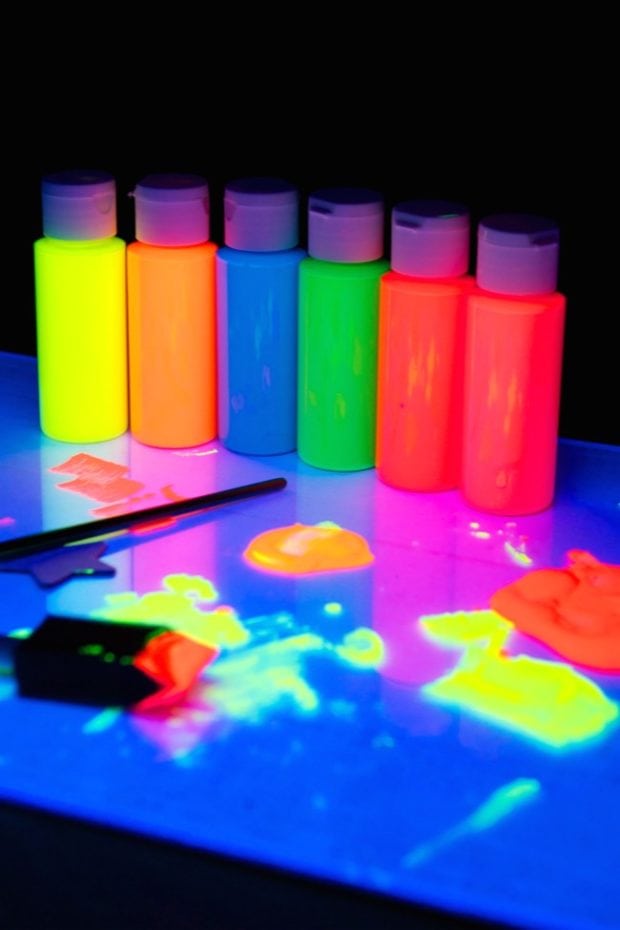 Because they are non-toxic, water soluble, eco-friendly and cruelty free, these paints are perfect for party arts and crafts, and body, face and costume makeup.They've been formulated and tested over twenty years so you can be comfortable with their quality and performance.
Here are ten ideas to use for hosting an amazing glow in the dark party. Remember you'll get the best glow in the darkest rooms:
1.) Start with the decorations. Whether you go all out and include paper or foam board wall murals or focus on dessert table décor, make the room glow with blacklight neon painted designs. For instance, painting chipboard cutouts and attaching them to straws can make the coolest decals.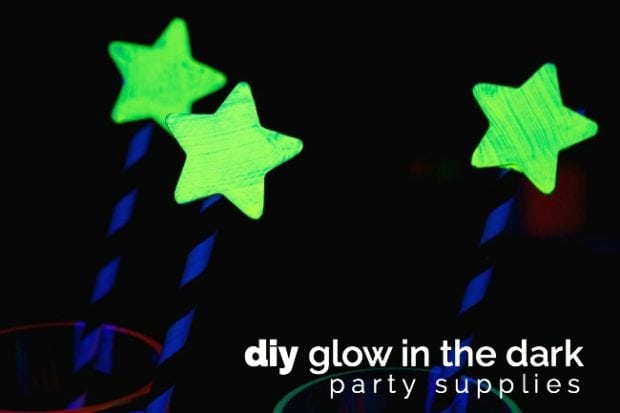 2.) Make guest table center pieces, banners, and party swag chains using combinations of neon painted paper, neon duct tape, and glow bracelets and necklaces.
3.) Even dishes can glow with blacklight neon paints. You can paint the base of cake stands (don't do the part that touches food).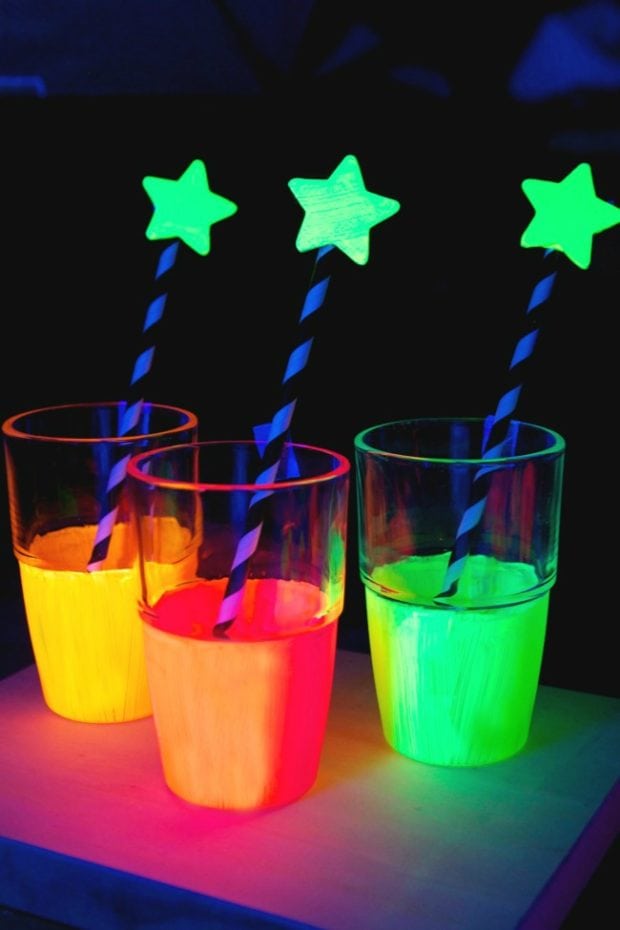 4.) Hand out glow necklaces and bracelets when guests arrive.
5.) Glow sticks can be attached to a hanging set of small, medium and large hoops for an instant party chandelier.
6.) Remove labels from clear water bottles, activate glow sticks, insert sticks in the bottles for colorful lights around the party space or outline the walkway to the door.
7.) Insert glow sticks in light colored balloons.
8.) Don't forget you can make glow-in-the-dark food and beverages. For beverages, add tonic water to the actual beverage if you want it to glow, but experiment with how much you need as it can be very bitter.
9.) Plan a few games. For example, use glow paint to make your own Twister or tic-tac-toe game. It's also easy to pull off having each guest paint their own canvas. A dollar store canvas + blacklight paint means an easy activity that will allow guests to unleash their inner Picasso under the blacklight.
10.) Invite guests to wear white or neon colored shirts.
TIP: Be sure to "charge" your glow sticks in direct light before the party. Blacklights will help keep things glowing. Once sticks are charged and then cracked open, their glow lasts no more than eight hours max, so plan accordingly.
Whether used to augment a sport theme, an eerie mystery, alien and outer space ideas or a club atmosphere, glow-in-the-dark can make party magic happen for any age, including those too-cool older kids. Grab your favorite Huuman and get ready to party!
Save 10% on your order by using this coupon code at checkout: GLOBLG10.
I proudly wrote this post on behalf of Huuman Innovations because I love how the company's products will allow you to throw an amazing glow in the dark party. All opinions are my own.