7 Free Printable Christmas Lunchbox Notes
Table of Contents
Add a little colorful fun to lunchtime and boost holiday excitement with free, printable, Christmas-themed lunch box notes. A message from home is always a welcome reminder that someone is sending love and these free printables make it quick and easy!
---
See Also: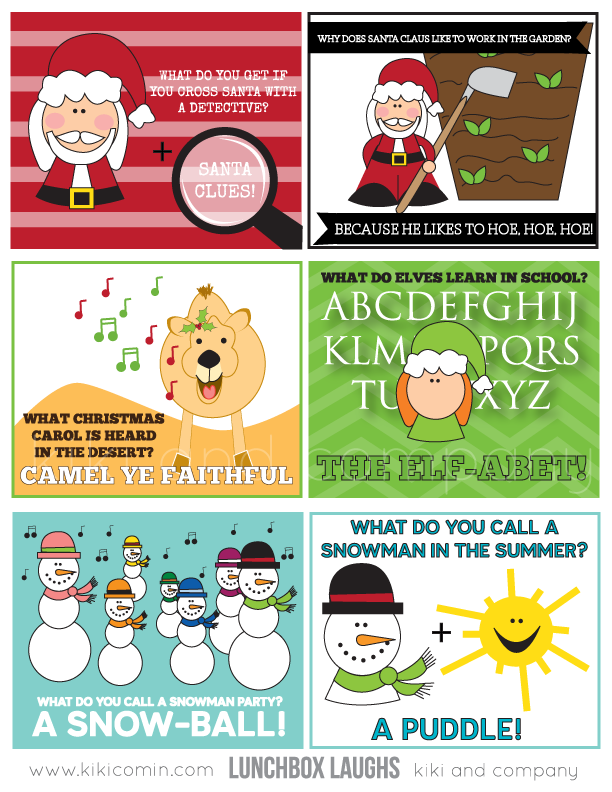 ---
These free printable holiday lunchbox notes will bring all the laughs to the lunchroom. Print them off and tuck them inside your children's lunchboxes to provide them with an extra dose of Christmas cheer.
Your little one will be delighted to find a surprise note from their Elf-on-the-Shelf hiding in their lunchbox. Print these 8 lunchbox notes for 8 days of lunchtime fun!
There's nothing quite like a note to cheer you up at school! Print these 10 sweet lunchbox notes and remind your children just how much you love them!
Long school days away from home and family can get monotonous. Spice things up a bit with these cute Santa, snowman, and Christmas tree lunch notes!
If you have an Elf on the Shelf that visits your home, keep the encouragement and praise for good behavior going strong with these 8 Elf on the Shelf notes. There is even an option for customization!
They say "laughter is the best medicine". Send your kiddos off with a dose by printing these 10 Christmas jokes to include as lunch notes in their school lunches.
Pack a little laughter with their lunch and these Christmas lunch box notes. They will giggle with fun and excitement as they share these jokes with their friends and We are sure they will love to share the fun when they get home.
Check out more great holiday ideas you'll love: