10 Hot Lunch Ideas You Can Pack For School
Table of Contents
When you get hungry at lunchtime, sometimes a sandwich and chips just won't cut it. Break up with the everyday school lunch routine and try these warm and satisfying hot lunch ideas you can pack. Especially as the days turn cooler, you'll feel good about sending warm foods. Try homemade hot pockets, grilled cheese, tomato soup, chicken chili, pizza muffins, lunch box tacos, chicken nuggets, zoodles and meatballs, mac and cheese, hot dogs, and homemade ramen. We've even packed this better than takeout fried rice as well — it's so delicious. Grab a great thermos and check out these hot lunch recipes!
See Also:
Replace traditional spaghetti and meatballs with zucchini. Zoodles, which are just zucchini noodles, make a great twist on a classic recipe. Pair with meatballs and a bit of sauce and you have a delicious hot and ready lunch kids will love.
Grilled cheese sandwiches are a great go-to lunch idea, especially for picky eaters. Create grilled cheese dippers by cutting a traditional grilled cheese sandwich into four strips. Pair with a thermos of tomato soup to dip your grilled cheese into or just enjoy on its own.
When it's cold outside or if you just want something to keep their tummies full, pack this chicken chili for lunch. It's filled with many great flavors and healthy ingredients like sweet peppers, beans, and of course chicken. It will keep them satisfied long after the school day is over.
Kids' love chicken nuggets but it's hard packing them in their lunches for school. But, when you have a picky eater, packing them may be the key to keeping them happy. Just pack them in a thermos. Who would have thought?
Mac and cheese is a kid's favorite. They will love opening up their lunch box and digging into this classic dish. Either homemade or out of the box, just pack in a thermos to keep warm and serve with fresh fruit and veggies for a delicious meal they will ask for over and over.
6. Pizza Muffins
Now you can pack pizza in your lunch box. With these pizza muffins, you can pack a lunch with their favorite food. Simply make it ahead of time in a cupcake or muffin pan using pizza dough. Fill with sauce, cheese, and any toppings, and bake to perfection. Don't forget to put in a thermos to keep warm.
Use leftovers from last night's taco dinner to create a delicious lunch for your child to bring to school the next day. They will have fun building and eating, their own tacos. Make sure you pack extra tortillas and of course, don't forget the napkins!
Ramen Noodles are an easy lunch to pack, but plain noodles aren't the most nutritious thing you can feed your child—that's where this healthy homemade recipe comes in. Using organic noodles, edamame, and their favorite protein (chicken, pork, beef, or fish) add in some spinach for a delicious hot lunch they will love.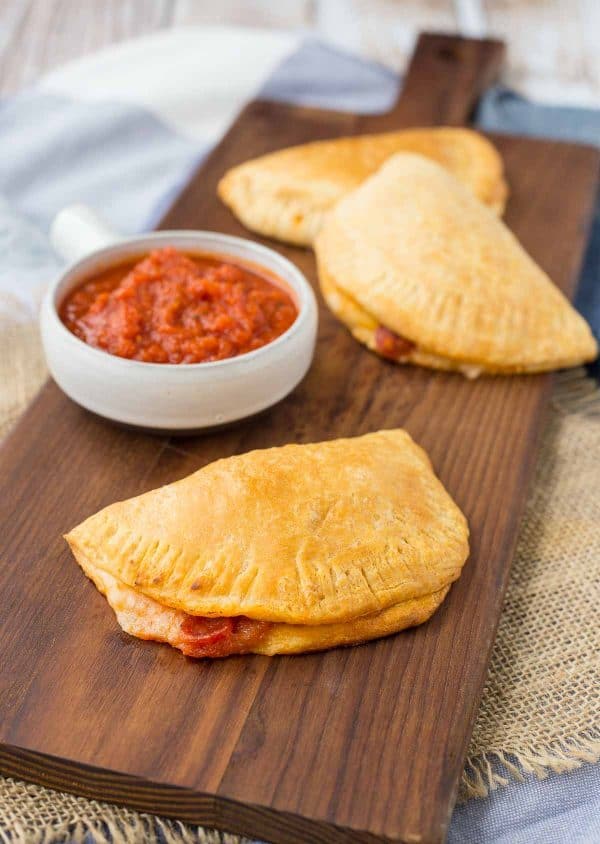 Homemade is always best. It's better for you and better for them, plus it tastes amazing! Now you can make these homemade hot pockets in big batches and just reheat them when it's time to slide them into a thermos for school lunches.
Looking for something beyond a sandwich to pack in your child's lunch? Why not pack a hot dog? This hot dog recipe won't take long to prepare and it can be customized to your child's preferences.
Check out these great recipes for more mouth-watering ideas: