21 Top Pokémon Birthday Party Ideas
Table of Contents
Plan the perfect Pokémon birthday party with these 21 ideas. With the release of the Pokémon Go app and movies like Detective Pikachu, the Pokémon craze has been revitalized and a whole new generation of Pokémon lovers has emerged. We're helping you plan your next themed birthday party with this roundup of 21 top Pokémon birthday party ideas. From DIY Pikachu balloons and pokeballs to tutorials for making candy pokeballs and Pikachu peeps, you'll choose to come back to this list of ideas over and over as you plan your own celebration.
---
See Also:
---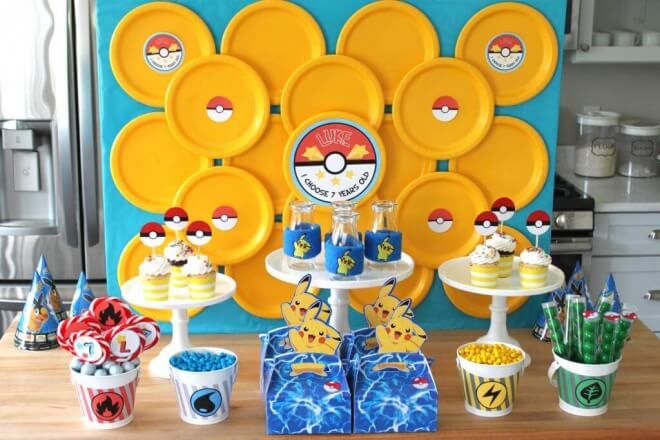 1. Pokémon Party Dessert Table
No matter what age you are celebrating, guests will love this colorful Pokémon dessert table that features inspired treats like paper Pokeball-topped cupcakes and cups full of candy and party favors. Replicate the backdrop by gluing yellow paper plates together and attaching a Pokeball sign customized with the guest of honor's name and age.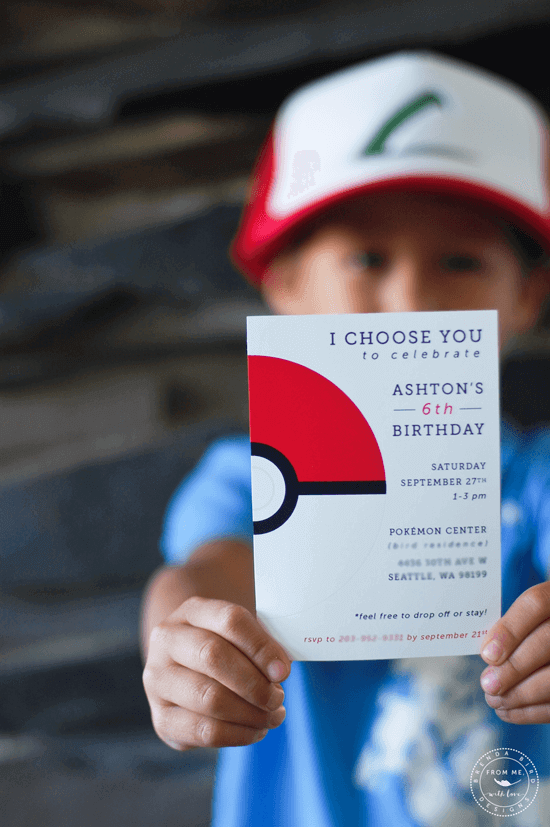 2. Pokémon Party Invitation
This clean and simple invitation design is modern and fresh. Let guests know that you "choose" them to help you celebrate.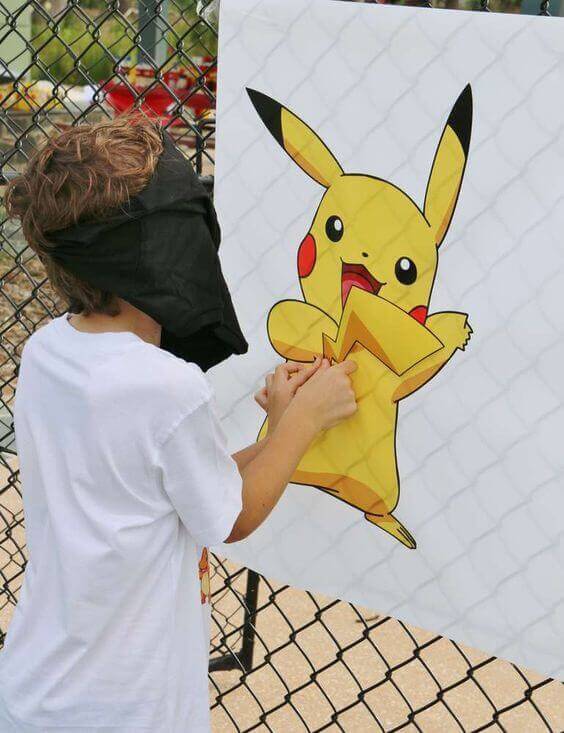 3. Pin the Tail on the Pikachu
This Pokémon game is an inspired spin-off of the classic "Pin the Tail on the Donkey" party game. Simply blindfold guests and give them a little spin before setting them loose to give Pikachu his tailback.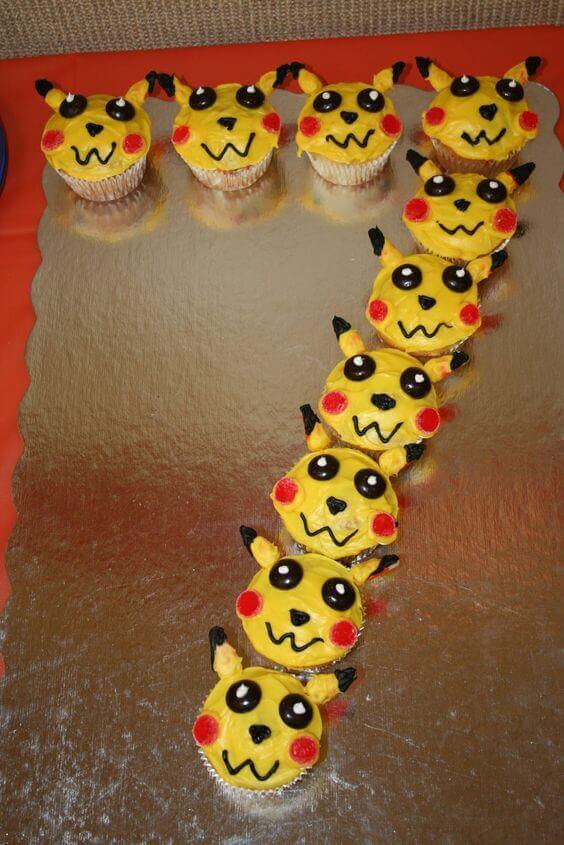 DIYing Pikachu cupcakes is easy with a few simple ingredients: cupcakes, frosting, candy corn, red gumdrops, and Junior Mints. Add Junior Mints for the eyes, halved gumdrops for the cheeks, and frosting-coated candy corn for the ears.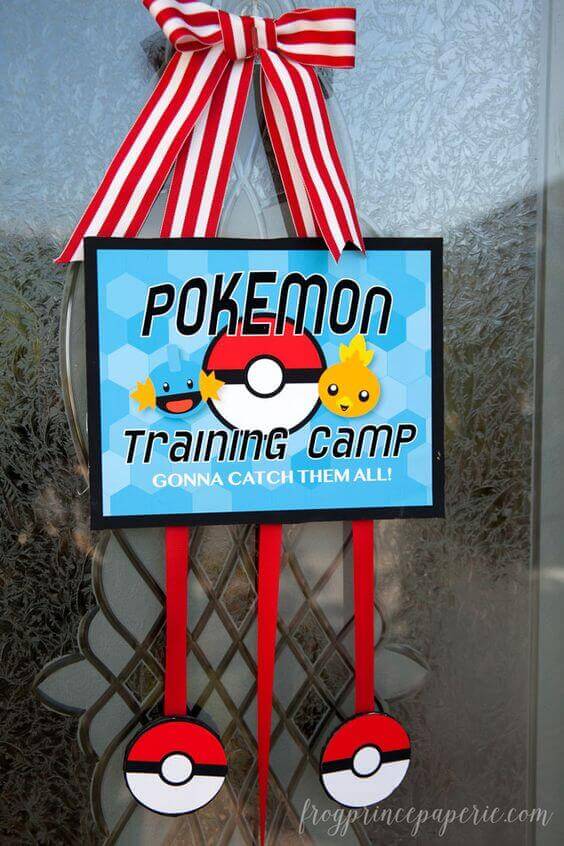 Get party guests going with these fun and exciting training exercises.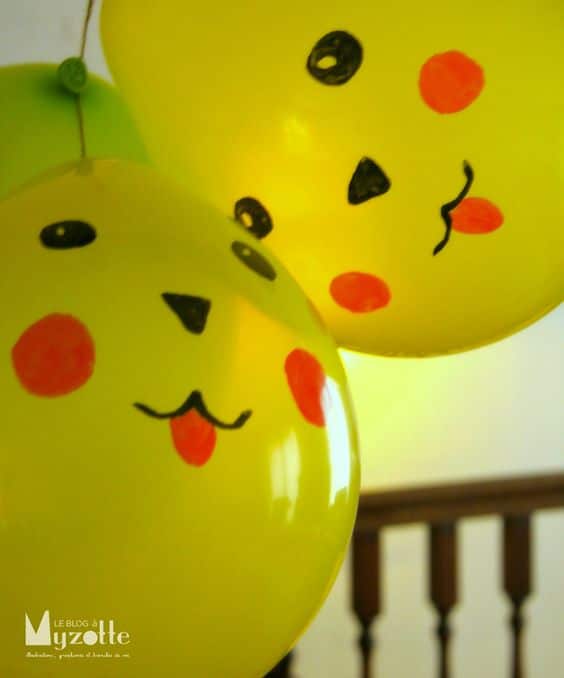 6. DIY Pikachu Balloons
Use permanent markers to transform ordinary yellow balloons into adorable Pikachus.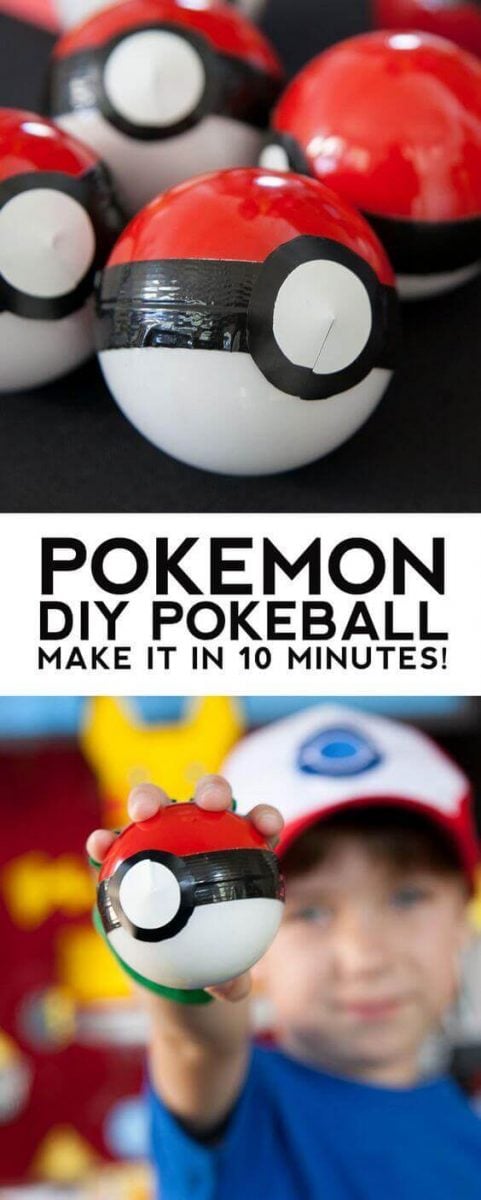 Make your own Pokémon Balls in just 10 minutes. Perfect party favor and a great place for guests to store all the Pokémon they catch at your party.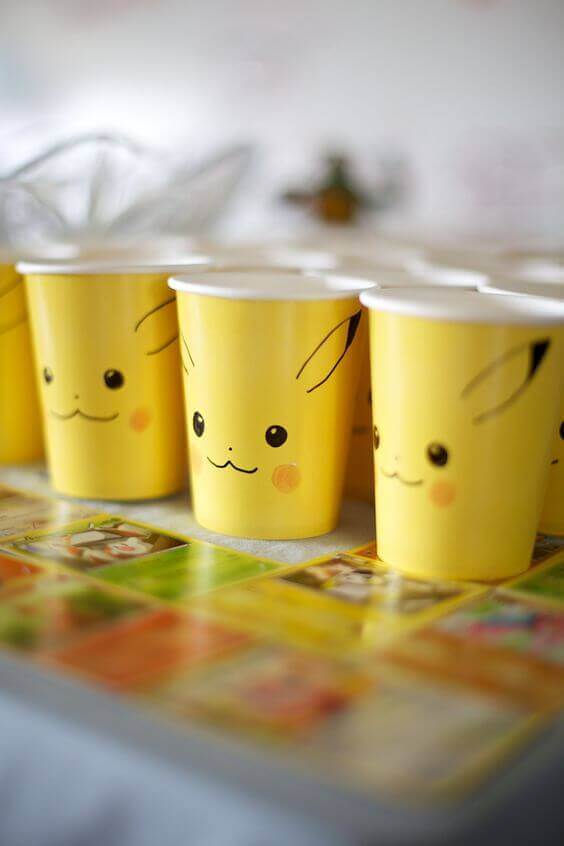 8. Pikachu Cups
Boring party cups no more. These yellow party cups get a Pikachu makeover with the help from some markers.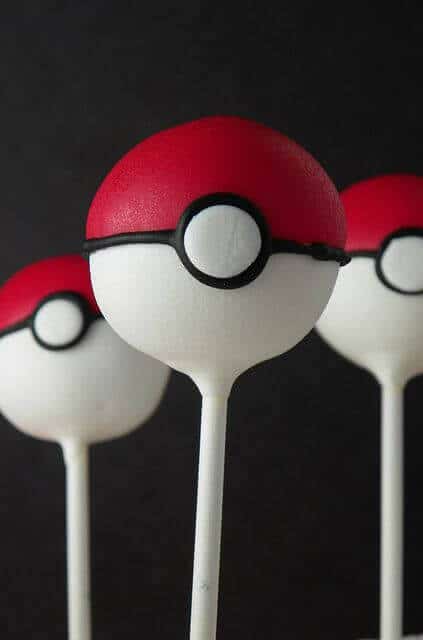 9. Pokeball Cake Pops
Cake pops are the perfect shape to be transformed into pokeballs. Dip the top red in red frosting and the bottom white and then add some signature black detailing.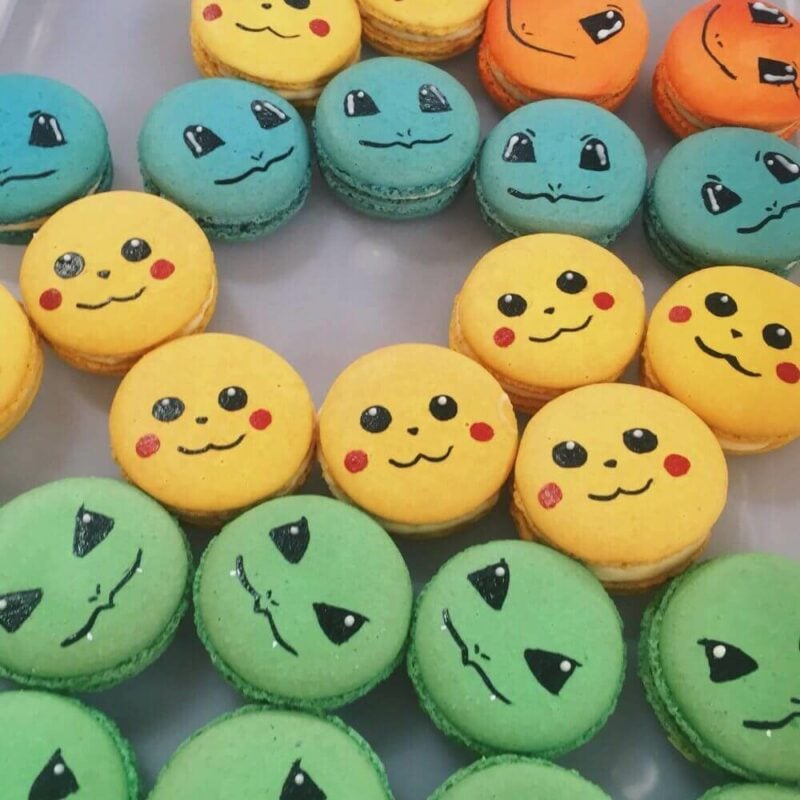 10. Pokémon Macarons
Macarons just got even more amazing with Pokémon faces added using edible markers. A perfect project for the artist in your family.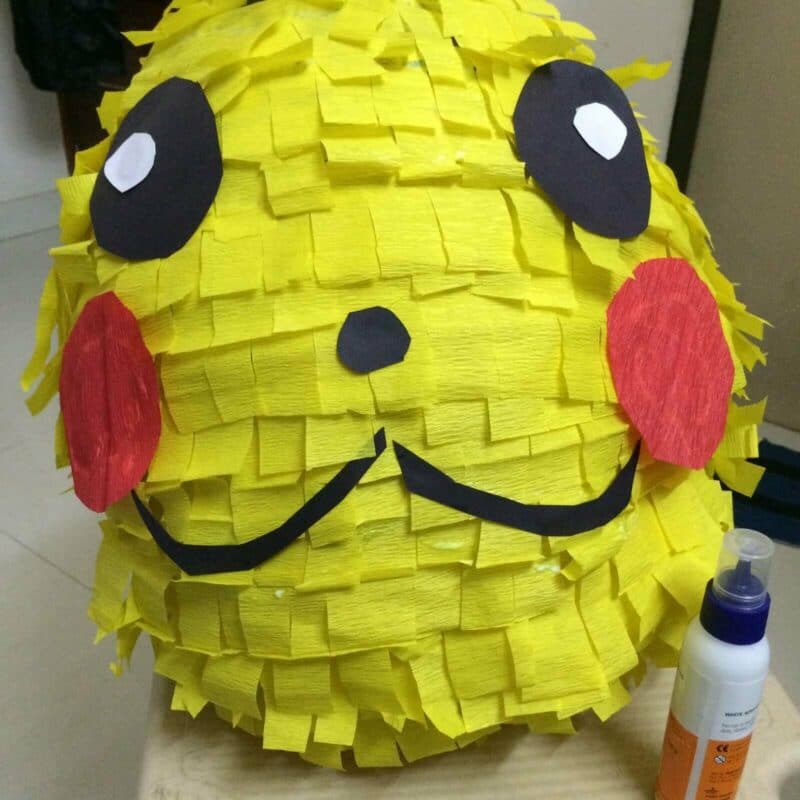 Add a piñata to your party games by DIYing a Pikachu using crepe paper and some paper Mache. This tutorial will walk you through the details.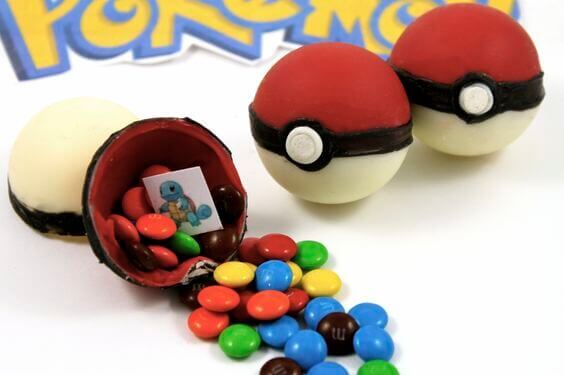 Imagine a chocolate piñata explosion in your mouth, and that is exactly what you'll have when you make these candy Pokeballs.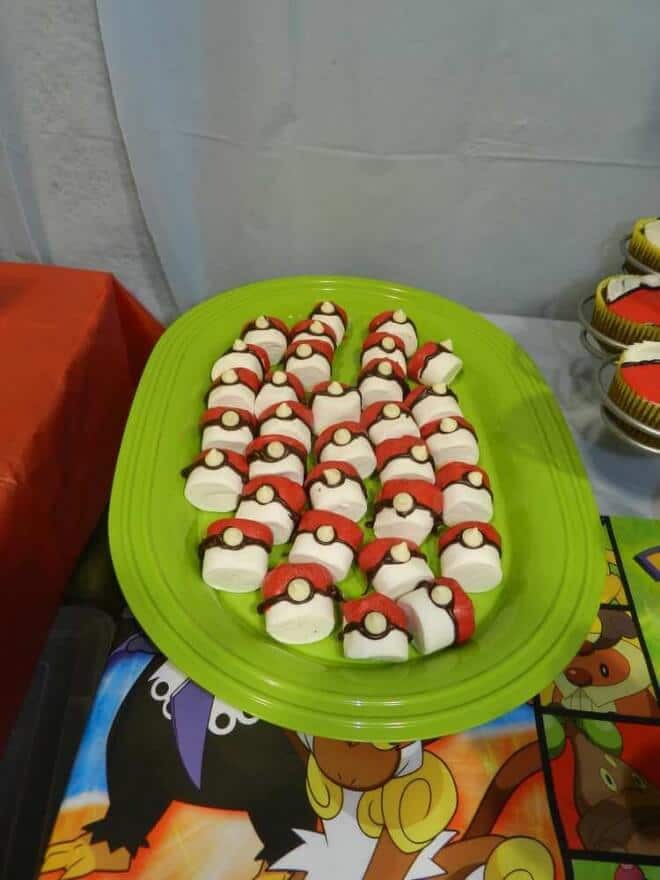 13. Pokeball Marshmallows
Who doesn't love marshmallows? These Pokeball marshmallows dipped in melted red candy and topped with white chocolate chips and chocolate detailing are easy enough to make that even children can help.
Fondant details like famed Pokémon trainer Ash and a Pokeball cake topper make this cake amazing.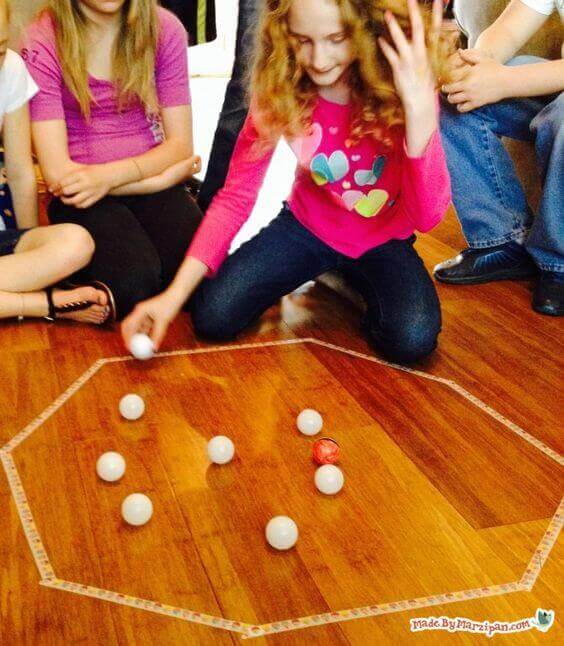 Guests will love trying their hand at Pokémon billiards. Using a golf ball, they must try to only knock the DIY Pokeball out of the taped ring, leaving the ping balls inside the ring.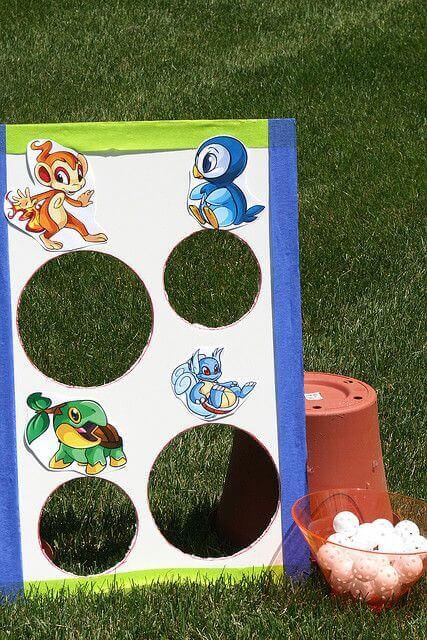 16. Pokémon Toss Game
Little guests will love tossing whiffle balls through the Pokémon-covered game board. It's easy to get creative with some cardboard and glued-on character pictures from a Pokémon coloring book.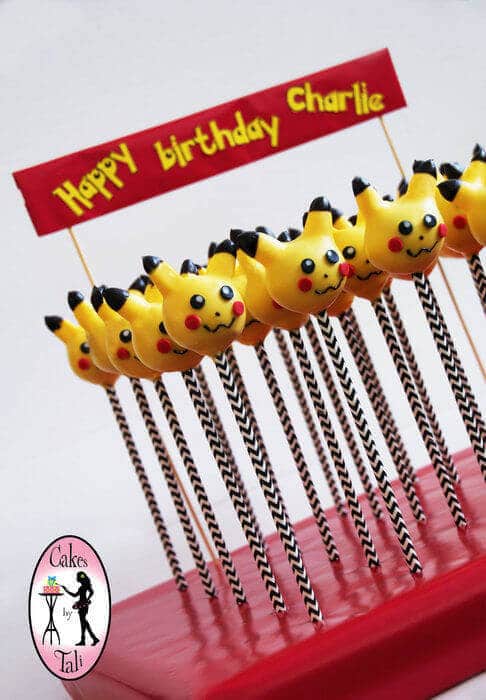 17. Pikachu Cake Pops
These Pikachu cake pops, complete with their signature ears, are the perfect bite-sized dessert table treat.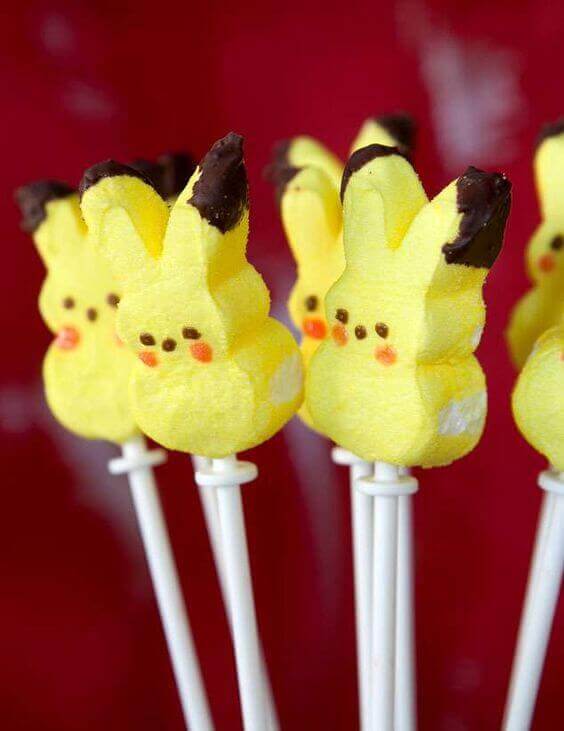 18. Pikachu Peeps
Yellow Easter bunny Peeps and edible ink markers pair to easily make these Pikachu Peeps a great addition to your Pokémon dessert table.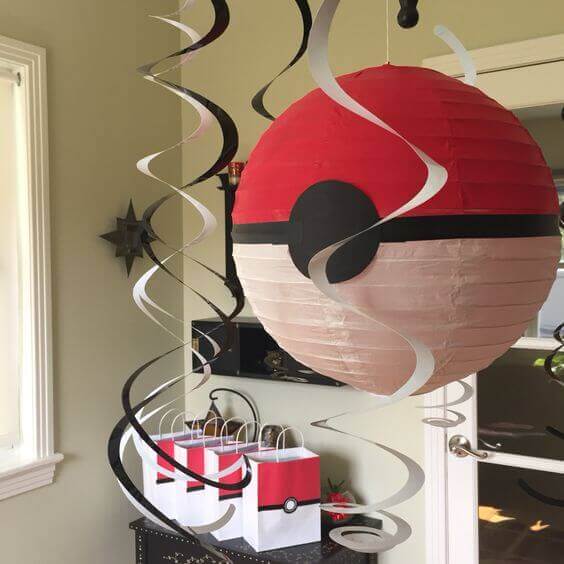 Who would've thought that a little red spray paint, black electrical tape, and a black cardstock circle could transform white paper lanterns into Pokeball party decorations? Now you have all the skills you need.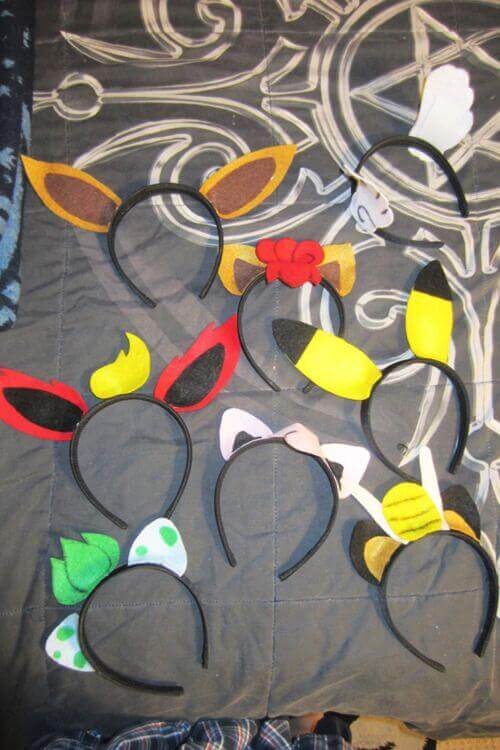 Help guests get into character with Pokémon character headbands. All you need is a bag of black headbands and some construction paper, colored markers, and glue. They are the perfect party accessory and a great take-home Pokémon party favor.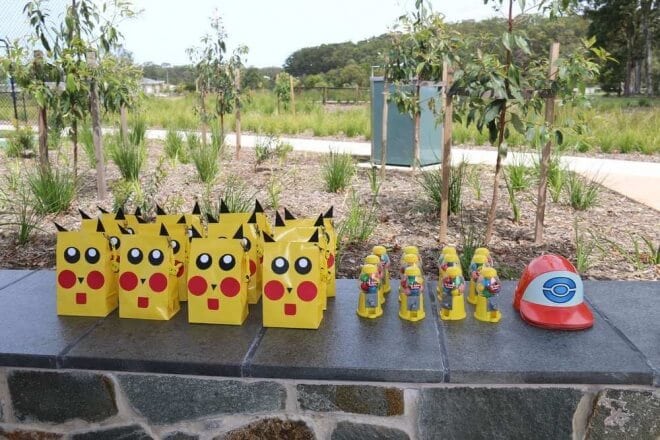 21. Pokémon Party Favors
Do you enjoy party favors disguised as Pikachus? You betcha! Simple yellow paper bags with cardstock features have never looked cuter.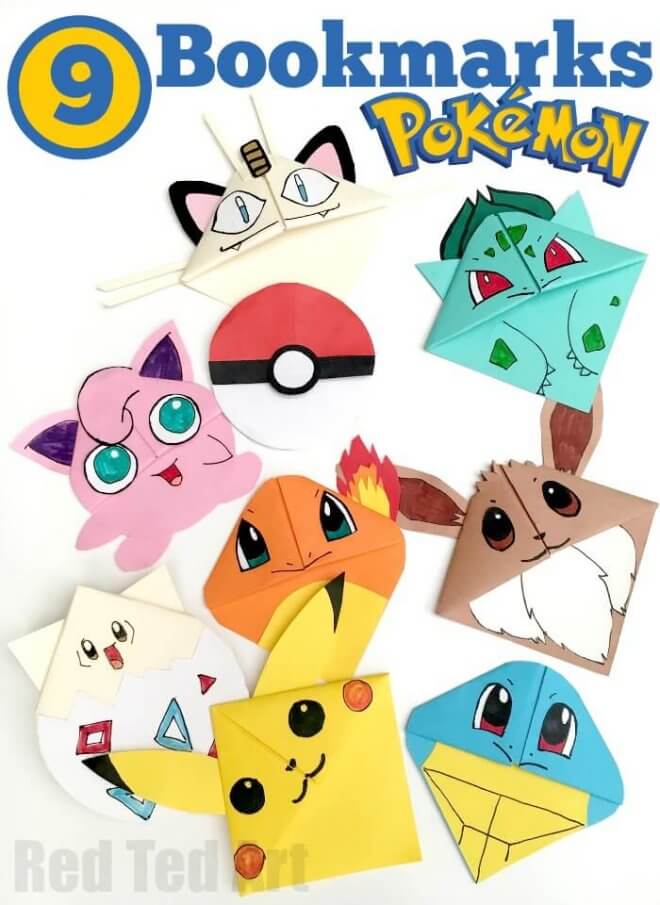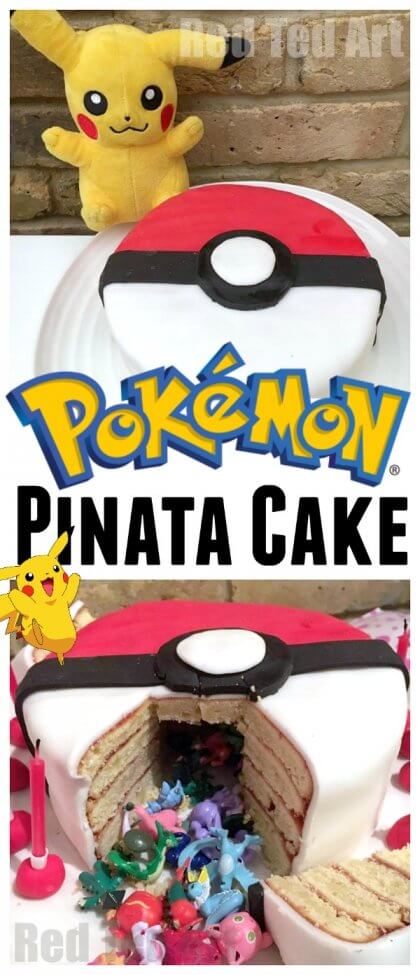 Get more themed party inspiration with these ideas:
Plan a party just like a pro. Sign up for our newsletter and get our FREE PARTY PLANNING CHECKLIST as well as tips from a professional children's party planner — and even recipes and craft ideas!