This post is sponsored by Pull-Ups® Training Pants but all opinions are my own.
There are some mom moments I wish I could pull out of my memory banks and do all over because they were too wonderful to only experience once. Things like knowing your baby is really smiling at you, watching him take those first steps, and hearing baby's giggles were exceedingly precious.
But once was enough for a few stages! Since there are six years between my first and second child, I was clued in on what to watch for the second (and third!) time around. When our third son was ready to potty train, I knew that was one thing I was not looking forward to.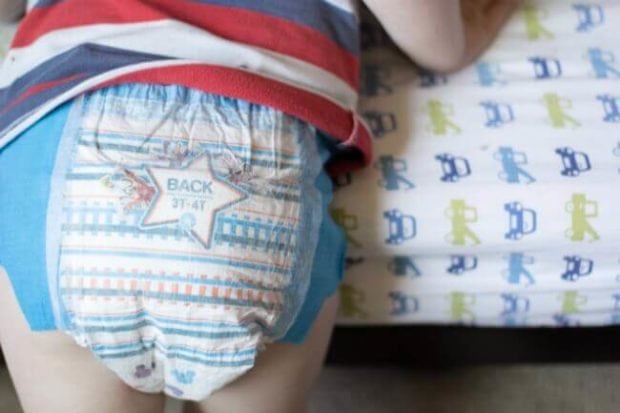 But we did it! We navigated diapers, Pull-Ups® Training Pants, and potty training! I wish I had known before what I know now about potty training. I'm hoping my backward glance can help some of you moms who think training will never end. I promise: it will!
These are some of the tips I wish I had known the first time around:
Potty training is a partnership. You can't expect your little one to take the lead but there are clues to watch for when he is ready.
There really isn't a single right way or one-size-fits-all method to potty train. A child's personality affects how they learn and what works for each one.
Use every little incentive you can: those character designs on the Pull-Ups® Training Pants matter, so discover which one your little guy likes best. Shay, my youngest, actually requested his favorites. He loves Mickey Mouse, so having his favorite characters available was a great motivator!
Bribe or reward? Who cares? If you don't want to give treats, a reward chart with stickers will do wonders. Pull-Ups also has a free, downloadable potty training sticker chart. Hang the chart on the wall in the bathroom at your child's eye level and let them pick a small sticker to put on the chart every time they're successful on the potty. Also, stickers are most effective when used as an immediate positive reinforcement rather than as a goal to save up for later. Trust me though, your little kiddo will love looking at their sticker chart and showing off their progress to family members and friends!
Be consistent. You may be tempted to use diapers while potty training because they're more familiar to you, but resist the urge! Toddlers thrive on consistency and diapers don't teach potty training skills like Pull-Ups do. To be honest, I didn't think this was super important until I heard directly from Pull-Ups partner and child development expert Dr. Heather explain why potty training in both pants and diapers can be confusing. Check it out for yourself!
Pull-Ups also just introduced a whole new way to potty train with the Potty® Partnership,  a system that brings your child into the process as a true partner, tailored to his or her unique personality and how they learn.  Based on research and observation of personality types in young children, Pull-Ups, along with Dr. Heather Wittenberg, developed 5 potty training personalities: Puppy, Owl, Bear Cub, Turtle and Squirrel. Parents can take a free quiz to help you determine your child's potty personality, and gives tools and advice that customize the potty training journey from the start!
To find out your child's potty personality, take the , and get tools and advice to help you and your child partner together throughout the potty training journey.
Plus, you can download this darling free printable chart.