Oreo S'mores!  It's perfect for a kid's party food. When you find something as delicious and easy to make as this, it's perfect for a chocolate loving, party throwing mom, too! We already know just about everyone likes s'mores. Often, with a classic taste treat, you might think, "Why mess with perfection?" This switches things up enough to excite the taste buds in a new way while allowing the familiar satisfaction.
---
See Also
Love s'more? Then you'll love these creative S'mores Recipes.
S'mores on a Stick is a perfect treat for kiddos. 
---
One of the cool things about this particular confection is you can make it in the kitchen or you can take it outside for a traditional marshmallow roast. The ingredients are the same, only the heat source changes. This is what you need for a single serving:
1 Oreo cookie
1 large marshmallow
2 pieces of Hershey's milk chocolate
Highly Scientific Method:
1.    Separate the top and bottom of the Oreo (I know you know how to do that!).  Put one half of the cookie on a napkin or plate, delectable frosting side up. It doesn't matter if all the frosting stays on one side or if there is some frosting on each half. Place the Hershey's chocolate on top, and then add the marshmallow. Microwave for 10-15 seconds. The marshmallow will puff up and dance a little. That's OK, just don't let it burn.
2.    Take it out of the microwave and put the other half on top of that tower of goodness. Better let it cool for a minute before you devour the whole thing!
If you're having a party, just make and arrange a whole plate full of these yummies, making sure to taste test them occasionally. Or frequently.

These also work perfectly with a traditional campfire marshmallow roast. Use the Oreo instead of graham crackers. Chocoholics will swoon!
Can't get enough s'mores? Try these recipes at your next get together.
S'mores Pie
Grilled Pineapple S'mores
Easy in the Oven S'mores
Easy S'mores Muffins 
Plus, don't miss Oreo Fudge…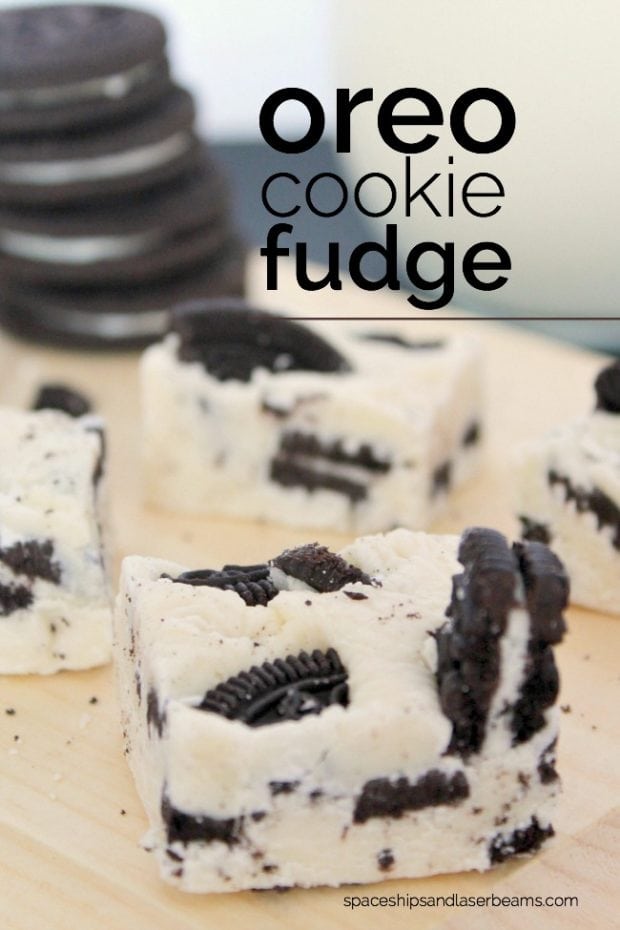 Do you prefer to roast your s'mores indoors or outdoors?
[pinterest board="kids-party-food"]