Never Think About What to Make for Dinner for the Next Two Months with My Lazy Cooking Bundle
These DIY Bubbles from Suzie at Project: Party Perfect are an Easy DIY that any boy will LOVE! I've been seeing a lot of DIY bubble makers on Pinterest lately, so I had to try it myself…with a boyish twist!
---
See Also
---
Bubble Solution
There are different ways to make the solution...I used this one from here.
1 cup water
2 tablespoons light corn syrup (didn't want to spend money on glycerin)
4 tablespoons dish-washing liquid (I've read that Dawn works the best...luckily that's what I had! )
Drop of food coloring optional (Warning: it will stain, so make sure to blow bubbles outside)
Mix together. It helps to let it sit for a couple of hours.
Bubble Wands
Chenille Craft stems
Have fun creating different shapes!
Want to see more awesome DIY projects from Suzie? Check out this post for monster eggs - they're another great little favor idea for a party.
Planning a Halloween party? These Halloween party games and activities, hand-picked by the Spaceships and Laser Beams Crew, will add just the right amount of spooky for ghosts and goblins of all ages.
(Amazon Affiliate Links)
Add a hand-made, DIY touch to your festivities this year with these great Halloween Party ideas.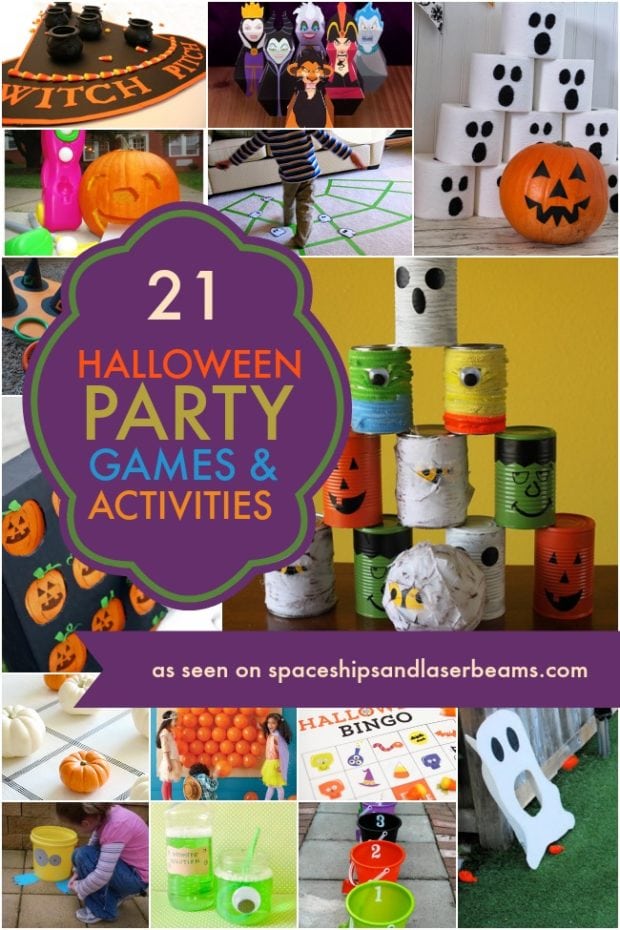 // ]]>