Get ready for a special Easter Egg Hunt with help from these ideas!
This post is sponsored by Walmart and SheKnows Media.
Our family is so excited that Easter is right around the corner!
I have many wonderful memories of celebrating Easter with my entire family as I grew up.
Since becoming a wife and mama myself, I've continued many of the special traditions I enjoyed as a child with my own husband and sons.
As a child, Easter meant a fancy new dress and shoes for church. After service, we would head to my grandparents for a treasure hunt and big family meal.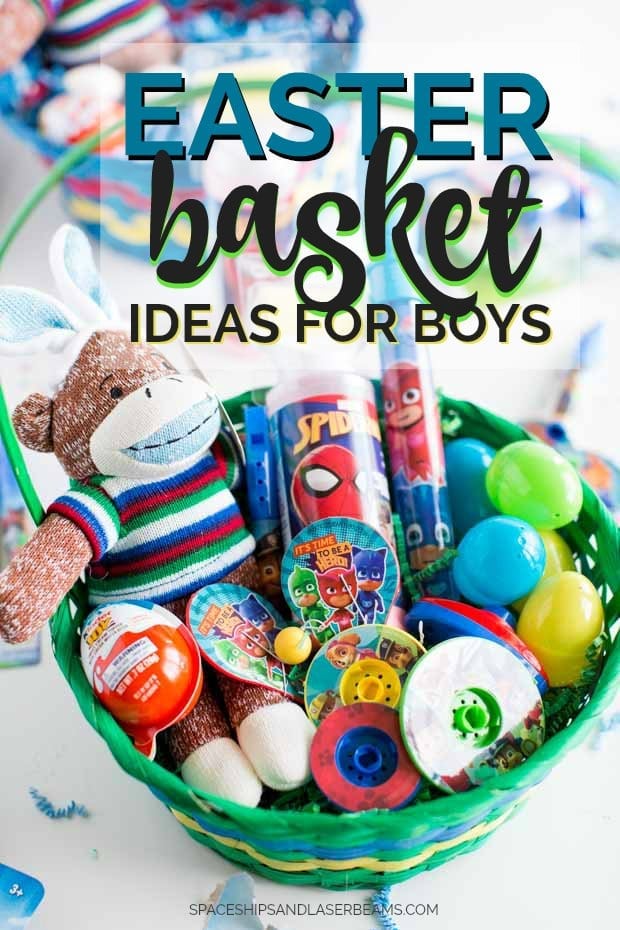 (Get inspired with these Children's Easter Egg Hunt Party Ideas).
I loved these traditions and looked forward to them every year. Now, I get to enjoy them with my own guys. Nothing could make me happier!
This year, I headed to Walmart to get everything I needed for our special family celebration. My boys absolutely loved every element — which is so rewarding as a mama.
I can't wait to share all the details with you so you can create the same special day for your family!
In years past, we've hidden color themed treasures for the boys to find.
Now that they're a little older, I decided to do a scavenger hunt with clues.
The boys went crazy for the scavenger hunt! They had so much fun — and so did Ryan and I!
First, I created this fun Easter themed scavenger hunt printable.
I printed it off and cut each clue and placed it inside a plastic Easter egg. I gave the first egg to the boys and then set them loose.
Each clue led them to the next plastic egg, which ultimately led them to their Easter baskets.
It was precious to see them work together. There's nothing sweeter than brotherly love!
And let me tell you… their Easter baskets were fabulous this year! I hit the jackpot with my trip to Walmart.  I was so impressed with their wide selection of quality Easter items. They had tons of colorful basket options, the latest toys, adorable plush animals, candies and more.
They had everything I needed to make to create an Easter to remember while staying on a budget!
I found Paw Patrol paddle balls, flutes and spinning tops all for a great price. Ryan and I had a blast with the spinning tops — it felt like being kids again ourselves. 🙂
One of the boy's favorite treats was the Spiderman Roller Chalk I found for just $1.98! They have chalk powder inside that you mix with water. There is a sponge on top so once they're mixed together, you can draw on cement with your chalk paint.
The boys were so excited to see them and can't wait to try them out.
There were classic sock monkey plushies with Easter bunny ears, too. So cute!! Walmart had so many cute plush animals to choose from.
I also snagged some Kinder Joy Easter Eggs, which are chocolate with a toy hidden inside.
I opted for a more traditional wooden basket, but they had lots of character basket choices as well. I tucked colored compost grass inside the bottom before loading their baskets with their treats.
After the scavenger hunt extravaganza, we headed into the kitchen for a sweet Easter themed treat.
I'm loving these new Betty Crocker mug treats! They were so easy and adorable. You can only find them at Walmart!
They take less than five minutes to whip together, making them the perfect quick treat to enjoy this Easter.
While shopping, I also found some clear mugs so we could see all the yummy cake inside.
Just mix it together and cook. The topping is super simple as well.
I put one cup of shredded coconut in a plastic bag and mixed it with a few drops of green food coloring and then shook it until it was well distributed.
Once the little mug cakes were cooked, I topped with the icing the mix provides, then sprinkled on some of the green coconut "grass" and topped with Peeps and mini chocolate eggs.
I served the mug cakes with color dipped plastic spoons. Such an easy and fun treat that we all loved for Easter!
I love the memories our family makes for Easter! I hope you can use some of these ideas to create a special day for your family as well.