This is a sponsored post brought to you by 3cConsulting. The opinions are completely my own based on my personal experience with the product!
I was standing in the kitchen with a couple of bad habits. I know it's not the place to loiter when you're suffering from a mid-afternoon lack of energy but there I was, opening cupboards and checking out the refrigerator contents. Perilous stuff for someone with heathy ambitions, especially when swimsuit season seems so very far away. You know…the importance of concrete goals. (This before I found the recipe for a rich chocolate truffle pudding…more on that in a second.)
That's when I remembered my new Bulletproof 360 stash. Oh joy, oh rapture: acquittal!
Without feeling guilty, I could snack on Brownies, Vanilla Shortbread (both in bites or bars), Lemon Cookies, or Chocolate Fuel Bars.
All the bites/bars/cookies use quality fat from Brain Octane oil and XCT oil. Those fats help you feel full and keep you mentally focused. Another plus is the ingredients are processed at low temperatures so nutrients and natural flavors are preserved.
Choices, choices. I can't decide if the Lemon Cookies or Chocolate Fuel Bars are my favorite but I can say a quality afternoon snack energizes and helps you fight the sugar-loaded temptations.
For someone like me who loves to peruse recipes, the bars are also the perfect accompaniment for reading that inspires: Dave Asprey's Bulletproof, The Cookbook.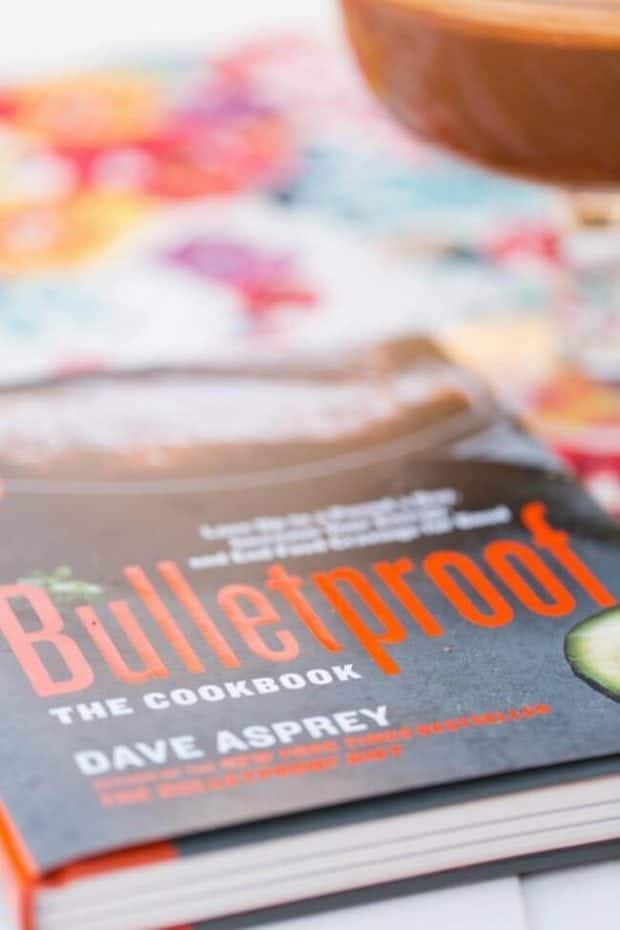 It's packed with delicious sounding meals, desserts and beverages that can be used to maintain weight loss and sustain energy. Brain Octane oil and Ghee often replace butter or oil in the recipes—clean eating at its finest.
One of the first recipes I had to try was the Shockingly Rich Chocolate Truffle Pudding —and it is most certainly that! So good!
Another thing about reading an inspiring cookbook while eating a good-for-you snack: you can sit somewhere besides the kitchen where those bad habits tend to loiter.
Shockingly Rich Chocolate Truffle Pudding
4 cups canned coconut milk, well shaken
4 tablespoons stevia
1 tablespoon gelatin
2 teaspoons lab-tested, mold-free vanilla powder, such as Bulletproof Vanilla Mix
¾ cup raw cacao powder, such as Bulletproof Upgraded Chocolate Powder
4 tablespoons grass-fed unsalted butter
1 tablespoon Brain Octane oil
¼ cup chopped macadamia nuts
1. In a saucepan, combine one cup of coconut milk with gelatin and stevia. Let come to a slow simmer; stir until gelatin has dissolved.
2. In a blender add remaining milk, vanilla powder, butter, oil, and cacao powder. Pulse until mixed.
3. Slowly add warm coconut milk and gelatin mixture and pulse again until mixed.
4. Pour into large bowl and refrigerate until set. Top with macadamia nuts before serving.