Party Crafts and DIY
DIY Laundry Room Artwork
By
| Last Updated:
Here's a cute piece of DIY laundry room artwork.
This is a sponsored conversation written by me on behalf of Lysol®. The opinions and text are all mine.
I spend way too much time in the laundry room. I decided if I must be in there, at least it's going to look and smell good. I have a cute DIY piece of laundry room artwork and I have a great recommendation (and a Cartwheel offer) for the smell-good part.
 

Since becoming a mom, I've done a lot of nasty jobs and cleaned up more yuck than I ever dreamed would be necessary.
Use your imagination.
Those jobs have given me a whole new appreciation for every product that simplifies my tasks. They are also the genesis of my dreams of empty laundry baskets.
I cannot believe the amount of laundry my guys generate.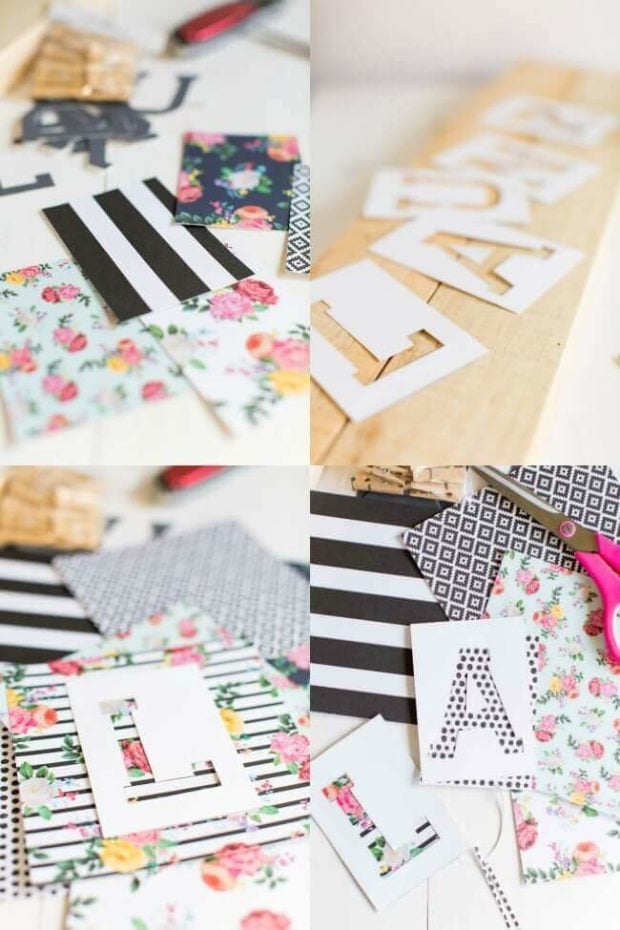 Although they are tubbed and scrubbed when they leave for school, invariably my littles come home with snack-time dribbles, lunch-time stains, and playground grime.
My older son is past that. He brings me fiercely dirty baseball uniforms, football jerseys and pants with ornery stains.
And things I don't even want to touch.
I've discovered that a mom can't afford to throw out the clothes-that-must-not-be-touched as often as she'd like.
My newest friend is Lysol Laundry Sanitizer. I found it at Target in the laundry care aisle.
What's so cool about Lysol Laundry Sanitizer?
Well, did you know detergent alone does not kill all the bacteria in a load of laundry? Think about that…use your imagination.
Becoming an adult. #ICantEven
Lysol Laundry Sanitizer is an additive designed to kill 99.9% of laundry bacteria when it's used in the rinse cycle.
That means it takes out the germs (germs=potential sickness) and the stink. Things every mom wants to get rid of. It's a must for busy moms with active kids.
Also, Lysol Laundry Sanitizer doesn't contain any chlorine bleach plus it works in cold water. That means it's safe to use on most fabrics including colors and darks, as well as whites.
See why it's my new friend?  It can be yours, too. Target's Cartwheel offer is a good deal. Starting 10/18-10/28 you can get 20% off Lysol Laundry Sanitizer and make your life look and smell better.
And for moms who must spend so much time in the laundry room, I suggest adding a little flair to the vicinity. You're going to like this easy DIY laundry room artwork.
If you can print the alphabet, use a sharp knife, and choose pretty paper, you're golden.
A laundry room that looks and smells good? You might not even care if the laundry basket is empty.
I said, might not.
DIY LAUNDRY ROOM ARTWORK
Supplies
patterned scrapbook paper
sharp X-ACTO or utility knife or razor blade
scissors
glue stick
6.5 x 25.5 piece of wood (I purchased mine from a craft store)
twine
mini clothespins
tacks
How To
1. Print out letters on card stock.
2. Cut out the rectangles with the letters on them.  Make sure you don't leave any of the outline on the card when you cut.
3. Use the X-ACTO/sharp utility knife to cut out the letters only, leaving the white frame area intact.
4. Cut out scrapbook paper just slightly smaller than the white rectangle.
5. Glue the white rectangle on top of the solid piece of scrapbook paper.
6. Place tacks on the top corner of the wood; wrap and tie twine around the tack, leaving just a little bit of slack in the twine.
7. Use the clothespins to clip the letters to the twine.
Don't forget to try Lysol Laundry Disinfectant and grab this 20% Cartwheel coupon to use at your next stop at Target!