Free Stuff
Join Me for the #BulletproofCoffee Twitter Party
By
| Last Updated: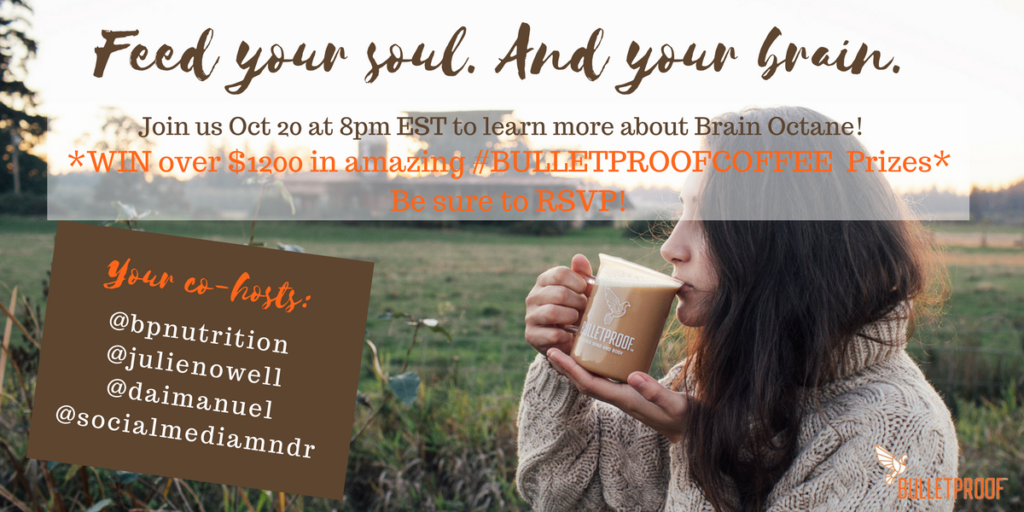 Wait a moment… a coffee that makes me smarter? I understand how my coffee can wake me up in the morning and how taking a moment to enjoy my brew helps calm me before my day… but actually SMARTER?
Join our team as we share all about Bulletproof Coffee and how their Brain Octane actually HELPS your brain do what is supposed to do!

We will be having a fun chat, with tons of great prizes, with our special hosts @BPnutrition there to answer your questions!
Follow your co-hosts to keep up with the conversation.
@julienowell
@DaiManuel
@SocialmediaMndr
@SeeNielsen
@SpaceshipsLB
RSVP below to WIN and check out our T&C for details. Prizing open to USA & Canada.