Free Stuff
Join Me for a Stress Free Holiday Party
By
| Last Updated:
In my head, I know I'll feel better and more stress free if I plan ahead. Unfortunately, that doesn't always happen — but I am making strides!
This month we want to get you prepped to have a stress free holiday. Through exercise, healthy eating and a wee bit of preparation, we hope you can breeze through the next month and walk into the New Year filled with energy and optimism.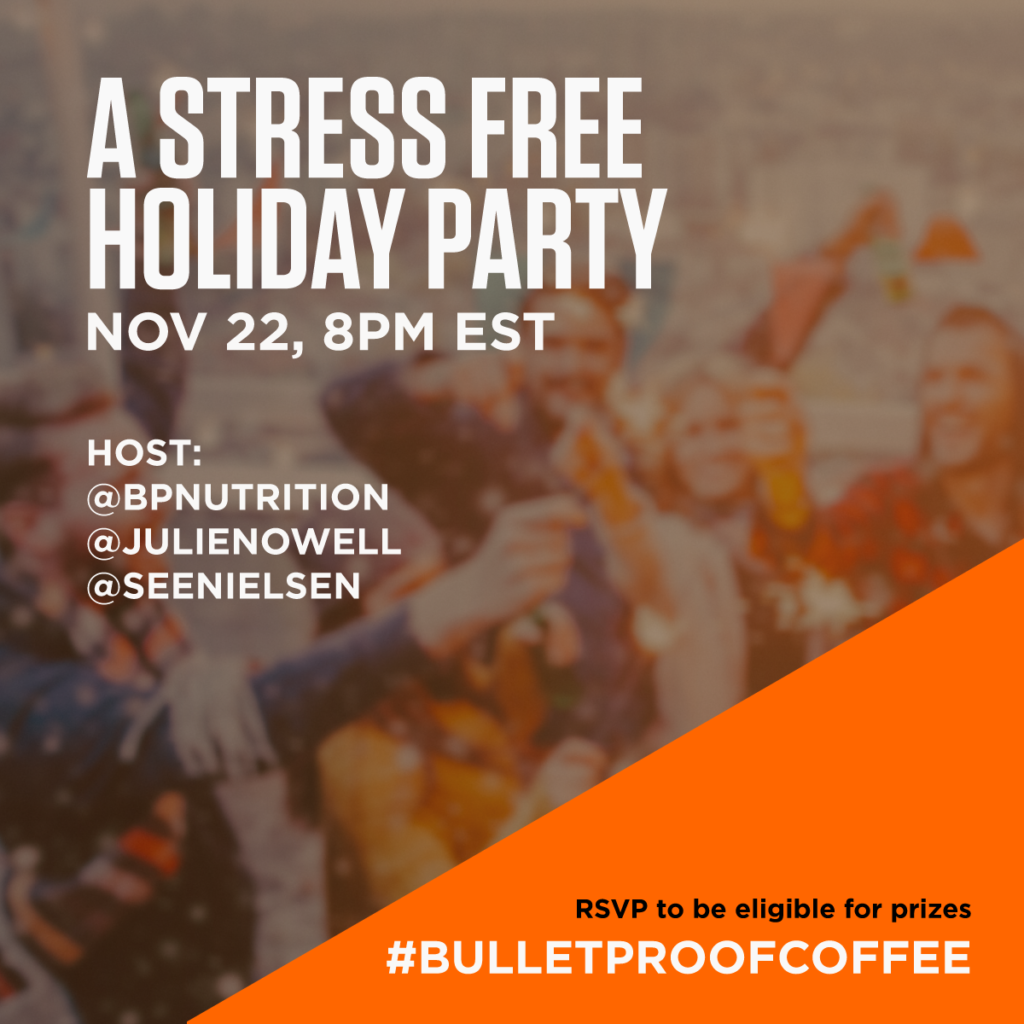 Join us Nov 22nd at 8pm for a #BulletproofCoffee party of EPIC proportions. We have a bundle of great prizes, and some useful tips to help you find your pace this holiday!
And.. for a quick extra bonus, help us promote the party and WIN!!!
a Rafflecopter giveaway