Free Stuff
Free Stickers & Printable #speakbeautiful
By
| Last Updated:
Post Sponsored by Lunchbox. All opinions are 100% my own. The Bullseye Design, Target and Target GiftCard are registered trademarks of Target Brands, Inc. Terms and conditions are applied to gift cards. Target is not a participating partner in or sponsor of this offer.
Some days it takes a thick skin to be online. I'm a blogger. I've put myself out there. I'm easy going and can take it. But every now and then someone — with the bravado of online anonymity behind them — will say something that really stings. I'll play it back in my head all day. The words have a way of lingering in the memory, especially when they're tied to an emotion.
I wonder how we got to this point where someone feels it is okay to openly and publicly insult another person over social media. I worry about my little guy — who is so loving and sensitive — and how he's going to navigate growing up and living a life online.
I can't shield him from the people out there who are going to say mean things. But I can give him the tools to cope when (not if) it happens. I can also give him the tools to make the right choices when he's talking to and about others online — especially as he gets older and interested in girls. I believe that in order to raise strong, confident girls we must be raising our sons to be supportive and respectful.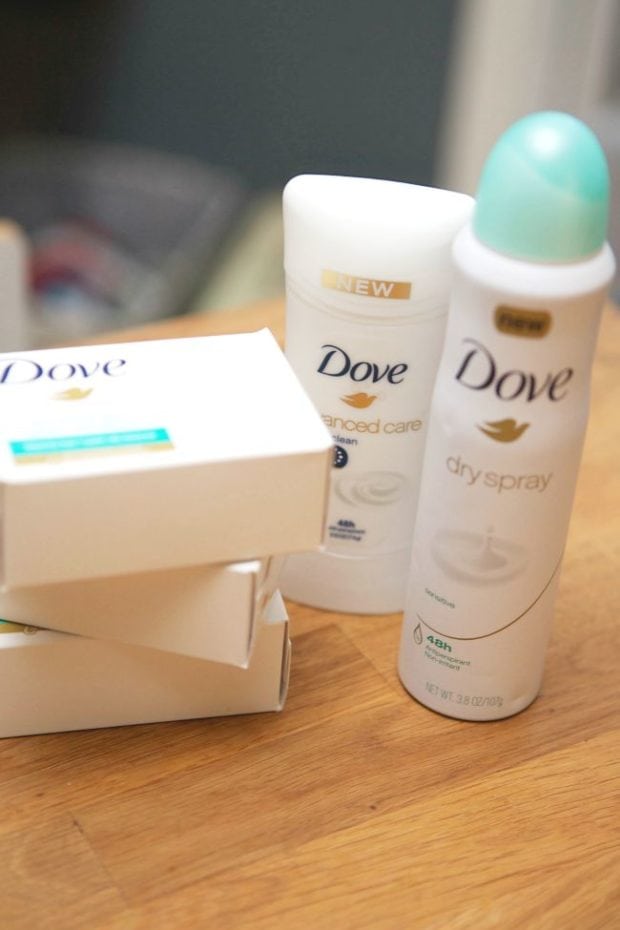 Dove has conducted research and the results say that 8 out of 10 women encounter negative comments on social media that critique women's looks. Incredible. But not really surprising.
The current Dove #speakbeautiful campaign wants to raise awareness of how our online words impact confidence and self-esteem. The negative comments contribute to negative mindsets about true beauty, not only for ourselves but for those who also read them. The intent is to nix the negative words we speak — even the way we talk about ourselves on social media. Or maybe, especially the way we talk about ourselves on social media!
The idea is that we can influence the way we feel about ourselves by speaking either positive or negative words. The battlefield of the mind can be a constant war zone! I remember the first time I watched the Dove beauty sketches video. Did you see that? Powerful! A forensic artist draws a woman from her own description and then a second sketch is made from a stranger's description. In every case, the sketch drawn from the woman's own words portrays her as less attractive than she is.
The premise of this campaign seems to be that — not only will the kinder self-talk benefit us personally — it could start to change the way we all view what is beautiful.
You can get free #speakbeautiful reminder decals exclusively at Target when you buy two Dove products. Stick them on your phone, computer or tablet as a reminder to speak beautiful. This offer is valid until 10/31/15, while supplies last.
We have a teenage neighbor who babysits for Sam. She's wonderful and so reliable. But you can see that her self-esteem isn't what it could be. I can see a lot of myself at that age in her. With Thanksgiving coming up, I want to make sure that she knows how much we appreciate her. I picked up a few of my favorite Dove products to get the #speakbeautiful reminder decals as well as some pretty notebooks where she can journal her thoughts. I think the printable tag I made says it all (download it here) "We are thankful for you."
P.S. You are awesome too. Remember that.