Boyish Charm
Great Gift Ideas for Athletes
By
| Last Updated:

I love it when I find a great guy gift idea. Mike and our friend and neighbor, Muoi, were talking about the soccer league Muoi plays in. Supposedly it's "just for fun" but if you ever saw them going at it, you wouldn't believe that. The guys are very competitive. Our nice-guy neighbor looks like a fierce competitor on the soccer field. I know I wouldn't want to be running with the bull-dogs that are out there!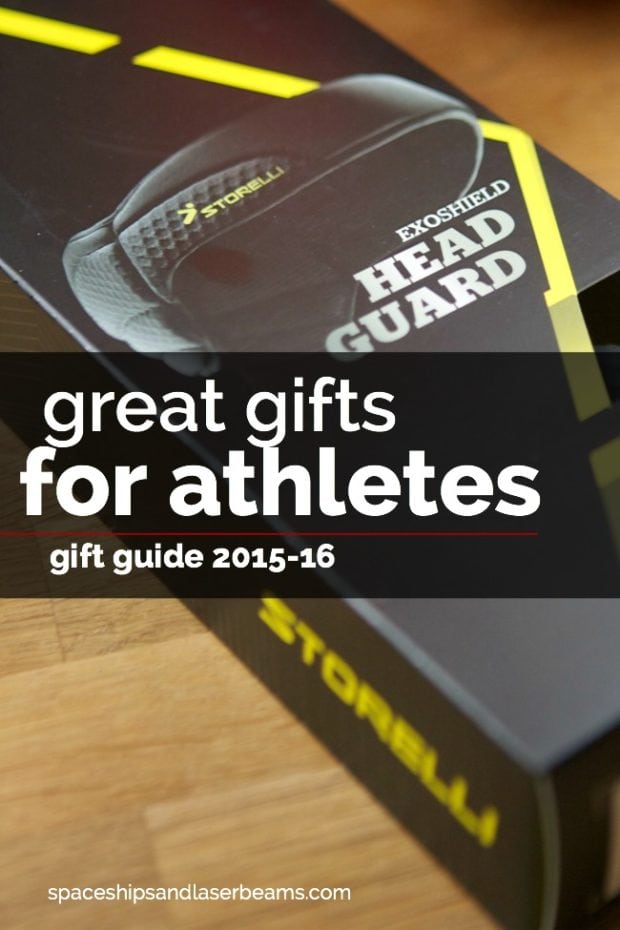 I admit I used to be totally ignorant about the game of soccer. It seemed like the mild-mannered cousin of tackle football. The teams ran and kicked the ball. No worries. There was no tackling or intentional slamming into each other. A mom might feel more comfortable about her boy playing soccer compared to tackle football.  After talking with Muoi however, I realized how intense soccer is.
All those head butts, body clashes, and chest blocks can take a toll. Muoi told me how badly he'd had the wind knocked out of him one time when he blocked the ball with his chest. When I asked him if it made him feel like pulling back, he just grinned and said, "No way!" But then he did admit that although he's taken lots of hits with the ball, that particular time had made such an impression on him that he realized in the next few games he was not as fearless as he had been. Not that I could tell in watching him play.
Anyway, that's what gave me the great gift idea. Last fall we gifted Muoi with some Storelli performance gear as a thank-you. He loved the ExoShield Head Guard and BodyShield LegGuards.
He said wearing the gear made him a more confident player. Storelli gear is lightweight, impact resistant and flexible, and Muoi said he even forgot he had them on. Since over 65% of soccer injuries affect the lower limbs, he was really appreciative of the LegGuard protection. And even though the head guard isn't a silver bullet against concussions, it has been confirmed to significantly reduce the force to impact, to covered areas. However, he lost the head guard in a bet with one of his team mates. Un-huh.
So, this Christmas Muoi is getting another ExoShield Head Guard and the Storelli BodyShield. Gotta keep that good-guy neighbor taken care of.
Knowing he is protected will keep his head in the game so he can play at his fearless best. Storelli Next-Gen Soccer Protection appeals to the next generation of smarter athletes who want to play boldly, and look cool doing it. Sounds like a great Christmas gift idea to me.
Do you have any athletes on your Christmas list? Visit Storelli.com and sign up for their newsletter. You'll receive $10 off your next Storelli purchase. And you'll keep up with the latest news from the Brooklyn guys who came up with this head-to-toe protection. Soccer moms around the world love 'em. So do neighbors looking for a great gift idea.