Not sure what to make for dinner? Check out the 10 most popular posts from Facebook this past week for some delicious recipe ideas your whole family will love. Chicken Bacon Ranch Layer Salad, Roasted Cauliflower, Smothered Crock Pot Pork Chops, and Salisbury Steak Meatballs will have your kids asking for more! Plus, look no further for awesome craft ideas that are perfect for spring: 23 DIY Wood Pallet Crafts, Ninja Turtle Easter Eggs, and Peeps Houses.
---
See also
Check out this Caprese Chicken Pasta Salad for a delicious twist on a great dish.
Everyone will love dining on this New York Style Shrimp on Spaghetti. 
---
Here are our facebook followers favorite posts from this week:
1. Chicken Bacon Ranch Layer Salad :: Melissa's Southern Style Kitchen :: Share it on Facebook HERE.
There are salads, and then there is this chicken bacon ranch layer salad. It's a beautiful spin-off of the 7 layer salad and features green leaf lettuce, corn, peppers, tomatoes, cheddar cheese, onions, roast chicken, and crumbled bacon. And don't forget the creamy homemade salad dressing that pulls the flavors all together. By the way, this prepped salad looks so lovely, it doubles as a centerpiece until meal time!
2. Cute Garden Carrot Cupcakes :: Your Cup of Cake :: Share it on Facebook HERE.
Planning an outdoor party? Serve up some garden inspired carrot cupcakes! These adorable cupcakes are baked right in Mason jars! The "carrot" toppers are just strawberries dipped in orange candy melts. Crushed Oreos make realistic soil.
3. Roasted Cauliflower :: Kara Carreo :: Share it on Facebook HERE.
Vegetables sometimes get a bad rap, but this roasted cauliflower dish may just turn those opinions around. This is a simple recipe that involves trimming and washing the cauliflower prior to drizzling with olive oil and seasoning with salt and pepper prior to baking. The final step involves drizzling the roasted cauliflower with a mixture of melted butter and parsley.
4. Dyed Ninja Turtle Eggs :: A Pumpkin and a Princess :: Share it on Facebook HERE.
This Easter, dye and decorate eggs to represent your children's favorite characters. If those happen to be "turtles in a half shell", this tutorial for dyed Ninja Turtle eggs is a fun idea! They are ideal for kids of just about any age, and only require a few simple supplies to make. In a matter of minutes you'll have everyone's favorite turtles made from green egg dye, ribbon, glue, and googley eyes.
5. Peeps Houses :: Yesterfood :: Share it on Facebook HERE.
Whether you're planning an Easter craft or an Easter treat, these adorable Peeps houses serve double duty. You'll need graham crackers, thick frosting, edible Easter grass, mini eggs, and Peeps to craft up your own Peeps houses. Put them on display as part of your Easter décor before nibbling them until they are gone.
6. 23 Wood Pallet Projects :: Spaceships and Laser Beams :: Share it on Facebook HERE.
If you love upcycling and DIY projects, you have got to check out these 23 wood pallet projects that cost next to nothing because they are made from recycled pallets! You'll find ideas for everything from a wood pallet clock to a pallet wall, garden, and book case. We're expecting squeals of delight as you view the pallet sofa and potting table! We've got all of you wine lovers covered too! You can build your own pallet wood wine rack!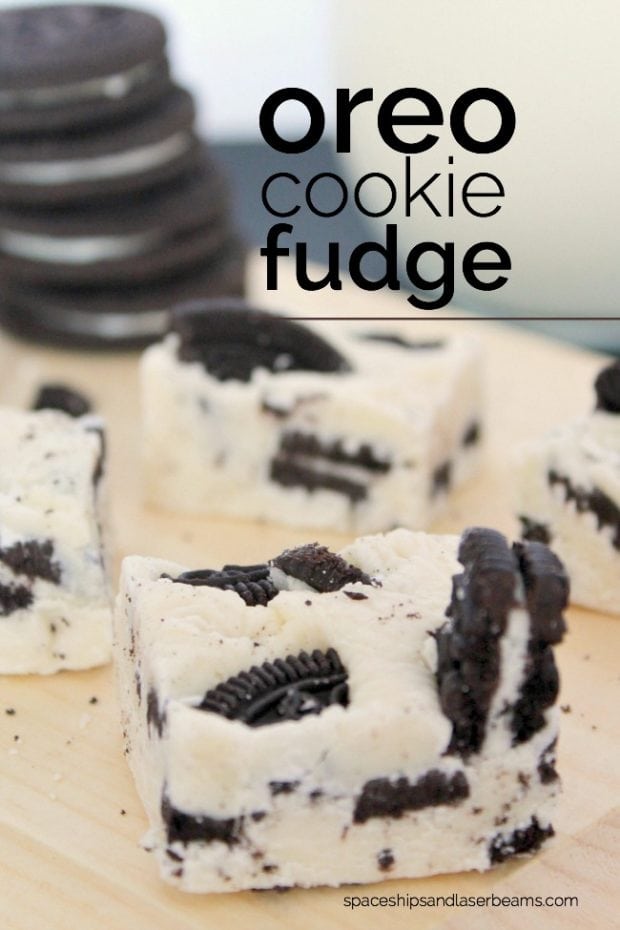 7. Oreo Cookie Fudge :: Spaceships and Laser Beams :: Share it on Facebook HERE.
Whip up a batch of this Oreo cookie fudge, and we all but guarantee that you'll be adding this recipe to your party menu favorites in no time! Your party guests will never guess that it was made from 5 simple ingredients in just minutes!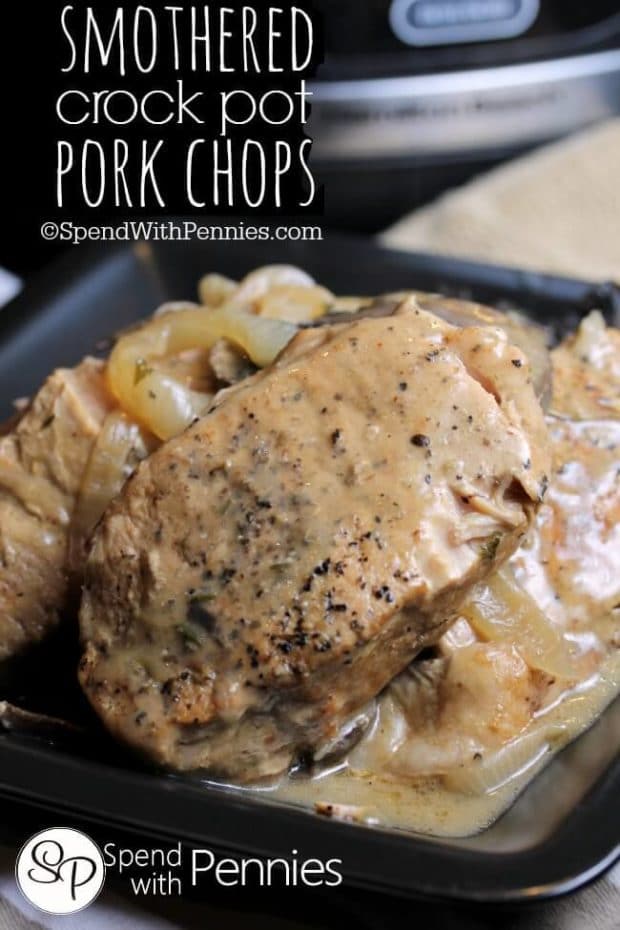 8. Smothered Crock Pot Pork Chops :: Spend with Pennies :: Share it on Facebook HERE.
Who doesn't love a great crock pot recipe? Am I right? These smothered crock pot pork chops are easy to prepare. Imagine tender juicy pork chops cooked to perfection and smothered in a flavorful gravy made from mushrooms and onions.
9. Salisbury Steak Meatballs  :: An Affair From the Heart :: Share it on Facebook HERE.
If you love Salisbury steak, you will definitely want to try these Salisbury steak meatballs! They are the epitome of comfort food! Your family will love that from start to finish they can be ready in under an hour. Are you salivating yet? What a great dinner option.
10. Slow Cooker Chicken and Corn Chowder :: Damn Delicious :: Share it on Facebook HERE.
Creamy. Hearty. Comforting. And made in a slow cooker? What's not to love about this slow cooker chicken and corn chowder recipe? Nothing! The recipe even feeds an army, making it a great choice for any night of the week!
Create your own delicious recipe with help from these great Amazon affiliate links gathered by the team at Spaceships and Laser Beams.
(Amazon Affiliate Links)
Check out more great recipe ideas you'll love.